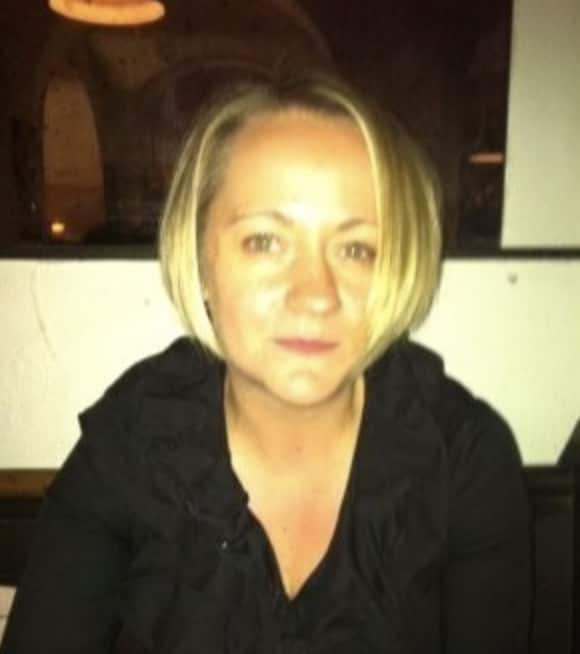 By Alicja Nelka November 03, 2021
In the latest edition of our "Splunker Stories" series, we meet with one of Splunk's Regional Sales Managers based out of Zurich, Sarah Scholz.

We sat down with Sarah to learn more about the path that led her to Splunk, her role with the ALPS sales team in our EMEA theatre, and her mindset of "dream it, plan it, do it".
---
What did you do prior to joining Splunk and how did you end up at Splunk?
My sales career started only one month before my eighteenth birthday. I took on a two-year traineeship selling screws and fastening material, and I instantly knew sales would be my career. I recognized early that the most important facet of sales will always be the personal interaction with customers. It's working together to understand their needs that allows me to create win-win situations. I knew this at eighteen, and have found it to still hold true.
After two years of "on the ground" training, I decided to go back to school to continue my educational evolution and earn a higher degree. I knew I was not done learning, and eagerly yearned for growth opportunities. Little did I know that this feeling of curiosity and thirst to learn would never go away! I feel as though learning new things has become a dear friend in my life, not just a goal to attain. Back in 2016, I was offered an opportunity to join Adobe in Munich as an Inside Sales Rep, supporting and learning from an outstanding Account Manager. This experience really kicked off my career in software sales.
From the first conversation with the recruitment team here at Splunk, I was convinced I had to join this company. Everyone I interviewed with had such passion and drive; it made me want to become a part of this rocket ship even more! I knew working for Splunk would be the perfect match from our shared customer-centric values and the empowerment from leadership to learn and grow
Tell us about your story. What experiences made you who you are today?
I grew up as a child of two worlds so to speak. My Dad is from Egypt and my Mom is from Germany. Growing up in Germany, it is fair to say that I have never been recognized as "fully" German, my maiden's name also being Mohamed El Amin Abdel Fattah further emphasized this! I am grateful growing up I had the chance to experience my two different heritages and cultures. This has given me perspective and made me much more aware of how fortunate I was to be born in a country that provided me with society and family.
During my studies, I had the chance to live both in Mexico and Egypt. I had a blast meeting a great many people with different stories, backgrounds and points of view. It's the diversity of these interactions which challenged my way of thinking and allowed me introspection to become another version of myself
How have your unique experiences and insights made you successful in your career and at Splunk?
I am a firm believer in the mindset: "If you can dream it, you can plan it, and you can do it!". Going back to school to earn my bachelor's degree while working three jobs taught me a lot about prioritizing my time. Moving around to new cities and countries eight times within ten years taught me to stay flexible and open to new challenges.
I've learned it's okay to be uncomfortable and outside of your comfort zone because this is how we grow. A lot of my success revolves around mindset, empathy, consistency and ownership.
Remember: Dream it – Plan it – Do it!
I think about what our customer and team goals are
I work to align them and create win-win solutions for everyone at the table
I share dreams and plans with my team and my customers.
I focus on communication. When we are all on the same page there should be no room for misinterpretation on what the plans are.
I am always open and re-evaluating other opinions, experiences and points of view while considering action plans
There will always be obstacles, but rather than talking about the problem, I ensure my energy is spent on discovering solutions
What do you enjoy about working at Splunk?
At Splunk, I work in a field with infinite numbers of possibilities yet to be discovered, which offers me limitless opportunities to grow! Connecting any kind of data and being able to act on it in real-time is a game-changer for our customers and also for ourselves as end-users of so many services nowadays. The latest developments have only accelerated the adoption of Cloud technologies and we are all in rapid growth mode. As a salesperson, it is great to sell products that really add value on a continual basis and adapt according to the customer's needs.
The dedication to our customers and their goals is incredible. And the commitment does not end with our customers but lives on in our Splunk Village. I have found Splunkers to be very open and always ready to support. It is amazing to have so many great individuals coming together in one community and contributing to a shared goal. Splunkers all contribute to our mission in their own unique ways and capabilities. Each and every person at Splunk, from our individual contributors to our leaders are truly invested in supporting our customers and each other, to an extent that I have never before witnessed. It is one thing to have values as a company, but it is a whole different thing to see them lived and acted upon on a daily basis.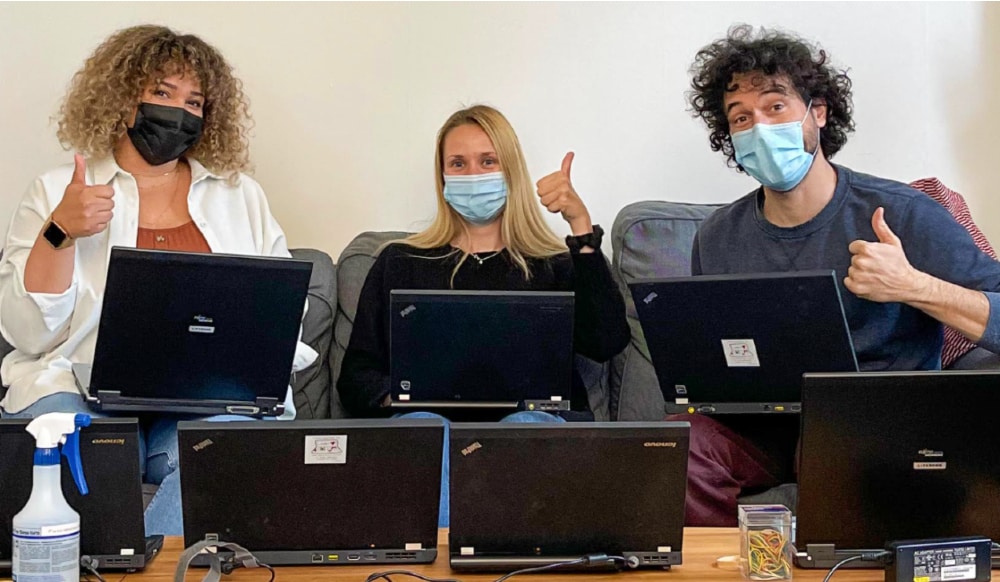 Which Splunk Value (Innovative, Fun, Disruptive, Open, Passionate) resonates most with you?
Open, Passion and Innovation! Learning and growing have become some of my main mantras in life. Working in an open and inclusive environment with the ability to receive and give feedback is such a booster for personal and professional growth. Being not only able but encouraged to be your true self at work is the key to become the best you can be. We spend so much of our time at work, now so probably more than ever. It has become even more important to love what you do. Passion for what you do is a daily driver, it makes you go on, even when your plans don't work out. It makes you find another way. And another, until you reach the goal. Here at Splunk, it's because we love what we do that we spend time thinking of ways to make data even better and hence are constantly Innovating.
Splunk's vision is "A world where data provides clarity, elevates discussion and accelerates progress." How does your work contribute to this?
As a Splunk Regional Sales Manager, I partner with my customers making measurable improvements to their operations. Working with Splunk Village allows us to leverage the strength of our customers' available data and ignite growth at an unprecedented speed. Splunk enables our users to look closely at what many ignore (machine data) and find what others never see: insights that help companies be more productive, profitable, competitive and secure. We are able to provide a safe decision base so customers can navigate their business on sound numbers and facts.
Splunk's mission is to "remove the barriers between data and action, so that everyone thrives in the Data Age." What does this mean to you?
Everyone has become an end-user of sorts. Whether it is ordering your groceries online, receiving your payslip electronically or moving to another city and having to register with the new authorities. We have become used to fast access, a flawless experience, and fast results. Being an end-user is like visiting a theater play. You expect a great show, actors and a grand finale which has you going home with a smile, having had a great evening. At that moment, you don't really care about the weeks and months of preparations which had to be made. By removing the barriers, we are enabling the actors and backstage crew to execute precisely what is needed to be quickly up and running for a flawless night at the theatre – that is what our mission means to me.
Anything else that you'd like to share that you haven't already?
I started my Splunk journey in the thick of the pandemic. Meaning I have been interviewed, hired and onboarded 100% virtually. The whole Splunk Village (GFE, my ALPSTeam and our leadership team) has done an outstanding job making onboarding as interactive and fun as possible.
I am still working completely remote with my family, friends and cats as my backstage support crew. I'm so looking forward to meeting all of my great customers and colleagues in person!
What can we find you doing outside of work? Hobbies or interests?
No matter where I am, or what I'm doing you can be sure I am either singing or listening to music. (My newest endeavor is learning to play the guitar!) If I am not singing, I am probably reading a book. I love cooking and cannot wait to host a big dinner party once it is in the cards again. Recently, I also started merging my love for everything tech and drawing, utilizing digital creator tools. In summer I enjoy taking my SUP out to one of the many lakes here in Switzerland.
Another activity that is near and dear to my heart is paying some of the goodness in my life forward. Together with the Swiss Red Cross in Zurich and Labdoo.org, I am volunteering in providing refurbished laptops donated by companies to young adults with a migration background.
If you would like to learn more about life at Splunk, or our open career opportunities, we encourage you to explore our Splunk Careers page.