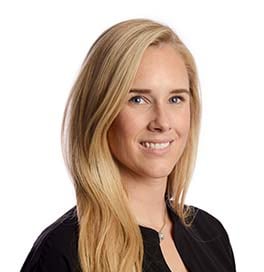 By Katia Ratkovich August 21, 2023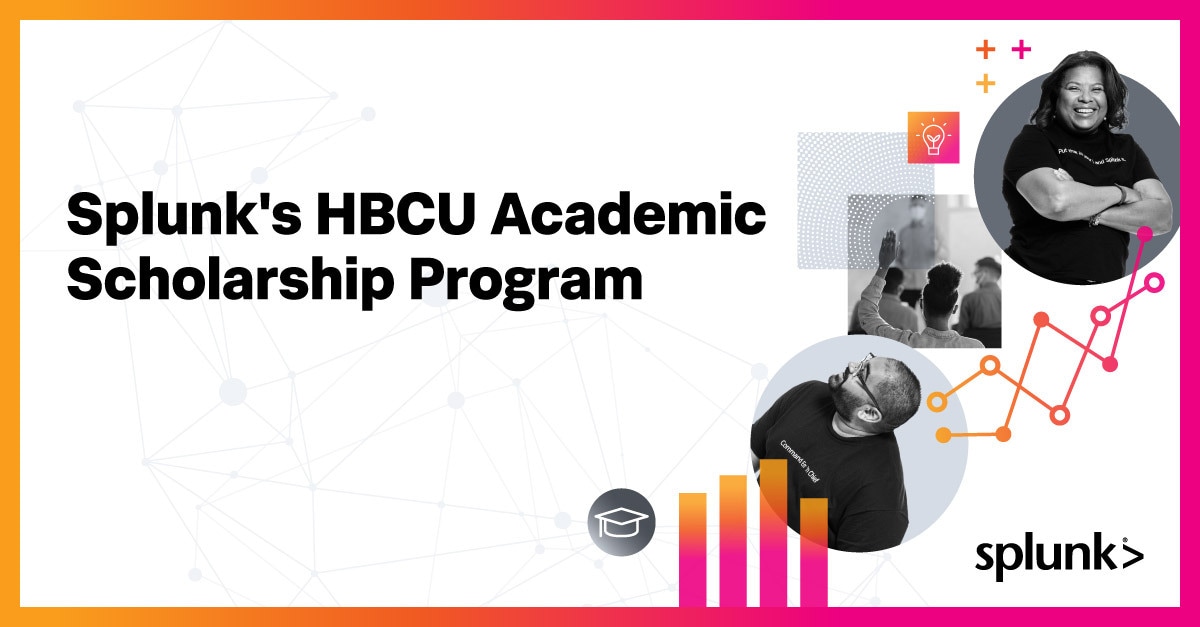 Over the last three years, Splunk has had the tremendous honor of awarding a total of $350,000 to 35 brilliant students attending various Historically Black Colleges and Universities (HBCUs) nationwide.
Splunk remains committed to recognizing talented students who demonstrate exceptional potential within the technology industry, which is why Splunk is delighted to offer the Splunk HBCU Academic Scholarship for the fourth year in a row!
Complete your Splunk HBCU Academic Scholarship application here!
Applications are due January 5, 2024, and scholarship winners will be announced in April 2024.
Don't forget to apply to our internships!
Splunk offers a wide range of internship and new graduate opportunities each year. Our Summer 2024 internships will be posted on our Early Talent Careers site in early fall. We strongly encourage students who have applied for our HBCU Academic Scholarship to also apply for our Summer 2024 internships.* Learn more and apply through our Splunk Careers page.
*Submitting an application - either for an internship or for the HBCU Academic Scholarship - does not guarantee receipt of an internship offer or an award of a scholarship.
About the Scholarship
The Splunk HBCU Academic Scholarship aims to help empower students to continue excelling in their academics, celebrate their contributions made to their communities, and champion their passion for technology. Splunk will award 15 students each with a one-time $10,000 scholarship award intended for use towards academic expenses. Any student attending an accredited HBCU is welcome and encouraged to apply.

This year, Splunk remains committed to awarding outstanding students for either their:
Academic excellence and aspirations
Ability to be innovative through the use of technology
Or a unique leadership role in their personal, professional, or academic life
Students can highlight any of these focuses in their resume and essay prompts.
Eligibility
Please carefully review the scholarship eligibility criteria. All eligible candidates must:
Be enrolled as a full-time student as a rising Sophomore, Junior, or Senior pursuing a Bachelor's or Master's degree for the full 2024-2025 academic year at an accredited HBCU.
Actively pursuing a degree in computer science, computer engineering, software development, data science, information systems, information technology, networking engineering, web development, UX/UI design, cybersecurity, or other technology-related degrees.
Have a current cumulative GPA of 3.0 or above.
Must not have been previously selected to receive Splunk's HBCU Academic Scholarship award.
Be a U.S. Citizen or a legal Permanent Resident of the United States of America.
Be 18 years of age or older to apply.

Any incomplete applications (for example, incomplete resumes, essays that exceed the word limit, missing dates on transcripts, etc.) will not be considered for the scholarship and will disqualify applicants.
How to Apply
To apply, students must complete the 2024 HBCU Academic Scholarship application.
To be considered for this scholarship, all students must submit:
A resume that contains work experience, notable projects (school or personal projects with a leadership role), honors/awards, and/or extracurricular activities.
A current (official or unofficial) transcript. Transcripts that show a timestamp before August 20, 2023 will not be accepted.
A PDF or Word Document of two written essays: one essay answering a question from Prompt A and another essay answering a question from Prompt B.

Essay Questions
Instructions:
Please answer the essay question in Prompt A and select one essay question from Prompt B (Prompt B has two essay questions. Students only need to complete one essay question from Prompt B). Both essay responses should be in the same document.
Students must copy/paste their selected essay questions at the top of each response.
Please note: the essay questions do not factor toward the required maximum word count.
Prompt A
In 500 words or less, describe a significant contribution or impact you have made to your school or local community and highlight how either the use of your academics, technology, and/or leadership abilities have helped you succeed in your accomplishments.

Tell us about your role and involvement, your ideas, the results, and why they are significant to you.
Prompt B (select one)
In 250 words or less, describe why you would be the best recipient of Splunk's HBCU Academic Scholarship.
In 250 words or less, describe your academic and career goals, including your plans on how to achieve them.
Applications are due January 5, 2024, and winners will be announced in April 2024.
Terms and Conditions
15 students will be selected to each receive a $10,000 scholarship award.
The $10,000 one-time scholarship award is intended for use towards academic expenses such as tuition, books, school materials, room and board, and other academic-related expenses required for a student's academic success.
Splunk reserves the right to withhold or rescind the award from any candidate who no longer maintains or meets the eligibility requirements.
Only one submission per candidate.
Students will authorize the use of their name and photo for marketing and promotion purposes.
To apply, please click here.
If you would like to learn more about Early Career opportunities with Splunk, we encourage you to please check out our Splunk Careers page, search available Splunk internships, and connect with us on LinkedIn. Interested in learning more about our 2023 scholarship recipients? Read more here.

---
All scholarship details not specified in these terms and conditions will be determined at Splunk's sole discretion. If legitimately claimed, the scholarship will be awarded. All taxes (if applicable per jurisdiction) and other expenses not specified in these Official Rules as being covered as part of the scholarship are the sole responsibility of each winner. No transfers, substitutions, or cash redemptions will be made, except at Splunk's sole discretion. Splunk reserves the right to substitute the stated scholarship or portion thereof with another scholarship or portion thereof of equal or greater value for any reason, including, without limitation, scholarship unavailability. No more than the stated scholarship will be awarded. Winners are strictly prohibited from selling, auctioning, trading, or otherwise transferring any part of the scholarship.