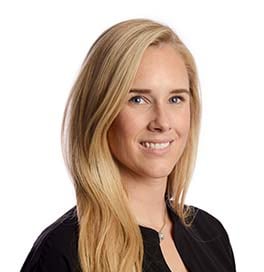 By Katia Ratkovich October 11, 2022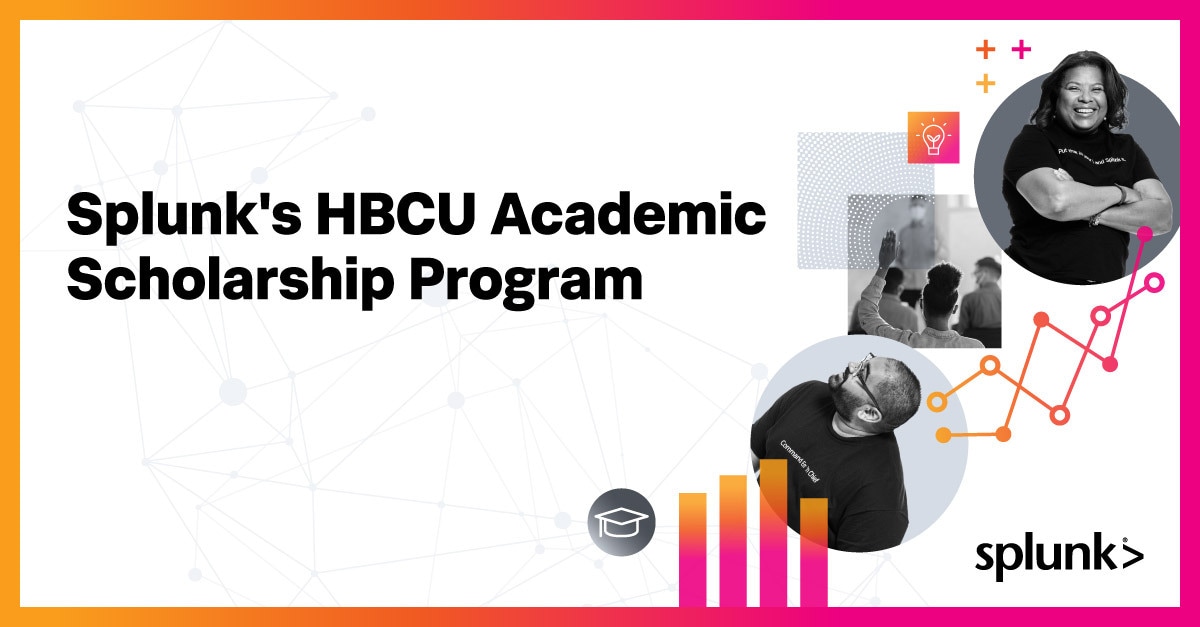 Splunk is proud to announce our third annual Splunk HBCU Academic Scholarship.
At Splunk, our mission is to remove the barriers between data and action to ensure everyone can truly thrive in the Data Age. Since the scholarship's inception in 2020, Splunk has awarded 20 scholarships.
This year, we're excited to share that our HBCU Academic Scholarship will now be extended to any student pursuing a technology-related degree from an accredited HBCU, and we will award 15 students with a $10,000 scholarship per person.
We encourage everyone to learn more about our inclusive Scholarships below and click here to complete this 2023 Scholarship application.
Also interested in an Internship?
Splunk provides a wide range of early talent opportunities! We invite you to learn more by exploring our Splunk University Recruiting careers page.
Our internship programs focus on providing interns an immersive learning experience, direct application of classroom knowledge and skills into the internship role, and the ability to contribute hands-on to a globally data-centric community with the support of industry-renowned leaders.
About the Scholarship
We're looking for exceptional students who embody our Splunk Values and can demonstrate any of the following: showcase leadership capabilities, overcome personal and professional challenges, spotlight passion for diversity, equity and inclusion (DE&I), and/or possess outstanding academic achievements.
Splunk will award 15 students each with a one-time $10,000 scholarship award intended for use towards academic expenses.
This scholarship is open to all students attending an accredited HBCU who identify with communities historically excluded from the technology industry. This includes (but is not limited to) Black / African American, Hispanic / Latinx, Asian American and Pacific Islander, and American Indian.
Eligibility
All eligible candidates must:
Be enrolled as a full-time student pursuing a Bachelor's or Master's degree for the full 2023-2024 academic year at an accredited HBCU.
Actively pursuing a degree in computer science, computer engineering, software development, data science, information systems, information technology, networking engineering, web development, UX/UI Design, cybersecurity, or other technology-related degrees.
Have a current cumulative GPA of 3.0 or above.
Be a U.S. Citizen or a legal Permanent Resident of the United States of America.
Be 18 years of age or older to apply.
How to Apply
To apply, students must complete the 2023 application here.
To be considered for this scholarship, all students must submit:
A resume highlighting any work experience, notable projects (school or personal projects with a leadership role), any honors or awards, and/or share their extracurricular activities.
A current (official or unofficial) transcript.
A PDF or Word Document of two written essays: one essay answering a question from Category Group A and another essay answering a question from Category Group B.
Essay Questions
Instructions:
Please select 1 essay question from Category Group A and 1 question from Category Group B.
In this essay, students are to copy/paste their selected question at the top of each response. Please note: these essay questions do not factor toward the required word count.
Category Group A
In 500 words or less, describe how you would use technology (or data) to make a change in the world. Tell us about your ideas, why they are significant to you, and what impact would you like to make.
In 500 words or less, describe a challenge or hardship you faced. How did you overcome this challenge? What did you learn and how has it impacted you personally?
Category Group B
In 250 words or less, describe why you would be the best recipient of Splunk's HBCU Academic Scholarship.
In 250 words or less, describe your academic and career goals, including your plans on how to achieve them.
Applications are due March 1, 2023, and winners will be announced on May 26, 2023.
Terms and Conditions
15 students will be selected to each receive a $10,000 scholarship award.
The $10,000 one-time scholarship award is intended for use towards academic expenses such as tuition, books, school materials, room and board, and other academic-related expenses that are required for a student's academic success.
Splunk reserves the right to withhold the award from any candidate who no longer meets the eligibility requirements.
Splunk reserves the right to rescind the award from any candidate who does not maintain the eligibility requirements.
Only 1 submission per candidate.
Authorization to use the winner's name and photo for marketing and promotion purposes.
To apply, please click here.
If you would like to learn more about Early Career opportunities with Splunk, we encourage you to please check out our Splunk University Recruiting careers page, search available Splunk internships and connect with us on LinkedIn.
---
All scholarship details not specified in these terms and conditions will be determined at Splunk's sole discretion. If legitimately claimed, the scholarship will be awarded. All taxes (if applicable per jurisdiction) and other expenses not specified in these Official Rules as being covered as part of the scholarship are the sole responsibility of each winner. No transfers, substitutions, or cash redemptions will be made, except at Splunk's sole discretion. Splunk reserves the right to substitute the stated scholarship or portion thereof with another scholarship or portion thereof of equal or greater value for any reason, including, without limitation, scholarship unavailability. No more than the stated scholarship will be awarded. Winners are strictly prohibited from selling, auctioning, trading, or otherwise transferring any part of the scholarship.