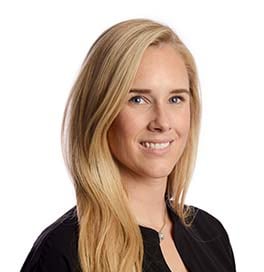 By Katia Ratkovich July 29, 2021
This blog post was co-authored by Katia Ratkovich and Lindsey Shepard, Splunk's public relations and social media intern.

---
If you haven't heard, today is National Intern Day — a celebration we take very seriously here at Splunk. After all, our Splunkterns add massive amounts of value, efficiency and fun to our lives!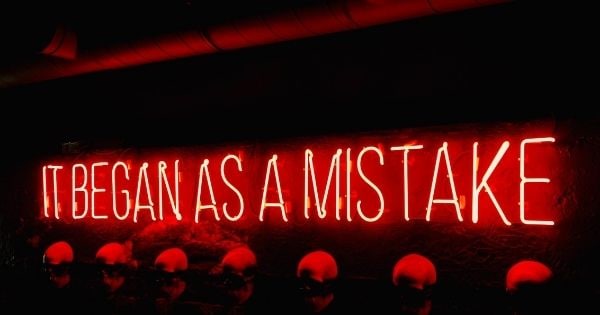 For this installation of National Intern Day, we decided to send a message loud and clear to our Splunkterns: nobody's perfect. Yes, we know we're quoting Hannah Montana circa 2007. Even though the song is almost 15 years old, the message remains on point.
We know that internships can feel incredibly intimidating, especially when it comes to making mistakes. We wanted to let our interns in on a little secret: everybody makes them. Even if a slip-up feels like the end of the world, it isn't. Chances are, at some point, your colleagues have made similar (and probably worse) ones than you. Don't believe us? Keep reading for a roundup of confessions from full-time Splunkers detailing their own internship bloopers, learning moments and advice for how to recover. We promise you won't regret it.
What mistake(s) did you make as an intern?
Kaitlyn, Senior Communications Specialist: I distinctly remember one day during my internship at Splunk in 2017 when we had an executive lunch with Doug Merritt, Splunk's President and CEO. I did what any communications intern would do and crafted a list of my hot and burning questions for him. When it came time for questions, my hand immediately shot up and I was called on. However, I couldn't speak. My mouth went dry and I sat there, staring wide-eyed at Doug and the rest of his team. It took a full 90 seconds, which felt like 90 years, to finally spit out one of my questions. Doug waited patiently and kindly answered me — or so I was told. I didn't even remember his response because I was so mortified that after all that prep, the communications intern couldn't communicate.


Matt, VP of Customer Marketing: I interned at a technology company during the very early days of voice recognition software. In order to train it, I actually had to use my own voice. Naturally, at the age of 19, I thought the best option was to teach it swear words. I didn't quite think it through as my boss came down to check on my work and the only demo I had was curse words. After I gave the demo in an open-plan office, awkward silence ensued followed by lots of laughter (thankfully).


Anonymous Emailer: When I was just an intern, I sent a series of HUGE files that shutdown the company's email system for an entire day!


Anonymous File Deleter: While working at a solar company, I assigned projects to managers each morning. In the process of organizing files, I proceeded to 'drag & drop' one file into another, realized that I didn't mean to, and canceled it mid-drag. Due to the large file size, the data transfer hung, making ALL of the files unavailable. The entire Project Management department was sent home for the day until IT could retrieve the files and put them all back online. This was at 11am.

What did you think would happen after you made the mistake? What *actually* happened?
Kaitlyn, Senior Communications Specialist: After the lunch, I worried that Doug and his team would look at me differently. I truly thought that I had embarrassed myself in front of everyone. Instead, multiple interns approached me, congratulating me for having the courage to ask the first question and being so prepared. I laughed and said clearly I wasn't that prepared if I couldn't even spit the question out, but it was a nice feeling knowing that maybe the incident wasn't as bad as I thought.


Matt, VP of Customer Marketing: I thought I'd be in trouble. Turns out that my mistake led to some interesting thinking about having a dictionary of curse words to check against in the future. It actually led to some great work, though my boss constantly reminded me of the incident.


Anonymous Emailer: I thought the CEO was going to be furious, but instead it became a running joke that followed me for years to come at the organization.


Anonymous File Deleter: Luckily, I was not reprimanded because my colleagues understood that my mistake could have happened to anyone. The incident actually became a driving force to fix some outdated and insecure processes in order to protect our systems.

What did you learn from it?
Kaitlyn, Senior Communications Specialist: I quickly learned that a little prep time can go a long way, and that you shouldn't be afraid to speak up in meetings... even if they seem intimidating. Over the years, I've grown from that experience and am now in regular communications with Splunk's executive staff — including Doug! I think back to 2017 and compare it to where I am now, and I'm grateful I learned that life lesson early on.


Matt, VP of Customer Marketing: Not to teach voice software swear words ;-) Make sure to think about the practical uses of technology instead of trying to make it a virtual replica of Beavis and Butthead.


Anonymous Emailer: Do NOT send a series of large files in quick order. And be sure you know someone at the IT help desk. IT help desk teams are so important to an organization's health and ability to thrive. They are amazing!


Anonymous File Deleter: I learned that dramatic mistakes like being the reason an entire department goes home for the day may or may not be typical, but that mistakes happen to everyone. Your experienced professional colleagues are there to fix issues and guide you to improving for the future — lean on them!

Do you have any words of advice for Splunkterns as they make mistakes early on in their careers?
Kaitlyn, Senior Communications Specialist: My biggest advice to Splunkterns who make what they view as a mistake would be to take a deep breath and move on. What may seem embarrassing at one moment will eventually turn into a story you can look back on and (hopefully) smile at. I've found that things have a funny way of working themselves out.


Matt, VP of Customer Marketing: It's OK to make mistakes, we all make them, even when you're a senior employee! It's OK to hold your hands up and ask for help — we're all human. The classic advice to learn from your mistakes is cliche but very true.


Anonymous Emailer: Don't be afraid to flag any mistakes or tough situations to your team. It's better if you alert your manager and work to find a solution than to sit back and panic.


Anonymous File Deleter: Just make them. You won't know you're making them, so as you get feedback, absorb it. Keep in mind that not all feedback feels good, so take a moment to process it and then thoughtfully apply it to your future work.

As you can see, mistakes happen. Though it might feel embarrassing at the time, they can actually help us learn, grow and become better professionals down the road. Aside from that, they will make really great stories someday. So, to all of our Splunkterns: keep on keepin' on.