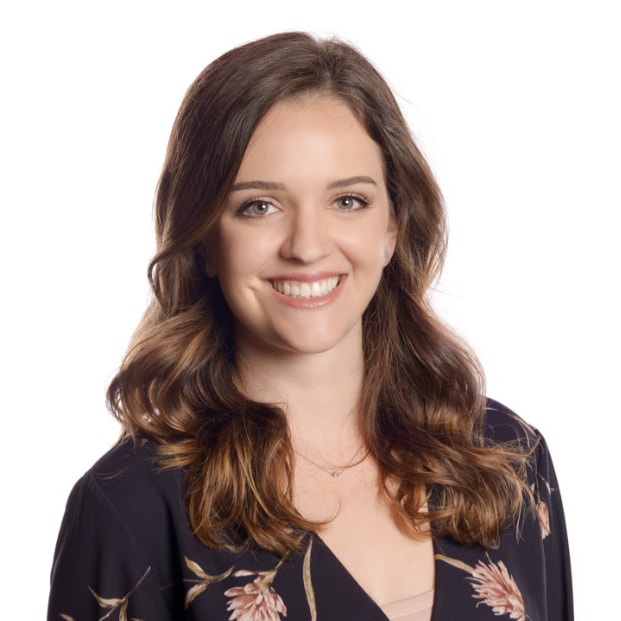 By Natalie Kelly September 06, 2023
Every quarter we recognize five individual Splunkers and one Splunk team who truly embody our core values: Innovative, Passionate, Disruptive, Open and Fun. These special Splunkers have all been nominated by their colleagues for their commitment to living these values everyday! Learn more about each winner and why they were selected below.

Innovative
Houwu Bai
Senior Data Scientist, Machine Research Learning | Santana Row, USA
Houwu created an algorithm to find anomalies in time series data, which is Splunk's most important use case for machine learning. This algorithm is used in Splunk's new Anomaly App and the new Assisted Thresholding feature in IT Service Intelligence. Houwu's algorithm surpasses state-of-the-art anomaly detection algorithms on many benchmarks. This innovation in AI and Machine Learning was a highlight of .conf23.
---

Passionate
Renee Woods
Senior Manager of Community, Customer Marketing | Chicago, Illinois, USA
Renee's recent extraordinary performance and immense dedication while orchestrating the Community Zone and its theater programming during .conf23 has profoundly inspired not just her teammates, but everyone who had the privilege to experience the event. Renee's role demanded tireless effort, relentless commitment, and an unyielding passion for delivering an outstanding experience to our most valued customers. Under her diligent leadership, the team managed to deliver, what has been widely acclaimed as, the most successful and engaging Community experience at .conf to date. Her drive to exceed expectations, surmount challenges, and deliver exceptional results is an embodiment of the passion we strive to embody at Splunk.
---

Disruptive
Nikita Salnikov-Tarnovski
Principal Engineer, Observability Engineering | Estonia
Nikita is relentless in driving the organization forward and not accepting the status quo for things that should, and could, be better. He works tirelessly to make it happen, with constant contributions that help our engineering organization exceed every day. Recently, he almost single-handedly pushed through a major code repository re-organization, which required him to intentionally and confidently disrupt developer workflows to make them better. Nikita is the rare breed of engineer who not only thinks about decreasing technical debt, but also finds ways to execute on it, despite the everyday challenges.
---

Open
Marjorie Jooste
Content Marketing Strategy, Messaging Strategy| Colorado, USA
Marjorie always keeps a positive attitude and is extremely uplifting to the people around her. She is consistently focused on achieving the best possible outcome by thinking creatively and bringing in a variety of viewpoints. When writing customer stories, she is always looking to dig past marketing language to understand what a customer is deploying and trying to solve. Marjorie is curious, flexible and unfazed in the face of new projects. Never written a customer email for sales to customize before? No problem! She will jump in with two feet and go through multiple drafts to get it right. Her dedication and ability to instantly build rapport and trust with others exemplifies her love of the organization, company, and team.
---

Fun
Nikhil Singhal
Technical Delivery Manager, Customer Platform and Tools| San Francisco, California, USA
Nikhil has a unique superpower to understand and connect with people. He is consistent in bringing people together. In our virtual/remote working model, Nikhil works to motivate Splunkers to engage and interact. His weekly riddles bring smiles to the team. His initiatives for organizing our volunteering activities help the team give back to the community. Nikhil is a value leader for fun and continues to inspire his team.
---
Team Award
Global Service Desk .conf Team, led by Talisha Yates and Jason Parker
Kris Aqui
John Carolino
Chris Cordoba-Cabrera
Atillo Chelin
Allan Fang

Aaron Feliciano
Alfred Regis
Elizabeth Salas
Kimberlly Siow
Mondii Uppal
The .conf23 Global Service Desk team dedicated their time to working behind the scenes to ensure that the technology for .conf was provided, set up, and running efficiently. Ultimately the event was deemed highly successful and no major technical issues were encountered, which in itself is a major feat. They deployed a total of 358 laptops, supported more than 200 sessions, and collected and packaged up all the devices. The team worked incredibly well together and shared laughs and great stories while working hard to ensure the event's success. This team is truly passionate about their work, all while being open and fun!
---
Sound like people you'd want to work with? Lucky for you, we're hiring. Check out our open roles today!