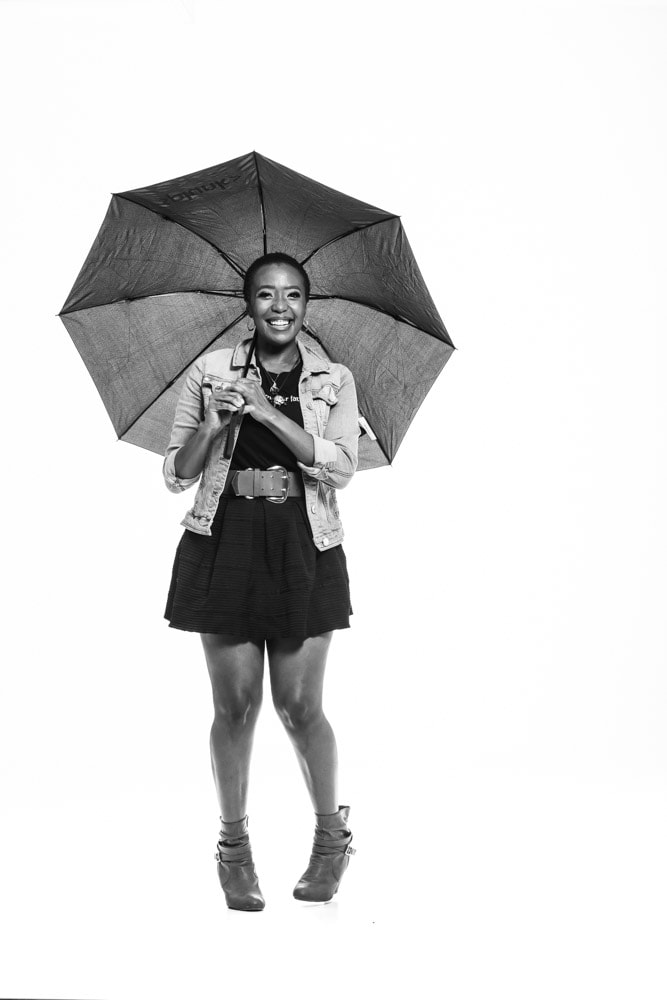 By Bobbie Travis March 28, 2023
On Friday, March 17, 2023, the Black Employees Achieve More at Splunk (BEAMS) and Womxn+ Employee Resource Groups (ERGs) partnered to host Splunk's first-ever Global Day of Service.
The idea of a Global Day of Service originated with BEAMS President Bobbie Travis in partnership with the BEAMS Allyship workgroup leaders Alicia Messer and Ben Hartwell. The BEAMS Allyship workgroup facilitates conversations to provide a deeper understanding among Splunkers of all races about issues faced by the Black community and provides tools to promote effective advocacy.
The objective was to have Splunkers gather in person, on the same day globally, to create positive change by supporting local community organizations that address social issues impacting underrepresented groups.
A call went out to gather regional volunteer leads throughout the States. The volunteer lead was responsible for selecting a volunteer site for their respective region, and each leader had to promote their event to source other volunteers to participate.

Empowering Splunkers To Support Community Resilience
As we continue returning to normal after COVID, the global pandemic, we cannot lose sight of the many communities across the country still suffering. Our BEAMS and Womxn+ ERGs wanted to encompass Splunk's focus on "building a safe and resilient digital world" by empowering Splunkers to support community resilience through volunteerism that assists underserved populations. Our Splunk village felt inspired and did just that!
On the Global Day of Service, each regional volunteer group shared pictures and stats (see in the table below) about their experience to highlight the positive impact of mitigating social issues. The outreach we engaged in spanned the gamut of farming, serving and prepping meals and hygiene kits for unhoused and low-income individuals, and organizing tangible goods to create a safe space for grief counseling for children.
Global Day Of Service - Community Engagement Overview
| Region | Organization Supported | Services Provided |
| --- | --- | --- |
| Atlanta, GA | Kate's Club | Prepped environment that will provide support for 120 children dealing with the grief of personal loss |
| East Bay - Alameda, CA | Alameda Point Collaborative (APC) | Prepped plots of land for planting; crops used to feed unhoused individuals & provides resources toward economic self-sufficiency |
| Plano, TX | Minnie's Food Pantry | Packed 179 meal kits for black and brown community members |
| Raleigh-Durham, NC | Durham Food Bank | Packed 9,600 lbs of food to support 8,000 meals for food bank participants |
| San Diego, CA | Father Joe's Villages | Prepped raw ingredients for soup kitchen to feed ~200 individuals |
| Santana Row (San Jose, CA) | Front Door Communities | Food & hygiene kits prepped and provided to unhoused women from the community |
| Seattle, WA | Solid Ground at Marra Farm | Prepped 8.7 acre plot of community garden for use by low-income families |
| Tyson's (McLean, VA) | Kidstretch (daycare branch of Homestretch) | Facilitated craft building and playground visit with the children at Kidstretch |
Volunteering Creates Change: Do Good, Feel Good!
What a way to spend a Friday, giving back to the community with our village of Splunkers to create change in our society. It was a feel-good, do-good day and a heartwarming experience for everyone. It was extra special because, in most cities, the Splunkers who volunteered were meeting each other for the first time or hadn't seen each other since the start of the pandemic.
We are thankful for Splunk's Volunteer Time Off benefit, which allows employees to use up to 40 hours of paid leave per year to volunteer. We are also grateful for Splunk's support of our employee resource groups.
For more information on the selected volunteer organizations or to donate, click on the respective links in the table above. Here's to the road toward building a more resilient world.
Blog Co-Authored by:
Bobbie Travis, Sr. Operations Project Manager
Melissa Andrews, Sr. Sales Engineering Manager, Army/COCOMs/Purples