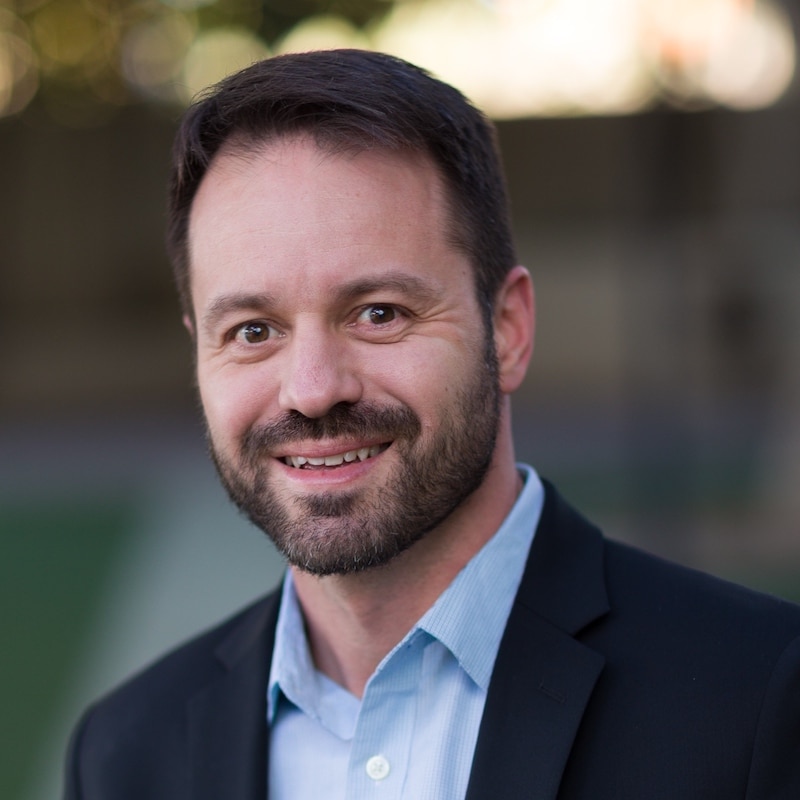 By Rolddy Leyva November 11, 2022
Every year, the U.S. observes Veterans Day (originally known as Armistice Day) on November 11, and it is an opportunity for Americans to honor and pay tribute to military veterans who have served in the U.S. Armed Forces. The federal holiday also coincides with Armistice Day and Remembrance Day observances in several countries worldwide, including Australia, New Zealand, Canada, Belgium, France, and the U.K. (which officially observes Remembrance Day on November 13).
These observances are as much about commemorating the sacrifices that military personnel and their families have made — and continue to make — in defense of our democracies as they are about reflecting on how we can support them as they re-enter civilian life. At Splunk, we are deeply grateful for the active and former service members who make up our community of Splunkers around the globe. And we remain committed to growing our focus on increasing the representation of veterans and advancing a culture of belonging where they can thrive. The technical skills, diverse perspectives, strong work ethic, and unique backgrounds and experiences they bring, not only contribute to better business outcomes, but to a stronger, better, more diverse, and inclusive workplace for everyone.
From Battlefield to Business: Life after Service
For millions of veterans, life after active service includes entry (or re-entry) into other forms of employment — from government sector jobs (about 23% of U.S. veterans are employed by the U.S. government) — to launching their own businesses and contributing to the fabric of America's robust small business community. Veteran-owned businesses made up about 6% of all U.S. businesses in 2021, with an estimated $947.7 billion in revenue and creating almost 4 million jobs.
The private sector is another major destination for veterans who seek to further their growth and contributions following their service. Getting support with finding employment, ensuring that recruiters and employers understand and adequately qualify their transferable skills and experience, and an inclusive workplace that can support them once hired, are among the key challenges that veterans face when transitioning from active service to civilian employment.
For instance, studies show that military veterans may be unfairly stereotyped based on their group identity, and these stereotypes may influence whether a hiring manager perceives them as a solid job fit. However, the military requires a structure similar to any large company, including organizational leadership, logistical operations, administration, and maintenance specialists. In fact, 91% of military occupations hold a civilian-equivalent position in the military, and their demanding training regime instills desirable attributes, including leadership, resiliency, accountability, adaptability, and problem-solving. Veterans bring in a diverse range of highly valuable experiences and perspectives that can often be overlooked.
Developing an intentional and fully integrated approach to veterans recruitment, career development, and retention is a critical part of any organization's DEI and holistic talent efforts. These efforts should include a targeted sourcing strategy focused on veterans, including posting on job boards and investing in internships and direct hire programs like Hire Military, which support veterans transitioning out of active duty. Other examples include creating inclusive hiring practices for your recruiters and hiring managers so they may better understand and value the unique skills and experiences of those transitioning from the armed forces. Once veterans join the organization, invest in education, mentoring and sponsorship to support them and their development in the workplace and launch programs and experiences (like a Veterans Employee Resource Group, or ERG) to grow awareness, inclusion and belonging in service to supporting veterans in the workplace.
Veterans at Splunk
At Splunk, we recognize and are deeply grateful for the service of veterans here and around the world who have made extraordinary contributions and tremendous sacrifices in defense of our democracies and way of life — and we remain committed to supporting veterans in our workplace and in our communities.
As part of our $100 million Splunk Pledge, we offer free eLearning courses through the Splunk for Workforce Development Program for veterans to learn how to use Splunk technology and connect them with customers that use Splunk today. In 2022 alone, nearly 800 veterans have participated in this offering around the world.
In the UK, Splunk partners with TechVets, a UK-based workforce development program that provides a bridge for veterans, reservists, and their families into cybersecurity and technology sector careers, using skills training and employment guidance to alleviate unemployment and underemployment while helping veterans support the UK's digital economy.
Within Splunk, we recognize and celebrate the rich diversity of our global workforce and inclusiveness of our workplace culture through our Million Data Points, the many facets of our identities and lived experiences that make up the whole of who we are as individuals. Through our Million Data Points, Splunkers build awareness, community, and connection across identities through the richness of storytelling. In that way, we celebrate every individual for their multifaceted personal and professional experiences and foster a culture of belonging where everyone feels seen, safe, supported, valued, and able to thrive. Check out some of our veterans' Million Data Points below:
Splunk's commitment to diversity, equity, inclusion and belonging extend to our inclusive workplace benefits and well-being programs — further examples of how we're supporting the unique needs of veterans in our workforce. In conjunction with standard healthcare and wellbeing benefits, Splunk also offers paid Military Leave for up to 20 days, 10 free virtual one-on-one therapy sessions, along with digital courses and meditations, to support mental and emotional health and wellness, and Pwny Perks, which reimburses employees up to $500 per quarter in the U.S. (and an equivalent in global offices) for wellbeing-related expenses — from spa treatments and gym memberships to nutritionists and travel. View the complete list here.
Our Veterans ERG plays a critical role in informing our holistic approach to veterans representation and belonging. Formed in 2018, and in partnership with the Office of DEI, the Veterans ERG facilitates the introduction of focused processes, programming, and experiences aimed at growing awareness and capability across the company to accelerate our veterans representation growth and, once here, ensure they feel supported and can thrive.
Among the many benefits of an ERG to an organization's holistic employee experience is the ability to build community, foster dialogue, and grow awareness and understanding within and across identity groups.

Heidi Smith (L) with a colleague

Heidi Smith, who served 10 years in the Army as a captain and in Healthcare Administration, is now a Senior Manager of Talent Acquisition at Splunk. Heidi is also one of the co-founders of the Veterans ERG.

"I love getting on the monthly Veterans ERG calls and bonding with other veterans, hearing their stories and why they chose to come work at Splunk. Veterans speak a different language that no one else understands, we bond instantly. Splunk supports our veterans and current military reservists and National Guard by offering extra time so that we can commit to our country. We have a month specifically dedicated to honoring our veterans and military at Splunk, which means I am honored, and I feel really appreciated by my fellow employees," Smith added.


Troy Houston


Troy Houston, who served 25 years in the Air Force as an Offensive Cyber Operations Senior Leader, and more recently, as the National Guard Bureau Liaison to the Space Force Command Chief, is now a Senior Sales Engineer, Public Sector at Splunk, and the Veterans ERG president:

"Our Veterans ERG provides everyone with the ability to learn about other careers, as well as talking to those individuals about their jobs. As the current Veterans ERG Global President, I am giving back as much as I can because I want every veteran to have support whenever they need it. If at any time I needed to work through a military-related issue, I could turn to them, as a resource," shared Troy.


Carlo Garza (L) with a colleague
Carlo Garza served for 3 years as a Fire Direction Specialist in the Army. He's currently serving his 18th year in the Army Reserves and is now an Associate Recruiter at Splunk. Carlo shared, "Due to the constant nature of changes in the military, I have sometimes had to let my managers know only days before my deployments. Splunk has several programs in place to ensure I take all the time off needed to support when I get called up to movement. One of these is our Military leave, which has been so supportive of my Army commitments!"
We can each do our part to make progress toward a more just, equitable, and inclusive world. Creating inclusive entry points into the workplace is just one of many steps along this journey. At Splunk, we remain committed to supporting and advocating for Diversity, Equity, and Inclusion (DEI), in so doing, building a better, stronger, more inclusive Splunk for everyone.
Interested in exploring a career at Splunk? Learn more.