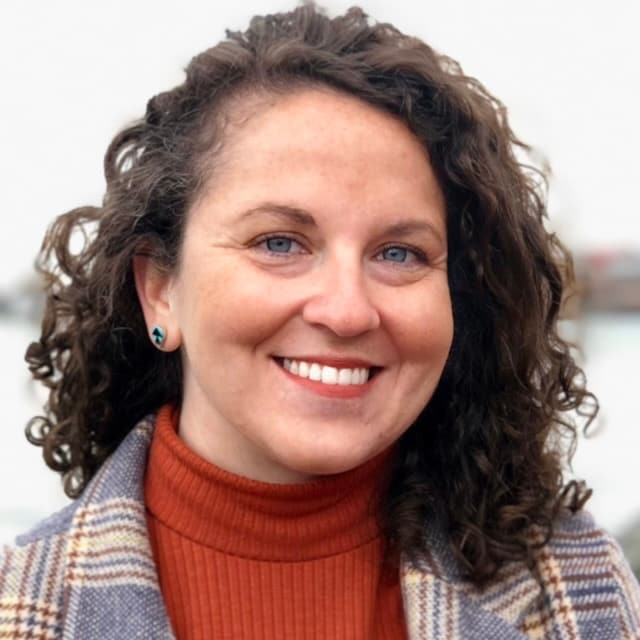 By Chrissy Kidd September 15, 2022
If you're looking for Splunk Fundamentals, you've landed in the right spot! Though Splunk Fundamentals is no more, which we'll explain this article, we'll point you to all the best on training and certifying in Splunk. You might also have questions like:
What are the basics of Splunk?
Is Splunk easy to learn?
What else can you certify in?

What is Splunk Fundamentals?
For a long time, Splunk Fundamentals was the name of our official Splunk training options. There were three primary courses: Splunk Fundamentals 1, Splunk Fundamentals 2 and Splunk Fundamentals 3. (To see what those former courses covered, keep going.)
Not long ago, we expanded the program to encompass a lot more than just fundamentals. And with that came a name change. Today you can find all the Splunk official training and certification options through our Splunk Training & Certification program. Let's take a look.
Training and certifying with Splunk today
Today, you can find everything for training in our Training & Certification program. We know that Splunk isn't the easiest solution to learn, but it certainly is powerful! And that's why we build these programs: so you can get the most out of Splunk. The best part? Some trainings are free!
(Explore the course catalog and these Splunk tutorials.)
Splunk free courses
Just beginning your journey with Splunk? Free courses are a great way to get started. These self-paced classes fit into your schedule and they work on any device. Choose from a variety of options, like:
What Is Splunk?
Intro to Knowledge Objects
Installing & Configuring Splunk Enterprise
Intro to Observability
Using Splunk Real User Monitoring
And much more!
We also offer free training for U.S. veterans and participating colleges and universities.
Certifications
Ready to certify? Splunk certifications are here so you can deepen your knowledge and expand your potential with certifications designed for different areas of expertise. From observability to security, users to administrators, there's a certification for you. Options include:
Splunk Core Certified User
Splunk Cloud Certified Admin
Splunk Enterprise Certified Admin
Splunk Certified Developer
And more!
Learning paths
Learning paths are the most straightforward way to become a subject matter expert (SME). These learning paths help you easily find what you're looking for, whether you want to deepen your knowledge via certification, specific role or Splunk product.
Certification Learning Paths. Splunk certifications increase your earning potential and add value for your company. Explore the recommended coursework for each certification offered.
Role Learning Paths. Choose from more than 15 role-based paths, including Splunk developer, knowledge manager, search expert and analysts and engineers.
Product Learning Paths. Want to full understand your Splunk products? These learning paths are based on your area of focus, covering Splunk Enterprise and Cloud platforms and our observability and security portfolios.
Historic look: Courses in Splunk Fundamentals
These courses are no longer available in this format. Still, if you've already certified in one or more of these classes, here's a reminder of what you covered.

Splunk Fundamentals 1
Splunk Fundamentals 1 was the starting place for every single person training in Splunk. There were no prerequisites. Over 12 modules, the course covered:
Splunk basics, from installing and setting up your instance to navigating and searching
Downloading apps for a customized approach
Basic searching and transforming commands
The interactive pivot tool
Foundations of Splunk Processing Language (SPL)
Scheduling reports and alerts
Splunk Fundamentals 2
Splunk Fundamentals 2 picked up where Fundamentals 1 left off, focusing on more advanced searching and reporting commands. Major topics in these modules included:
Transforming commands and visualizations
Filtering and formatting results
Correlating events
Creating knowledge objects
Using field aliases and calculated fields
Creating tags and event types
Using macros
Creating workflow actions and data models
Normalizing data with the Common Interface Model (CIM)
(Learn how to set up a data pipeline.)
Splunk Fundamentals 3
With Splunk Fundamentals 3, students focused on additional search commands and the advanced use of knowledge topics. Topics covered in these modules included:
Advanced statistics and eval commands
Advanced lookup topics
Advanced alert actions
Using regex and erex to extract fields
Using spath to work with self-referencing data
Creating nested macros and macros with event types
Accelerating reports and data models
Learning Splunk
For the latest and greatest ways to learn Splunk, explore our Training & Certification program.
What is Splunk?
This posting does not necessarily represent Splunk's position, strategies or opinion.