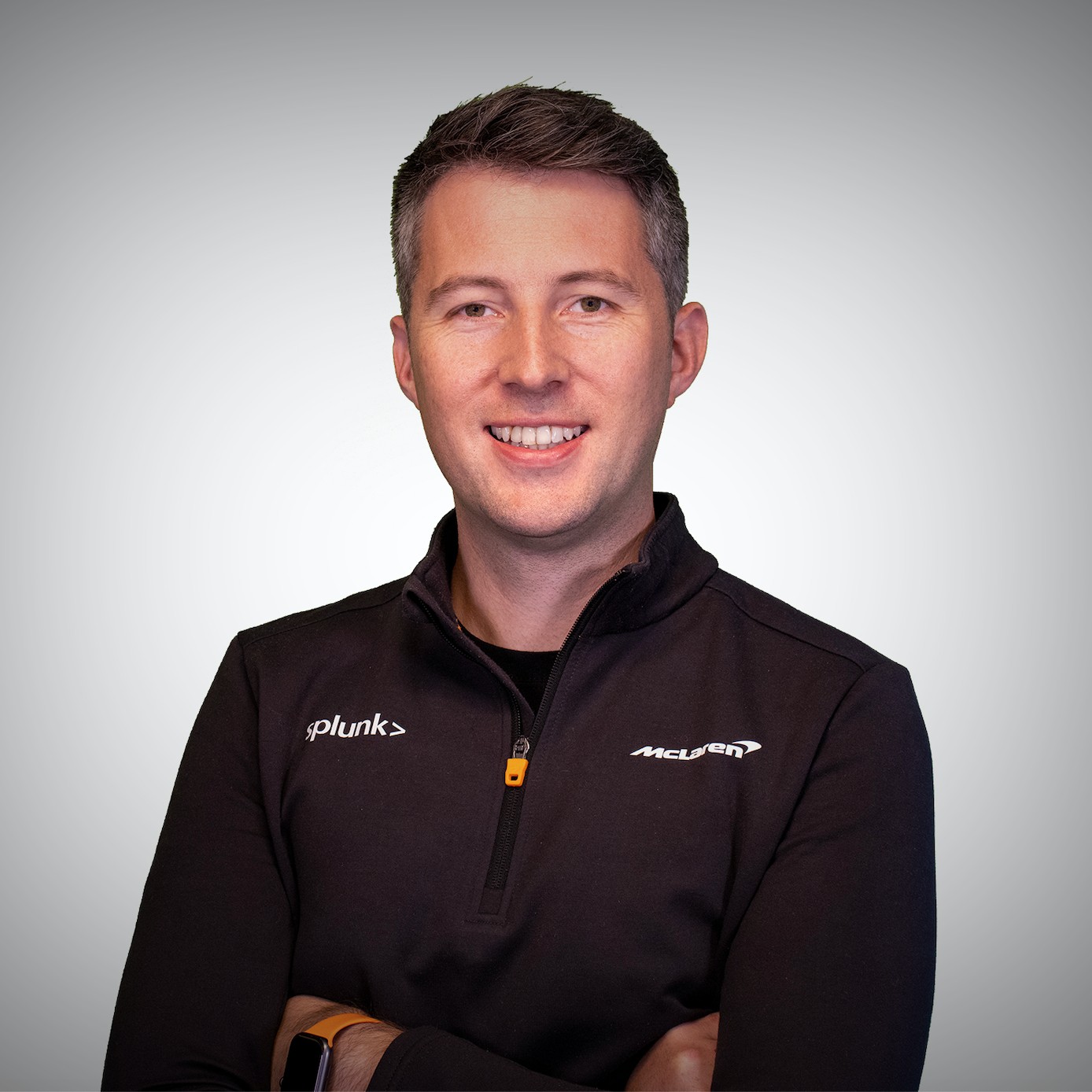 By James Hodge April 13, 2022
Earlier this week I had the incredible opportunity to share my idea worth spreading at TED2022 in Vancouver, British Columbia. In a session centered on the New Era of Play, I spoke about the confluence of my favorite topics: data-driven technology, video games and professional motorsport (in particular, Formula 1 racing).
My kids and I enjoy gaming — especially the official F1 racing game — because it near-perfectly mirrors the feeling and excitement of real-world racing. In fact, there is a massive community of diehard F1 competitors who play for big prizes and glory in what's known as esports. It's amazing how the development of esports has affected racing in the real world. Just as businesses are undergoing profound digital transformation, so too is the world of gaming.
In the case of virtual and real-world racing, this digital transformation is rewriting the rulebook on who can seize the opportunity to realize their dreams of becoming a professional driver.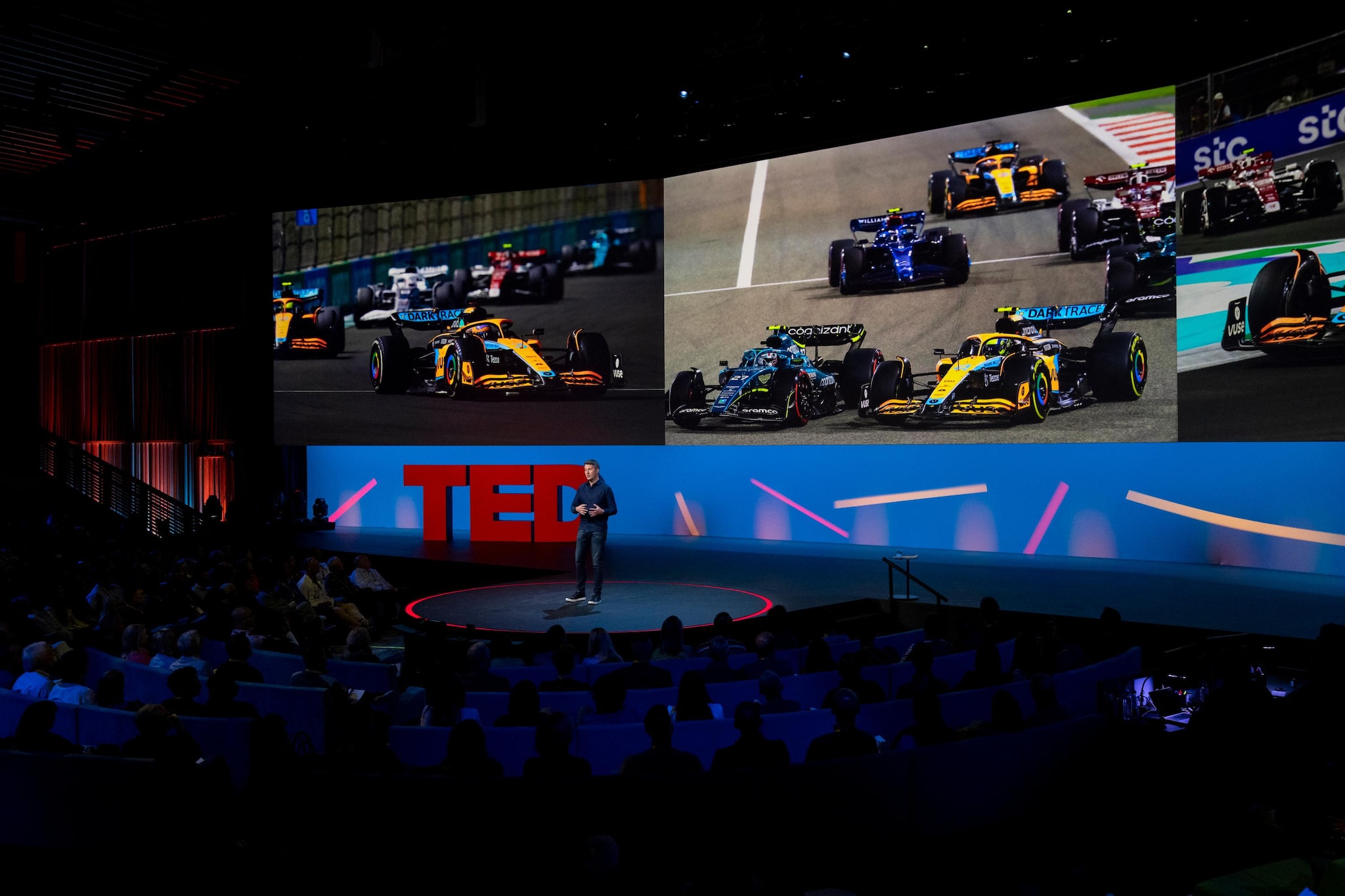 Photo: Gilberto Tadday / TED
Accelerating Esports
Esports has boomed over the past few years because anyone can play and engage from just about anywhere. As society locked down in response to COVID-19, and sport in the real world came to a halt, people everywhere switched to esports, with nearly half a billion people tuning in globally in 2020. Gaming overall is now three times larger than the music industry in terms of revenue, and is set to double by 2025. In fact, people under 20 are now more likely to prefer esports over in-person sporting events.
Virtual Dreams Become Reality
Every TED talk needs a hero, and despite what my kids may say, I wasn't the hero of my esports story. Rudy van Buren grew up in the Netherlands and had his first racing experience driving go-karts. From a young age, Rudy was fast. Rudy was really fast. He went on to become the Dutch karting champion in 2003, fueling his dream of moving up through the various racing series and eventually competing at the top of the sport. But then Rudy's dream collided with the reality experienced by the vast majority of racing hopefuls; taking the next step in the sport requires a lot of money. For Rudy, his dream had hit a wall.
Rudy, of course, wasn't the first person who was forced to give up his childhood dream. Many of us work hard to chase big dreams only to have them escape our grasp, forcing us to move on with a more ordinary life.
But in a twist of timing and technology, Rudy's story wasn't over after all.
In his early twenties, long after he'd given up his dream of professional racing, Rudy played racing games like rFactor2 and F1 in his free time. Then, in 2018, when he was 25, McLaren launched a new competition called the World's Fastest Gamer. Incredibly, Rudy took first place, beating 30,000 other contestants, and earning his prize, which included a contract as McLaren's top simulation driver.
Since then he's made the jump from the virtual world back into the physical. Rudy is now a professional driver in the Porsche Carrera Cup Germany and is winning some of the most challenging competitions out there, just like he did online. Without esports, he never would have realized his dream of becoming a professional racing driver.
Play changes our perception of what is possible, and technology is rapidly closing the gap between our aspirations and access to opportunities — just like it did for Rudy. I am excited about the possibility of what the digital world will enable in the years ahead, not only for business and entertainment, but also for how big we can dream. A new generation is ready to reimagine and reinvent our world through a new era of play that's open to everyone.
---
James is the Chief Strategy Advisor at Splunk and helps organizations use data more effectively. His TED2022 talk is expected to be available online in June.