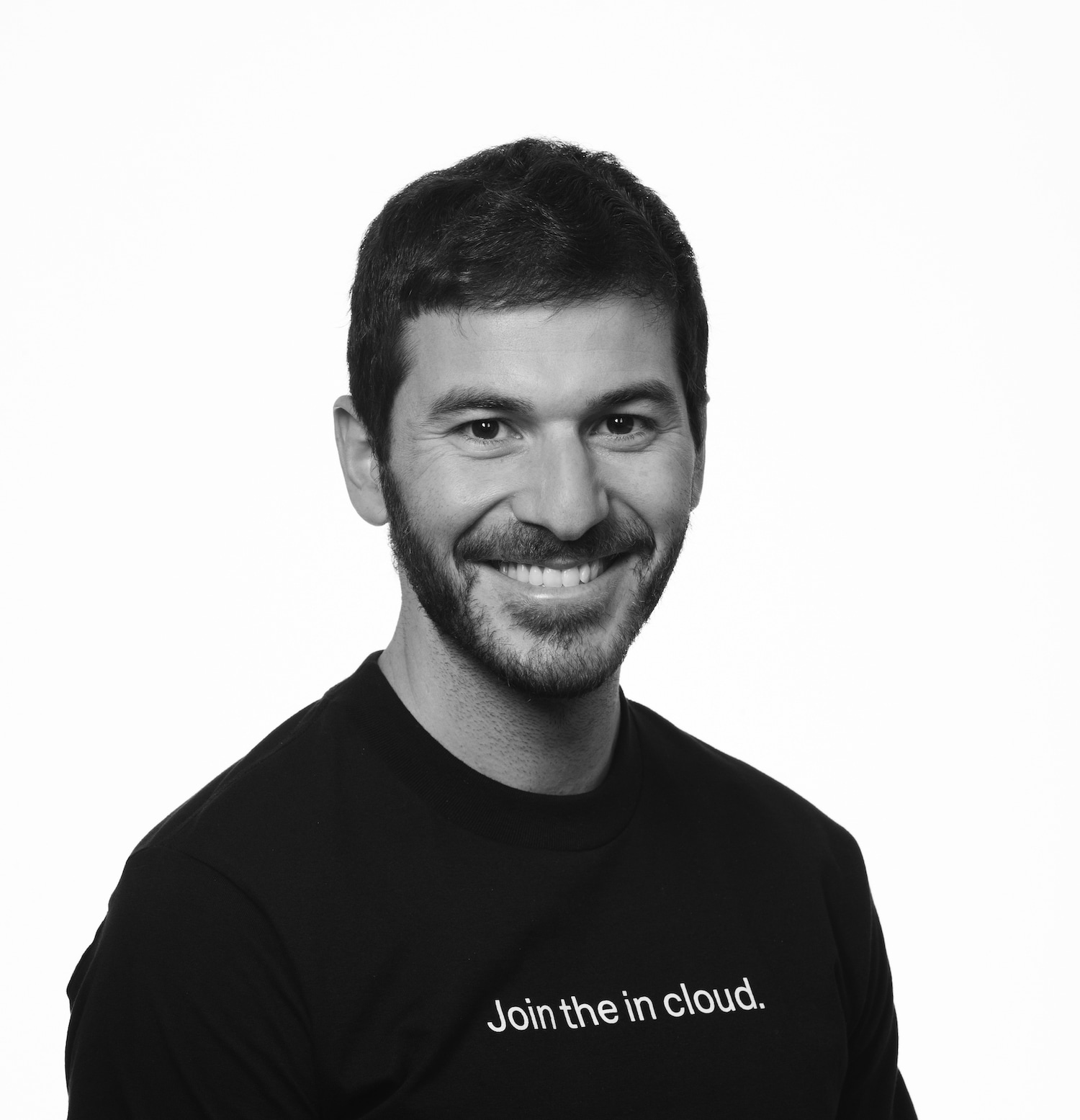 By Casey Corman September 27, 2021
The pandemic has rapidly accelerated the rate of trends that were already occurring: flexible working environments, omnichannel retail and banking, innovative digital experiences, telehealth and e-learning. And the widespread acceleration of cloud adoption is no exception.
In a time where supply chains were disrupted and business models were forced to change, technology and business leaders turned to cloud services to support their rapidly evolving needs. Organizations stopped asking, "Should we move to the cloud?" and now find themselves facing instead: "Cloud happened. Now what?" To answer this question, Splunk assembled some of the smartest experts around to focus on the intersection of business, technology and data in a new podcast series, "Cloud Happens. Now What?" Our panel of thought leaders covers topics that help you stay one step ahead of the challenges — and take advantage of the opportunities — that multicloud and hybrid cloud environments present.
Introducing: Cloud Happpens. Now What?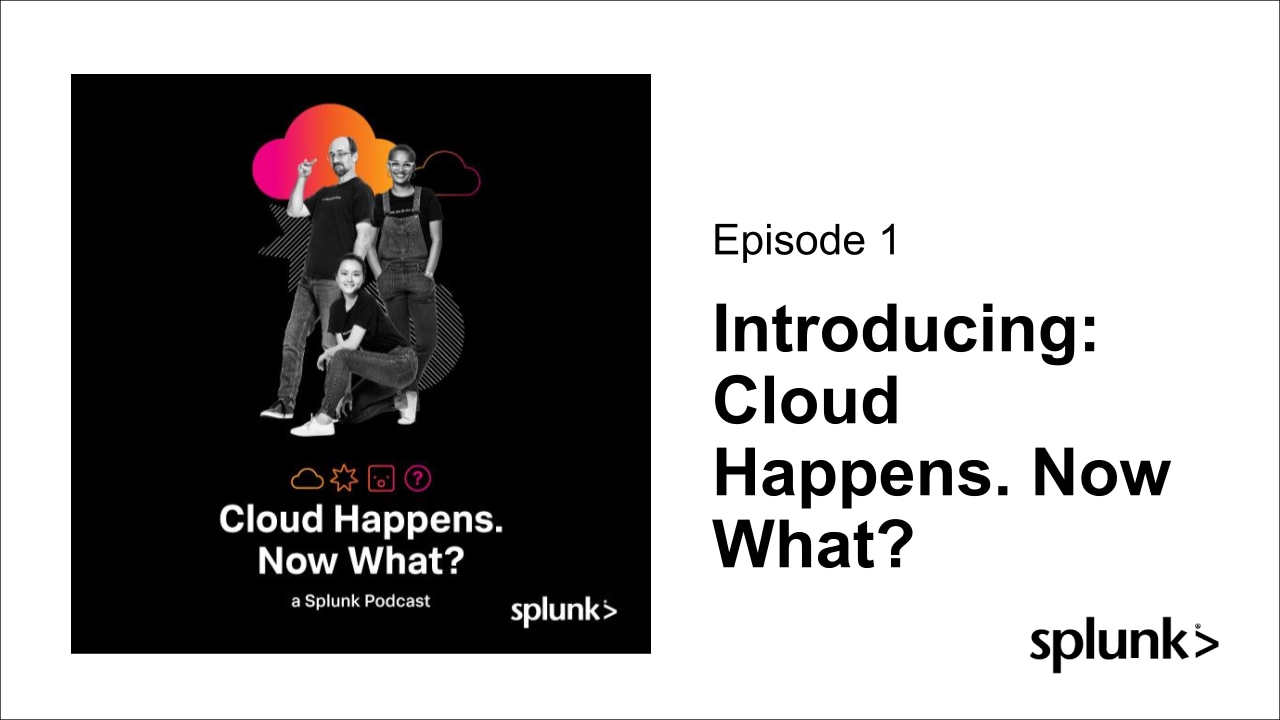 In the first episode, I kicked off the discussion with Splunk Group Vice President and Chief Strategy Advisor James Hodge. We explored the current cloud landscape and delved into questions like: Why is the cloud journey so challenging? How can organizations better manage the complexity of their environments by leveraging data? And what can leaders do to help their teams innovate faster? James and I discussed what's been happening with cloud and what organizations need to do next to thrive in a multicloud, hybrid cloud world.
You can access the full conversation on a variety of streaming platforms:
Cloud Strategy = Business Strategy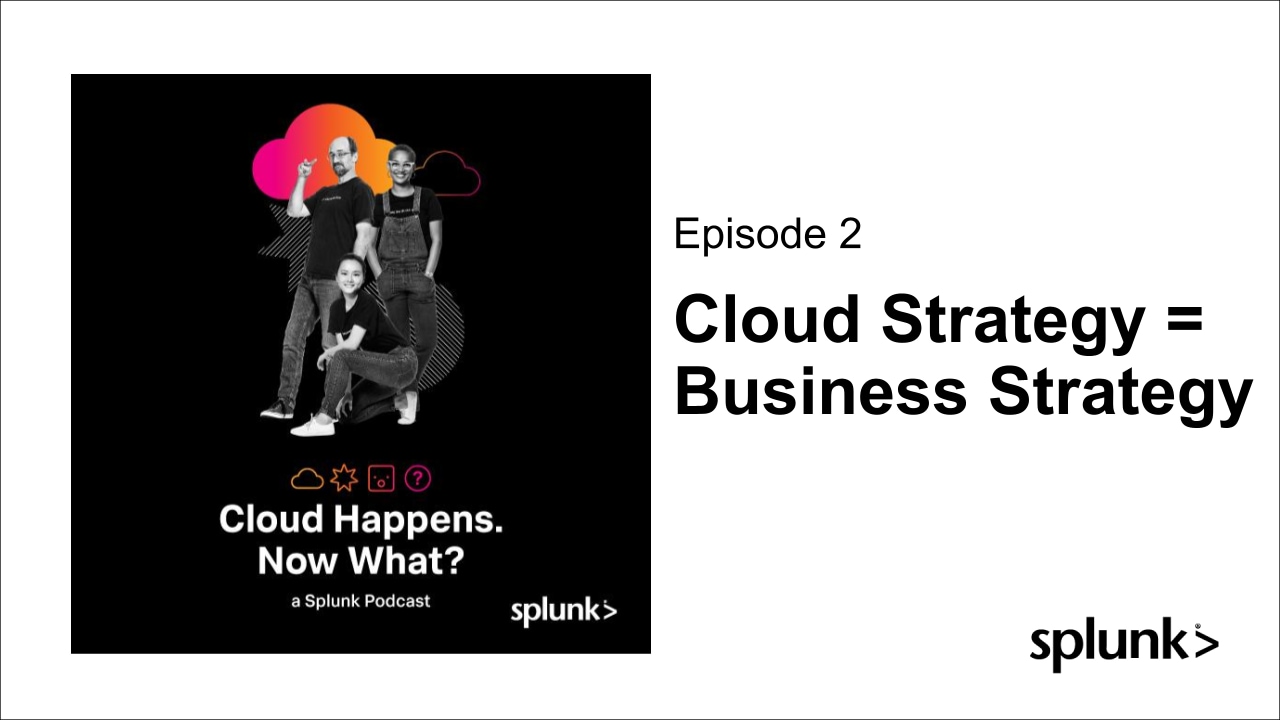 We're back with the second episode of "Cloud Happens. Now What?" I sat down with James Kaplan, a partner at McKinsey & Company and a leader of Cloud by McKinsey, the firm's cloud practice, and discussed cloud strategy and business strategy — and why the two are now inextricably linked.
We discussed McKinsey's research that projects a $1 trillion opportunity from cloud. What will this value look like? James pointed out that it's not just a cost savings exercise: "When people look at the cloud business case purely based on IT costs or on infrastructure costs, it just doesn't add up." According to James, real cloud value comes from increasing productivity for developers, getting to market faster, accessing innovative capabilities and being able to scale.
It's important to embrace cloud not merely as a technological shift, but also as a business model change. James spoke to the business improvements that cloud enables, provided that organizations have leaders willing to experiment with and fund cutting-edge use cases.
You can access the full conversation on a variety of streaming platforms:
Why Multicloud is the Secret to Faster Innovation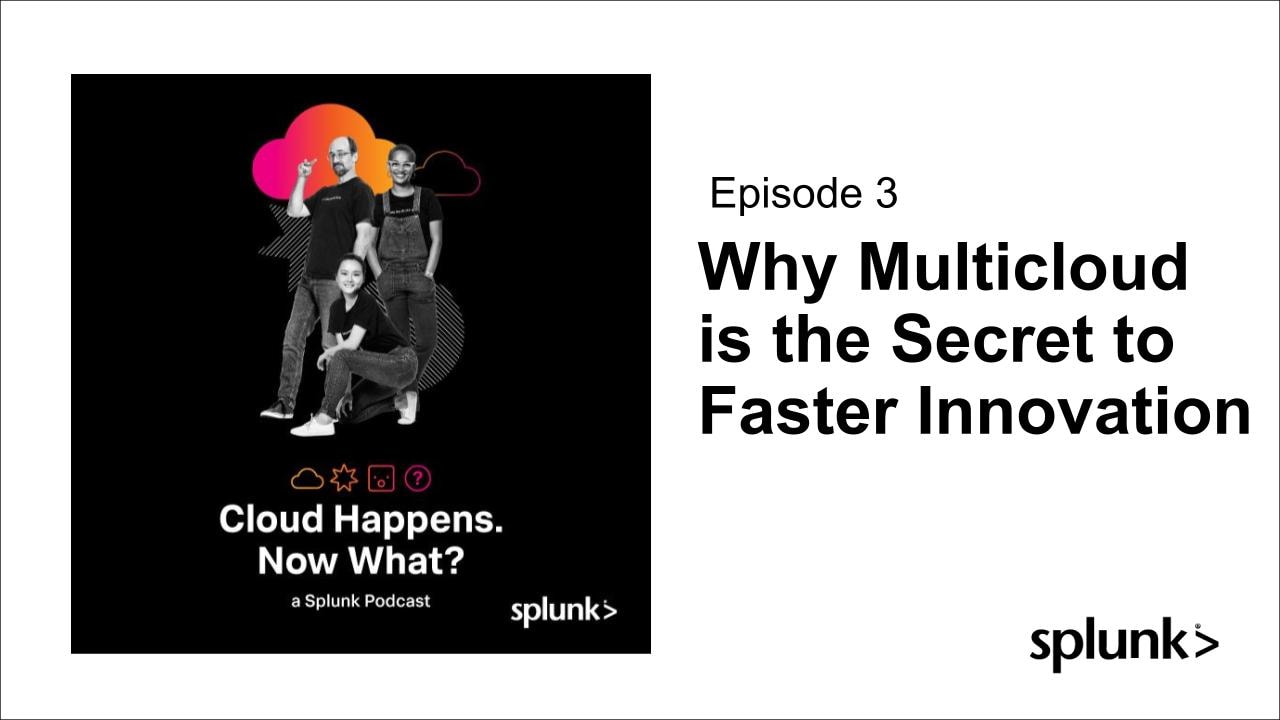 For this episode, I had the privilege of speaking with Liam Rogers, a research analyst at 451 Research. Liam collaborated with Splunk on a report "Driving Innovation with Multicloud and Observability," so I was excited to follow up with him and chat cloud.
This conversation focused on multicloud, which despite being incredibly common (a recent 451 Research study indicated that 76% of organizations have more than one public cloud vendor for IaaS or PaaS), still remains a challenge for many organizations.
We covered everything from reasons to not go to multicloud (wait, what?!?), to the potential observability tools possess to make people "superhuman smart." Liam also pointed out that using multiple clouds allows organizations to innovate by taking advantage of cutting edge, proprietary services — as long as they're able to use data to manage the resulting complexity.
You can access the full conversation on a variety of streaming platforms:
Building a Data Foundation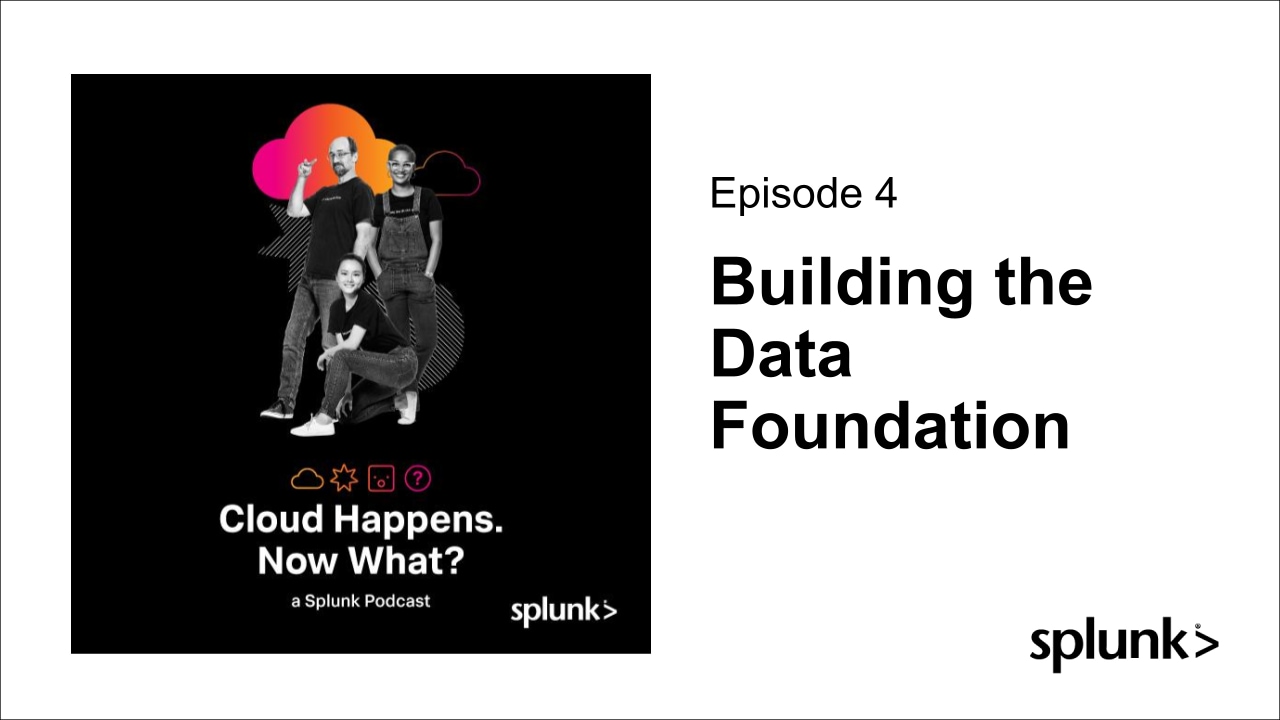 In our latest podcast episode, I sat down with Shawn Bice, President of Products and Technology at Splunk. Hot off the heels of our annual user conference, .conf21, Shawn was excited to discuss how organizations are building their data foundations to become more secure, resilient and innovative on their cloud journeys.
We first talked about how the global pandemic highlighted the importance of data to redesign and rapidly build new customer experiences, as well as the challenges of data silos. As companies continue to innovate into the future, Shawn noted the importance of shared access to data. In his words, "A data foundation lets you say 'Yes' to your builders."
Next we turned our attention to the innovations Splunk brings to help our customers manage complexity in a hybrid, multicloud world. Shawn reiterated the need for consistent security and observability, regardless of where data is deployed.
You can find my full conversation with Shawn on a variety of streaming platforms:
Listeners can learn more about our announcements at .conf21 on our blog and watch the session replays on-demand on our website.

Top CIO Challenges and Opportunities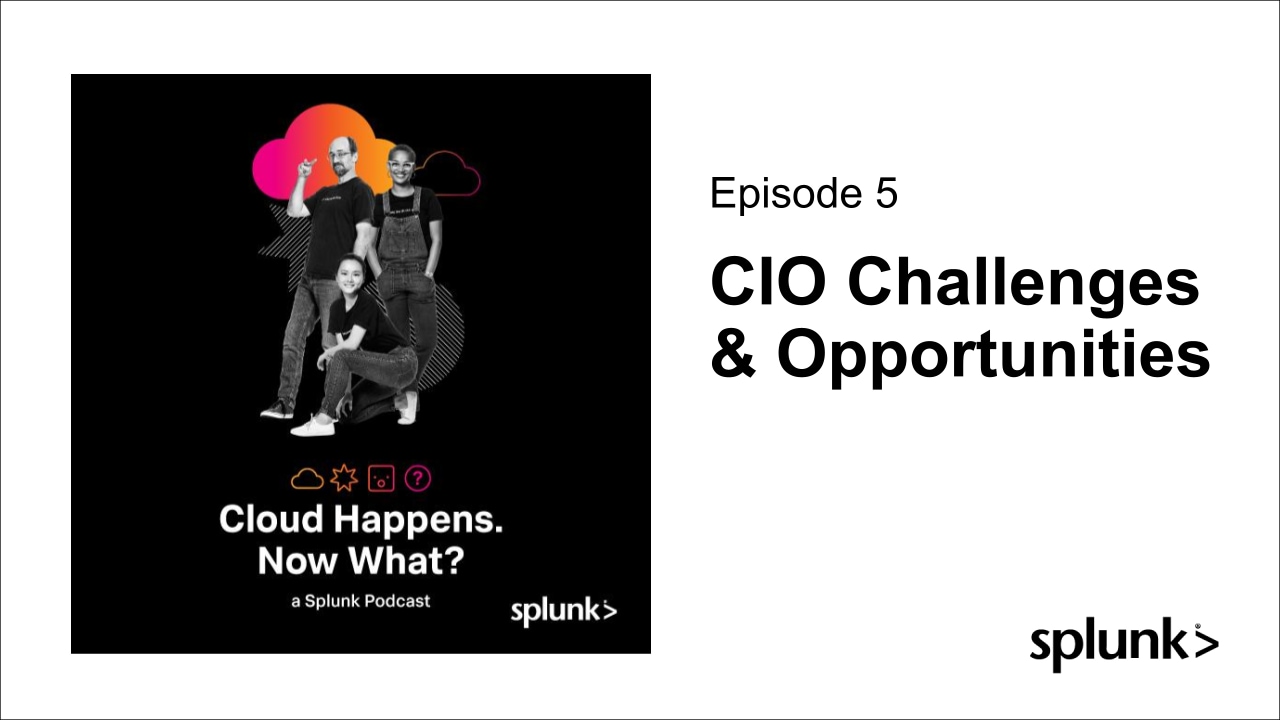 In our latest podcast episode, I had the privilege of talking with Archana Venkatraman, Associate Research Director in Cloud Data Management at IDC Europe. When discussing the challenges CIOs face in a hybrid and multicloud world, she piqued my interest with the warning: "You can't manage what you can't see.
Archana views data as critical to adopting cloud at scale. Among other reasons, organizations need data to "tier" applications based on performance, security requirements and cost, or other context such as interdependencies, regulatory requirements, and whether certain workloads contain sensitive data. This classification exercise determines the best cloud migration approach and identifies which applications should be lifted and shifted, or moved "as-is" to the cloud without any changes to the code, versus those that require refactoring, or breaking up an application into more modular components better suited to cloud environments.
Archana further emphasized risk management as key to operationalizing the cloud. While cloud enables teams to rapidly accelerate their development and innovation efforts, according to Archana, "If you're just thinking about speed, but not thinking about governance, security and data management at the beginning, you're going to build technical debt." In one instance she cited, 10% of an organization's code was responsible for 60% of its technical debt.
You can access the full conversation on a variety of streaming platforms:
Cloud in the Public Sector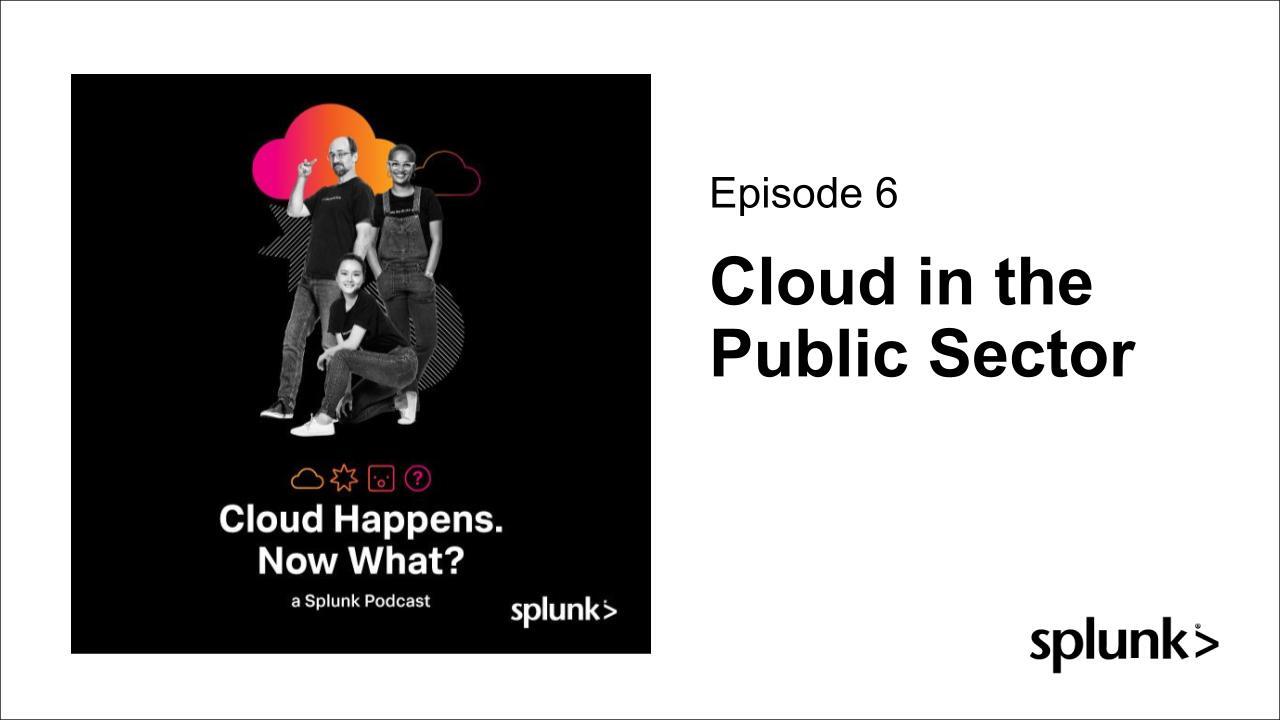 In our latest podcast episode, I sat down with Juliana Vida, Chief Technical Advisor for PublicSector at Splunk. As a veteran with a 24-year career in the United States Navy as a combatant ship driver, decorated helicopter pilot, and eventually, Deputy CIO, Juliana has deep experience not only as a public sector leader, but also as an operator. It was an honor to hear her stories and enthusiasm for helping agencies achieve their missions through smarter data use.
We dove deep on the newly issued regulations and guidance from the US federal government. Biden's executive order on cybersecurity and subsequent memo on logging requirements placed new demands on agencies to advance their maturity and make progress with public cloud adoption. Certifications like FedRAMP for cloud products and services help ensure federal government data is consistently protected at a high level in the cloud.
We next shifted our focus to managing the complexity associated with hybrid cloud environments. Juliana astutely observed that commercial cloud service providers, or even technology products delivered via the cloud, often may only be optimized to monitor and secure their own respective clouds or applications. As public sector organizations embrace a hybrid world for the foreseeable future, they should seek to manage the complexity of distributed environments to ensure mission success.
You can access my full conversation with Juliana on a variety of streaming platforms:
5 Considerations for Scaling in the Cloud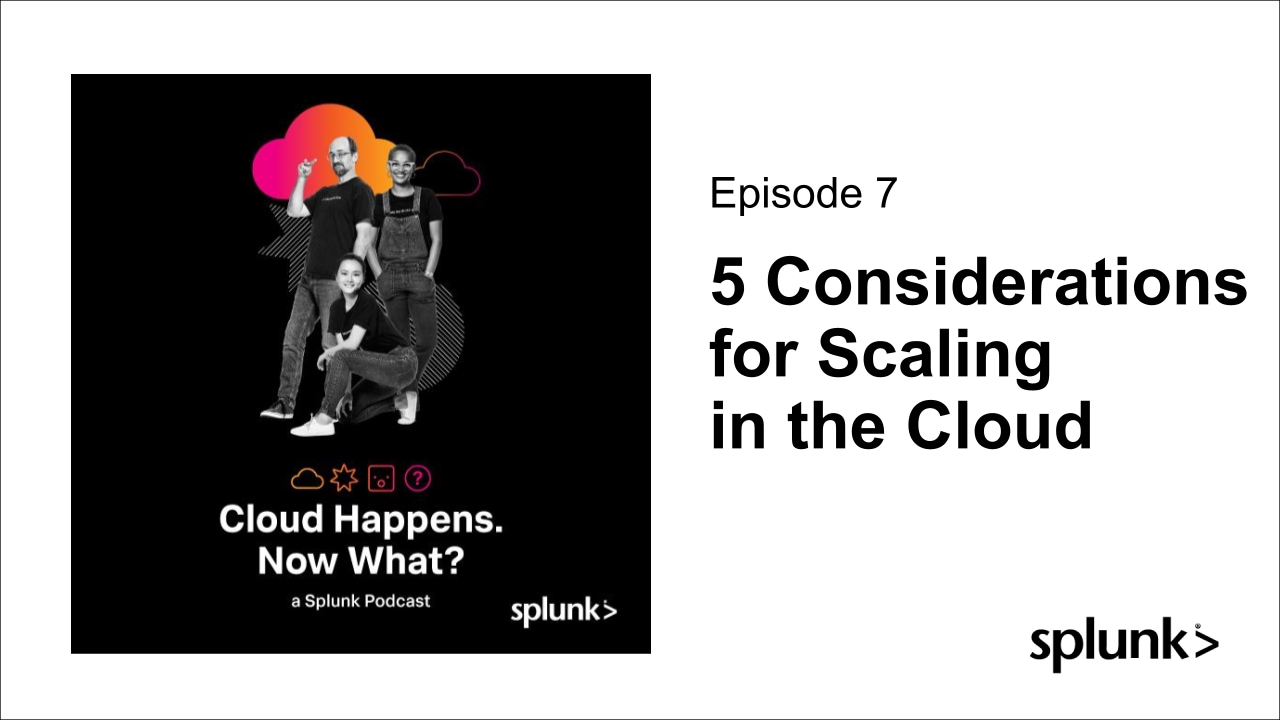 In our most recent episode, I was joined by my colleague, Irshad Raihan, AVP Platform Product Marketing at Splunk. As a technology veteran with a career spanning big data, container storage and more, Irshad has seen the transformation of data from merely a system of record to the lifeblood of the modern enterprise. Irshad also has observed that in today's world, while many organizations embraced cloud for its flexibility and scalability, they now also struggle with migrating their workloads, many of which are more massive than ever imagined. The "scale of scale" has changed, and with it, new challenges arise. With that in mind, we sat down to talk about his learnings and key considerations for organizations trying to figure out how to better scale their cloud strategies.
We first covered the tradeoffs between enabling teams with the freedom to leverage the cloud for agile innovation and development, while managing potentially ballooning consumption costs. While the right balance for each organization will vary, technology leaders should first ensure their teams have access to the right data to gain end-to-end visibility across their entire technology landscape. Without this holistic view, teams must contend with data silos and blindspots that inevitably arise from organizations' hybrid, poly, and multi-cloud environments.
We next moved on to how risk and governance have evolved, especially as organizations progress along their respective cloud journeys. While Silicon Valley has embraced the mindset of "Move fast and break things," Irshad wisely caveated that technology teams should also be protected with the right policies and controls to "fail safe." Just as motor vehicles reached new speeds with the advent of brakes, the right guardrails for teams – leveraging their data – will allow them to iterate with even greater velocity, without causing massive disruption.
To learn about the other key considerations for scaling with cloud, read more on the blog or tune into the full episode on a variety of streaming platforms:
Getting Comfortable with the Unknown – Managing Risk in the Cloud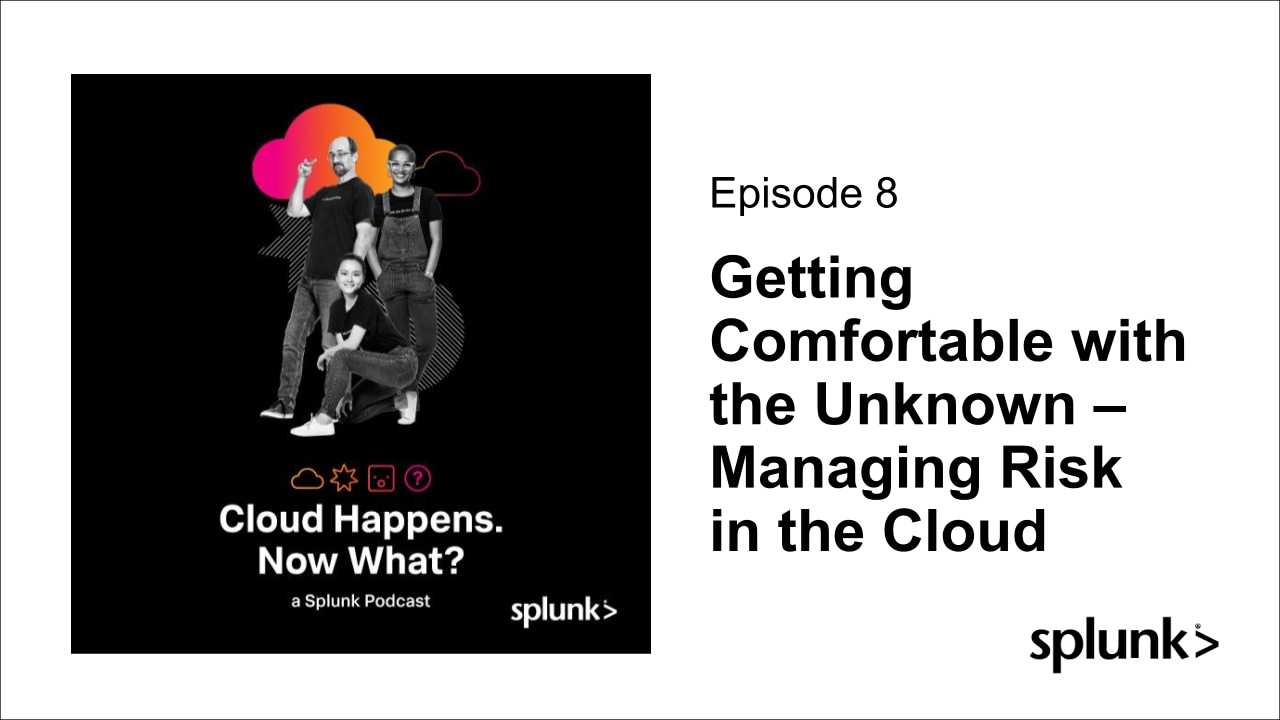 In our most recent episode, I was joined by Bola Rotibi, Research Director at CCS Insight and Richard Marshall, Principal at Concept Gap. Guests on this podcast have said time and time again that 2020 was the year the floodgates opened on cloud—this time, we discussed how leaders realized "the world didn't end" when big decisions needed to happen fast.
With a wide purview across industries and experience with companies of different sizes and stages of growth, our guests unpacked their observations over the last two years. The pandemic served as a forcing function to prove the agility of IT and security departments. Overnight, these teams proved that the potential for nimble, flexible decision making was always there when entire workforces went remote in a matter of days. Since the start of the pandemic, however, executives' appetites for risk have changed. Bola noted that moving to cloud exposed risks that existed in legacy on-premises systems. As the dust from the overnight shift to cloud settles, technology leaders are now focusing on optimizing their investments and implementing governance policies—all while balancing the pursuit of innovation. According to these experts, full-stack visibility across security and observability is critical to obtaining the "ensemble" view of your architecture, especially across hybrid and multicloud environments.
We also discussed the importance of organizations having a "data story" for making cloud adoption efforts successful. According to our experts, technology leaders need to ​​"understand what your data is, what your data sources are and what it is you're trying to achieve," or risk recreating the same problems in the cloud that existed in legacy environments. Even worse, migrating without proper planning risks creating new problems. Armed with right data, teams have the necessary insights to ensure cloud continues to empower their organizations with adaptability and flexibility for years to come.
To learn more about managing risk in the cloud, tune into the full episode on a variety of streaming platforms:
With new episodes released every couple of weeks, tune into our Cloud Happens. Now What? podcast series, here.