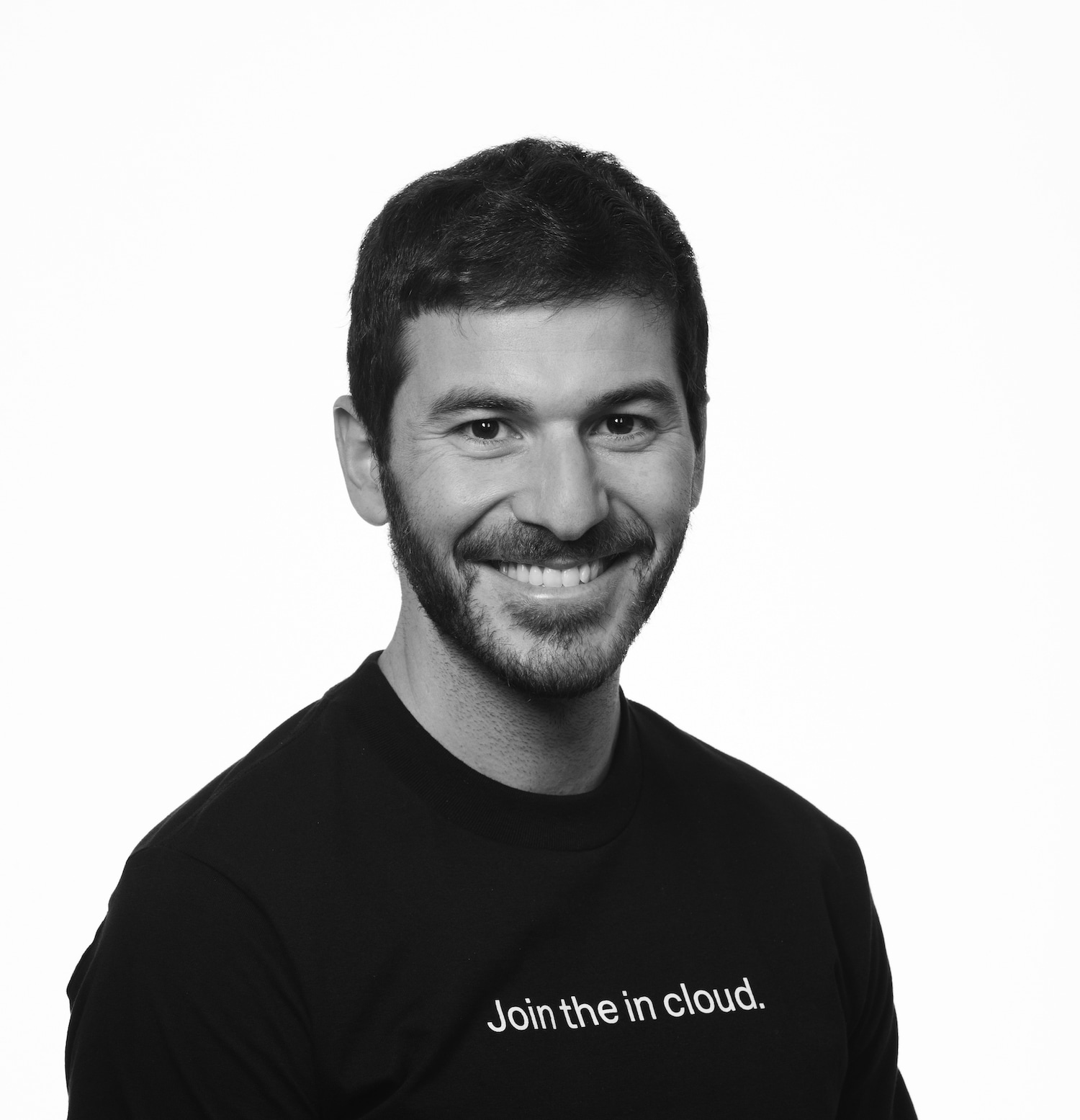 By Casey Corman September 28, 2021
The pandemic has rapidly accelerated the rate of trends that were already occurring: flexible working environments, omnichannel retail and banking, innovative digital experiences, telehealth and e-learning. And the widespread acceleration of cloud adoption is no exception.
In a time where supply chains were disrupted and business models were forced to change, technology and business leaders turned to cloud services to support their rapidly evolving needs. Organizations stopped asking, "Should we move to the cloud?" and find themselves facing instead: "Cloud happened. Now what?" To answer this question, we assembled some of the smartest experts around to focus on the intersection of business, technology and data in a new podcast series, "Cloud Happens. Now What?" Our panel of thought leaders covers topics that help you stay one step ahead of the challenges — and take advantage of the opportunities — that multicloud and hybrid cloud environments present.
Introducing: Cloud Happpens. Now What?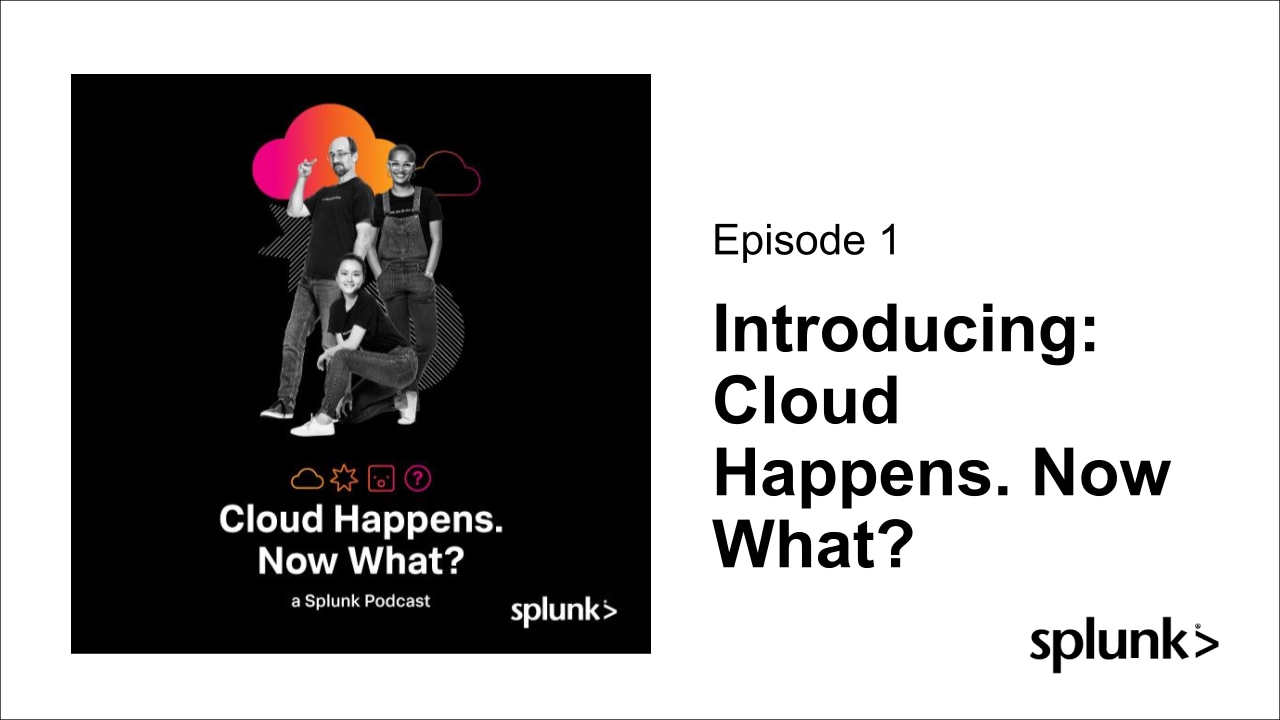 In the first episode, I'll be kicking off the discussion with Splunk Group Vice President and Chief Strategy Advisor James Hodge. We explore the current cloud landscape and delve into questions like: Why is the cloud journey so challenging? How can organizations better manage the complexity of their environments by leveraging data? And what can leaders do to help their teams innovate faster? Hear James and me discuss what's been happening with cloud and what organizations need to do next to thrive in a multicloud, hybrid cloud world.
Listen to the full conversation, here.
Cloud Strategy = Business Strategy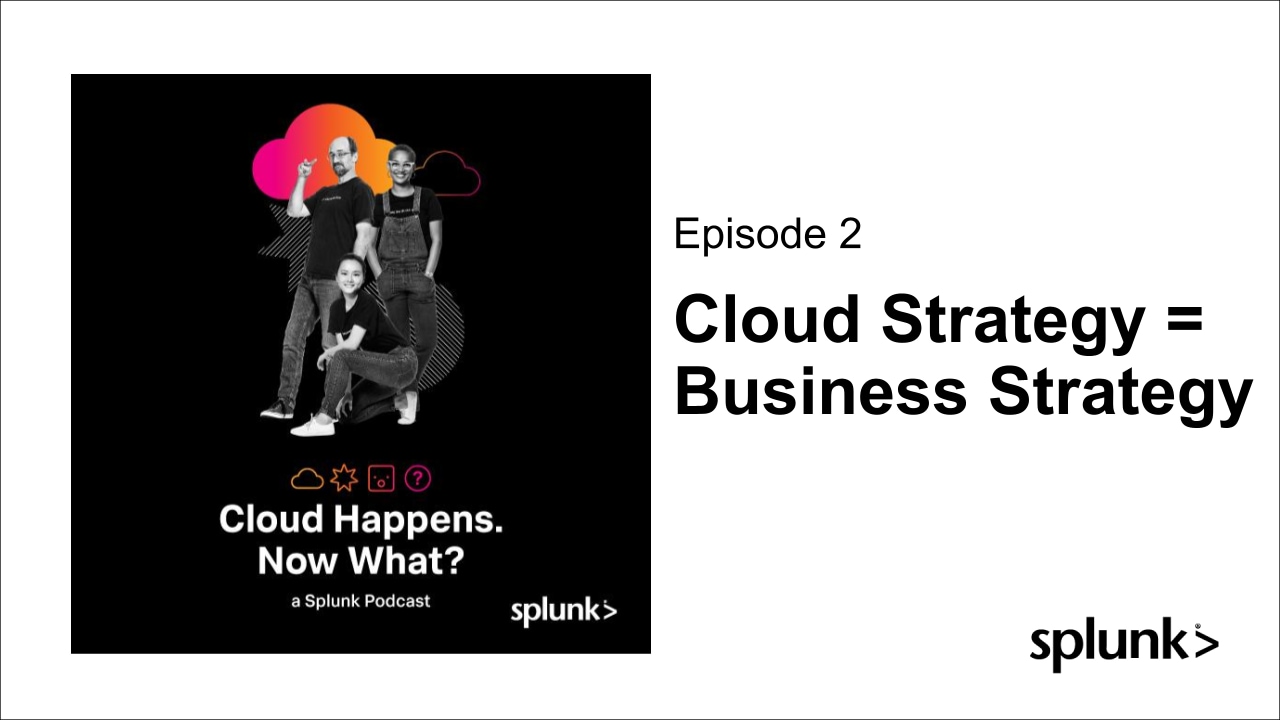 We're back with the second episode of Cloud Happens. Now What? I sat down with James Kaplan, a partner at McKinsey & Company and a leader of Cloud by McKinsey, the firm's cloud practice, to discuss cloud strategy and business strategy — and why the two are now inextricably linked.
We discussed McKinsey's research that projects a $1 trillion opportunity from cloud. What will this value look like? Kaplan points out that it's not just a cost savings exercise: "When people look at the cloud business case purely based on IT costs or on infrastructure costs, it just doesn't add up." According to Kaplan, real cloud value comes from increasing productivity for developers, getting to market faster, accessing innovative capabilities and being able to scale.
It's important to embrace cloud not merely as a technological shift, but also as a business model change. Kaplan speaks to the business improvements that cloud enables, provided that organizations have leaders willing to experiment with and fund cutting-edge use cases.
Listen to the full conversation, here.
Why Multicloud is the Secret to Faster Innovation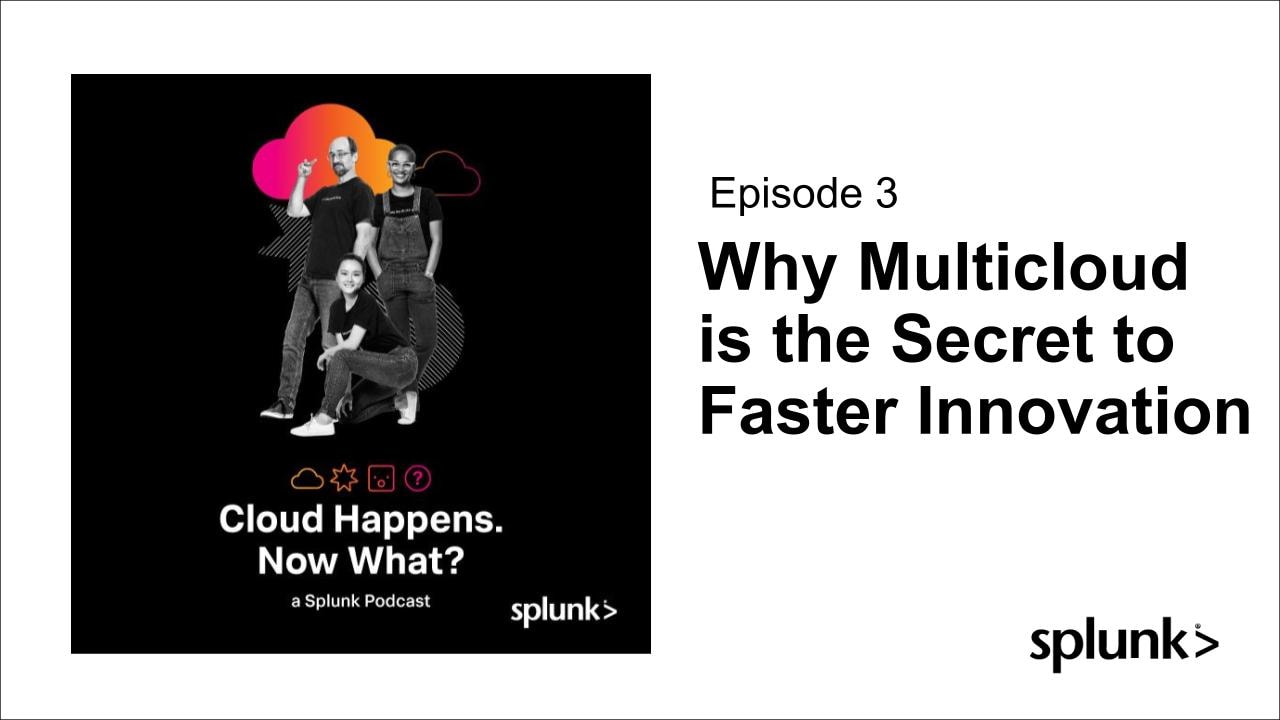 For this episode, I had the privilege of speaking with Liam Rogers, a research analyst at 451 Research in the Cloud Native and Applied Infrastructure and DevOps Channels. Liam recently collaborated with Splunk on a forthcoming report titled "Driving Innovation with Multicloud and Observability," so I was excited to follow up with him and chat cloud.
This conversation focused on multicloud, which while incredibly common, still remains a challenge for many organizations. In fact, a recent 451 Research study indicated that 76% of organizations have more than one public cloud vendor for IaaS or PaaS.
We covered everything from reasons to not go to multicloud (what, what?!?), to the potential observability tools posses to make people "superhuman smart." Liam also pointed out that using multiple clouds allows organizations to innovate by taking advantage of cutting edge, proprietary services - as long as they're able to use data to manage the resulting complexity.
Listen to the full conversation, here.
With new episodes released every couple of weeks, tune into our Cloud Happens. Now What? podcast series, here.