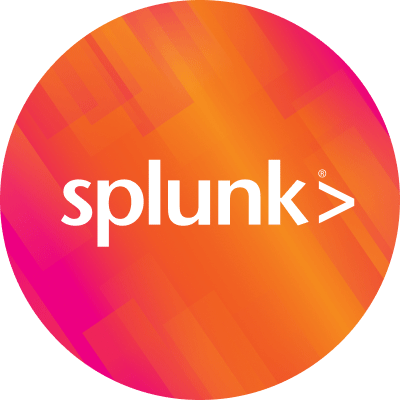 By Splunk April 27, 2020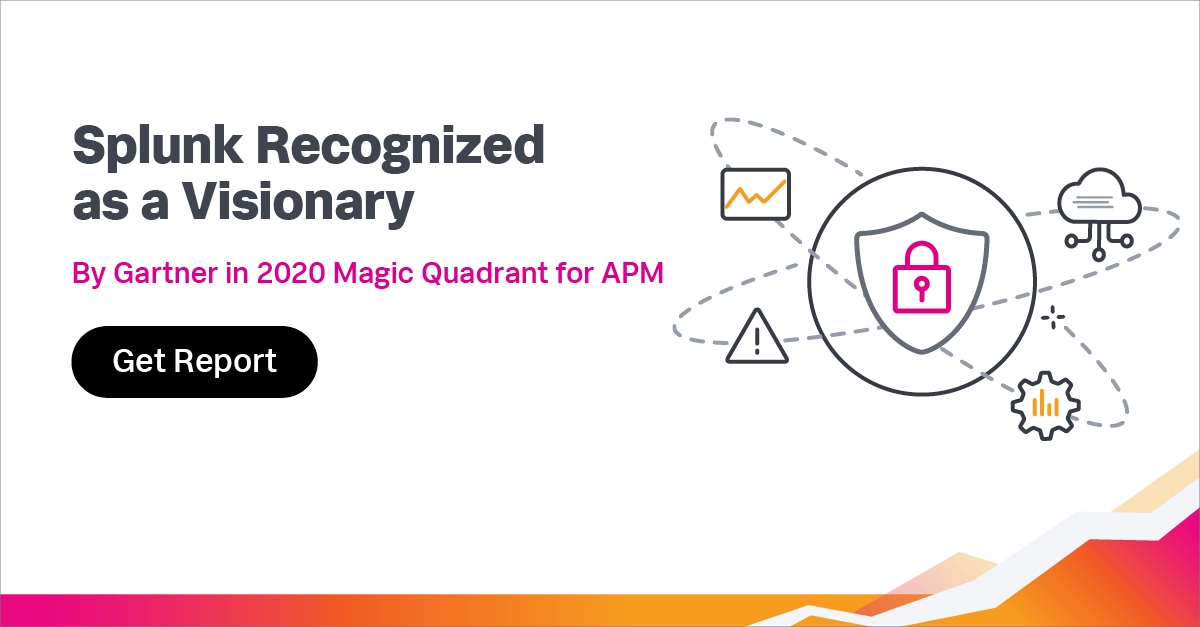 Last week, Gartner released the 2020 Magic Quadrant for Application Performance Monitoring (APM) and named Splunk a Visionary in our first-ever placement in the research. It is truly an honor to debut as a Visionary in the report, which we view as an important validation of the innovation we are bringing to the market and the investments we've made to deliver a best-in-class APM solution for any application. We're incredibly grateful to all of our customers worldwide who have chosen Splunk to tackle today's APM challenges, both on-premises and in the cloud. You can read more about Gartner's evaluation of the market in the full report here.
A Brief Look Back
Gartner has long-recognized Splunk in its Market Share Analysis: ITOM, Performance Analysis Software, Worldwide as a key vendor in IT Operations Management (ITOM), which encompasses platforms and tools for APM, Artificial intelligence for Operations (AIOps), IT Infrastructure Monitoring (ITIM) and Network Performance Monitoring and Diagnostics. For years, customers like Hyatt and Zillow have depended on Splunk Enterprise and Splunk IT Service Intelligence (ITSI) to centralize application logging to monitor and troubleshoot critical end user applications, business processes, and digital services.
Splunk's most recent investments in APM, which in our view have led to our inclusion in the 2020 APM MQ report, began when we recognized a major shift in the industry. Modern application development has evolved beyond large and infrequent releases; it's about continuous integration and continuous delivery, and the ability to push smaller code updates into production reliably and frequently. This new way of building applications to accelerate innovation and business success has necessitated a new approach to APM and rethinking of application monitoring overall. Today's DevOps teams are now dealing with massive volumes of transactions, ephemeral cloud infrastructure, complex interdependencies of distributed microservices, and much more frequent code pushes, and legacy APM tools are leaving them with massive blind spots.
Splunk is Redefining APM
In order to meet the needs of modern applications and DevOps teams, we took a novel approach based on collecting ALL transactions (with no sampling whatsoever) and then using AI-Driven analysis to act on the data within seconds and not minutes. We believe data collection should be open and under the full control of our customers and, as a founding member and active contributor to OpenTelemetry and a CNCF Gold Sponsor, we continue to drive this approach so that customers won't be locked in with any vendor.
We believe that our Visionary placement in the Gartner APM MQ is a direct result of our differentiated and better approach to APM but we wanted to give our customers even more. And so, just a few weeks ago, we unveiled the new release of SignalFx Microservices APM™, which harnesses the combined power of our investments in SignalFx and Omnition into a single APM solution that is light-years ahead of other solutions. With our new APM solution, Splunk is uniquely equipped to solve today's toughest challenges in monitoring and observability, helping our customers improve developer productivity, maintain the highest levels of application performance and availability, and deliver on ever-increasing end user expectations.
Our market-leading Data-to-Everything™ platform, now inclusive of SignalFx Microservices APM and SignalFx Infrastructure Monitoring, provides the most complete full-stack view for any application monitoring and troubleshooting use case. There's a vast universe of applications that exists across our 19,000+ customers, and IT and DevOps teams can now leverage the entire Splunk product portfolio to bridge the gap between traditional and cloud-native IT and find the balance that's right for them. We can't wait to see what our customers will do with an APM solution that allows them to charge forward into this new world of application development. Cheers to the future of APM.
Rick Fitz
SVP & General Manager, IT Markets
---
Get Your Copy of the 2020 Magic Quadrant for Application Performance Monitoring
Download a complimentary copy of the 2020 Gartner Magic Quadrant for APM today.
Are you eager to get started with APM from Splunk? Learn how Lawrence Livermore National Laboratory, Mark43, Namely, and Onshape use Splunk for APM. Contact us to find out how you can benefit from Splunk IT Operations, App Monitoring and Application Development Solutions.
---
Gartner, 2020 Magic Quadrant for Application Performance Monitoring, Charley Rich and Federico de Silva, 22 April 2020.
----------------------------------------------------
Thanks!
Rick Fitz