Product Capabilities
Harness the untapped value of your data to optimize your organization and deliver an unrivaled customer experience
Manage Splunk on Your Choice of Cloud
Splunk Operator for Kubernetes lets you effortlessly deploy, scale and manage Splunk Enterprise on your choice of public or private cloud environment.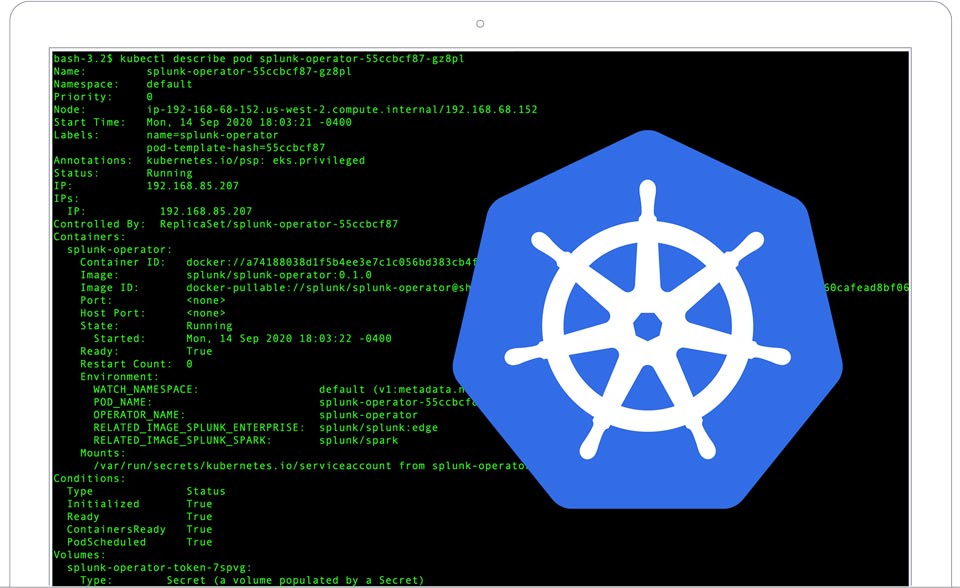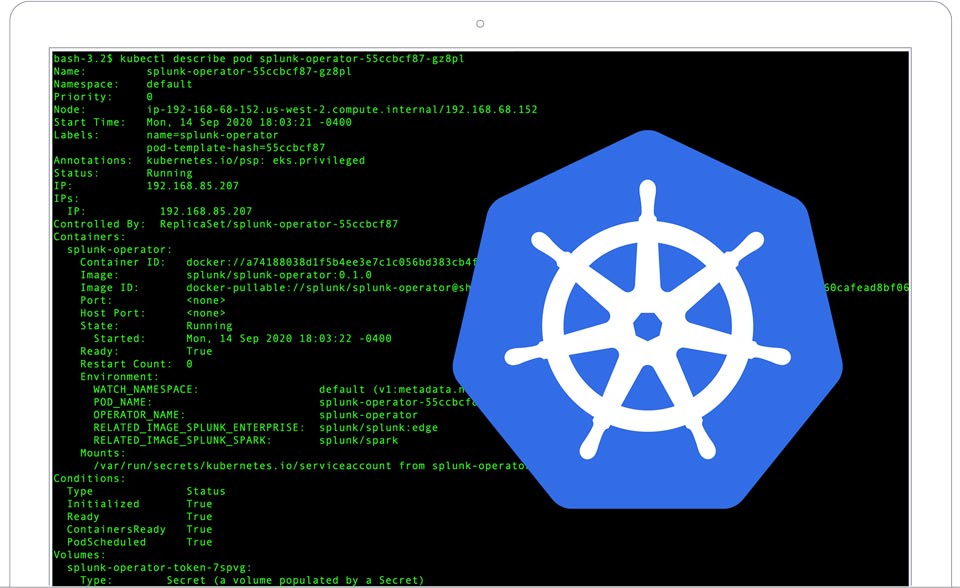 Experience Integrated Machine Learning Analytics
Use machine learning to improve IT, security and business outcomes. Integrated technologies and customizable tools give you access to algorithms so you can bring more intelligence to your data. Don't react; predict and prevent instead.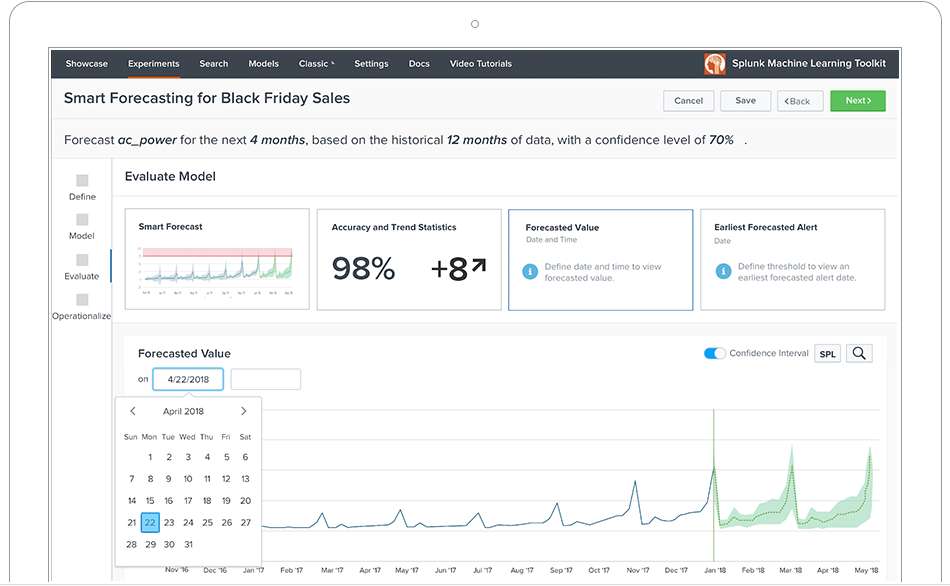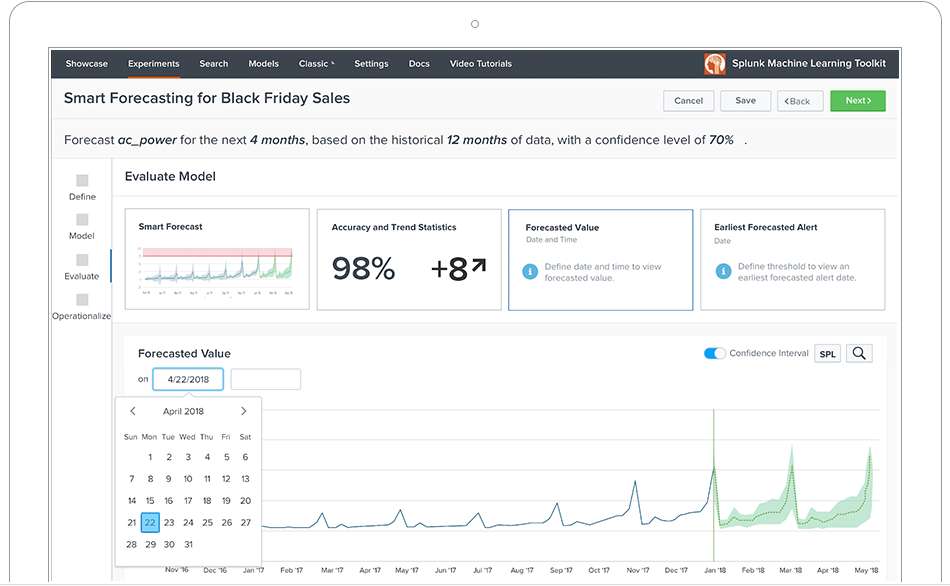 With the improvements in machine learning and performance capabilities in the new Splunk Enterprise, T-Mobile can deliver an even better experience for our customers by helping our care and retail teams have real-time visibility into how their systems and services are performing.