solution
Make your SAP systems more resilient
Gain comprehensive visibility
Perform end-to-end analysis and visualization of real-time or historic SAP telemetry in Splunk.

Reduce cyber risk
Detect and respond to cyber threats fast—bring SAP into Splunk security analytics and ops workflows.

Improve performance and uptime
Proactively address  performance degradations and outages with advanced analytics and machine learning.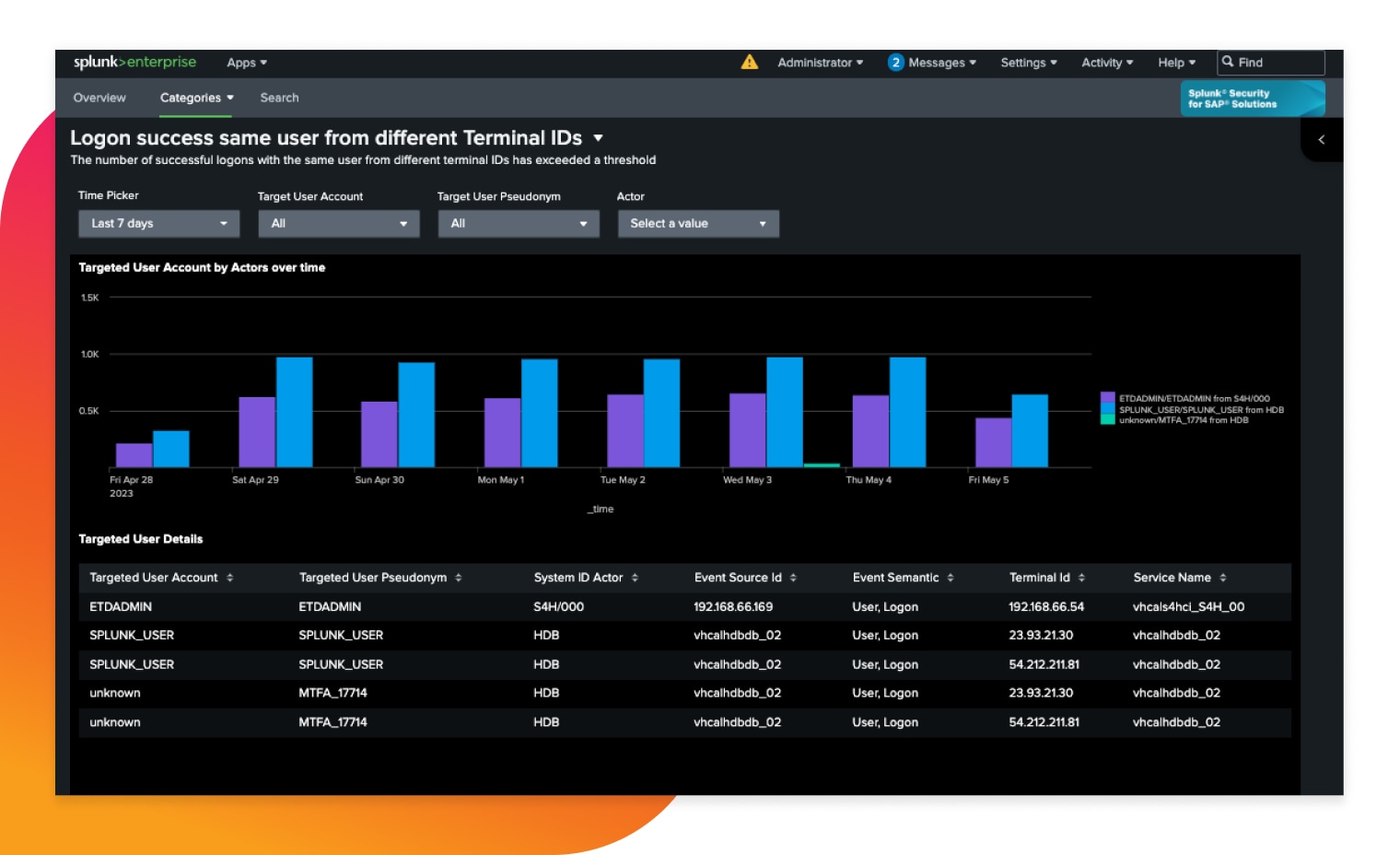 Splunk Security for SAP Solutions
Leverage this SAP Premium Certified Endorsed App to reduce the likelihood of cyber disruptions and data breaches by monitoring, identifying and neutralizing cyber threats impacting your SAP environments.

Splunk Service Intelligence for SAP Solutions
Bring the power of AI-driven monitoring to the SAP technology stack. By correlating SAP data with infrastructure data, you can gain end-to-end visibility into business processes—helping to eliminate downtime and avoid costly outages.