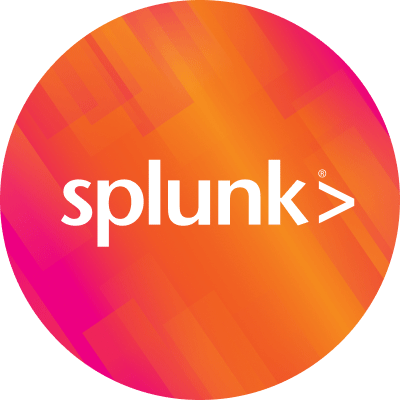 By Splunk June 17, 2021
As my colleague, Tim Frank, wrote about recently in his blog post, "The Department of Defense Data Strategy: An Important Start," in late 2020 the Department of Defense (DoD) released its new Data Strategy — providing focus and direction for the Department's efforts to become data-centric at all levels of its enterprise. SInce then, we've seen each of the DoD Service Branches start to address the challenges and opportunities associated with a unified or joint data strategy in multiple lines of effort (e.g., JADC2, ABMS, Project Convergence, or Project Overmatch).
The DoD Data Strategy emphasizes unlocking and operationalizing data-value from across the enterprise to support mission operations and maintain battlefield advantage. It notably includes seven goals and objectives that will bring the power of data-centric situational awareness to the warfighter. These goals include making data visible and accessible, making data understandable, linked, and interoperable. They recognize that even the best data has minimal value if it is not trusted and secured.
From Splunk's perspective, the following industry trends and insights align with the DoD's seven goals and objectives. In part one of this two-part series, we will be outlining three of them. Stay tuned for our next blog post discussing goals four through seven.
1. Make Data Visible: Unlock the Value of All the Data
Making data visible requires an organization to unmask and utilize the value of all its data, including its dark data. Dark data is all of the unused, unknown and/or untapped data that is generated across an enterprise. It is a result of daily operations and interactions with the countless data assets (from devices and systems) that are active across the network and all mission subsets. Organizations may consider this data to be too old to provide value, be incomplete or redundant, or be limited by a format that can't be accessed with available tools. Often, organizations don't even know their dark data exists. However, dark data may be one of an organization's biggest untapped resources. Data is increasingly a major strategic asset and DOD organizations will need to tap into its full value to maintain battlefield superiority.
Major trends in unlocking the value of dark data include having a greater understanding of the importance of effectively accessing and managing all of an organization's data. While it's clear that data is the fuel that will drive future mission success, most organizations are unprepared to address associated challenges, limited by a skills gap and complacency. Significant dark data trends include:
Data will be key to future mission success: More than two-thirds of commercial organizations (71%) expect data to become more valuable over the next 10 years, while nearly all expect data to become more influential to their decision-making.
Data skills will be critical for Joint Warfighting: The vast majority of enterprises believe that data skills will increasingly become more important for Warfighters in all roles within an organization, not just IT. What's more, becoming a senior leader in any organization will almost certainly require being data-literate.
Organizations lack the tools to make data usable: Despite the growing importance of data, organizations acknowledge that they lack the necessary resources, tools and skills to make the abundance of data actionable or take advantage of its benefits.
Organizations have a dark data skills gap: Many stakeholders are reluctant to learn new skills, with 69% of commercial organizations saying that they're content to keep doing what they're doing, even if it means not getting promoted. At the same time, these organizations recognize that complacency is non-tenable and are beginning to make the investments necessary to gap fill talent and doctrine.

Clearly, data is viewed as an increasingly valuable military asset, and organizations will need the people, processes and technology to unlock the value of its data. Making dark data visible provides critical mission support to battlefield management, supply chain security, warfighter dominance, and overall mission strategy. The DoD Data Strategy will help to focus and build a foundation for addressing both challenges and opportunities associated with the goal of a data-orientated future.
2. Make Data Accessible
Supporting a data-driven enterprise starts with understanding what data you have and who should have access to it. Organizations also need a clear process for granting and denying access while logically automating processes that will accelerate the impact of data across the enterprise. In addition to knowing who has access to data, it's also important to define policies that ensure compliance with regulatory requirements throughout the data lifecycle. Clear data access policies, with established roles and privileges, will help organizations access and utilize data in their mission and enterprise planning.
For instance, Splunk provides security orchestration, automation, and response (SOAR) capabilities that allow analysts to offload repetitive tasks and focus their attention on making the most mission-critical decisions. Organizations can improve security and better manage risk by integrating teams, processes, and tools together. Security teams can automate tasks, orchestrate workflows, and support a broad range of mission critical functions, including event and case management, collaboration, and reporting. By leveraging automation, data becomes more accessible and usable to decision-makers who require it.
Another key trend in making data more accessible includes an increasing awareness and adoption of best-in-class tools and technology. The commercial sector has made significant gains in data access across the enterprise because businesses tend to focus on their core capabilities and will utilize commercial-of-the shelf technologies built and supported by industry standards and best practices. It has recognized that data scale, mission support, and regulatory compliance are most effectively obtained from private sector partners — not from homegrown or open-sourced solutions with little operational support or supply chain integrity. As commercial technology becomes more intuitive and user-friendly, the right tools can facilitate access to data at all levels without requiring extensive user training or data infrastructure refactoring.
3. Make Data Understandable
The process of making data understandable is critical to enable enhanced, more accurate, and timely decision-making. Data visualization helps organizations see and understand the value and impact of large amounts of data in clear, cohesive ways — and draw conclusions from that information. However, without proper context, interpretation and analysis of the data could be flawed, resulting in potentially fatal outcomes. Data visualization is the graphical representation of information and data. By using visual elements like charts, graphs, and maps, data visualization tools provide an accessible way to see and understand trends, outliers, and patterns in data.
Traditionally, structured data from a defined set of data sources with predefined schema has been used to present context and support data-centric decision making. Today, organizations are able to dramatically expand their visual understanding of data by combining broad and disparate data streams with on-the-fly schema and data stream processing. Data formats and structures no longer have to be contextually or operationally uniform to provide semantic meaning or standardized visualization. These newer technologies give users access to all data (structured and unstructured) streaming subsets and provide real-time insights into data that can be used to pinpoint emerging trends in the enterprise or battlefield, identify relationships and patterns between data sets, and communicate those insights to others by adapting data visualizations to the specific consumer of the data.

Data is the Critical Link to the Mission
Ultimately, the DoD's objective is to get the Department to the point of making its data visible, accessible, understandable, linked, trustworthy, interoperable, and secure from the warfighter to the mission command center. Successfully meeting this objective will require the DoD to recognize that data is not just an IT asset, but an essential and integral part of the mission itself.

In part 2 of this series, we will look at some of the other goals and objectives that are laid out in the DoD's Data Strategy and examine how they will help bring the power of data-centric situational awareness to the warfighter.
----------------------------------------------------
Thanks!
Jeff Keas