The Present and Future of Security Operations
Supercharge your security operations with Splunk Phantom security automation
Automate repetitive tasks to force multiply your team's efforts and better focus your attention on mission-critical decisions.
Splunk Phantom Features
The Phantom platform combines security infrastructure orchestration, playbook automation and case management capabilities to integrate your team, processes and tools together.
Orchestrate Security Infrastructure Using Phantom Apps
Phantom's flexible app model supports hundreds of tools and thousands of unique APIs, enabling you to connect and coordinate complex workflows across your team and tools. Powerful abstraction allows you to focus on what you want to accomplish, while the platform translates that into tool-specific actions.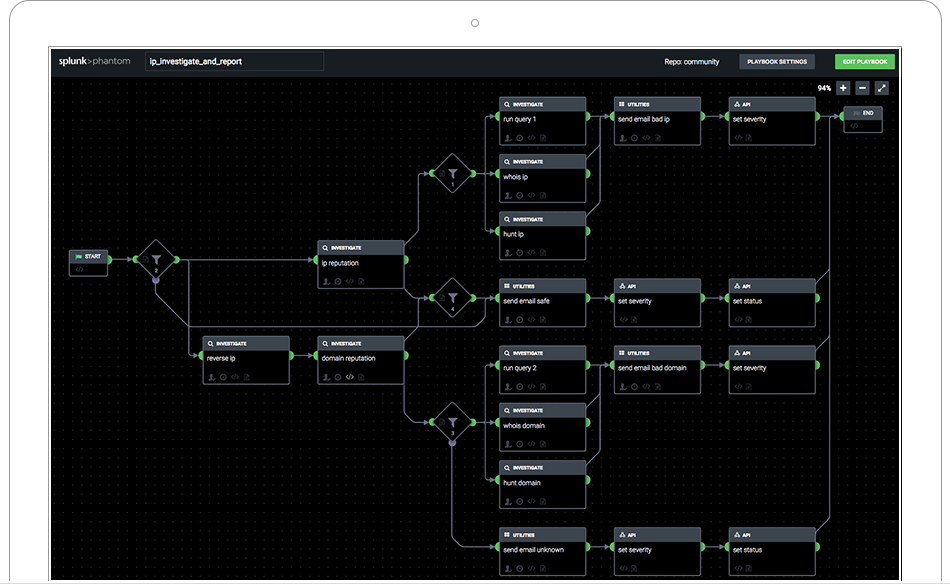 Automate Security Actions using Phantom Playbooks
Phantom enables you to work smarter by executing a series of actions — from detonating files to quarantining devices — across your security infrastructure in seconds, versus hours or more if performed manually. Codify your workflows into automated playbooks using our visual editor (no coding required) or the integrated Python development environment.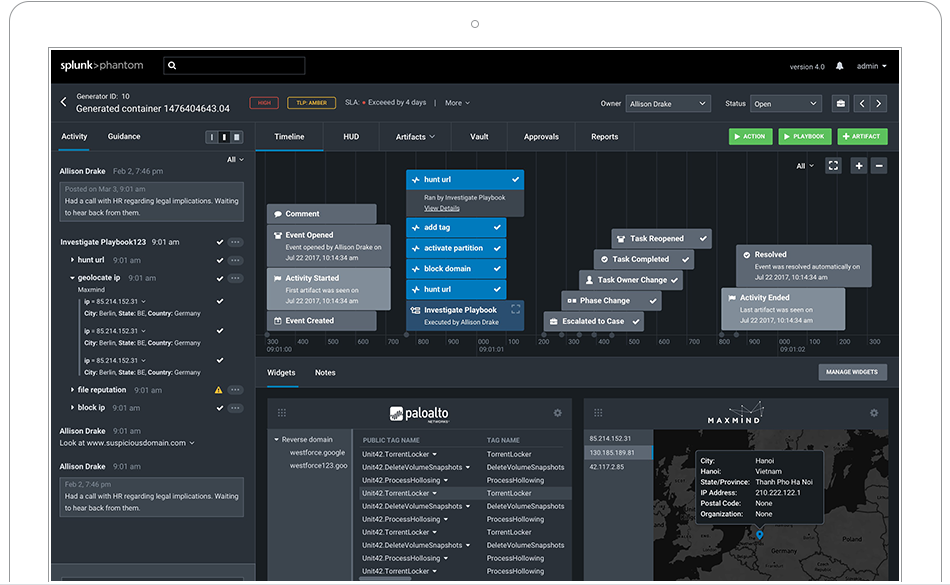 Collaborate and Manage Responses Using Phantom Mission Control
Drive efficient communications across your team with integrated collaboration tools. Use Phantom event and case management to rapidly triage events in an automated, semi-automated, or manual fashion. Confirmed events can be aggregated and escalated to cases within Phantom, which enable effcient tracking and monitoring of case status and progress. Measure and report on all SecOps activity through the platform to provide human oversight and auditing.