Supercharge your security operations with Splunk Phantom security automation
Automate repetitive tasks to force multiply your team's efforts and better focus your attention on mission-critical decisions.
Product Capabilities
The Phantom platform combines security infrastructure orchestration, playbook automation and case management capabilities to integrate your team, processes and tools together.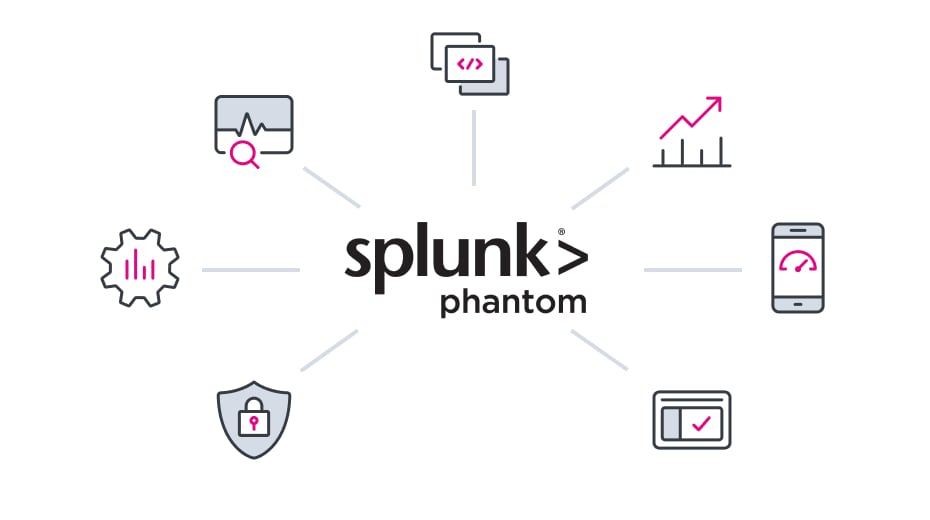 Orchestrate Security Infrastructure Using Phantom Apps
Phantom's flexible app model supports hundreds of tools and thousands of unique APIs, enabling you to connect and coordinate complex workflows across your team and tools. Powerful abstraction allows you to focus on what you want to accomplish, while the platform translates that into tool-specific actions.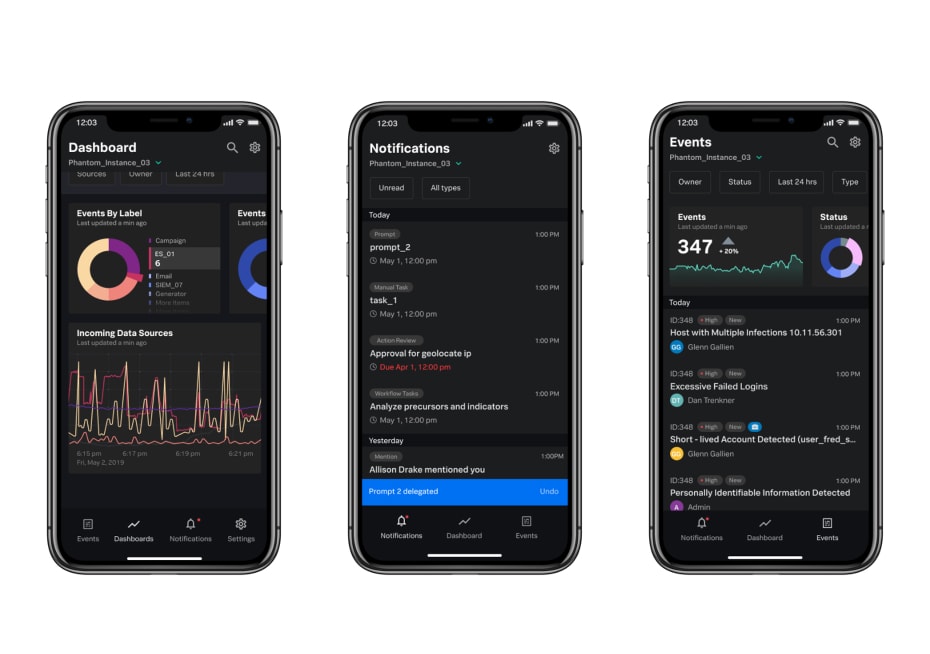 Introducing Phantom on Splunk Mobile
Security orchestration, automation, and response from your mobile device. Work smarter, respond faster, and strengthen your defenses—now from anywhere at anytime.
No need to open your laptop. Orchestrate security operations from the palm of your hand.
Respond faster than ever before, because you're reachable from anywhere.
Run playbooks, triage events, and collaborate with colleagues – all on-the-go.
Automation with Phantom enables us to process malware email alerts in about 40 seconds vs. 30 minutes or more.
Previous
Next