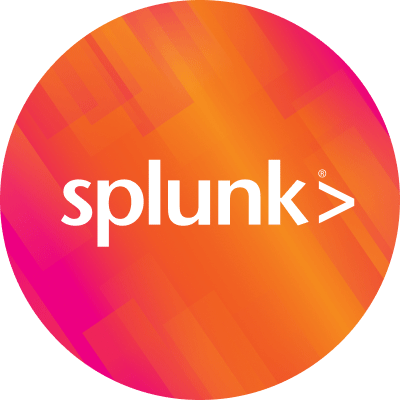 By Splunk March 23, 2021
I
t's getting to be that time. Time for the Red Hat Summit.
And while this year will be a virtual event and we'll miss the hallway conversations, Splunk is thrilled to be taking part in it as a sponsor. After all, "Open source is eating the software world" and there are few better places than this to learn just what the impact of open source software can be and find out details from the experts.
Splunk and Red Hat are partners in helping solve your most difficult issues, like adapting to new ways of delivering production applications and responding to the innate complexity in modern environments. Today, we are driven by users who want fast results and innovations that meet their changing needs. From Splunk with its ability to aggregate, analyze and drive response to all of your data, to Red Hat with its unmatched ability to drive innovations in open source, our focus is on solving your problems.
Splunk is also proud to be a part of your open source journey. From our major commitment to projects like OpenTelemetry, Apache Pulsar, and HyperLedger, we are focused on the driving forces in developing the next steps in a cloud-native journey. From the data center to the cloud, you'll find all these projects and more.
But one of the most consistent concerns in that cloud-native journey is the increasing complexity and, honestly, lack of repeatability in the transactional journey. Fortunately, we have new tools at our disposal via Observability, OpenTelemetry. Powered by open source, OpenTelemetry is eating the observability world.
We're proud of our work with OpenTelemetry, with Splunk being among the most active contributors to the project. We agree with the direction and focus that the project has on aligning the needed classes of data for observability. We like the fact that data ingest becomes open and standard, allowing more focus on the aggregation, analysis and response to the data.
We're also all in on OpenShift, the premiere Red Hat application platform built on Docker and Kubernetes. Monitoring OpenShift means gathering metrics about the health and performance of the underlying Kubernetes environment at each of its layers (at the cluster, node, and pod level), as well as the application containers running on Kubernetes. And since we combine fine-grained resolution and AI-assisted detection and troubleshooting, you'll always know what is happening in your OpenShift environment.



We're interested in hearing your thoughts and ideas. From deciding if that open source project is ready for you to understanding how open source can impact security we want to invite you to share thoughts with us. Come hang out in the community, ask questions, or just share your thoughts and knowledge.
You can find out more about how we work to make your apps and infrastructure easier to monitor and understand. Check out our live Observability demo and even try out our Splunk Observability tools for yourself.
So come drop by Red Hat Summit on April 27-28, 2021 and stop by the virtual Splunk booth. Talk to us about what we are doing in and with open source, and bring your questions (and maybe a few answers, because we have questions too). Until then, check out our work with OpenTelemetry and other projects.
So, with our thanks and a hat tip, we'll see you there.
----------------------------------------------------
Thanks!
Dave McAllister