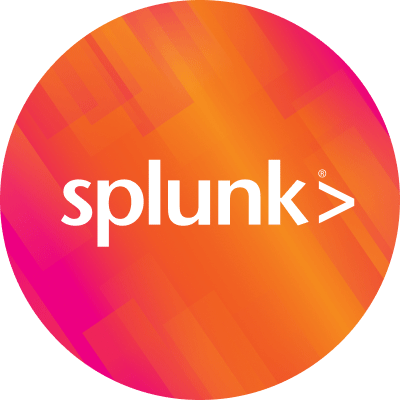 By Splunk February 18, 2016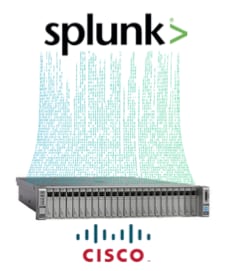 You may be familiar with Splunk's extensive integrations across Cisco's security, data center and networking product families but did you know that many organizations use Splunk to accelerate troubleshooting and get better visiblity into their Cisco collaboration environment?
Within a Cisco Unified Communications environment Splunk's ability to provide real-time visibility, proactive notifications, and automatic remediation of issues faciliates:
Operational break fix & troubleshooting. Splunk can help eliminate finger pointing by helping determine where a call quality problem exists (across network devices, inbound, outbound, etc.).
Call Analytics. Call center and support organizations can track call duration, dropped calls, time in queue, etc.
Business Analytics ­ Improve return on investment with better visibility into licensing usage, desk phones vs soft phones, and more.
Security ­Identify spam/malicious calls and anomalous call volumes plus uncover social engineering risks.
AAA Western and Central New York, for example, uses Splunk software to ensure that roadside assistance calls are promptly connected. To accomplish this AAA WCNY integrated Splunk with its call management system, which includes Cisco UC Call Manager and Cisco Voice Gateways. Network administrators can now monitor the capacity of all PRI voice circuits across multiple locations locations in real-time. When circuit utilization exceeds a given threshold an alert is triggered via Splunk, enabling admins to proactively reroute outbound calls and free up capacity for inbound road service request calls.
AAA WCNY Director of Technology and Splunk Apptitude award winner Frank DArrigo demos using Splunk to manage PRI voice capacity:

Several years ago Splunk developer partner Sideview developed a Splunk for Cisco CDR reporting solution for Cisco Call Manager based on Splunk Enterprise software.
Sideview's solution has been deployed in call centers across the globe and provides improved operational visibility for Cisco voice environments including:
Simple call reporting such as tracking inbound/outbound traffic focused on particular extensions and creating browsable reports for individuals managers or other non-IT contacts.
Complex reporting and voice engineering troubleshooting for areas such as voicemail handling, concurrent UCCX CTI port usage, call quality and gateway utilization reports, concurrency/Busy Hour reports, and other data useful for capacity planning.
This demo provides an overview of Splunk for Cisco CDR, a reporting solution for Cisco Call Manager available from Sideview:

What differentiates Sideview's offering from the static, pre-packaged reports available with traditional CDR reporting tools is Splunk's flexibility and "endless drilldown" capabilities. The Splunk for CDR app reporting user interface is also a powerful tool to investigate and troubleshoot. Users can click on any element in any chart and – without leaving the reporting interface – drill down and see data at the individual call level, adjust time ranges, etc.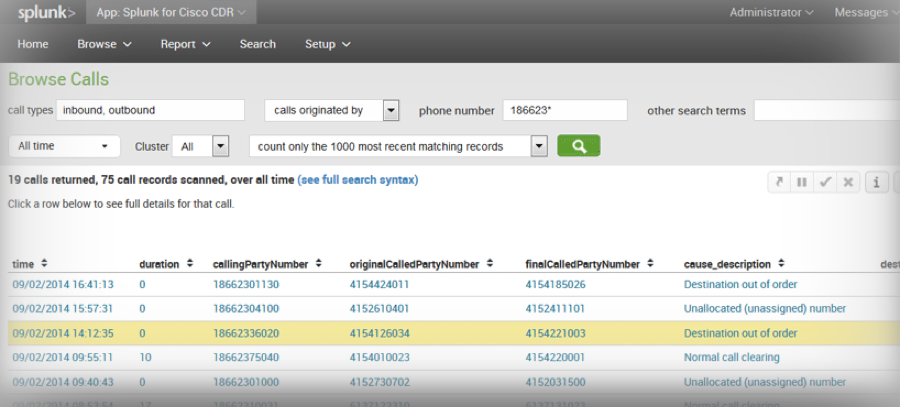 Sideview's Splunk for Cisco CDR solution enables simple browsing through phone records by time and extension plus more complex reports like Call Concurrency and Gateway Utilization.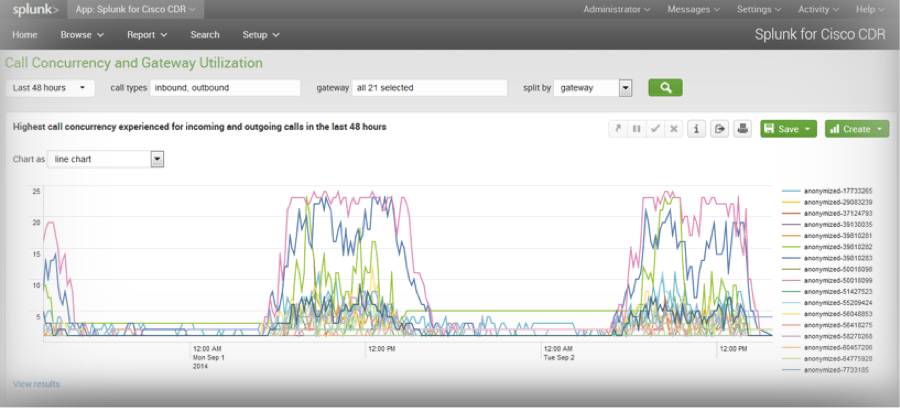 We're always looking for more use cases! Are you using or considering Splunk for your Cisco Unified Communications environment? If so, please tell us about it in the comments.
Friea Berg
Strategic Alliances
Splunk Inc.
----------------------------------------------------
Thanks!
Friea Berg