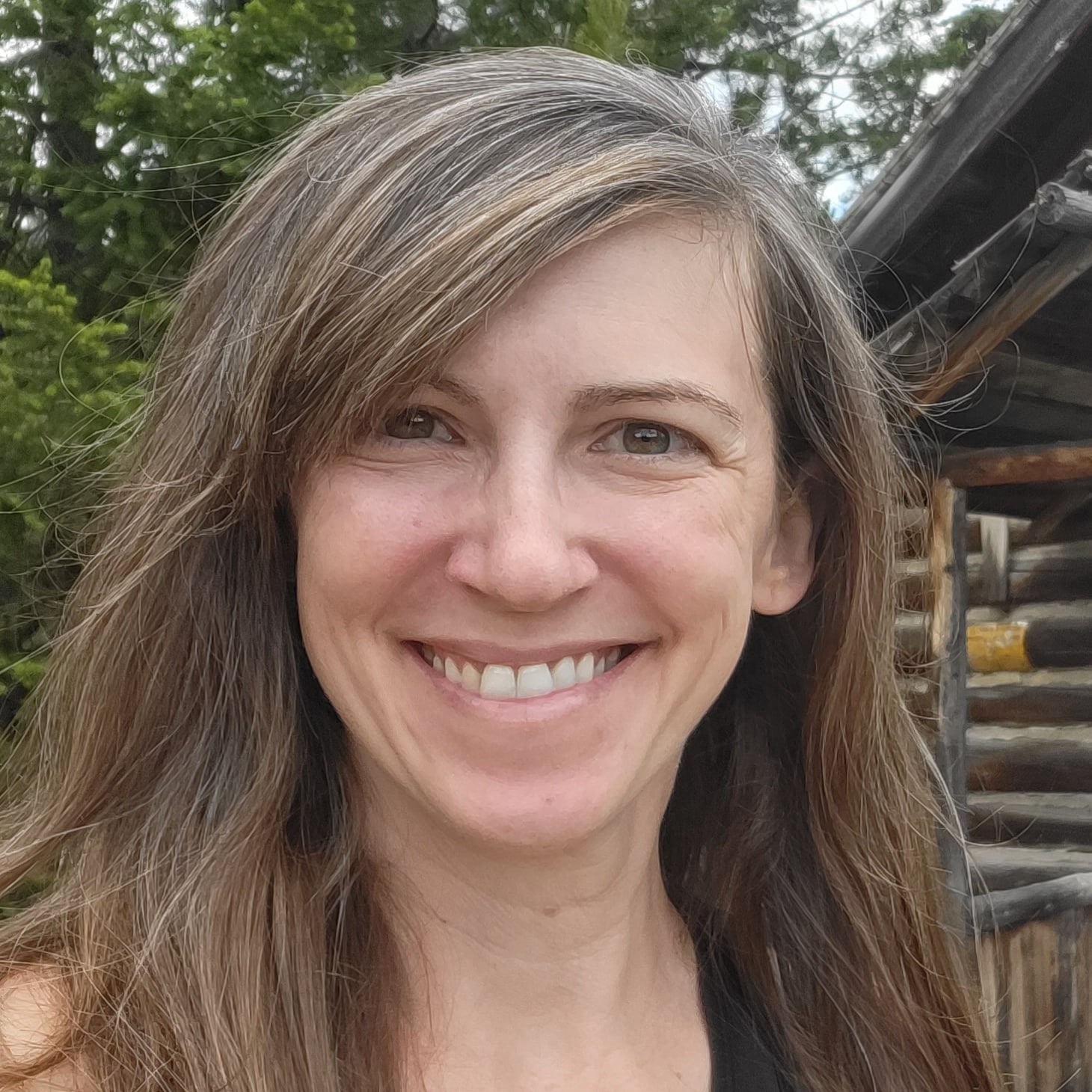 By Jennifer Swallow May 13, 2022
As a Splunk customer, what makes self-help content useful to you? The Splunk Lantern team believes in three core principles. The content must be:
Easy to read
Easy to use
Easy to find

Splunk Lantern content has always been easy to read and use. Our content is written by Splunk experts, templated and edited, and oriented towards real-world goals, so you get the step-by-step guidance you need to plug into your deployment and start revealing valuable insights fast.
However, we found that our customers weren't able to take full advantage of Lantern as a tool for discovering how they could achieve more with Splunk. So we set about to improve the "easy-to-find" standard. Read on for some exciting updates that help us better serve customers like you by connecting you to great content on Lantern and other Splunk knowledge sites.
Stop By to See What's New
The Splunk Lantern home page now promotes high-value, featured articles at the top, and a running list of newly published articles at the bottom. Be sure to bookmark our site and stop in daily to find new ways of turning your data into doing.


Select the Business Outcome You Want to Achieve
Security and observability use cases in Splunk Lantern can be accessed right from the home page. The use case categories in Lantern are the same as those you'll find in other Customer Success resources and tools, such as our prescriptive value paths and on-demand services. So however you are accessing help, you can find exactly what you need.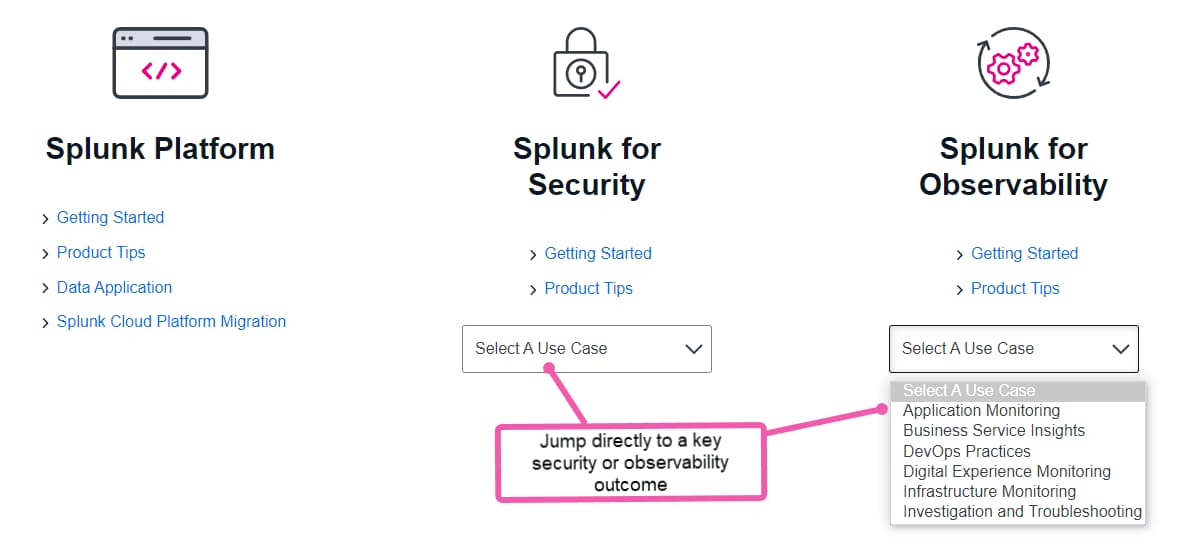 Get a High-Level View of all the Content Available
Scan dozens of available use cases from a single page, or use the left navigation to scroll through additional business outcomes without leaving your current page.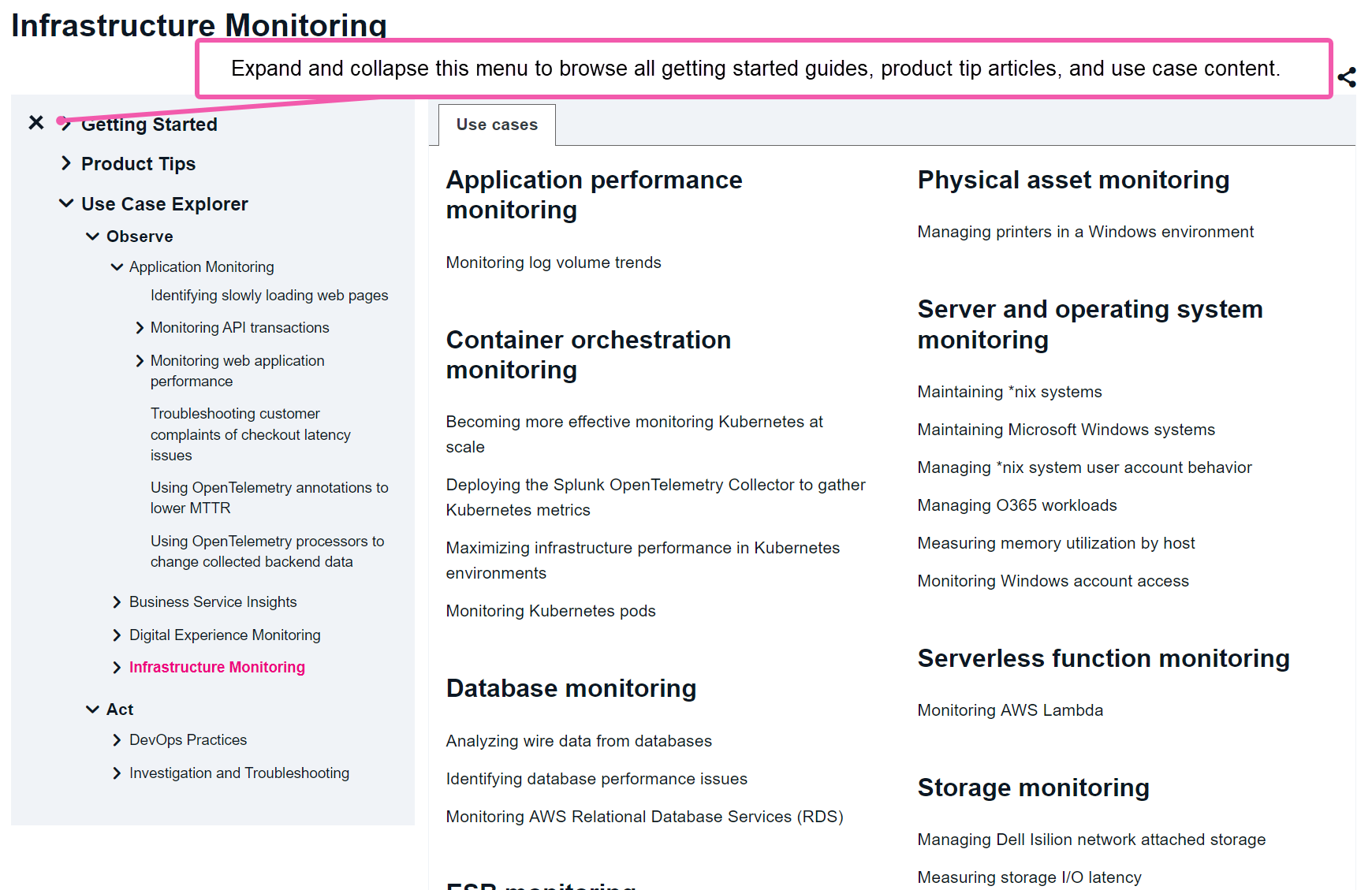 Dig Into Related Resources
Splunk Lantern articles are full of links to help you find additional information and help. If the article you clicked on doesn't give you exactly what you were looking for, chances are you can still find it by clicking the product links below each title and the resource links at the bottom of each page.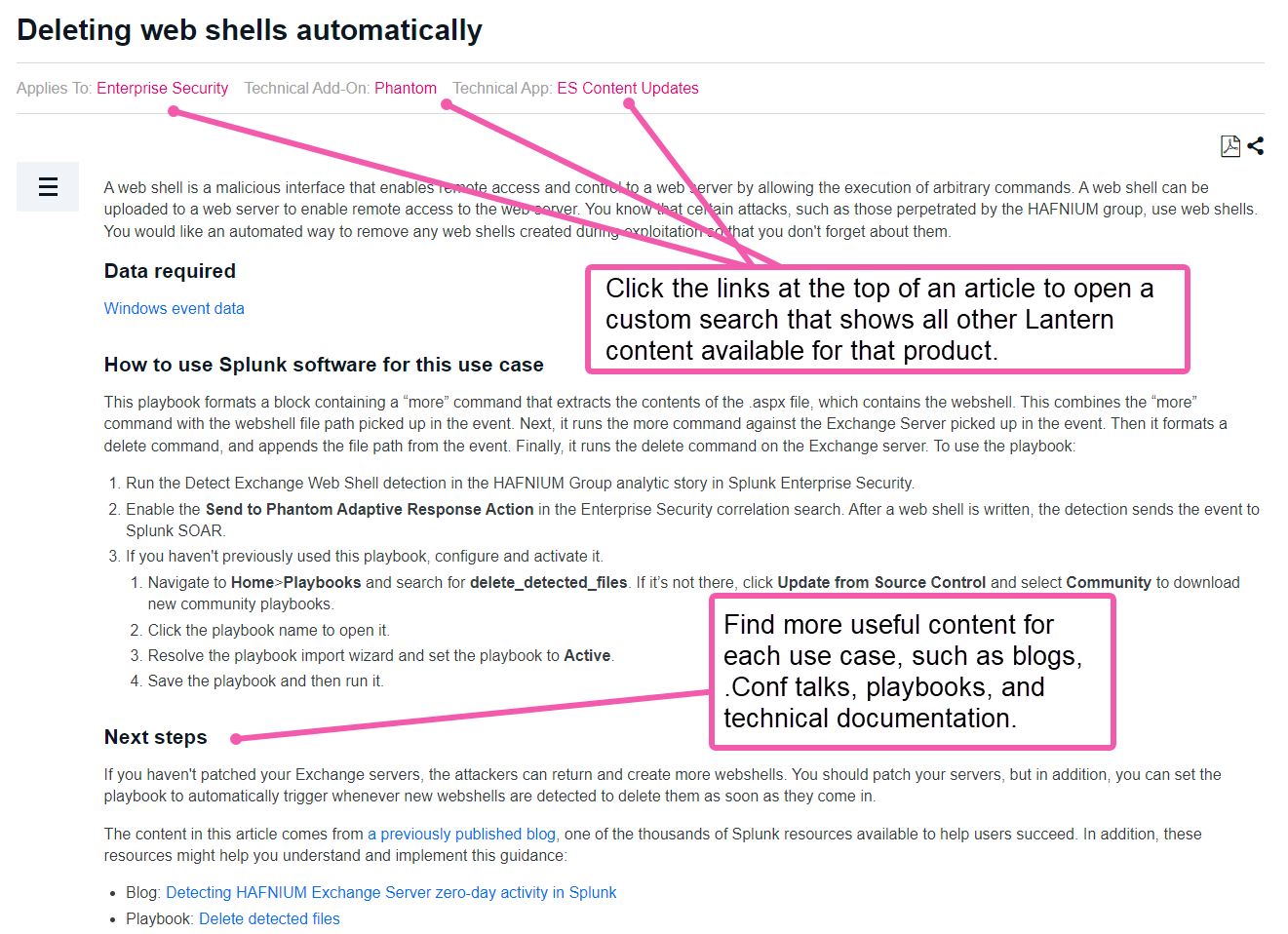 Search By the Data You Ingest
If you aren't sure what your use cases are, or if you want to discover new ones, the Data Application articles connect you to use cases that can be deployed with some of the most common data types and sources in use today. They also help you find what you need to get the data into your Splunk deployment by linking you to the official Splunk docs and useful add-ons in Splunkbase.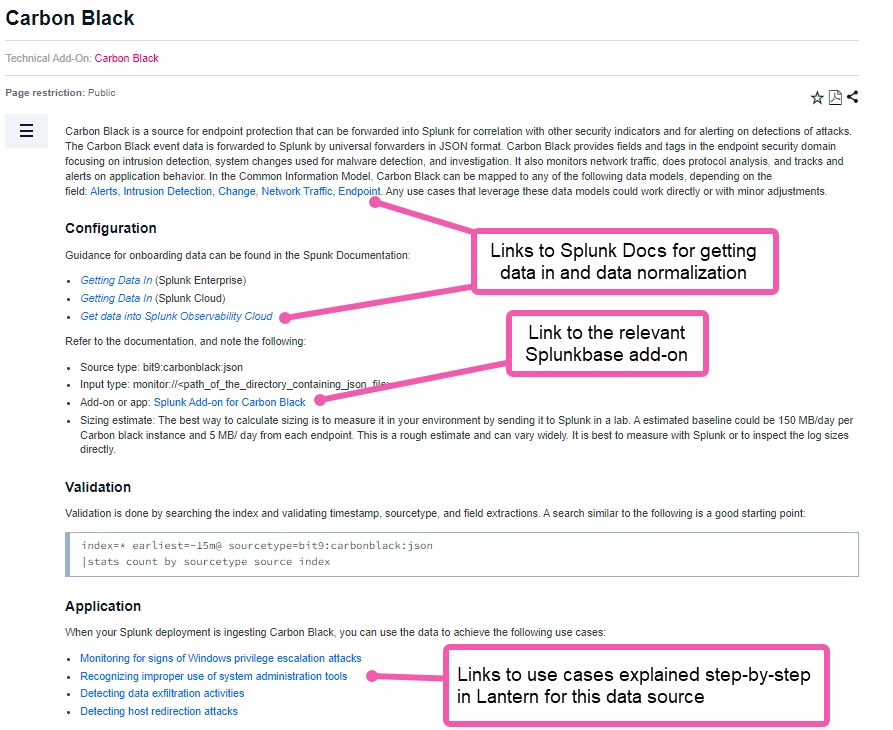 Find More Help Content
Even if you're already an avid Splunk Lantern user, we suggest checking out our new About us page to see where we fit into the Splunk knowledge landscape and what other resources are available to you. Our Getting Started guided learning paths also help you find more ways to get help, such as through Tech Talks, the Search Tutorial, Splunk Answers, and more.

Tell Us What You Think!
Like the new design? See any areas we could improve even more? We'd love to hear from you! Complete our short survey to share your thoughts and contribute to the next iteration of Lantern improvements.
You can also leave us feedback directly in Splunk Lantern by logging in with your Splunk account and scrolling to the feedback box at the bottom of every article.