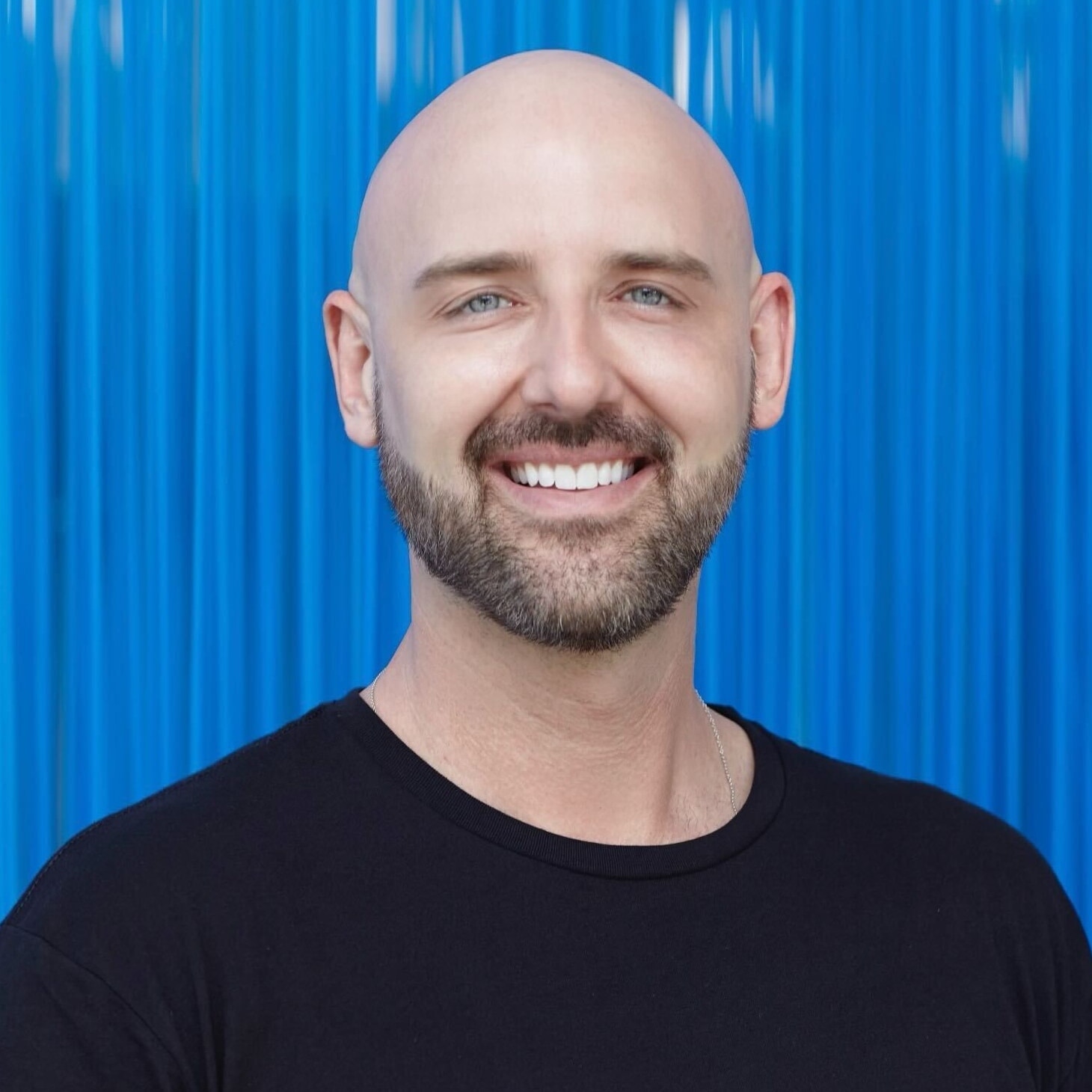 By Derek Dykens August 03, 2023
Customers, partners and Splunkers made their way back to Las Vegas for another year of new Splunk t-shirt announcements and to snag the much anticipated .conf23 hoodie. The team was excited to bring The Splunk T_Shirt Co. to life once again at Splunk's .conf23. And, it quickly became clear that The Splunk T_Shirt Co. was going to be a popular destination at the conference when attendees were lined up well before the store officially opened to grab the latest Splunk swag.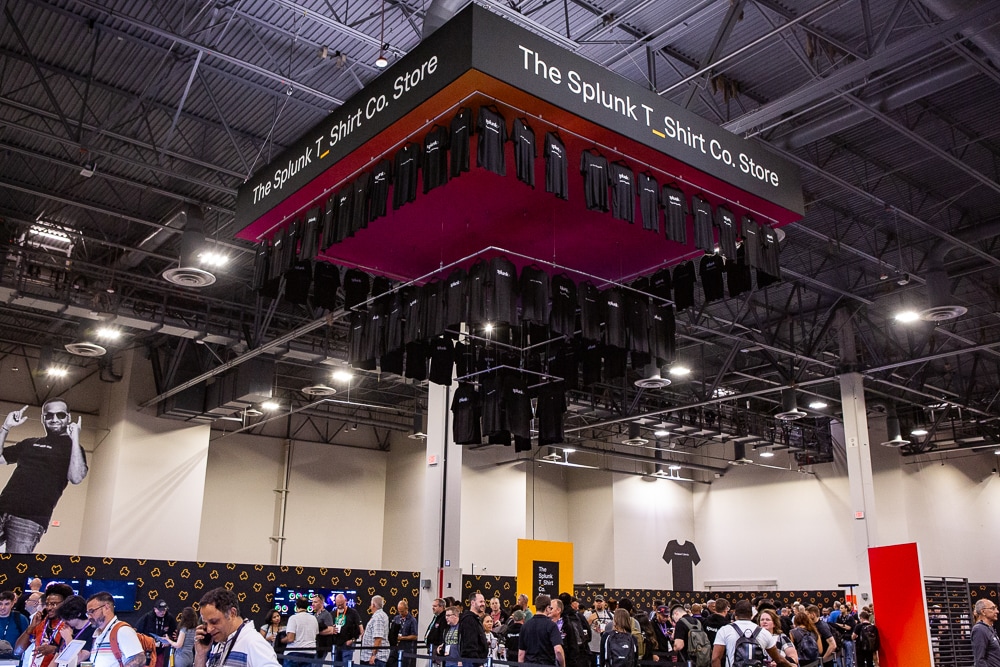 Many of the attendees believe that the source=*Pavilion is where the magic happens — product demos, partner networking, innovations labs and more. But for some, the most magical place at .conf is browsing the latest Splunk merchandise and doing a little shopping. Backpacks, drinkware, stickers, exclusive .conf23 merch…and of course a wide variety of Splunk t-shirts were flying off the shelves. And, just a few steps away from the store is the world famous 'materials pick-up' where .conf23 hoodies were being claimed at record pace. This year, we found creative ways to showcase real-time dashboards surrounding the hoodie pickup up moment that so many attendees have come to love.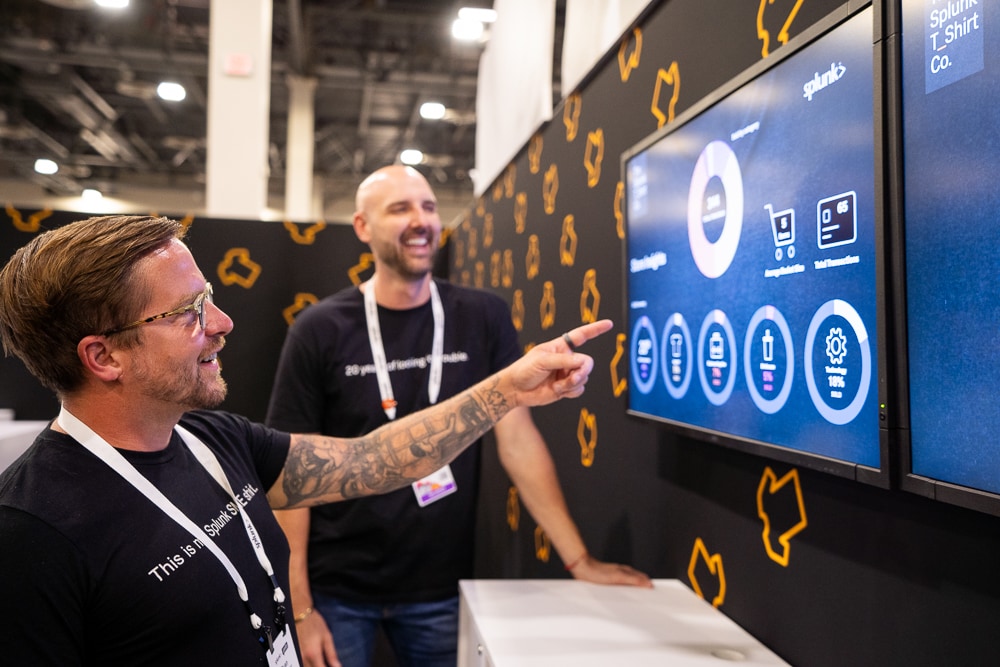 Ryan O'Connor and Derek Dykens share how The Splunk T_Shirt Co. insights are brought to life at .conf23 in Las Vegas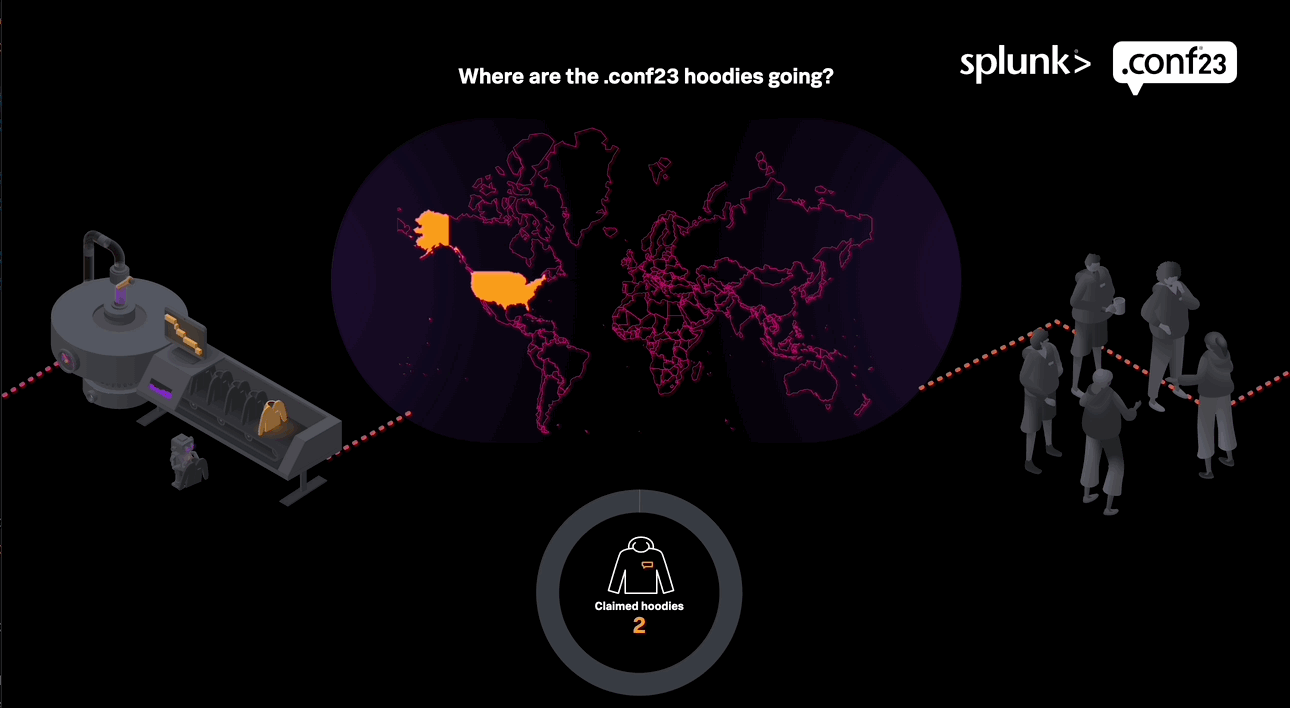 Registration data was displayed in real-time as attendees claimed their .conf23 hoodie with a map showing which countries attendees were from as that pick-up their materials
Splunkers know that taking an innovative approach is not optional, but a necessity. The Splunk store has evolved over the years from what once was table with a few items to a playground of data sources with a wide variety of merchandise and dashboards. Year after year we've also had a number of exciting product announcements — one of those being the addition of Splunk Dashboard Studio which arms our community with a flexible framework and wizardry visualizations. And, what better way to showcase our Splunk platform than to put data into action by highlighting our retail industry use cases. Attendees couldn't get enough of the KPIs (Key Performance Indicators) focused on store insights, fun t-shirt data points and operational metrics — all from a broad range of data sources which included inventory, point of sale transactions, payments and more. We aimed to bring all of this together through an army of dashboards that can keep a pulse on the business while focusing on the IT service and security metrics.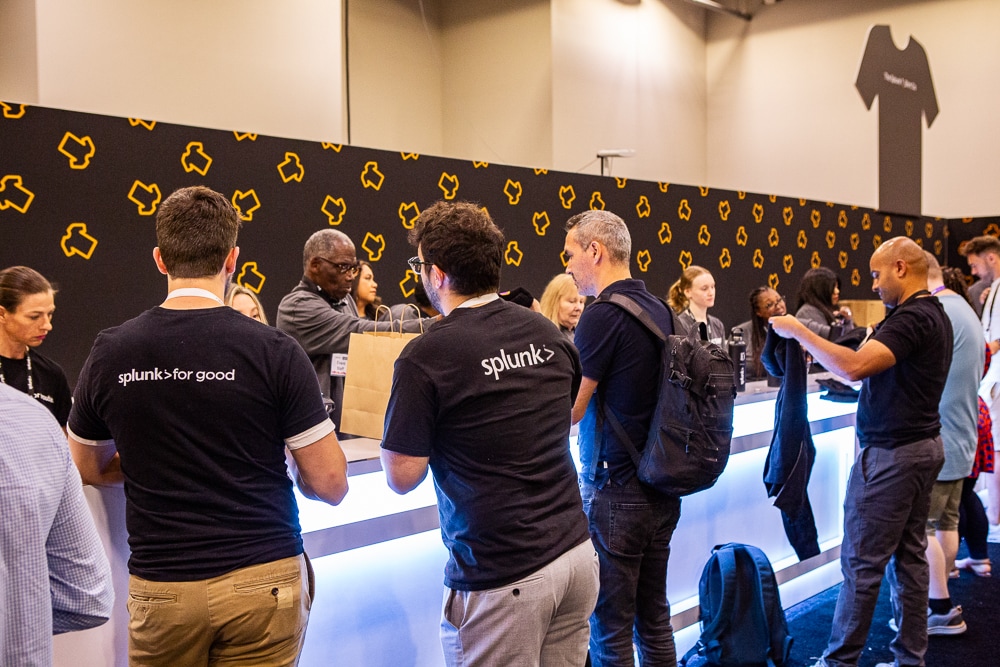 Splunk swag was on display and available for purchase throughout .conf23
In the dynamic and face-paced world of retail, being resilient and secure are essential. Retailers are putting data at the center of their decisions to take on their biggest challenges, defend against threats and unlock new opportunities in the business — all with a data strategy built on determination, flexibility, and adaptability. Resilient retailers recognize the importance of robust cybersecurity measures to safeguard data, protect transactions and prevent potential disruptions to their systems. The Splunk T_Shirt Co. was no different as we acted confidently on every insight with a real-time contextual view across security and observability.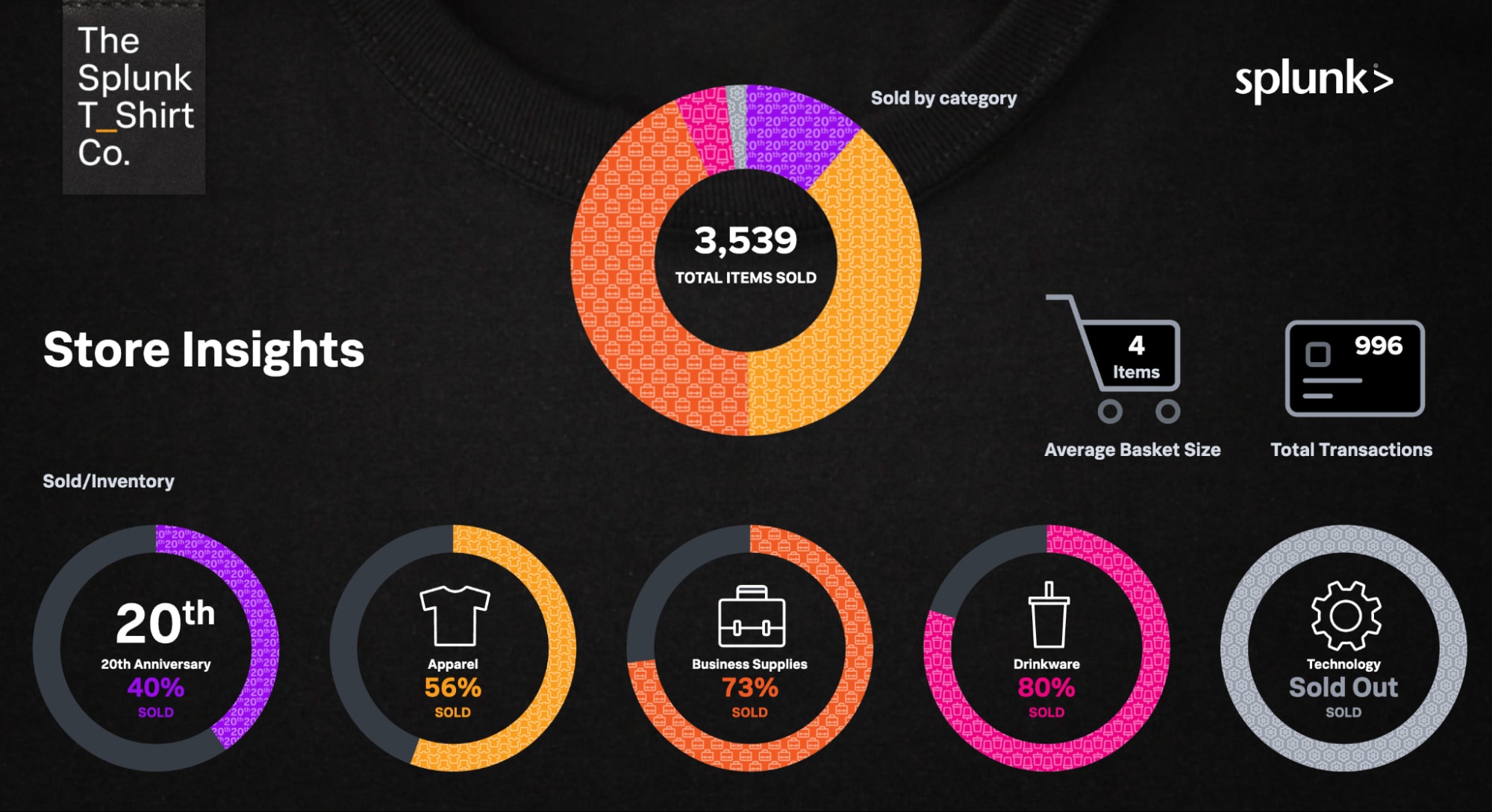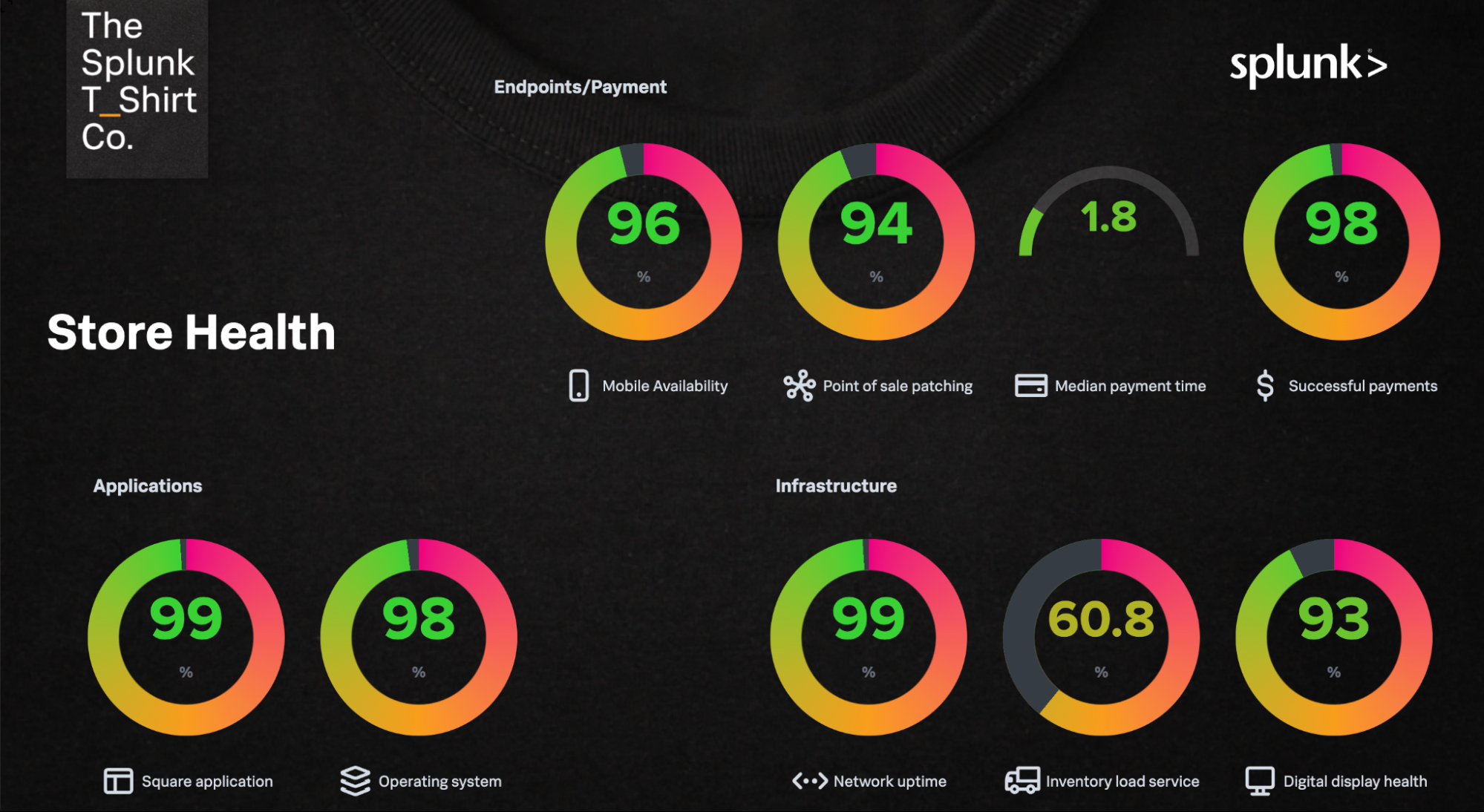 So, the next time you find yourself at .conf making 'shirt' happen or venturing into the land of Splunk, prepare to be dazzled by data in action being combined with the imagination! At Splunk, we don't just see data; we aim to create memorable experiences that leave attendees enchanted and ready to embrace the wonders of the digital age with the best Unified Security and Observability Platform in the industry. Reach out to retail@splunk.com or visit splunk.com to learn more about our retail use cases and why retailers around the world rely on Splunk to drive innovation, transform security operations and deliver the best customer experience possible every time.