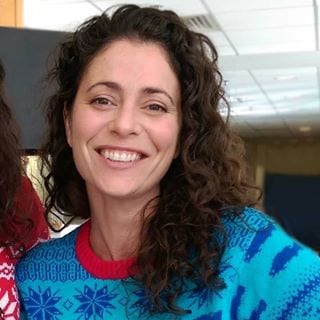 By Annette Sheppard July 19, 2023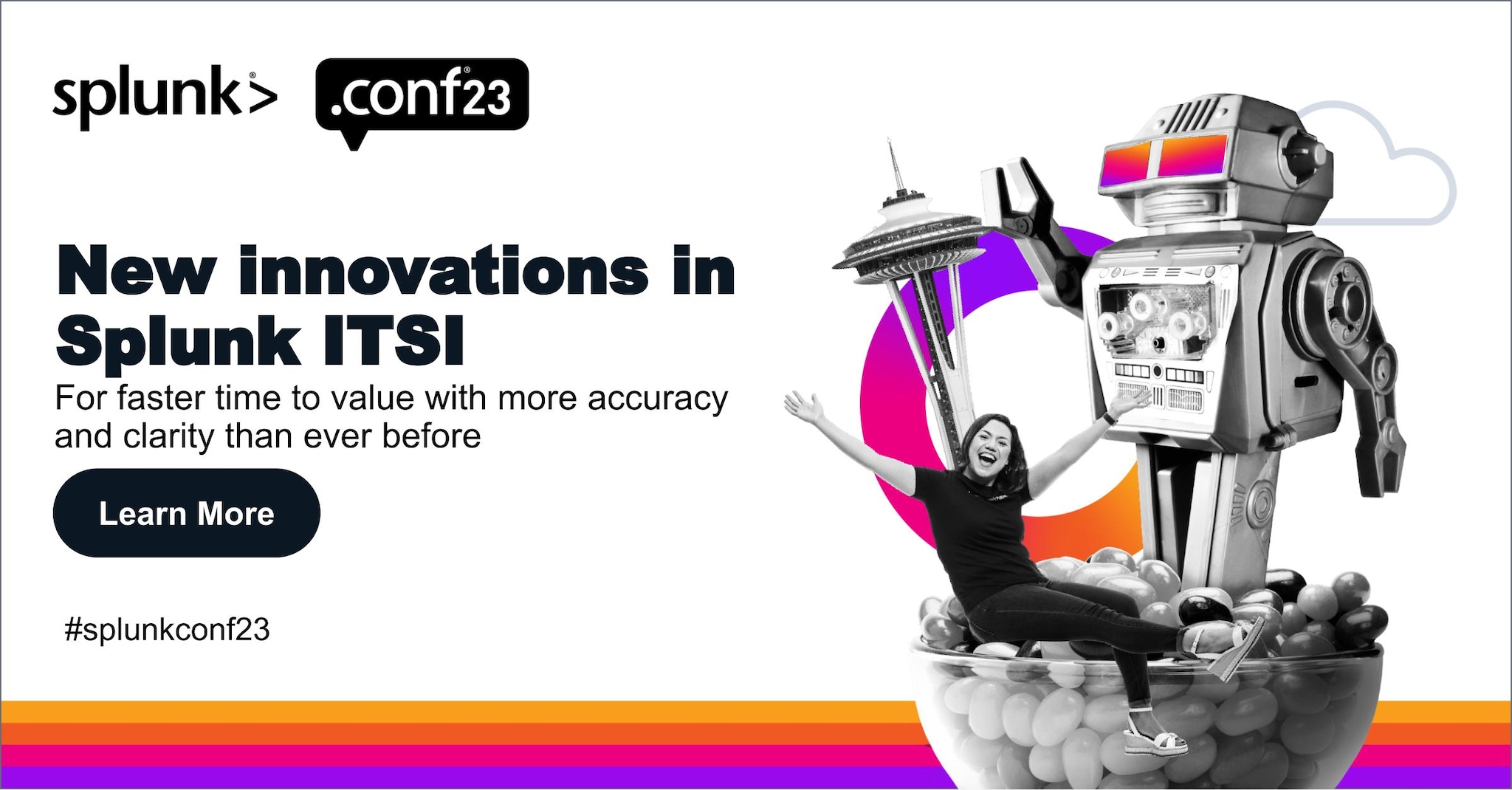 We're all juggling more complexity than ever before. Chances are you're being pulled in multiple directions, working across teams and dealing with more tools than you'd like to. We know you want to keep everything running smoothly and don't want to focus your time on setting things up, especially when you're probably dealing with other fires.
At .conf23, we are excited to announce innovations in Splunk IT Service Intelligence (ITSI) that will help make your life easier, helping you see faster time to value with more accuracy and clarity than ever before.
Faster Time To Value
Service Sandbox (Preview) - Even faster service decomposition. Drag and dropping services directly in the UI drives faster time to value and the sandbox environment allows IT admins map services prior to publishing to production. Preview starts at .conf23 and will be open for 30 days, sign up here.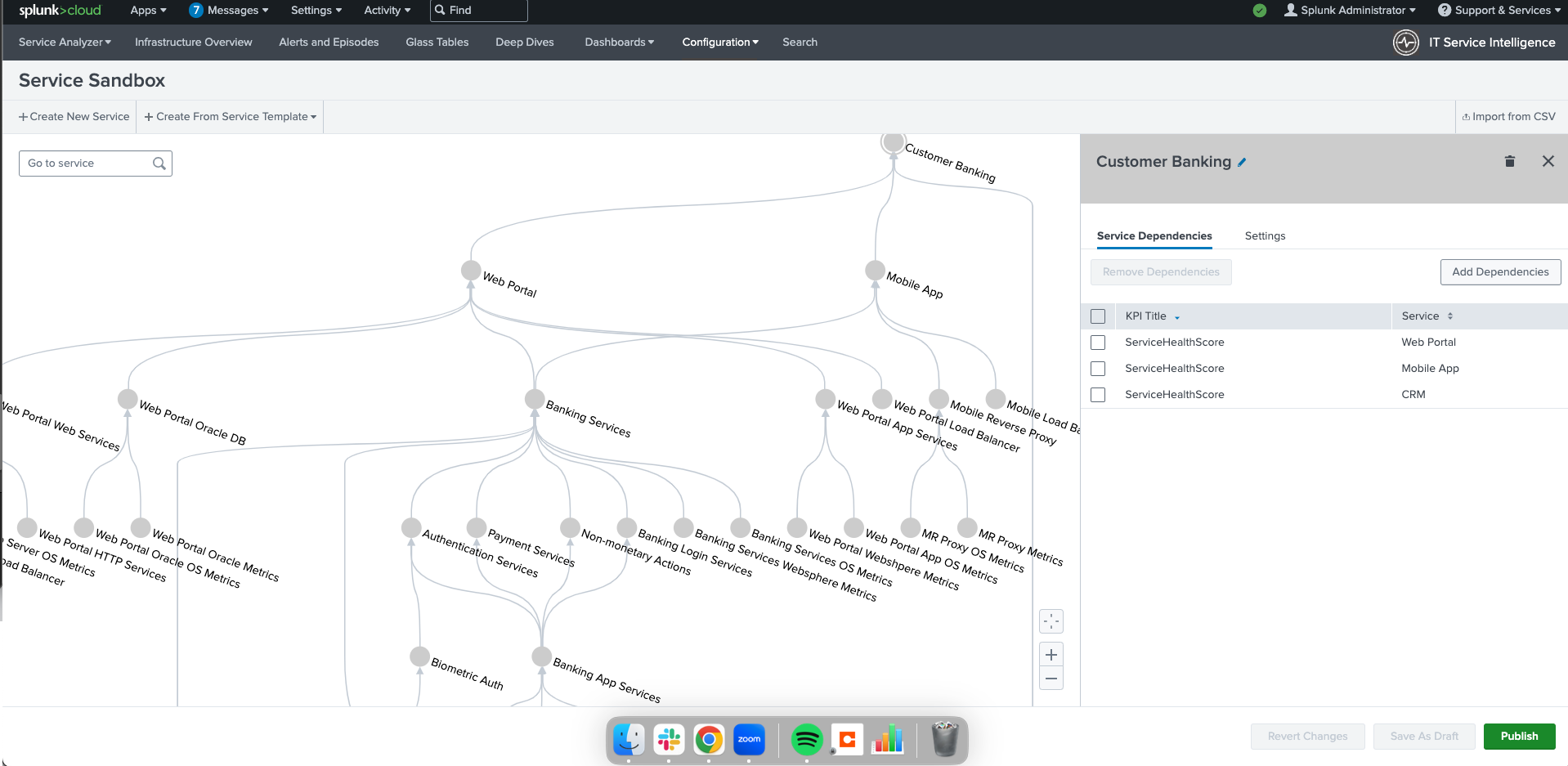 ML-Assisted Thresholding (Preview) - Using state-of-the-art machine learning and historical data, ML-Assisted Thresholding in Splunk ITSI makes it easier than ever to create accurate dynamic thresholds with just one click, minimizing false positives, without needing to be a data scientist. Quickly and easily ensure accurate alerting on KPI health and the health of the technology environment. Sign up for the preview here.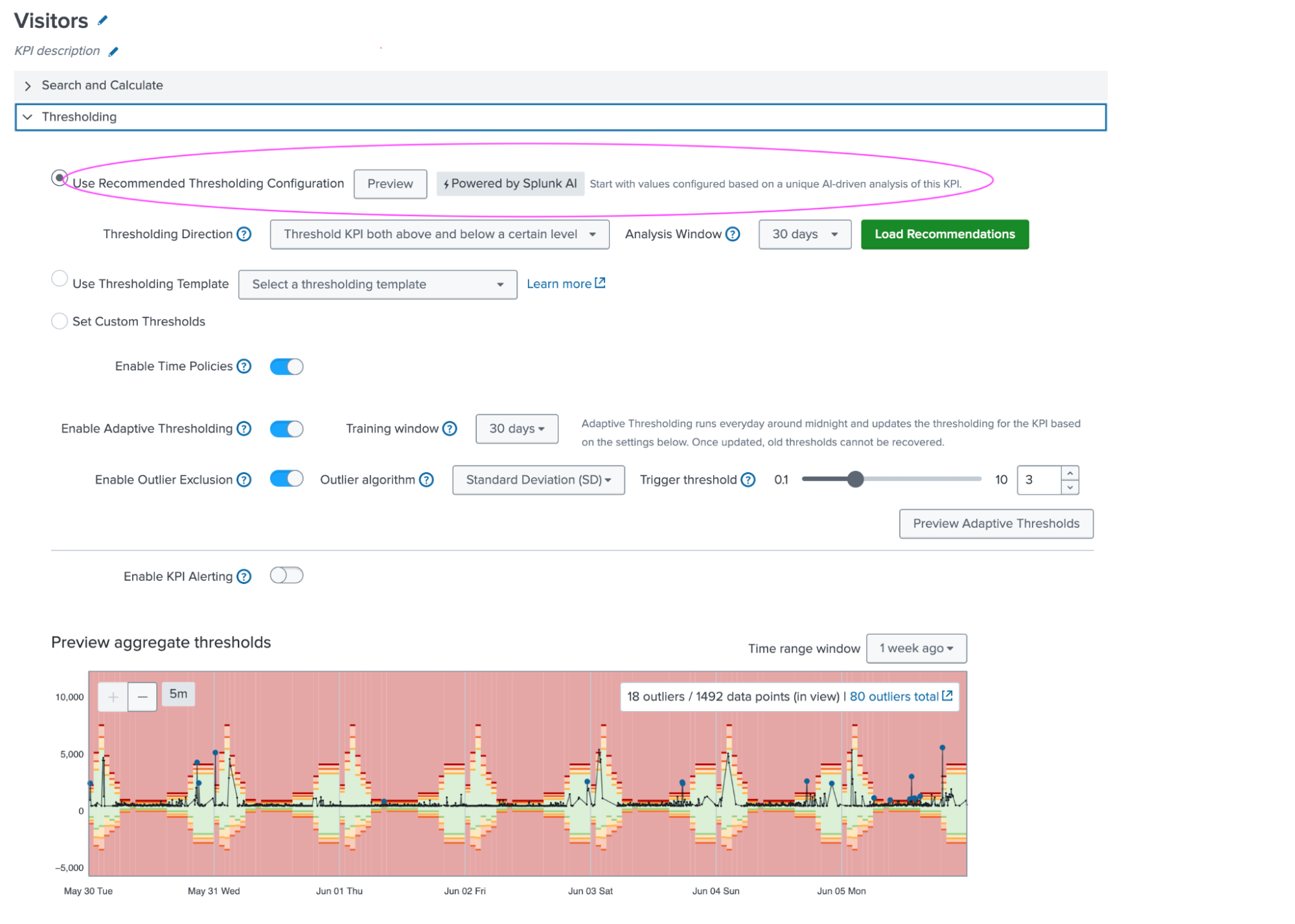 More Accuracy
Outlier Exclusion for Adaptive Thresholding - Until today, Adaptive Thresholding updated daily threshold values based on all historical KPI data including known outliers (e.g. spikes caused by outages, network disruptions, etc.). You now have the ability to exclude these outliers when using Adaptive Thresholding for even more accurate thresholds and alerting.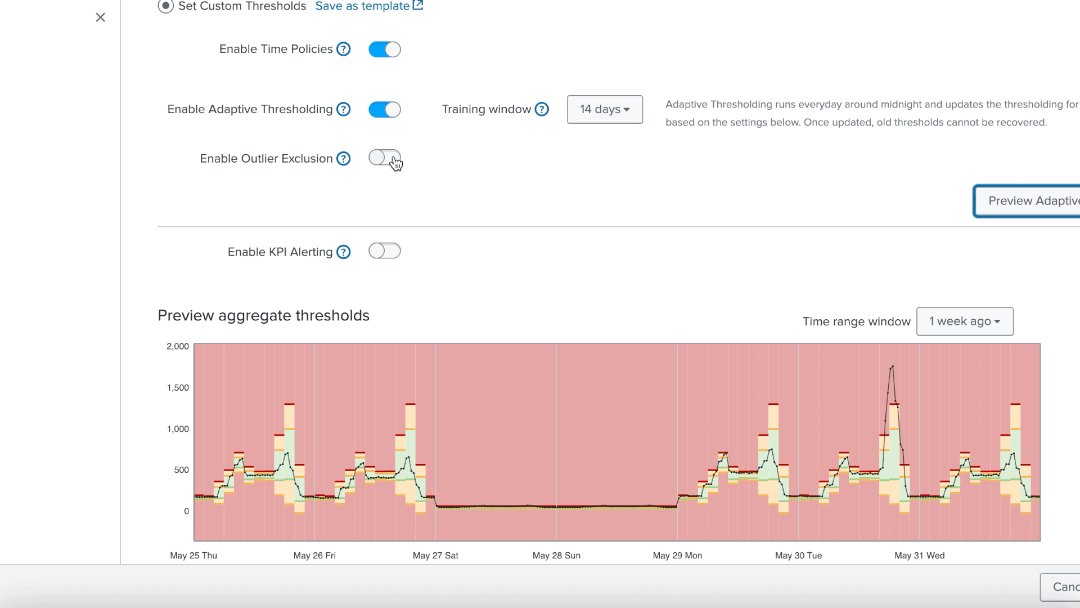 More Clarity
Entity Status RCA and Remediation - You can now better understand why your entity status is marked as "unstable", which could previously cause confusion. This new wizard flow helps you identify and remediate the issue to gain a more accurate view of your entity health.
Improved Sparkline Visualization - When digging into KPI or entity's performance, improved sparkline visualizations are now more accurate, with no more sawtooth patterns, even when zooming in to narrower time windows.
Additional Functionality
Support for Simple XML-based Episode Review Dashboards - You can now create XML-based custom dashboards during NEAP definition to reflect in Episode Review, in addition to the existing custom dashboard support for JSON.
With the release of 4.17 in Splunk IT Service Intelligence, we're driving towards the goal of getting you faster time to value, more accuracy and clarity so you can keep your services healthy and have a bit less complexity in your life.
Curious to try Service Sandbox and ML-Assisted Thresholding? Sign up for the previews: Service Sandbox and ML-Assisted Thresholding.
Want to learn more about the exciting announcements at .conf23? Check them out here.
---
Follow all the conversations coming out of #splunkconf23!