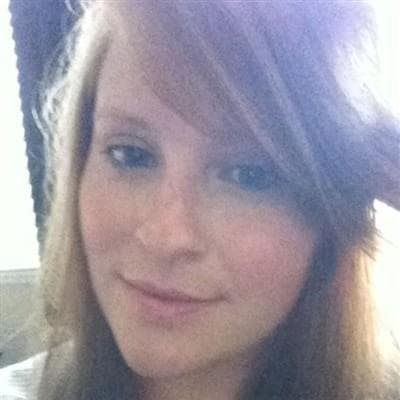 By Courtney Gannon July 06, 2023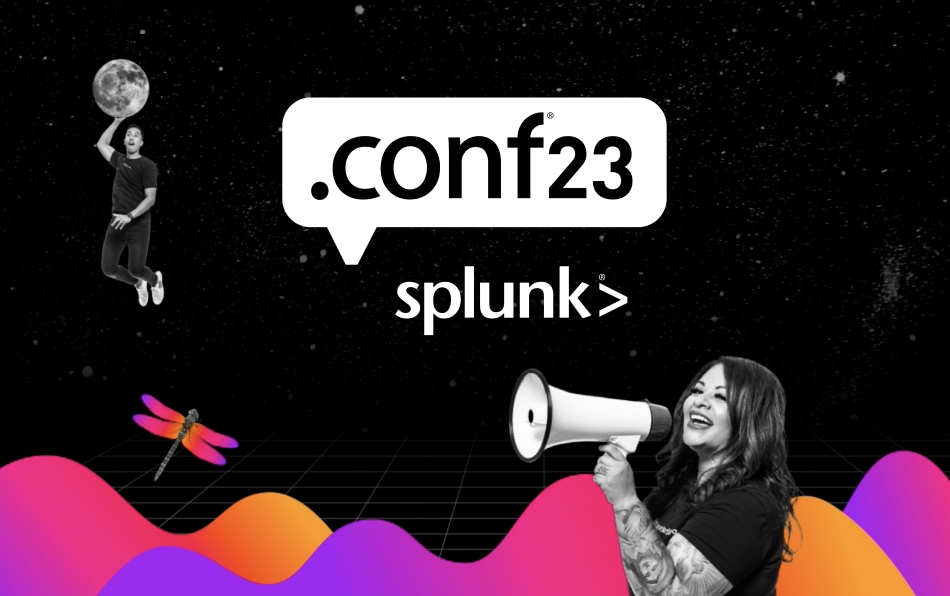 If you're familiar with Splunk, then you've heard us talk a lot about our unified Observability and Security Platform. Yet some customers still have some pain points when deploying multiple products from the Splunk Portfolio. We have heard you! And I'm excited to let you know that the Observability, Platform, and Security teams have come together to deliver breakout sessions and hands-on workshops to help you more easily achieve the visibility you need across products to adapt quickly and safely to stay secure, compliant, and reliable.
This is not a .conf to miss! If you're a customer interested in Observability or looking for ways to easily expand your practice beyond logging, we have a ton of great sessions for you.
Save these must-see sessions at .conf23 to your personal agenda now.
Join us for a panel discussion where Splunk customers describe their observability journeys, including: how and why to go beyond Splunk® Cloud Platform to Splunk® Observability Cloud, why Observability matters, and what additional benefits your business can get from adopting an observability practice. This session features customer speakers from Atlassian, GE Digital, and Scripps Health.
Are you interested in Observability? Would you like to get extra monitoring data without code changes in a few quick steps? Splunk Enterprise and Cloud provide best-in-class system monitoring through processing logs. Enhanced with a simple Technical Add-On (TA) for Observability, you can utilize metrics and traces to understand service interactions better, respond, and troubleshoot production issues. Learn about the Observability TA and how to deploy at scale using Splunk® Deployment Server today!
Tired of managing multiple agents to collect your logs, metrics, and traces for multiple destinations? Say hello to the Splunk® OpenTelemetry Collector! With its open standard design, you can easily send your data anywhere while ensuring quality and reducing volume with pre-processing. This presentation will explore the benefits of collecting logs with the Splunk® OTel Collector. Join us for an exciting look at how it works in Kubernetes with the Splunk OpenTelemetry Collector Helm chart.
To deliver reliable premium experiences to customers, BMW drives from classic monitoring into the observability space. See how BMW manages to get an innovative end-to-end view of its operations. Jan takes you on the challenging journey of implementing End-to-End Processes and Business Monitoring in a Large scale global environment. You will encounter the pitfalls of hybrid environments and how to introduce predictive/ML use cases from a technical and change management perspective.
Splunk® SOAR has its roots as a security automation tool, with robust integrations for Splunk® Enterprise Security. But did you know you can also use it to automate your IT operations? This talk will demonstrate how to integrate Splunk SOAR with tools like Splunk® Observability Cloud and Splunk® IT Service Intelligence. As a case study, Splunk Site reliability engineers (SREs) will explain how they use these tools to automate maintenance of the Splunk® Enterprise Cloud fleet, reducing toil and delivering a better experience to customers.
SA Health (South Australia) is at the forefront of Splunk implementation in a healthcare setting. This session will cover the rapid implementation ROI gained using agile methodology. Covering monitoring levels, integrating core and Splunk® IT Service Intelligence (ITSI) for investigations and consumer-driven user interface/user experience (UI/UX) for over 2000 stakeholders. We'll share the steps to map out a complex healthcare environment with legacy systems, providing a real-time and proactive view for executives, showing this as a way forward to improve healthcare outcomes.
Did you know that as Splunk® Cloud Platform customers, you can now use your cloud identity to log in Splunk® Observability Cloud? Join our Observability Product Managers and discover how easy it is to set up and manage users of Splunk Cloud Platform and Splunk Observability Cloud, including role-based access controls, without any administrative overhead.
Adopting OpenTelemetry within your organization can bring issues such as dealing with metric naming changes, rollout, and where to start. In this workshop, we will focus on using the Splunk® OpenTelemetry collector, starting with the fundamentals of configuring the receivers, processors, and exporters ready to use with the Splunk® Cloud Platform. The journey will take attendees from novices to being able to start adding custom components to help solve the business observability needs for their distributed platform.
Tired of too many tools? Need a way to easily gather all your data and take action centrally? Join this workshop presented by the integration experts of Splunk and find out how to optimize your Splunk data across ITOps and engineering use cases. From onboarding to logging and troubleshooting, our product managers will walk you through every step so you know how to get more out of the data you already pay for in one centralized solution.
Enhance your security approach using Splunk® Observability Cloud along with Splunk® Enterprise Security to secure your code and enhance your security and alert quality. This session explores how one can extract value from the digital exhaust that Splunk Observability Cloud provides to enhance your security posture and, more specifically, the quality and thoroughness of your incident response.
SOC 2 is considered the Gold Standard as a baseline for SOC compliance adherence across organizational audit responses. The Splunk platform is a lynchpin in meeting these requirements by building a baseline for our 100+ AWS accounts. We demonstrate ways to standardize logging to Splunk software by building a guardrails template applied to all accounts, automation that develops into a continuous integration and continuous delivery (CI/CD) process, and dashboards used for validation.
Nothing is more frustrating than not having the right data or context when trying to fix a problem in your environment. In this session, learn how to use Splunk Cloud Platform with Splunk Observability Cloud to get the visibility and content you need for better detection and insights. With a unified Splunk platform, you can quickly find and fix the problem faster than ever before.
Managing a large service deployment requires the developers and ops personnel working on it to have excellent observability of the system. Even with Kubernetes autoscaling capabilities, managing the scale of a cluster can prove to be a difficult balance between cost efficiency and potential resource exhaustion. Let's go deeper into how to use Splunk OpenTelemetry Collector and Splunk® Cloud Platform on top of the GKE Autopilot cluster!
Reduce cost and drive revenue by consolidating all SAP observability, security, compliance, integrations, and business operations monitoring into a single platform. With 13 SAP certifications and over 1,600 out-of-the-box use cases, gain full coverage with PowerConnect on the Splunk platform, Splunk® IT Service Intelligence and Splunk® Enterprise Security for all SAP® S/4HANA, NetWeaver advanced business application programming (ABAP), Java, Cloud and Software-as-a-Service (SaaS) solutions like SAP® Ariba®, SuccessFactors®, Cloud Platform Integration (CPI), Business Technology Platform (BTP) and more.
For more information about .conf, you can visit conf.splunk.com. There you can find all the event details, check out the session catalog and learning paths, and view all the fun activities we have planned through out the week.

---
Follow all the conversations coming out of #splunkconf23!
---
*These are Interactive Workshop Sessions. Please bring your own laptop to dive into product use cases, walk through real scenarios and demo as you go. Attendance is capped based on content, and sessions will not be recorded.