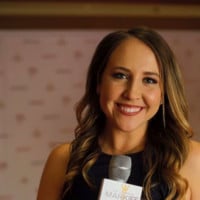 By Kaela Sullivan June 08, 2022
Now this looks like a job for me, so everybody just follow me…as I announce the 2022 Splunkie Award winners!
Okay, I may not be a great rap artist, but I am humming quite the tune as we head into .conf22. Why? Because we get to celebrate our exceptional customers who have been industry leaders in using data to power operational excellence and business innovation.
In addition to serious bragging rights, and starring in an exclusive award ceremony with Shelly Kornbloom and other Splunk executives streamed live on our Splunk Twitch channel, each Splunkie award winner will receive a custom trophy, free .conf22 passes AND early access to their .conf22 hoodies. Not to mention, VIP treatment at the event.
This year's winners are…
Community Award: Tony Reinke, Children's Hospital of Omaha
Innovation Award: Louise Schilds, Customer Owned Banking Association
Developer Award: Alex Kew, Lululemon
Ecosystem Award: Chris Lee, Discovered Intelligence
Data Hero Award: Guus Groeneweg, Heineken
Explorer Award: Chuck Rees
A huge thank you and congratulations to all of the 2022 Splunkie Award winners. We are inspired by the ways you continuously innovate and use your data to solve mission critical problems and uncover breakthrough opportunities.
The Splunkie Awards will open for nominations again in 2023 on our Splunk Blogs and .conf websites. In the meantime, do you have an amazing Splunk story and want to spread the news? Send it our way anytime at customermarketing@splunk.com.
Cheers & Happy Splunking!
---
Follow all the conversations coming out of #splunkconf22!