Data Stream Processor
Collect, process and distribute data to Splunk and other destinations in milliseconds with real-time stream processing.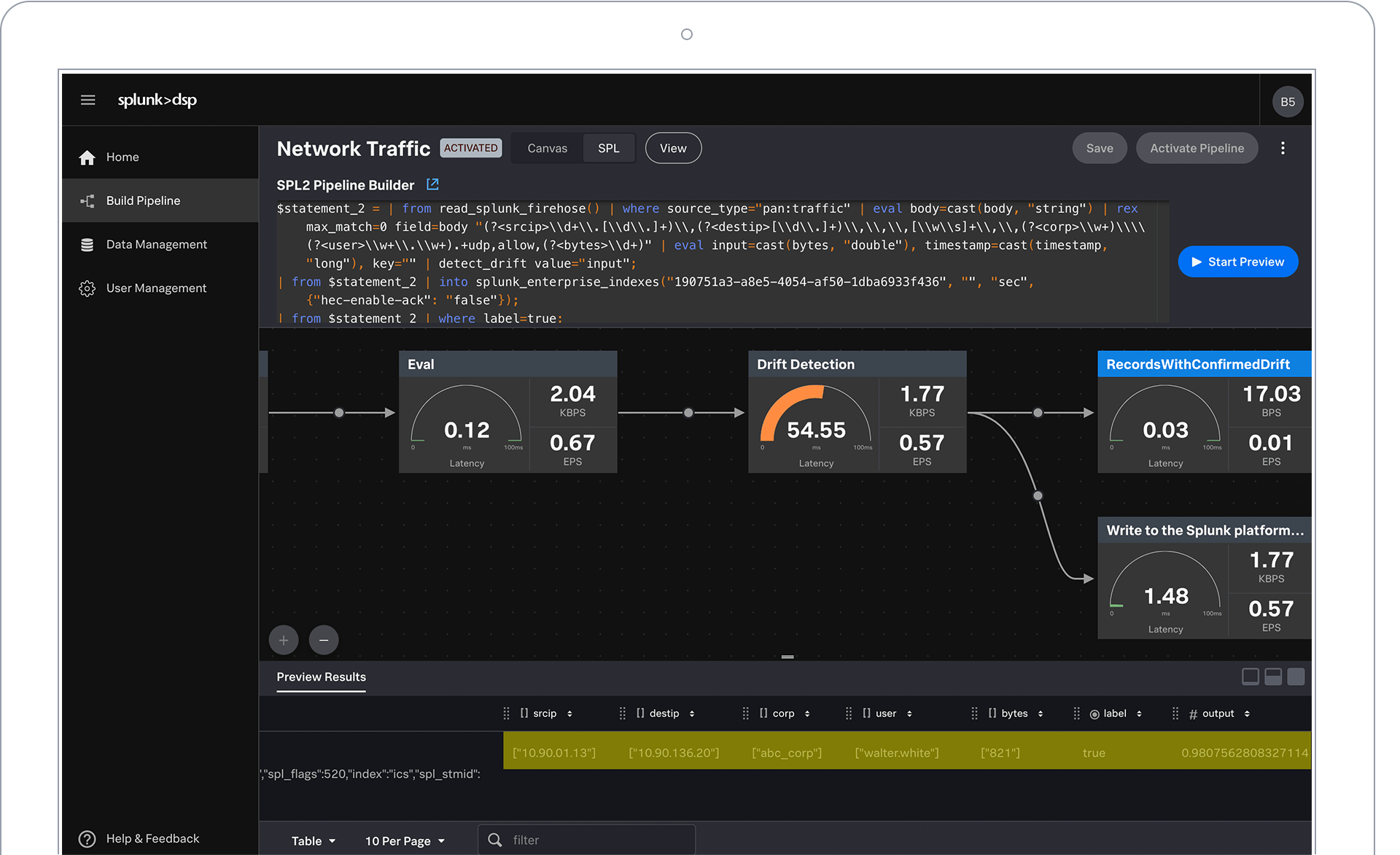 Continuously collect high-velocity, high-volume data from diverse sources and distribute insights to multiple destinations in milliseconds
Improve Compliance and Data Privacy
Improve compliance with GDPR and other regulations by masking sensitive information and controlling which destinations receive specific subsets of data
Product Capabilities
Collect unstructured or structured data from multiple sources and quickly turn large volumes of raw data into rich, contextual insights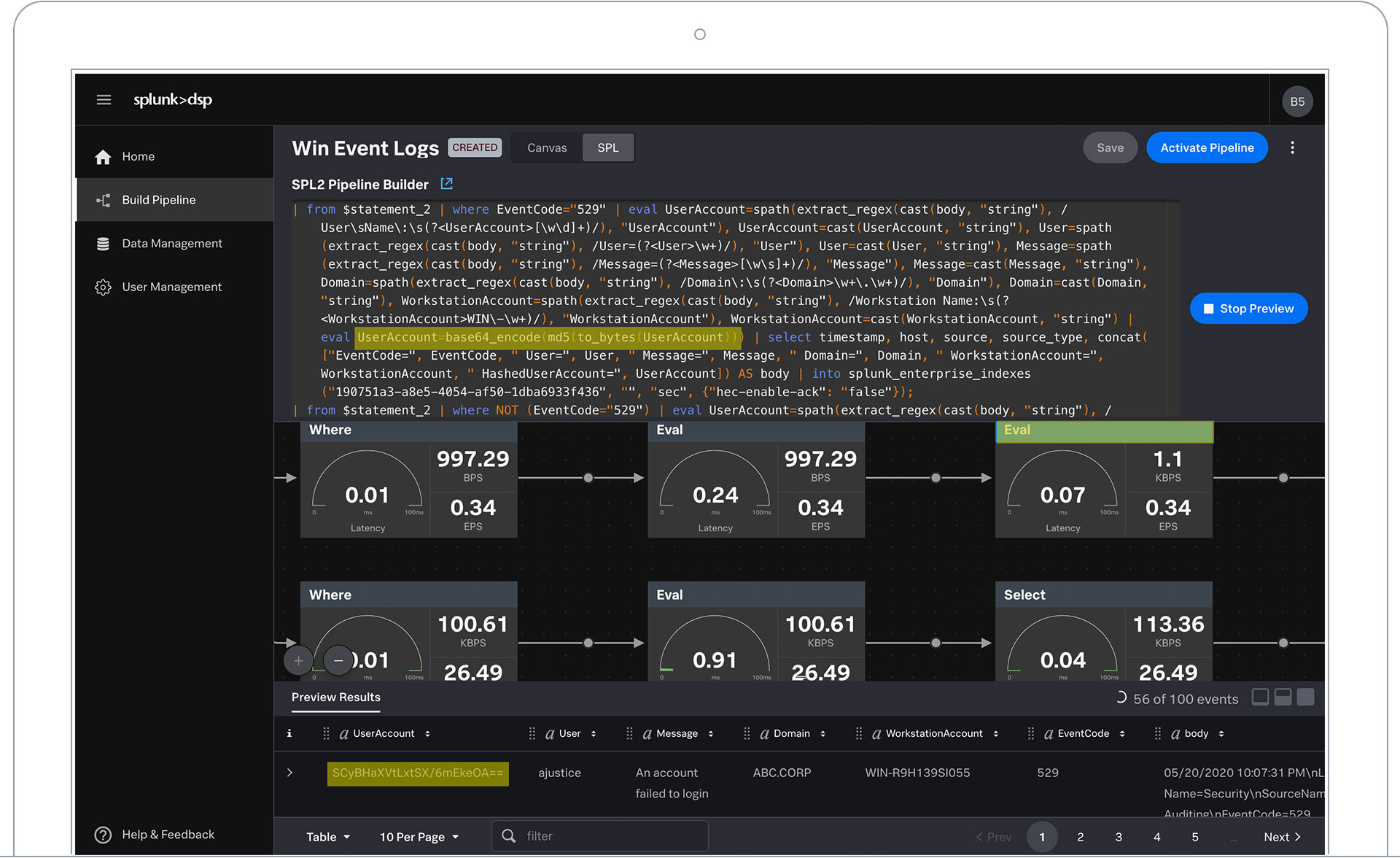 Transform and Take Action on Data in Motion
Perform real-time searches to detect specific conditions that occur on the stream. Aggregate or filter out data that meets specific conditions and mask sensitive or private information.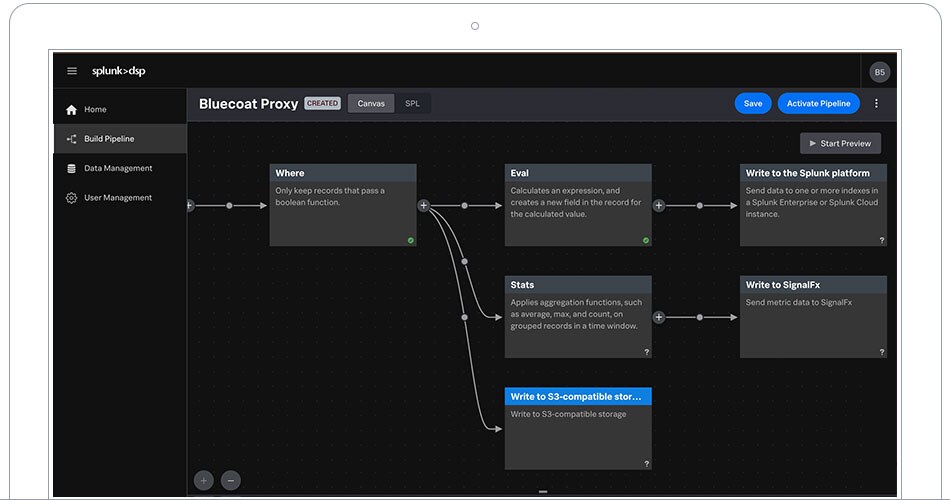 Enterprise-Wide Data Delivery
Give users access to all data streaming or distribute subsets of it to varying destinations. Built atop Apache Kafka, DSP guarantees data delivery and scales as your organization grows.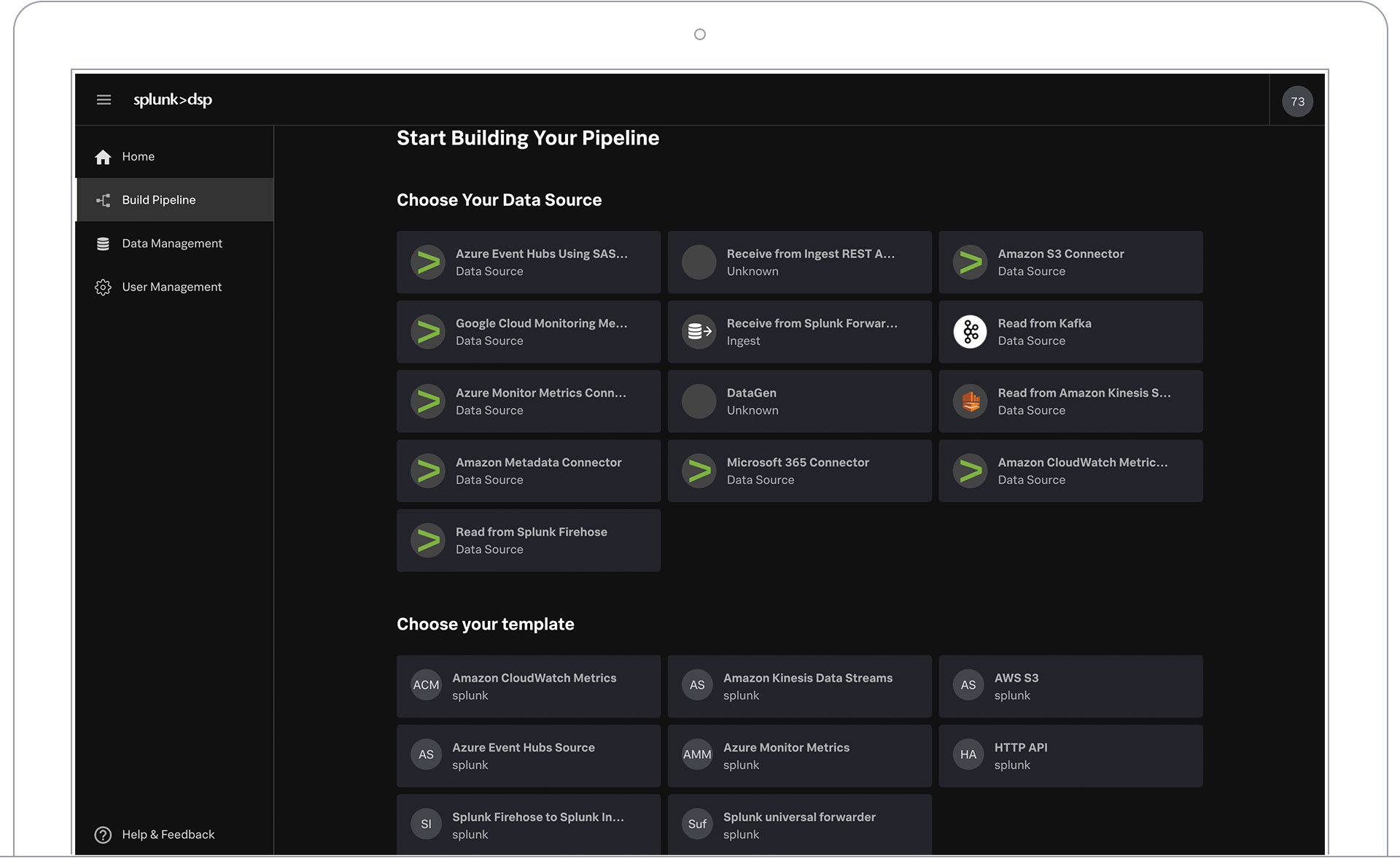 Stream at Enterprise Scale
Drag-and-drop UI with smart logic helps you seamlessly evaluate, manipulate and monitor data. Auto detect source types to easily group and evaluate data. Leverage pre-built pipelines by creating templates for future use. And automatically format, filter and send subsets of data downstream based on specified conditions.

It was initially looking like Splunk would be one among many tools in a larger platform. But as new capabilities like DSP are rolled out, we're starting to see it more as a platform. It's flexible, we don't have to buy other capabilities and integrations are being continuously built in.
Previous
Next