Combat threats with actionable intelligence and advanced analytics
Reduce Time to Detect

Ingest any machine data for full visibility to quickly detect malicious threats in your environment
Streamline Investigations

Investigate activities associated with a potential security incident within one centralized view
Rapid Response

Respond quickly and appropriately with automated actions and workflows
Product Capabilities
Get what you need to detect and respond to threats quickly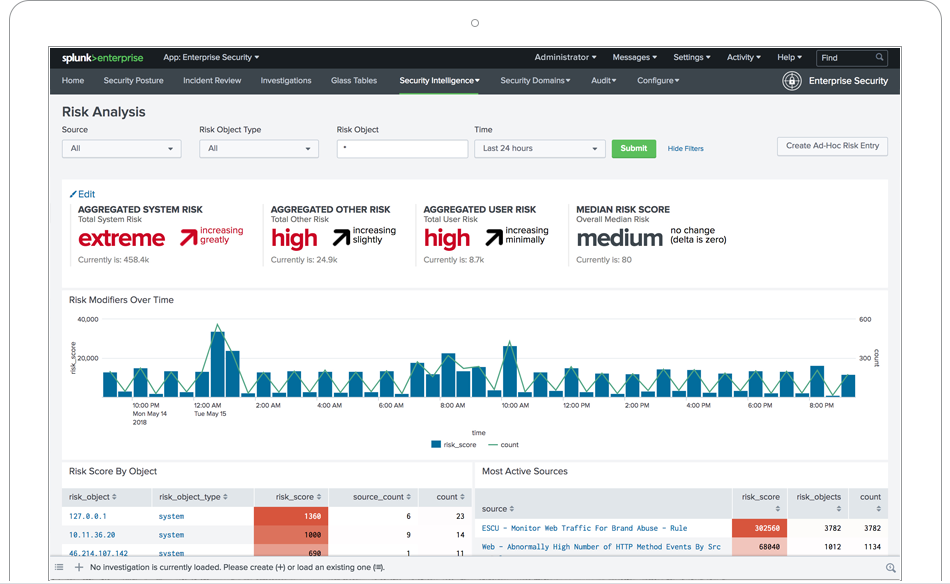 Improve Security Operations
Identify, prioritize and manage security events with alert management, risk scores, and customizable dashboards and visualizations.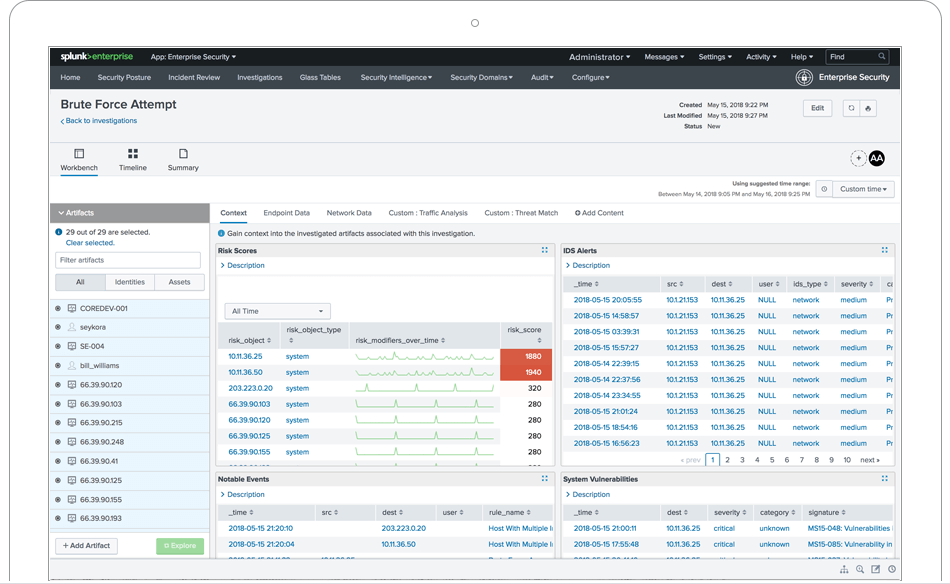 Investigative Tools
Gather all the context you need in one view to perform rapid investigations and response.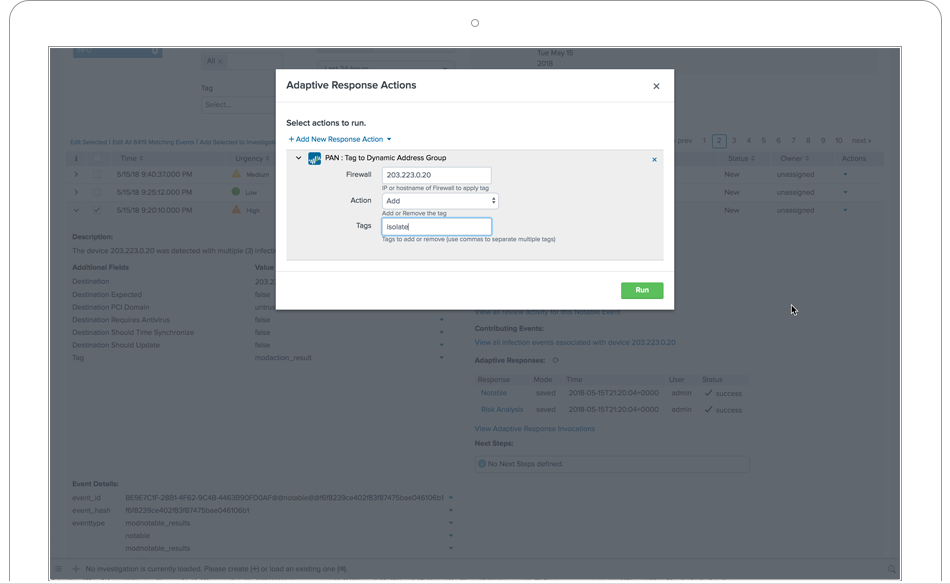 Automate and Orchestrate
Using the Adaptive Response Framework and integrations with over 55 security vendors, perform automated response actions to speed up manual tasks—gaining the upperhand against adversaries.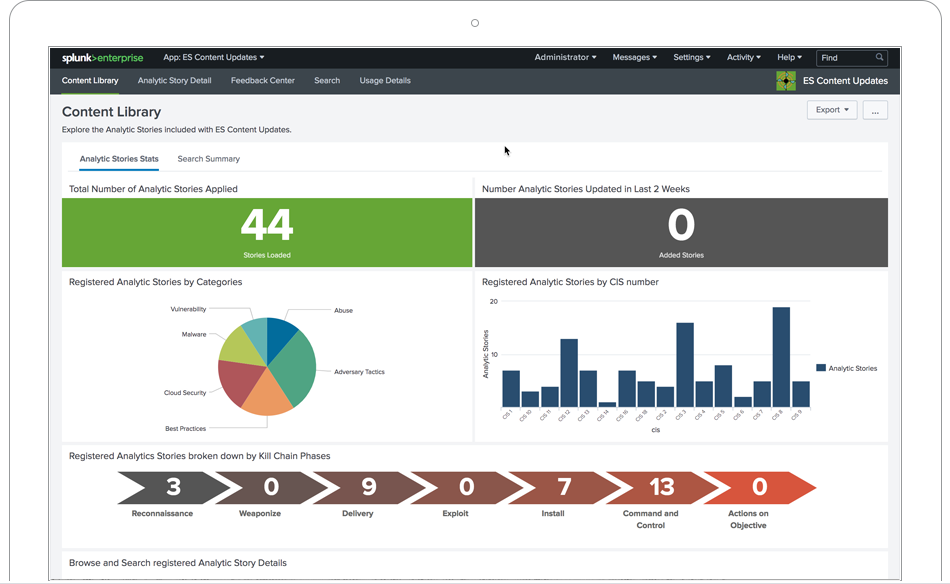 Splunk Enterprise Security Content Update
Splunk Enterprise Security Content Update is a subscription service that empowers security teams to proactively stay current with the changing threat landscape and the defense tactics in order to quickly address those threats.
Financial Services
Monitor accounts and deliver the best customer experience
Bank on Data

Public Sector
Create operational excellence that would impress any constituency
Vote for More

Healthcare
Automate compliance auditing and strengthen health IT operations
Boost IT Health

Pricing
Get Started with Splunk Enterprise Security
Splunk Enterprise Security is a premium solution. Contact us to determine what would be the best plan for your organization. Read the Enterprise Security pricing FAQ »