Turn Machine Data Into Operational Insights
Machine-generated data is one of the fastest growing and complex areas of big data. It's also one of the most valuable, containing a definitive record of all user transactions, customer behavior, machine behavior, security threats, fraudulent activity and more. Splunk turns machine data into valuable insights no matter what business you're in. It's what we call Operational Intelligence.
Operational Intelligence gives you a real-time understanding of what's happening across your IT systems and technology infrastructure so you can make informed decisions. It is enabled by the Splunk platform, the foundation for all of Splunk's products, premium solutions, apps and add-ons.
What's Different About Machine Data?
All websites, communications, networking and complex IT infrastructures generate massive streams of machine data every second of every day, in an array of unpredictable formats that are difficult to process and analyze by traditional methods or in a timely manner.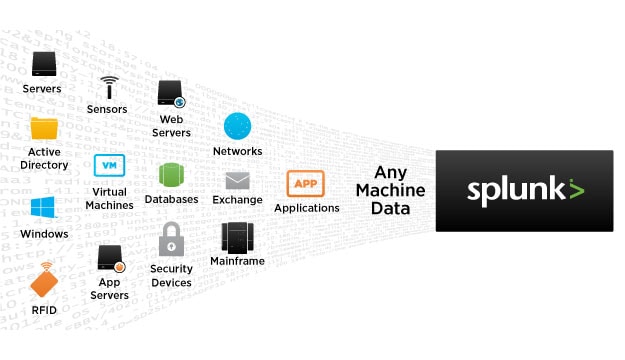 This machine-generated data is at the center of the digital transformation, disrupting the way your organization operates. It holds critical information on user behavior, security risks, capacity consumption, service levels, fraudulent activity, customer experience and much more. That's why it's the fastest growing, most complex and valuable segment of big data. 
What's Operational Intelligence?
Splunk provides the enterprise machine data fabric that enables organizations to gain Operational Intelligence for IT, security and the business – delivering the real-time insights and business value from machine data that is needed to drive digital transformation.