Track SLI/SLOs and improve business KPIs

End-to-End Transactions

Define business workflows based on important business KPIs

Smart Alerting

Detect and alert on any service degradation

Radius of Impact

See how service performance impacts dependent business workflows
Product Capabilities
Uniquely improve business KPIs in a microservices, cloud environment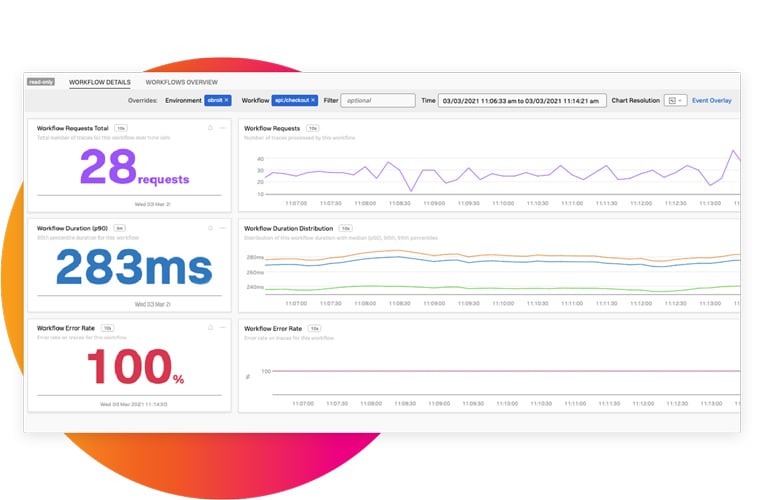 KPIs in a cloud environment
Out-of-the-box dashboards and configuration wizards help monitor important KPIs, defined by grouping together relevant end-to-end traces and transactions based on any microservice, tag or initiating operation.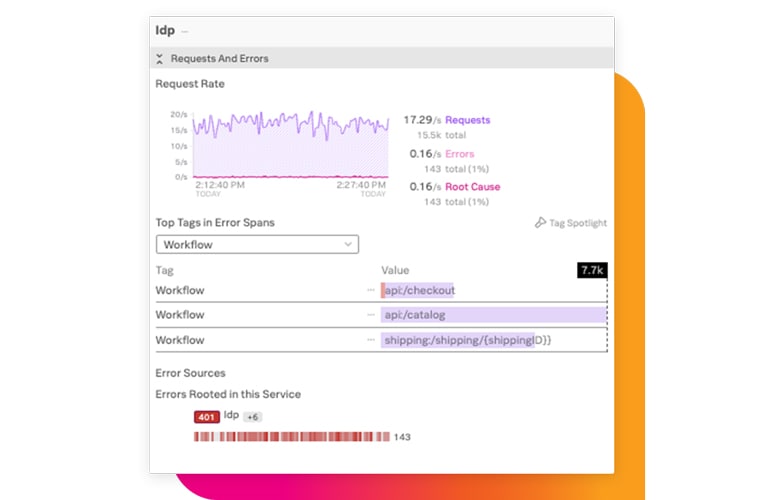 Smart alerts on any SLI degradation
Use NoSample full-fidelity tracing to track the performance of business workflows and be alerted if a threshold is hit, a sudden change occurs or a historical anomaly arises. No traces are sampled; no issue will go undetected.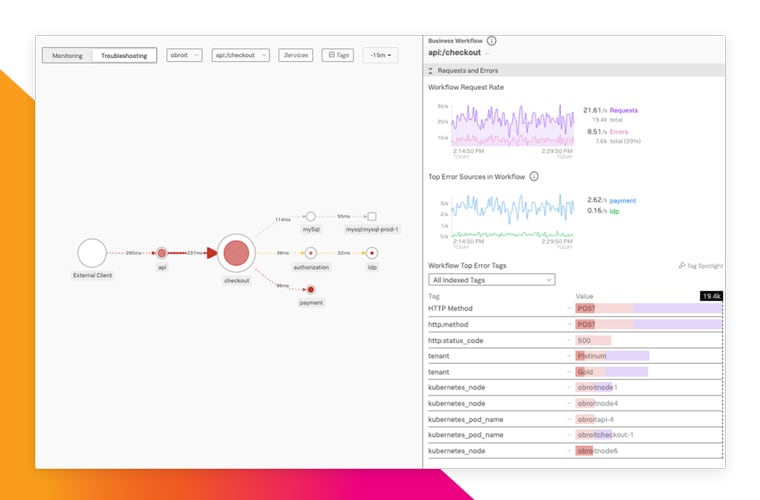 Accelerated troubleshooting
Use the service map to see any service's impact radius on its dependent workflows. Get to root causes at a glance with Tag Spotlight.
What can you do with Splunk?