The insider threat can be hard to detect due to the use of legitimate credentials, permissions and endpoints. With Splunk, you can automatically observe anomalous behavior and minimize risk

Gartner Names Splunk a SIEM Magic Quadrant Leader for the Sixth Year Running!
Don't be a part of the 80% of companies that are ill prepared for the insider threat
Outlier Analysis


Leverage behavior baselining, behavior modelling and peer group analytics
Why Splunk for Insider Threat?
Product Capabilities
Even your most trusted user is at risk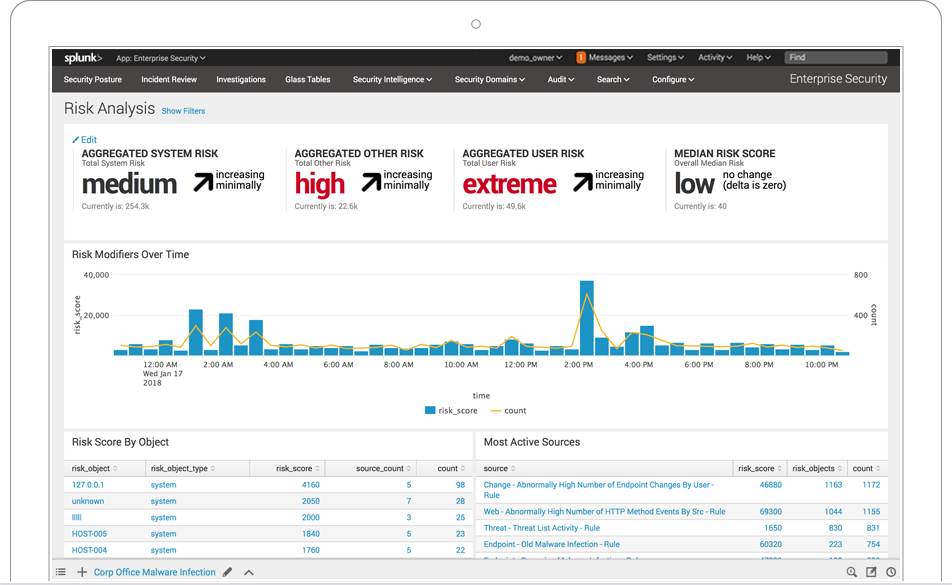 User Risk Scoring
User risk scoring and anomaly detection can make it simple to know when an insider or external user armed with the right credentials is compromising your information.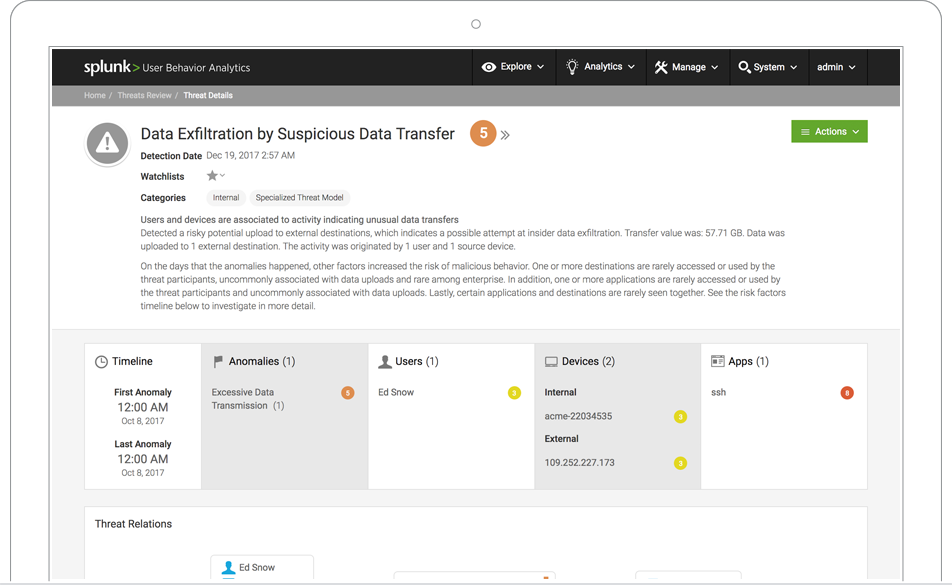 Leverage Rich Context
See related activities performed by users over a given period to gain better context and intent for their actions.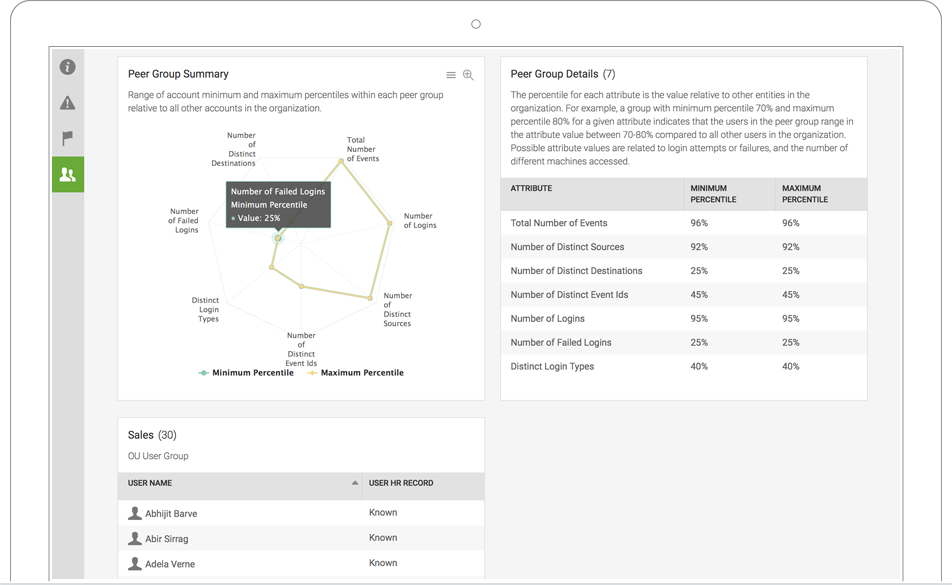 The Importance of Precision
Integrate and leverage employee information from Active Directory or an HR database and improve detection accuracy with the help of rules applying to high-risk or targeted insiders.