Learn Ways to Stay Ahead of Advanced and Insider Threats
Don't be a part of the 80% of companies that are ill-prepared for the insider threat

Outlier Analysis


Leverage behavior baselining, behavior modelling and peer group analytics
Why Splunk for Insider Threat?
With Splunk I have a centralized platform to address security and insider threats. If we can, we choose a platform over a technology solution so we can solve many problems and extend it to other business use cases and requirements.
Previous
Next

Product Capabilities
Even Your Most Trusted User is at Risk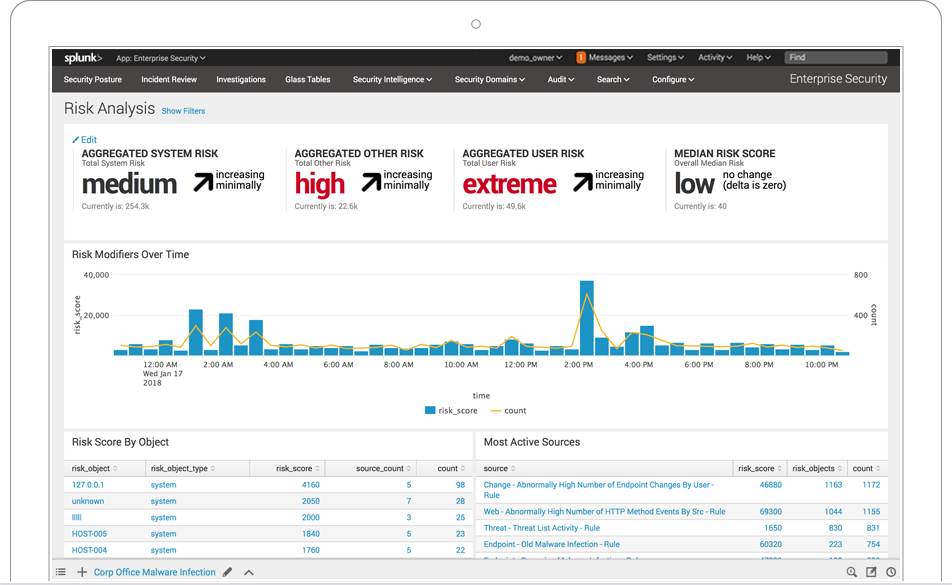 User Risk Scoring
User risk scoring and anomaly detection can make it simple to know when an insider or external user armed with the right credentials is compromising your information.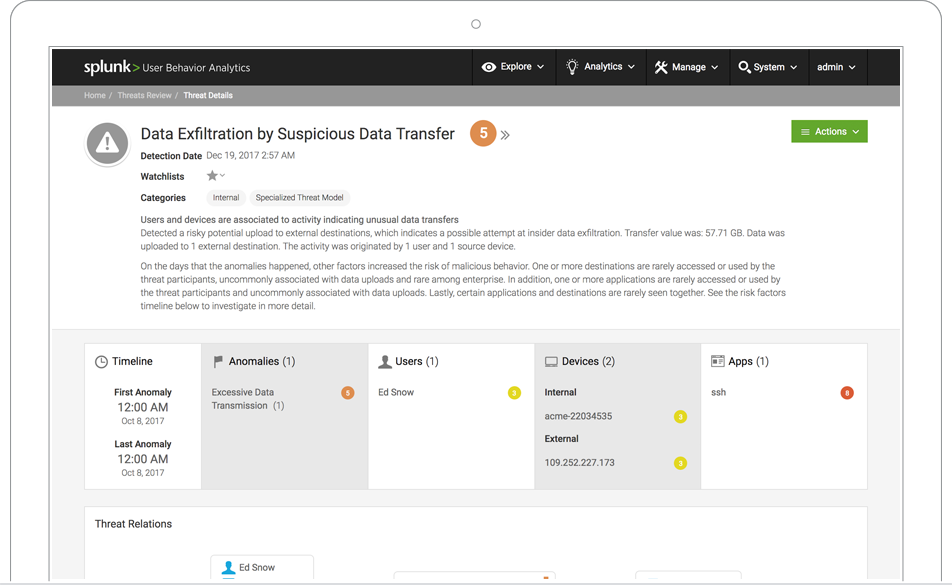 Leverage Rich Context
See related activities performed by users over a given period to gain better context and intent for their actions.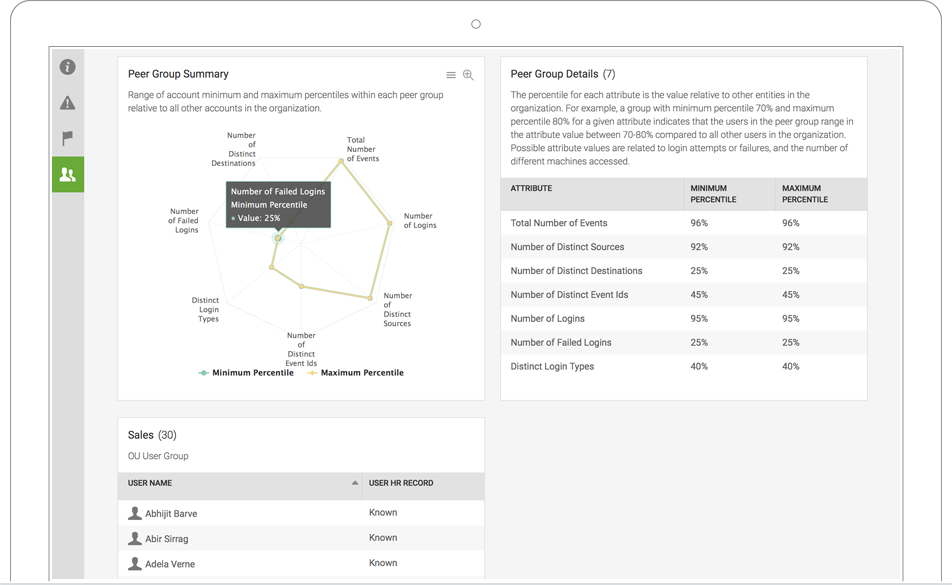 The Importance of Precision
Integrate and leverage employee information from Active Directory or an HR database and improve detection accuracy with the help of rules applying to high-risk or targeted insiders.

splunkbase
Enhance and See the Value of Splunk
Splunkbase enhances and extends the Splunk platform with a library of hundreds of apps and add-ons from Splunk, our partners and our community.
A good way to see how Splunk can be used to detect insiders and advanced attackers in your environment and many security use cases in your environment is by downloading the free trial of Splunk Enterprise and free Splunk Security Essentials app. Each use case includes sample data and actionable searches so you can see how to use in your environment.
What can you do with Splunk?