Analyst Report  |   Gartner Names Splunk a SIEM Magic Quadrant Leader
Handle advanced threats with tailored cyber threat detection

Smarter Security

Anomaly detection, machine learning and risk-based alerting will help you detect unknown and advanced threats
Why Splunk for Advanced Threat Detection?
Splunk helps security teams make decisions with higher confidence when discerning between anomalies that are malicious vs. simply actionable.

Splunk enables security analysts to apply advanced statistical analysis and machine learning techniques to find outliers and anomalies that help pinpoint key characteristics of different types of threats, for example the connection to a valid vs. an invalid domain.

Splunk enables organizations to accelerate SecOps maturity by operationalizing their findings, for example when establishing priority alerts for certain known endpoint vulnerabilities associated with high-profile breaches.
Product Capabilities
Don't notice a breach 100 days into it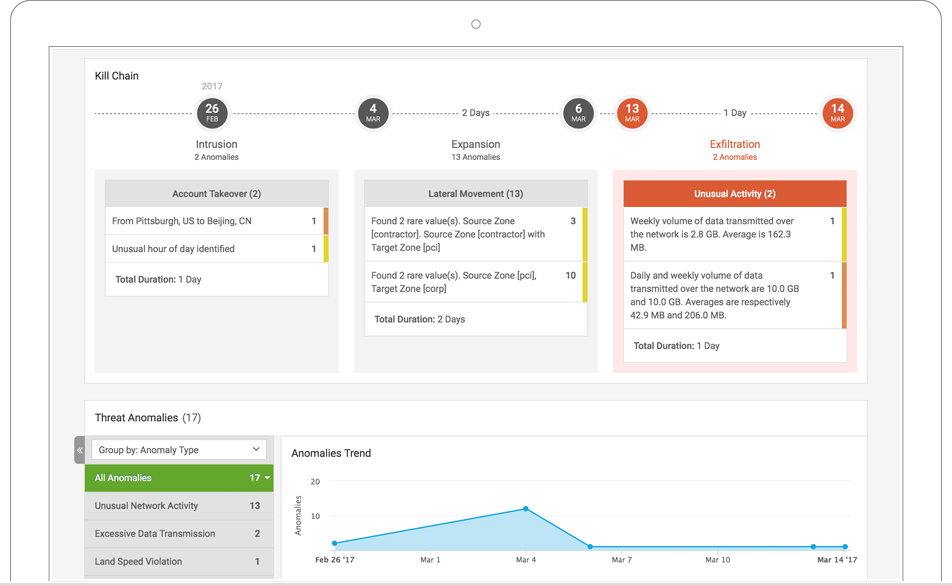 Apply the Kill Chain Methodology
Find indicators of compromise and important hidden relationships in your machine data via logs from malware analysis solutions, emails and web solutions that represent activities in different stages of the kill chain.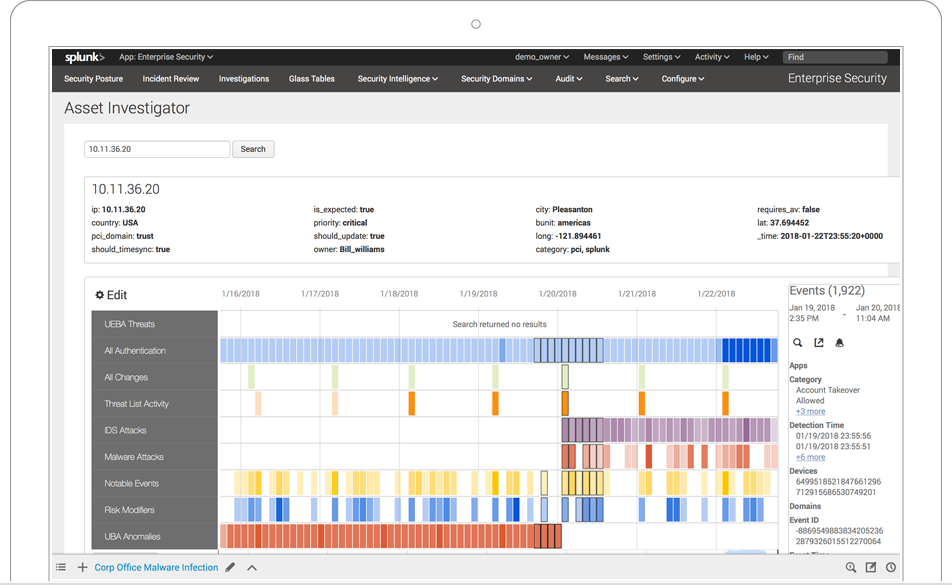 End-to-End Visibility
Teams can look up, down and across the security and IT technology stack as well as look back in time to find, analyze and respond to activities associated with compromised hosts and advanced threats.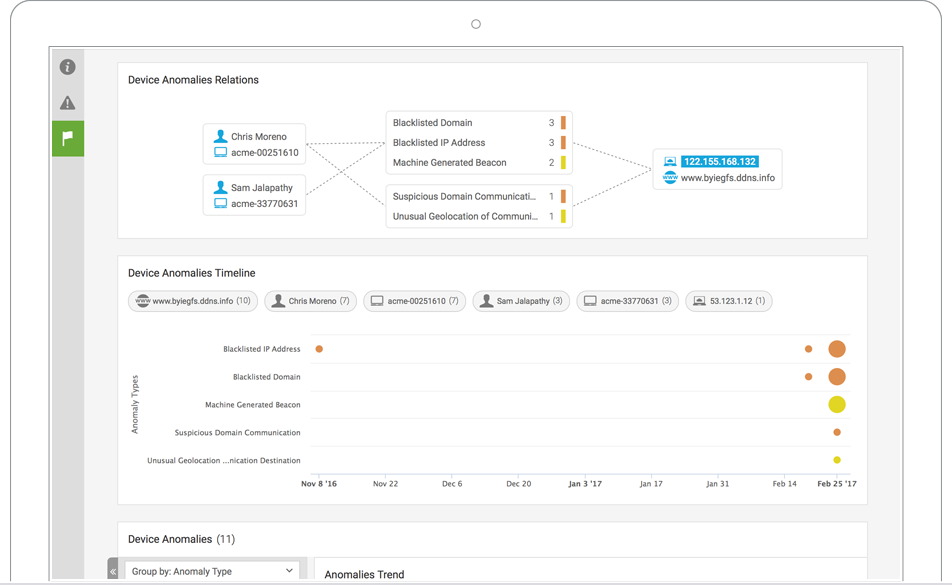 Be Ready for the Threat Before It Happens
By applying Splunk analytics, new accounts can discover additional indications of compromise, enhancing the ability to detect advanced threats.
splunkbase
Enhance and See the Value of Splunk
Splunkbase enhances and extends the Splunk platform with a library of hundreds of apps and add-ons from Splunk, our partners and our community.

A good way to see how Splunk can be used to detect insiders and advanced attackers in your environment and many security use cases in your environment is by downloading the free trial of Splunk Enterprise and free Splunk Security Essentials app. Each use case includes sample data and actionable searches so you can see how to use in your environment.