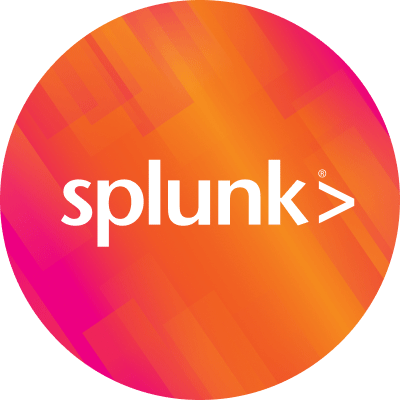 By Splunk June 07, 2013
Splunk was an exhibitor at this years TechEd North America in New Orleans, and was lucky enough to not only hand out t-shirts, but also to give numerous demos, talk to some extraordinary customers and spend time with industry experts covering the most commonly deployed Microsoft technologies, including Windows Server, SQL Server, SharePoint, Lync and Exchange. At times, our booth was 3 to 4 people deep listening in on our demos of Exchange, Active Directory and Enterprise Security, and many attendees were interested in our take on Business Intelligence in a Big Data world. We also got many enquiries about development opportunities, SDKs and I spoke to several people about semantic logging. Some highlights for me:
• One of our customers described how they monitor the Windows Active Directory domain controllers using ETW tracing, and wondered if we could incorporate that into a modular input
• Another was taking a fresh look at security in a SQL Server environment and liked our approach to looking for exceptions to the rule in SQL Server audit.
• Yet another wondered how he could find users that are locked out due to mobile device passwords not being reset (common in Exchange ActiveSync environments)
In addition, our partners and customers were sponsoring or exhibiting in force – AppDynamics, Centrify, Cisco, EMC, ExtraHop, F5, NetApp, Hortonworks and Thycotic Software joined us to make up a very Splunky TechExpo. SendGrid had the booth opposite ours and talked to us about how they use Splunk for monitoring their service. Radiant Logic had an engineer developing a Splunk app to use their technology. I probably forget some (and I apologize for that – there were that many!)
I also spent time attending the sessions. Microsoft announced a whole slew of new products – Windows 8.1 had been well reported, but who saw Windows Server 2012 R2 coming? Cloud services based on Windows Azure got a major push, and PowerShell v4 was everywhere. We heard in detail about the new features of 2012 R2 coming down the road, learned about DSC (Desired State Configuration) in PowerShell v4 from the master Jeffrey Snover and Kenneth Hansen. PowerShell v4 will be the default in Windows Server 2012 R2. I managed to squeeze in a session from Todd Klindt and Shane Young on the final day talking about SharePoint 2013. Our own Hal Rottenberg had to do a repeat of his Powershell beginners session because over 100 people were turned away from his first session.
As important as the sessions were, the networking opportunities and discussions with the people that literally "wrote the book" were enlightening – our own Hal Rottenberg was joined by Don Jones, Todd Klindt, Mark Minasi, Aaron Nelson, Denny Cherry, Allen White and Argenis Fernandez for an evening. We also spent time with a lot of the Microsoft product managers discussing futures and where their individual products are going.
When one goes to technical conferences, one cannot help but come away encouraged and energized by what is seen. I add dread since I see a lot of work ahead as we ensure Splunk is ready to take in the data and provide the operational intelligence that makes IT Operations and Security Operations work more intelligently.
But watch us take on the challenge!