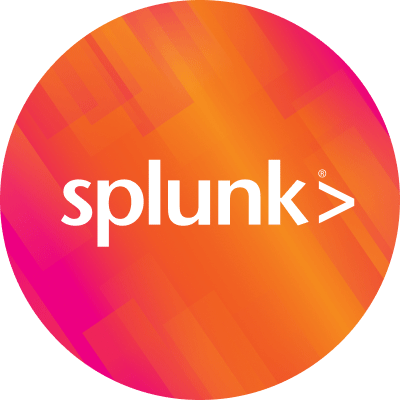 By Splunk February 03, 2021
A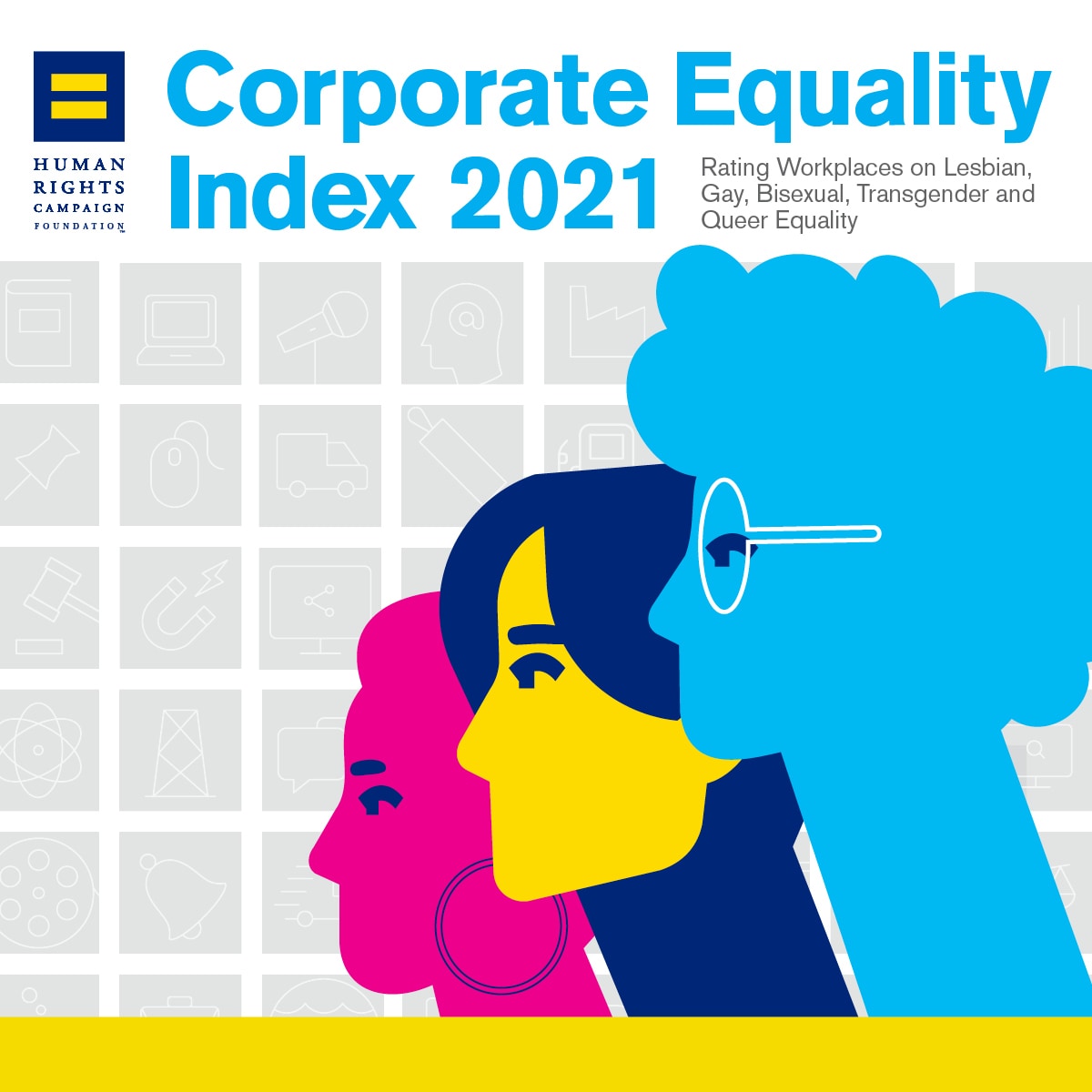 true test of an organization's culture is how it performs through adversity. And while 2020 presented unimaginable challenges, we at Splunk have once again shown that we are fully committed to creating a workplace where employees can bring their whole selves to work every day. I'm thrilled to announce that Splunk was named a "Best Place to Work for LGBTQ Equality" after receiving the top score of 100 on the Human Rights Campaign Foundation's 2021 Corporate Equality Index, a top benchmarking survey that measures and reports on corporate policies and practices for LGBTQ+ employees.
This recognition is a huge honor for us at Splunk, but more importantly, it's a testament to the wonderful work of our Splunk Pride ERG. Here are a few of the ways we have doubled down on our commitments to the LGBTQ+ community.
Breaking New Ground
One of the crowning achievements for the Splunk Pride ERG was being a driving force in the creation of all-gender restrooms in every new and existing Splunk office across the globe. This was no easy accomplishment. Since 2018, Pride members have engaged in education campaigns and worked tirelessly with leadership, Splunk building owners, city planning commissions and other agencies to pave the way for their implementation. In February 2020, we officially began restroom construction at our 270 Brannan Street office. Now, the permanent placement of all-gender restrooms in our offices is an important milestone and a powerful reflection of our support for the LGBTQ+ and non-binary communities, benefiting employees, partners and visitors alike.
Cementing Our Commitment
The implementation of all-gender restrooms in Splunk global offices was a critical step in providing an equal and equitable environment for LGBTQ+ employees. But the Pride ERG also felt that Splunkers needed to know why this endeavor was both necessary and important. Starting in February 2019, Pride members worked with leadership and internal teams to create the company's first LGBTQ+ Trans and Non-Binary Support Document, which describes resources and protections for LGBTQ+, trans and non-binary employees, while letting them know that they are safe, supported and able to bring their whole selves to work. Among other things, the support document outlines numerous health resources and benefits, describes the process of changing a name or gender and provides guidance on handling and preventing mistreatment or discrimination in the workplace. It also articulates correct pronoun usage. While many of these policies were previously documented, the Trans and Non-Binary Support Document pulls them together in one centralized location accessible to everyone.
A Community of Pride
Doing good work in our communities is a key Splunk value — and to that end, the Splunk Pride ERG has continually demonstrated its commitment to advocacy and activism, both inside the company and beyond the virtual walls of Splunk. Throughout the pandemic, the Pride ERG found new and creative ways to connect members of its community, which included hosting ongoing, bi-weekly LGBTQ+ virtual happy hours that welcomed Pride ERGs from other organizations. These happy hours also gave attendees the option of paying a "cover," which was then donated to local LGBTQ+-owned businesses to help them keep their doors open during tough economic times.
Further expanding on its awareness and education efforts, the Pride ERG also facilitated a public panel discussion, "Bringing Pride to Everything," in November 2020 for Transgender Awareness Week. The panel incorporated an array of perspectives from Splunkers identifying as LGBTQ+, transgender and/or non-binary on numerous issues ranging from career and family life to global, social and geo-political events, with the aim of sharing their unique experiences and providing insights and guidance to co-workers about how to better practice their allyship.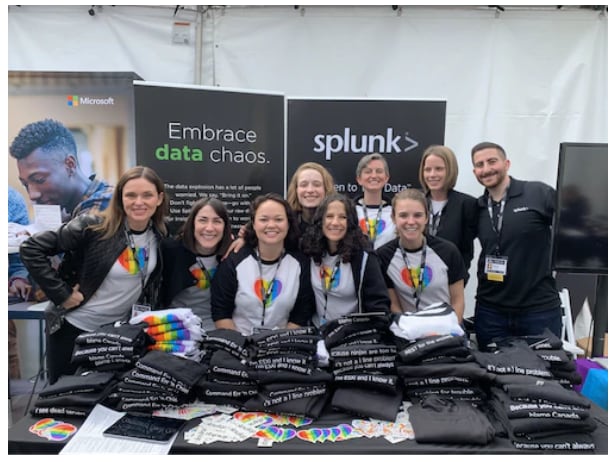 Building a more diverse and inclusive community at a global organization is a long journey with many milestones — so it feels good to be recognized when we achieve them. But while we are proud, we are not satisfied. We know we still have farther to go to accomplish all of our goals. Unfortunately, many LGBTQ+ rights have been questioned or eroded over the last few years — we mustn't forget, we're not close to being finished with our efforts to ensure true equity and inclusion for all, both at Splunk and in our greater community.
Going forward, we know we can and will progressively do better. I firmly believe that when Splunkers rally around a goal and work together as a community, we can accomplish great things.
----------------------------------------------------
Thanks!
Suzanne McGovern