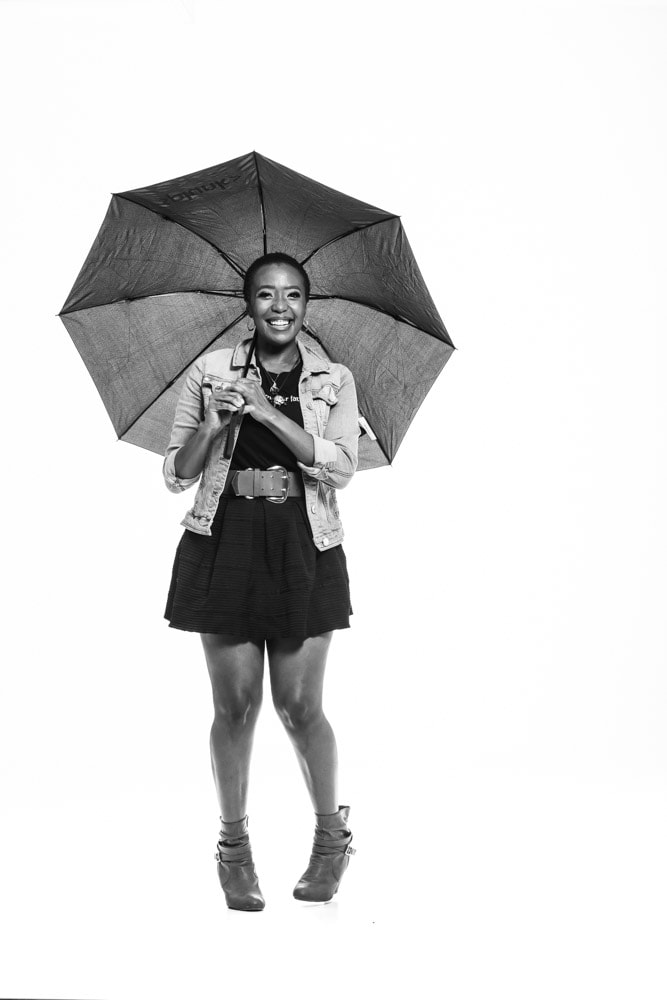 By Bobbie Travis May 31, 2022
For the second year in a row Splunk announces the Splunk HBCU Academic Scholarship winners. These scholarships encourage students from three prestigious historically Black academic institutions: North Carolina A&T University (NCA&T), Florida A&M University (FAMU), and Tuskegee University (TU), to apply and further their college career.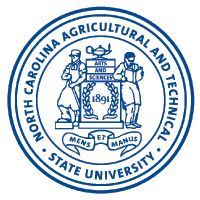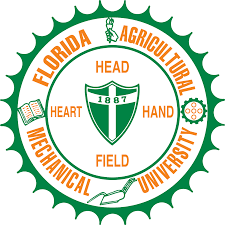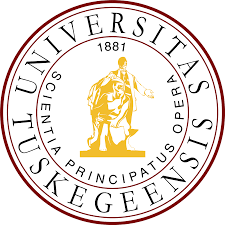 By the scholarship program deadline of March 31, 2022, we had received a total of 62 applications collectively from all institutions. We initially set out to award 10 students a $10,000 scholarship, yet, there were so many amazing students, we decided to extend this year's recipient total to 12 scholarship winners!
As a reminder, our 2022 HBCU Scholarship winners were evaluated based on the following criteria:
The scholarship is awarded to high achieving students who demonstrate leadership in their field of study and a passion for diversity, equity, and inclusion.
Students who provided unique narratives on how they would use data to improve a situation experienced in everyday life
Students must also be enrolled full-time at either NCA&T, FAMU, or Tuskegee; which includes students who identify with communities historically excluded from the technology industry including (but not limited to) Black/African American, Women, Hispanic/Latinx, Pacific Islander and American Indian.

So without further ado, here's a HUGE Congratulations to our Twelve 2022 HBCU Scholarship Recipients!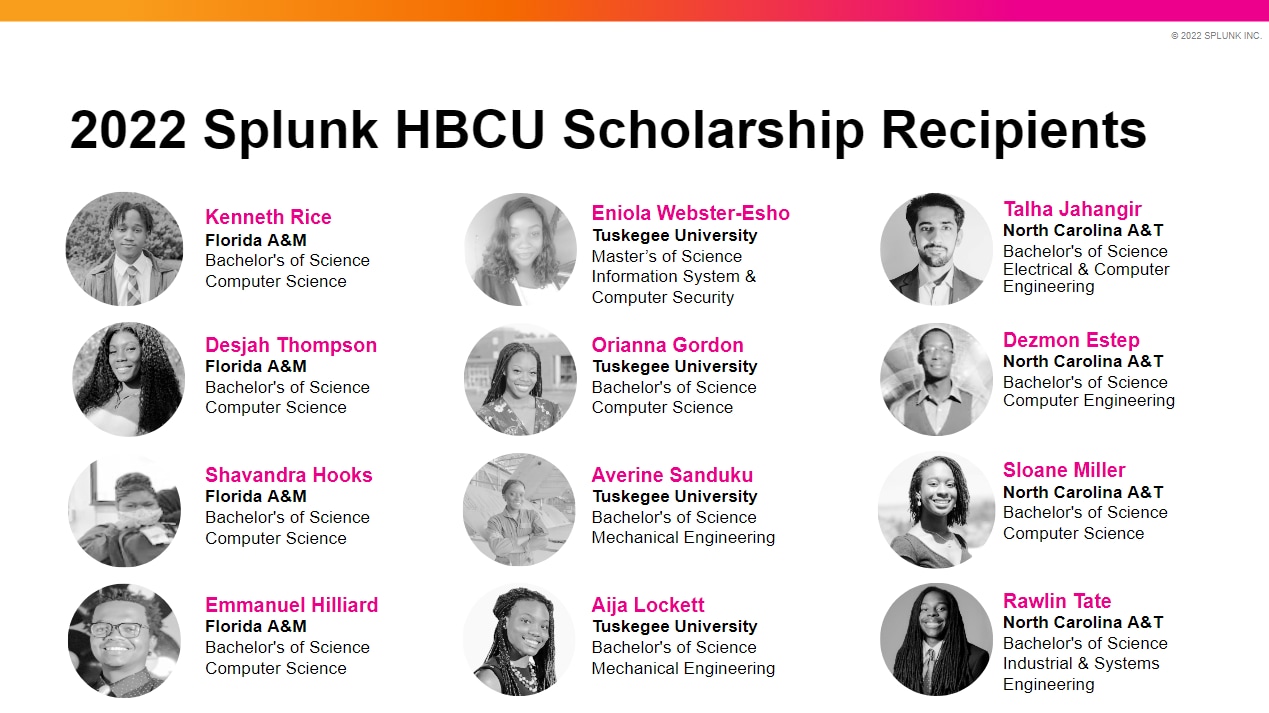 Special thanks to the entire University Recruiting Team, Splunk's Sr. Leadership, and BEAMs ERG Leaders for partnering with us and building an inclusive pipeline within Splunk. We look forward to continuing on this journey with you.
Want to learn more about early career opportunities with Splunk? Check out the Splunk University Recruiting careers page, search available Splunk internships or connect with us on Facebook or LinkedIn.