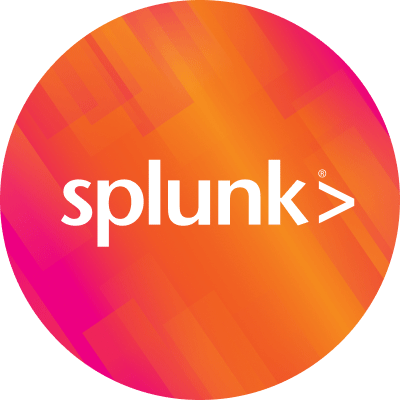 By Splunk January 09, 2019
As a long-time Splunker and the Director of Talent Acquisition for Splunk's Sales organization, I've developed what I feel is a comprehensive understanding of what it's like to be a Sales professional at Splunk. Here are answers to some of the top questions my recruiting team and I encounter when speaking with candidates interested in Sales opportunities at Splunk:
What are the 2-3 most impactful Sales roles, and what are the responsibilities of each?
One of the most impactful roles of the Sales team at Splunk are our Account Executives, which we call Regional Sales Managers. Regional Sales Managers (RSMs) must absorb and understand our technical offerings and be able to influence heads of technical divisions. In addition, RSMs are skilled at articulating the value and return on investment of an enterprise solution across multiple decision makers in an organization.
Another integral part of the Splunk Sales team are our Sales Engineers. Sales Engineers and RSMs partner during client interaction, with the Sales Engineers providing technical expertise throughout the sales cycle. For example, if we are talking to the CIO, the Sales Engineers will be able to speak their language and help them understand the value of our product
Where are Splunk's Sales teams located?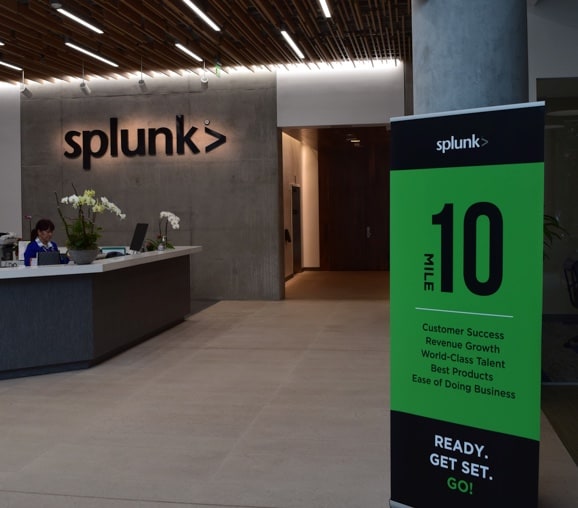 I support the Americas so my client groups are predominantly in North America, Canada and South America. The industry focus varies depending on where the client is located. For example, if you're on the East Coast, your focus may be the financial industry. If you're located in Texas, you may sell more to oil & gas. It's not necessarily a different job but you're catering to different industries depending on where you're located.
Most of Splunk's RSMs are located remotely, although many work in our offices located in Plano, Texas, Tyson's Corner, Virginia, Vancouver, B.C. and Atlanta.
Looking back to the past year, what was the most notable change or evolution of the Splunk Sales organization?
In order to continue to meet the high bar our salesforce has created, paying attention to the quality of talent continues to be our focus. We don't cut corners on finding the right fit for our teams. As the value and complexity of our product offerings continue to grow, we need strong sellers who can absorb the complexity of the product and understand how to pivot and sell the product depending on the use case. The business growth is in direct correlation to our product's growth. For that reason, the sophistication of our workforce continues to increase YoY.
What attributes does the Splunk Sales team look for when hiring? How can a candidate be successful in his or her interview?
We focus more on core attributes. In Sales, we have a concept and practice called "Skill Will." At Splunk, we value will over skill—although it doesn't mean you can come in with no experience. It means that skills are underlying but what elevates them is their will. We also look for the ability to be nimble and agile. Being part of an aggressively growing company means we will experience aggressive change and pivots we might not have anticipated. It's important to have the agility to pivot in real time, so being nimble and agile is incredibly important.
Having strong partnering skills is very important. What you can accomplish in 6 months at another company, you can probably accomplish in 2-3 months here at Splunk. The reason for that is because colleagues, cross-functional teams, etc., are highly collaborative and supportive of one another's success. If I need to work with four other people on a project, I know those four people will make the time to partner with me. The end result is that I get work accomplished in a shorter amount of time with better results because our partnerships within the team and cross functionally are so strong, and those partners are both present and supportive.
Humility. The people that come to work for us have every reason to be proud of themselves and could justify being overly confident because of past successes. Yet, despite that, they choose to be humble. Within that humility is the ability to listen, to learn and to come from a place of good intent. Being humble is a big part of our success.
Above all else, passionate. We're excited about what we do and we want our people to be just as excited about the value proposition that Splunk provides. When we talk about machine data, preventing hacks or game-changing cloud solutions, our dream Splunker loves to discuss and gets animated about that conversation.
For more information about the interview process at Splunk, please check out my blog post "Five Tips for Acing Your Sales Interview at Splunk".
What do you enjoy most about working with Splunk's Sales team?
Sometimes candidates don't believe me when I say this, but our Sales team are among some of the most humble people I've met in my life. I truly enjoy working with people who believe in partnering, who see in you as much as they see themselves. I also enjoy the sheer intelligence of the Sales team—they are extremely intuitive. They also have such a great sense of humor. There are so many times when I'm having a call with a leader and we'll end up telling jokes to each other for the first 10 minutes of the call. They're a very down to earth team, which is impressive given their current and past successes.
What else would you like to share about the Splunk Sales team?
It's a pivotal time to join Splunk given where we're at as a company. From a timing perspective, we are low risk and high reward. You can make a significant impact considering that individual teams are still relatively small, which means your ability to make a notable impact is incredibly high.
One of my top Sales recruiters, Rachel Budlong, said it best: "The opportunity for Splunk is enormous. As a company, we have surpassed $1B in annual revenue, we have over 16,000 customers and serve over 89 percent of the Fortune 100. We have the market position, opportunity and momentum on our side. A trifecta that doesn't come along very often."
What is the best way for Sales professionals to learn more about career opportunities with Splunk?
The Sales recruiting team here at Splunk is very good at sharing the latest news and job openings via social media, so connecting with with them via LinkedIn is a great option. Our careers site makes it easy to join our talent community and sign up for job alerts, and is constantly being refreshed with blog and job info. I recommend everyone add splk.it/salesjobs to their bookmarks and check back often. You can also follow Splunk via LinkedIn, Twitter, and Facebook.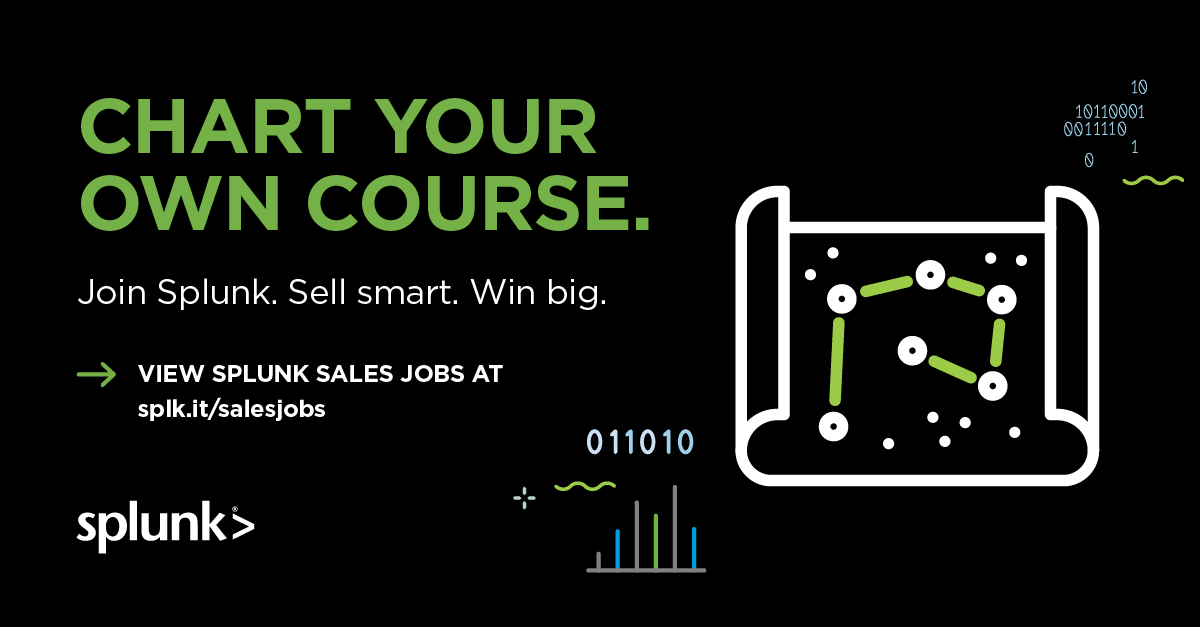 ----------------------------------------------------
Thanks!
Shreya Iyer