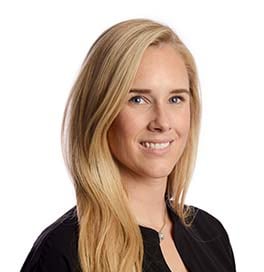 By Katia Ratkovich July 23, 2021
In this next installment of our "Meet the Splunktern'' series, we're featuring Andy Bao, our Mobile Software Engineering Co-op on Splunk's Connected Experiences team. Andy is currently attending the University of Waterloo, studying computer science. Recently, Andy was named Splunktern of the Month! Read on to learn more about Andy and his Splunktern experience.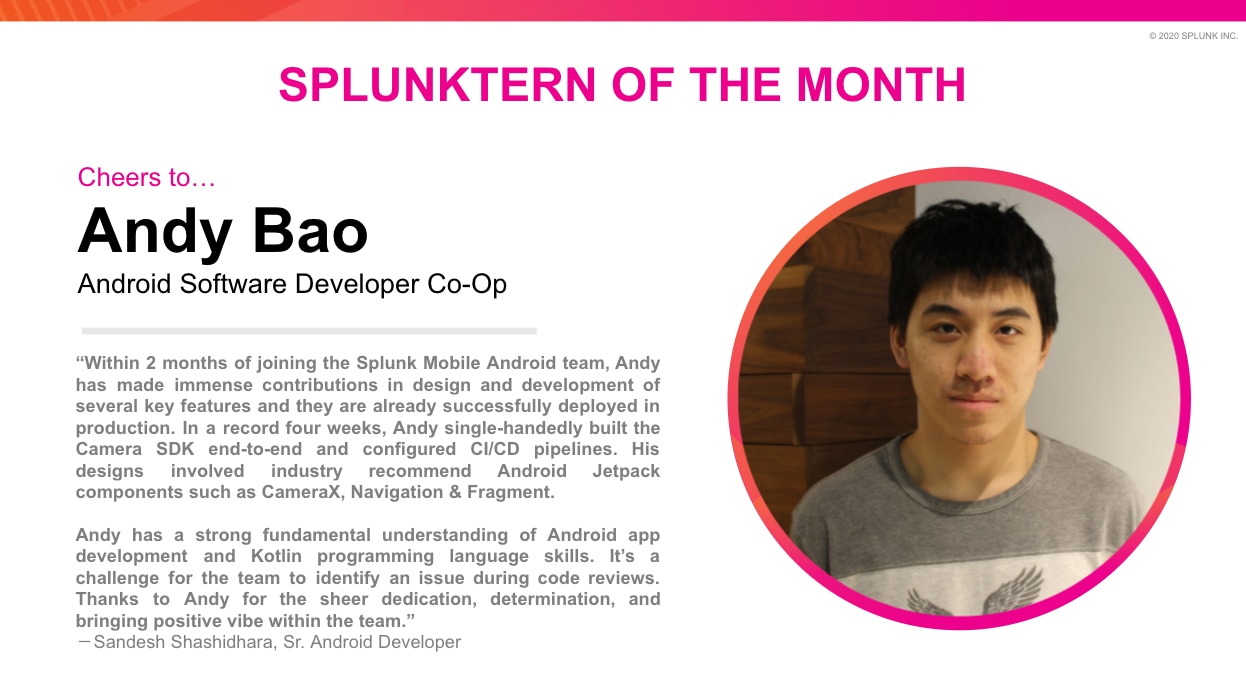 Can you tell us about the project you worked on this term?
I had the opportunity to work on a variety of cool projects but the one that really stood out to me was working on mobile support for Dashboard Studio. Dashboard Studio is Splunk's next-generation framework for building and viewing dashboards. One of our key goals on the mobile team was to ensure dashboards built using Dashboard Studio look and function just as well on mobile as they do on desktop. Achieving this was no small task but while the work was challenging, it was also incredibly rewarding and I really enjoyed working on the project.
How has your team helped you grow as an engineer?
My mentor and my coworkers have been an enormous help throughout my internship and provided me with a constant stream of valuable feedback by pointing out my strengths and weaknesses. They've also helped expand my technical know-how and encouraged me to step out of my comfort zone to take on new challenges. I feel that they have helped me grow not only as an engineer, but also as a person.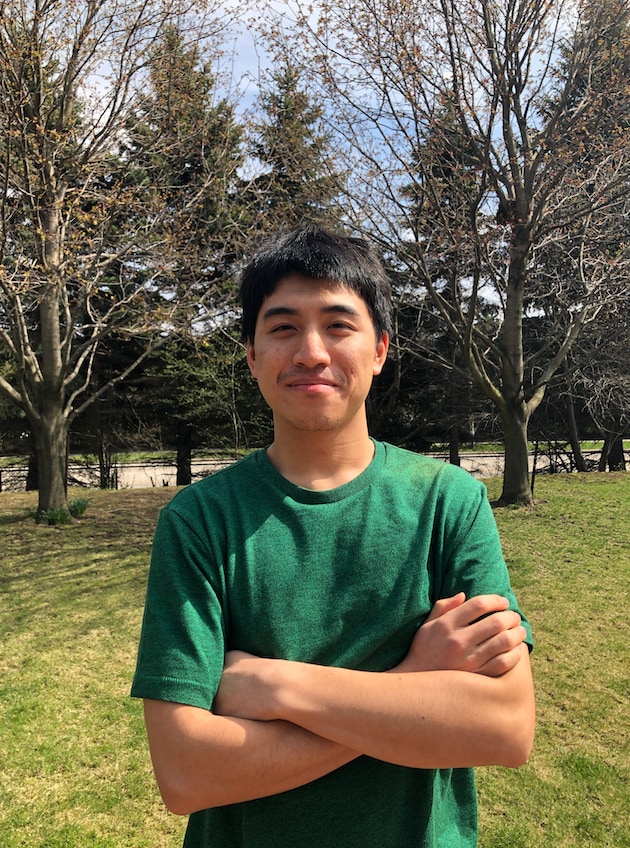 What challenge(s) did you face as a remote intern and how did you overcome it?
One of the big issues with working remotely is that it's more difficult to get to know your coworkers personally as there are no longer any chances to talk with them casually during breaks. We solved this by meeting together for an hour each morning so we can have some time for casual conversation and workplace banter. In the last week of my internship, we played 2 truths and a lie to test how well I knew everybody, I think I passed so I'd say our meetings worked!
What is your favorite part about being a Splunktern?
Splunk has an absolutely incredible culture and work environment. There's a lot of emphasis put into making sure I felt connected both within my team and also within the larger organization, which is especially important during this pandemic when everyone is working remotely. Our team has a get-together every month with fun team-building activities and there are frequent opportunities for me to get to know my fellow interns through events, workshops and talks.
Before your internship ends, what's one piece of advice you would give to future Splunkterns?
The Splunk internship experience is truly one-of-a-kind so don't be afraid to take full advantage of the resources and opportunities available to you throughout your internship! Starting from your first day, you'll be presented with plenty of chances to add new skills/certifications to your toolbox and improve yourself. Also, don't be afraid to ask for help even when it's something you might be able to accomplish on your own. There's a whole team of knowledgeable coworkers ready to help guide you so it is often faster to ask them for some tips instead of chipping away at a problem yourself. You never know what you might learn from them! Finally, put yourself out there and meet new people. Everybody working at Splunk is brilliant in one way or another and this is the perfect time to build your personal network.
Want to learn more about the Splunk Internship Program? Visit our Splunk University Recruiting Facebook Page and LinkedIn, or check out open Splunktern opportunities.