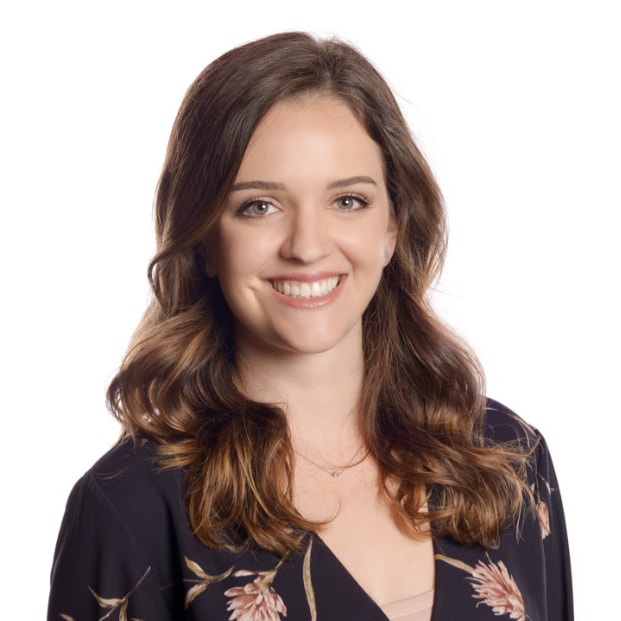 By Natalie Kelly June 15, 2023
Every quarter we recognize five individual Splunkers and one Splunk team who truly embody our core values: Innovative, Passionate, Disruptive, Open and Fun. These special Splunkers have all been nominated by their colleagues for their commitment to living these values everyday! Learn more about each winner and why they were selected below.

Innovative
Alexis Paska
Senior Cloud Consulting Sales Engineer | Virginia, USA
Alexis always goes above and beyond in researching and suggesting innovative ways to customer's challenges. Her contributions made both Splunk and our customers better. One standout example is that she found workarounds to set up open telemetry native logging, which is currently helping many current and new customers to speed up deployment and overall has created a more efficient process.
---

Passionate
Meetu Gupta
Senior Manager, Enterprise Risk and Business Continuity Management | Santana Row, USA
Meetu has epitomized multiple Splunk values for the last 7+ years. She is passionate about Splunk, helping others, her work and making Splunk a better place. She is a complete team player who collaborates effectively with Splunkers across the organization and nurtures long term relationships. She always puts her hand up for taking on new challenges with a smile on her face and, most importantly, always delivers quality results on time with her can-do attitude. She is an excellent multitasker who excels at doing more with less. Meetu is very open minded in identifying and resolving process bottlenecks, and implementing best practices at Splunk.
---

Disruptive
Renata da Roche Leite
Regional Sales Manager | Brazil
Renata exemplifies the disruptive value through her determination to achieve excellence and choosing never to accept the status quo, even when it might not be the easiest thing to do. When a customer had an issue, she did not give up on the situation. Renata worked tirelessly to turn things around and prove that Splunk is the correct solution for this customer. In the end, the customer agreed to not only renew their on prem commitment, but to also grow their usage into new use cases and data sources. Renata's disruptive approach and never giving up allowed Splunk to retain a customer that hopefully will continue to grow in the future!
---

Open
LaLisha Hurt
Industry Advisor | Virginia, USA
LaLisha is a shining example of the open value. She has gone above and beyond to represent Splunk as a thought leader and DEI champion to the broader IT community. Along with black cybersecurity tech leaders, she participated in a panel discussion on "A Conversation with Black Cybersecurity Leaders" sponsored by our BEAMS employee resources group. She also joined two conversations with senior Federal Government IT leaders about the future of the tech workforce, authentically speaking about her own experience as a black woman in tech and inspiring today's and tomorrow's workforce with possibilities open to them. LaLisha always welcomes and participates thoughtfully in often difficult discussions around race and gender, making others comfortable to engage in meaningful conversation and solutioning.
---

Fun - The Roger David Carasso Award
Sylwia Bujak
Facilities Assistant | Krakow, Poland
Sylwia has a positive and can-do attitude with a contagious smile. She has helped to create a sense of community in the newly founded Splunk Poland office. She organizes events that bring people together both inside and outside of the office, such as the first Women-In-Tech event in the Krakow office, Earth week events, volunteering opportunities, and many other team building activities. Sylwia has truly become the brand ambassador for Krakow.
---
Team Award
Japan Public Sector Account Team, led by Kana Ishimaru
Taro Fujito
Hideyuki Nishiura
Kosuke Noura
Seiji Yazaki

Hiroko Spies
Ruby Choi
Hideyuki Tamuro
This successful cross-functional team has demonstrated tremendous teamwork and resilience to overcome multiple challenges to achieve an extremely impactful outcome. This mighty team was able to push a major cloud deal through in one month under a competitive situation. They expeditiously established a strong connection with a key partner for this customer, and creatively worked through many challenges, such as creating an alternative arrangement with the partner and ensuring complicated telecommunications carrier queries were well addressed. Each member played a necessary and important role as one team to make this deal.
---
Sound like people you'd want to work with? Lucky for you, we're hiring. Check out our open roles today!