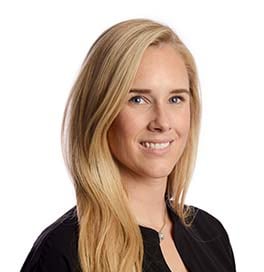 By Katia Ratkovich September 17, 2018
As the Manager of Splunk's Global University Recruiting program, my team and I are consistently engaging with students and faculty at top colleges and universities worldwide. We always get great questions about the program, processes, and recruitment efforts so we've compiled a list of the top 10 FAQs below.
1. What is the purpose of the Splunk internship program?
The primary goal of Splunk's internship program is to attract and retain the best and brightest graduates, creating a diverse global workforce that propels business innovation. We achieve this through building a continuous talent pipeline through recruitment efforts at top-tier universities across the globe.
2. Splunk is headquartered in San Francisco. Are all internships in the Bay Area?
Globally, our internship program is operating in 11 offices in 6 countries across 8 functions. In North America, our internship program is currently running in 5 offices: San Francisco (CA), San Jose (CA), Plano (TX), McLean (VA), and Vancouver (Canada). We also have international opportunities in offices such as London (UK), Shanghai (China), and Melbourne (Australia).
3. How many interns does Splunk hire each year?
By the end of 2018, we will have hired almost 150 Splunk interns (or as we like to call them, "Splunkterns"), ranging from undergrads to Ph.Ds, all from top-tier universities worldwide.
4. Which teams at Splunk have internship opportunities?
The breadth of our internship program is quite comprehensive as we have opportunities across many functions including Sales, Marketing, Products, Security Markets, IT/BizApps, Legal, HR, and others.
5. What are some benefits of interning at Splunk?
Perhaps the greatest benefit of interning at Splunk is that "Splunkterns" get hands-on experience and work on real products that go to market. Our Splunkterns contribute to the productivity and success of the company in real ways.
Here are a few more benefits of interning at Splunk:
Fun Intern Events - We embody a "work hard, play hard" mentality here at Splunk so as part of the internship program, we emphasize the importance of participating in intern-specific events to encourage camaraderie and networking. Some examples of our intern events include an executive lunch & learn series, baseball games, escape room team events, philanthropy events, etc. We intentionally take a holistic approach to intern development, focusing not only on technical growth but also on developing interpersonal, networking, and personal skills.

Trainings & Courses - Splunkterns are enabled and encouraged to receive certifications including HBDI, SE, Splunk Poweruser, etc.

Philanthropy - The Splunk4Good team leads a 6-week Splunktern workshop focused on leveraging Splunk and data to address social issues.
6. What is the internship program like?
Internships in the United States are typically 12-14 weeks, 40 hours a week, over the summer, paid hourly, and in our SF, San Jose, Seattle, DC, and Plano offices. Non-US internships can be anywhere from 4 months to 1 year depending on the scope of the work and the academic requirements of the respective country. For example, in Vancouver, we have co-ops 2-3 times per year (depending on the program requirements) as co-op programs are customary in Canada and often required as part of the curriculum in many universities.
7. What kinds of projects do interns work on?
Splunkterns work on a variety of projects during their internship—for example, in Summer 2017, a Software Engineering Splunktern built an app to monitor user-defined alert conditions, created a platform dashboard, and wrote system scripts to track system-level calls made by the Splunk application. Another example is from a Splunktern on our Security Compliance team, who had a hand in preparing for upcoming HIPAA and SOC 2 audits, including progression management, policy and documentation gathering, and dissemination of responsibilities of security controls to their respective owners. Again, this work is on real products and programs alongside experienced Splunkers. Our Splunkterns are valued for their voices, given a seat at the proverbial table, and respected for their contributions. At Splunk, our interns get chances to work on things they would not have the opportunity to work on at other companies; they love it and we're proud of the work they do.
8. Do internships ever turn into full-time job offers?
Yes! The purpose and goal of our Splunktern program is to create a talent pipeline of new grads to hire into full-time roles as our teams grow. Whether we hire graduating interns into full-time roles or rehire those with a few extra years as returning interns, it's a priority to us to bring our Splunkterns back as full-timers upon graduation.
9. How can I become a Splunktern?
Meet us in-person! We start our campus tour in the fall and attend various university events (career fairs, tech talks, hackathons, lunch & learns, etc.) between September and February each year. You will find updates on our where we will be posted on our Splunk University Recruting Facebook Page. Please come by and introduce yourself! We always look forward to meeting new students and getting the opportunity for face time. For all non-US roles, you will also find updates on our website and Splunk blog posts on exciting updates on where you can meet us!

Applying online is also an option. We post our roles on our Careers at Splunk site and the university career services pages. Our internship roles are posted in the beginning of September on our University Careers page and we continue the hiring process through February, with US Splunkterns starting between mid-May to mid-June. For those graduating, if you're looking for a new grad full-time role, please look at our Splunk Careers page for any roles you may be interested in. Full-time roles are listed under their respective departments.
10. Where can I learn more about the Splunk internship program?
The best place to learn more about becoming a Splunktern—including our campus tour schedule and current internship opportunities—is on our University Recruiting page. And don't forget to check out our video below to get a sense of the awesome Splunktern culture!