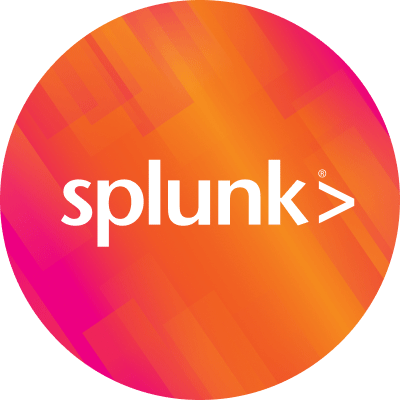 By Splunk July 14, 2017
Hello, everyone. It is with a great sadness that we heard yesterday that Steve Sommer, Splunk's former CMO, passed away. There isn't much you can say at a time like this, but you hope you get to a point where you can be thankful for the things you worked on together, the glasses of wine (more on that later) you shared and the Splunk t-shirt slogans you joked about that never quite made the light of day (thank goodness). If you've ever been to a Splunk event, seen a Splunk customer story, read about us in the press, visited the website or "liked" a tweet, this was all Steve's legacy. He built Splunk marketing into much of what it is today, until the end of 2016 when he semi-retired (but still did his email :-) ).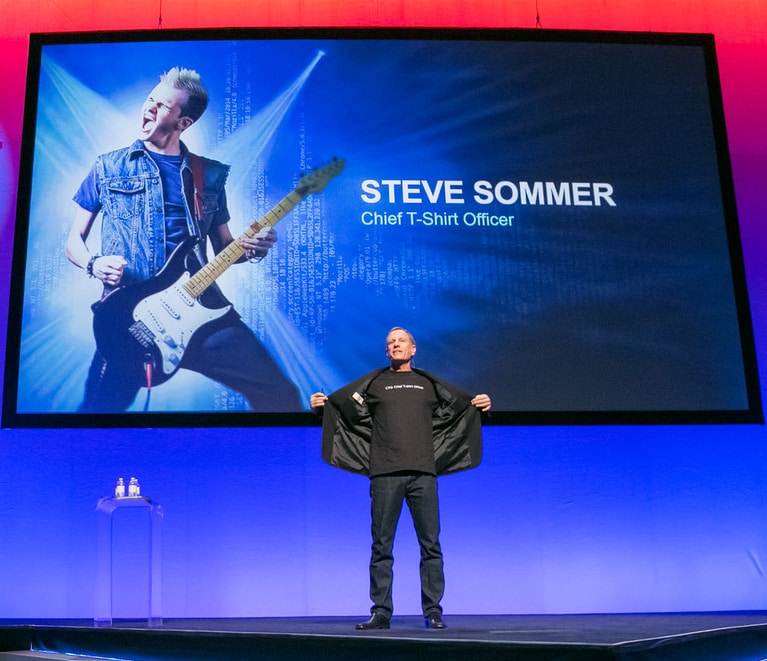 My experience of working for Steve got off to a slightly odd start. I dialed into the conference call number for my final interview with him eight minutes early, but as I joined there was already an interview going on between Steve and one of the other candidates for the job! The interview was coming to an end and Steve said to the other person, "Great talking to you—we'll speak soon." I pretty much thought that was that, and the other person had got the job. That didn't help my confidence as the interview started, but within a couple of minutes Steve had put me at ease and was genuinely interested. He asked hard questions—you'd expect nothing less—but he allowed me to give the best account of myself. That was Steve in a nutshell. A focus on detail but hugely supportive, encouraging and always made sure you were giving the best possible account of yourself.
After that unorthodox first encounter with Steve, I ended up working for Splunk and very quickly understood that Steve never slept—seriously. I'd get emails at 10am UK time and couldn't figure out if he was up early or late. You'd reply and he'd be right back with his reply in a minute or two. Tom Schodorf, who ran sales for Splunk, always said, "I worked pretty much all hours, but Steve took it to the next level." That level of effort and commitment played a huge part in Splunk being the company it is today.
Steve had an amazingly good grasp of the very low-level operational side of Splunk and also the very high-level way to position what we do. You learnt very quickly if you opened Salesforce when Steve was around, he'd dive right into a particular campaign and interrogate you on performance at the most granular level. At the same time, I remember being sat at an event with a slide I'd written about ITOA and he leant over my shoulder and said, "Who wrote that b***shit slide?" You quickly confessed, talked through it, realised he was right and made it better. Again, that approach of making you do your best work and encouraging you to not take the easy option was one of his great coaching tips that helped me so much.
I mentioned wine earlier; he was an expert. I know nothing about wine other than it comes in three colours: red, white and pink. He'd come over to EMEA, we'd go for dinner and he'd say, "Here's the wine list—you pick." I very quickly gave it back to him and said, "I don't know anything—you choose." So he'd pick the right wine and explain why with no sense of "snobbery." Steve was so down to earth and liked nothing more than walking his dogs; Max, Steve's dog, is actually Splunk's newshound on the Splunk website. By all accounts, he used to take Max walking at night on the ice at Lake Tahoe so they didn't get caught. This is what led to the Splunk dog coats.

Steve also took genuine delight in your well-being, how your family were and what was going on outside work. He also had an impish sense of humour. When a member of his family started work at another high-tech company in the valley, he had a glint in his eye when he told you he'd made sure his family member could ask tricky questions of the head of sales who used to work for Splunk.
Everyone at Splunk will miss him so much. Even though I was in London and he was in San Francisco, you always felt like he was there to support you and was always there if you needed him (literally at all hours of the day). The last time I saw Steve was in Half Moon Bay last summer, and after three years I finally told him the story about my job interview. He found it pretty funny and I think that's the lasting image I'll have of him—enjoying the Splunk stories with a glass of wine, laughing, followed by his eyebrows raised and a shrug of his shoulders.
If you get a chance, raise a glass of good wine—the kind that Steve would approve of—and toast Splunk's original Chief T-Shirt Officer.
Miss you, Steve.
----------------------------------------------------
Thanks!
Matt Davies