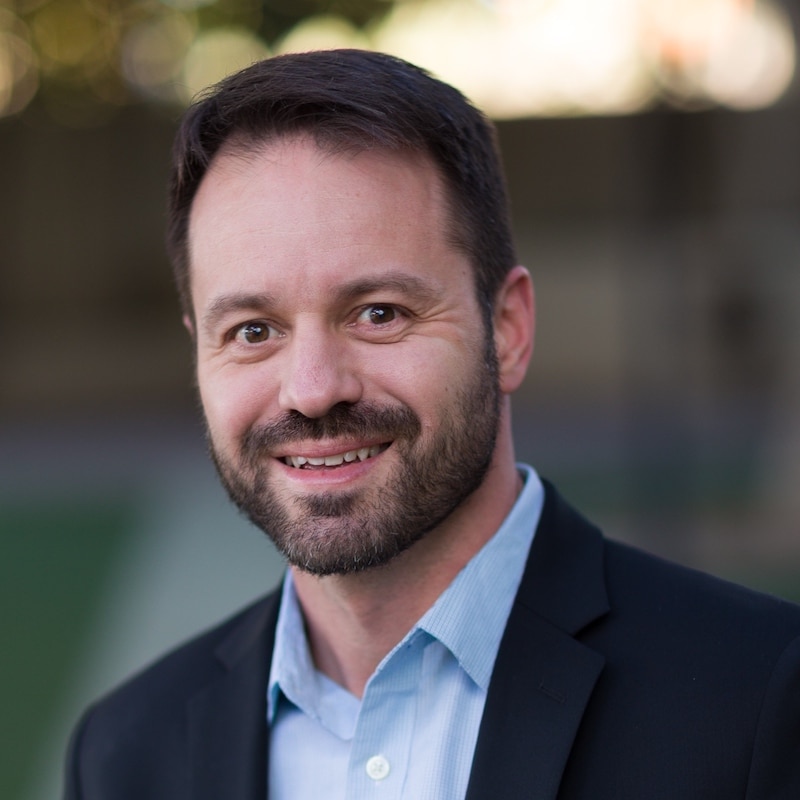 By Rolddy Leyva January 12, 2023
On Monday, January 16, the Dr. Martin Luther King Jr. holiday (MLK Day) in the United States will mark the 28th anniversary of this annual day of service. The holiday, observed annually on the third Monday of January, celebrates the life and work of the influential American Civil Rights leader while inviting citizens of all backgrounds to give back to their communities through acts of service.
Born in the segregated south of Atlanta, Georgia, on January 15, 1929, Dr. King was a social activist and Baptist minister who would go on to become one of the most influential figures in the American Civil Rights Movement. He would rise to prominence following his role during the 1955 Montgomery bus boycott, a protest in which Black and African American people refused to ride public buses in Montgomery, Alabama following the arrest of Rosa Parks for refusing to give up her seat on a bus to a white passenger. The boycott, the first large-scale protest against segregation in the U.S., elevated Dr. King into the national spotlight as a prominent leader for civil rights.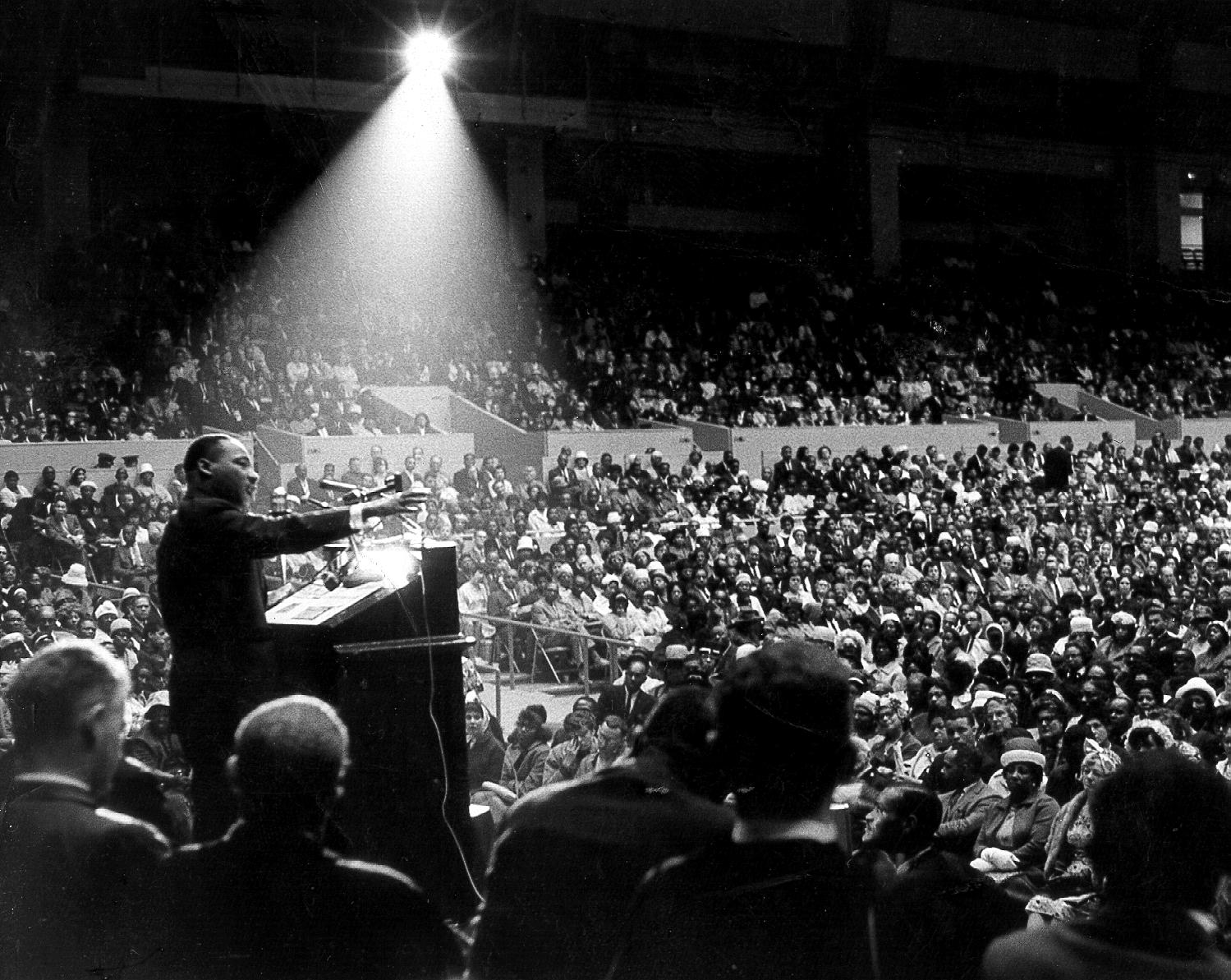 Inspired by Mahatma Gandhi's principle of nonviolence to affect social change, Dr. King promoted the use of nonviolence to draw attention to issues of inequality and as a means of ending racial segregation and oppression. He sought equality and human rights for Black and African Americans and all victims of injustice. He is perhaps best remembered for his iconic "I Have a Dream" speech, delivered from the steps of the Lincoln Memorial during the March on Washington in 1963. Over a quarter million people gathered to hear Dr. King share his vision for a future of peace, justice, freedom and equality for all. A future in which "this nation will rise up and live out the true meaning of its creed: 'We hold these truths to be self-evident, that all men are created equal.'"
The speech remains one of the most popular of all time and has endured as a defining moment of the American Civil Rights Movement.
Dr. King's work, and the movement he inspired, helped to bring about landmark legislation such as the Civil Rights Act of 1964 — which ended segregation and outlawed discrimination in public accommodations, facilities, and employment — and the Voting Rights Act of 1965, which removed legal barriers at the state and local levels that prevented Black and African American citizens from exercising their right to vote.
Dr. King was named Time magazine's "Man of the Year" in 1963 and, in 1964, became the youngest person ever at the time to be awarded the Nobel Peace Prize. On April 4, 1968, while in Memphis, Tennessee to lead a march in support of striking sanitation workers, Dr. King was assassinated as he stood on the balcony of his hotel. He was 39.
Enduring Legacy / Enduring Opportunity
Despite the undeniable impact Dr. King and his legacy have had on growing racial awareness, inclusion and equality in the U.S. (and beyond), and 60 years after his "I Have a Dream Speech," the search for Dr. King's "Beloved Community" remains an elusive one as the world remains riddled with racial disparities and inequalities. In the U.S., racial inequality continues to exist in the healthcare, education, housing, and criminal systems. And around the world, from Brazil to Europe and beyond, people of different races and nationalities continue to struggle with overt and covert racism, discrimination and systemic inequalities.
As a global society, we are still grappling with many of the same issues Dr. King fought so hard against. His dream lives on today as not just a vision for a better America, but one of a better, more equitable world; one that can only be realized through collective action, reform and commitment.
MLK Day: A National Day of Service
"Life's most persistent and urgent question is, 'What are you doing for others?'''
– Dr. Martin Luther King, Jr.
Dr. King's deep commitment to service and community has inspired people from around the world to work together for positive change. He believed that service was a form of bringing people of different backgrounds together to strengthen communities while addressing the critical issues that divide us.
It is in that spirit that MLK Day in the U.S. not only celebrates Dr. King's birthday, but it is also the only federal holiday that is designated by Congress as a national day of service — a "day on, not a day off." Coretta Scott King, a civil rights leader and Dr. King's wife of 15 years, said, "The greatest birthday gift my husband could receive is if people of all racial and ethnic backgrounds celebrated the holiday by performing individual acts of kindness through service to others."
Across the country, Americans of all backgrounds are encouraged to engage in public service and promote peaceful social change by taking action in their local communities and helping to achieve Dr. King's global vision for a Beloved Community in which "all people can share in the wealth of the earth — a world where racism and all forms of discrimination, bigotry, and prejudice will be replaced by an all-inclusive spirit of sisterhood and brotherhood."
Here are just some of the ways in which you can honor the life and legacy of Dr. King this MLK Day and beyond:
Participate in a Day of Service in Your Local Community - Visit VolunteerMatch or AmeriCorps to learn more about local volunteer opportunities. And invite your family, friends, and work colleagues to join you in your service engagements.
Reflect on Dr. King's legacy - Explore virtual learning resources to better understand the context and impact of Dr. King's life.
Donate or Volunteer at local Food Banks and Pantries - Visit Feeding America or Food Pantries to find an organization near you.
Deliver Meals and Groceries to Vulnerable Seniors - Help out someone you know or contact your local Meals on Wheels to learn ways to volunteer.
Stay in Touch - Check on your neighbors, friends and family, especially those who are older or may be alone. A visit, phone call or text could brighten their day.
Volunteer from Home - Check out AllForGood.org for additional service ideas and opportunities.
Cultivating Community & Belonging in the Workplace
Central to Dr. King's concept of the Beloved Community is inclusion for all. The Beloved Community describes a world in which discrimination is nonexistent, a society in which individuals of all backgrounds are embraced and treated with dignity and respect, with equal opportunity to participate in the economy, thrive and succeed.
While much remains to be done in order to fully achieve this vision in our current world, many of the traits and characteristics of Dr. King's Beloved Community are at the center of today's diversity, equity, inclusion and belonging (DEIB) practices.
Perhaps more necessary than ever, organizations can look to Dr. King's life and teachings as a blueprint for achieving workplace equity. It's undeniable that Dr. King was a man of unwavering courage. Even as he faced continued oppression and opposition, he remained steadfast and fearless in the fight for racial equality, human rights and social justice. Dr. King's legacy serves as a reminder, even in difficult times when systemic change seems elusive, we must courageously persevere.
Dr. King, a leader of all people, was a unifier who understood the importance in bringing everyone together to achieve a common goal. Today, the quest for inclusive workplaces for all cannot be achieved without the critical actions of allies and advocates. Collectively, we can live out Dr. King's beliefs by starting where we are and realizing that even the smallest actions can make a difference.
At Splunk, and with "belonging" as the north star of our DEI ambitions (please see our Global Impact Report), we remain committed to accelerating representation growth among historically underrepresented groups, beginning at the top, and to ensuring that ours is a workplace where individuals of all backgrounds can be themselves, come together to do their best work and thrive. It's what we refer to as our "Culture of Belonging" and it's at the heart of our employee experience and how we work. We know there is more for us to do to achieve our belonging aspirations, but we remain committed to doing the work and accelerating our progress.
We proudly honor and commemorate the life and work of Dr. Martin Luther King, Jr. and of his vision for a better, more just and inclusive tomorrow for everyone.