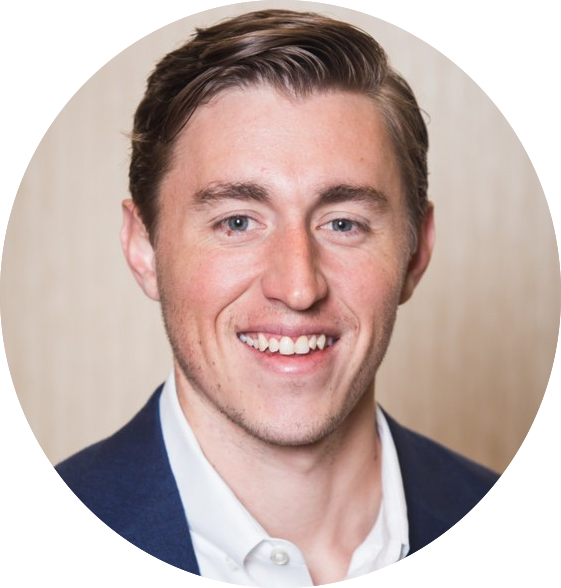 By Brandon Benke October 11, 2022
It will not come as a surprise to you that fraud and financial crime is continuing to challenge organizational business and cyber resiliency plans. Odds are you have dealt with fraud firsthand, or know someone experiencing the pains caused by fraud. Back in 2020 we shared some thoughts about how we believe leveraging a data platform like Splunk can help you gain more anti-fraud value and insights from your data and showed how you can determine what your data is worth. We contextualized this by explaining how the level of fraud as a percentage of revenue had increased from 2017 to 2018. Well, as you might have guessed the cost of fraud continues to rise. According to LexisNexis, eCommerce and Retail organizations in North America have seen double digit growth in the cost of fraud and in the U.S. alone every $1 of fraud costs organizations $3.85, up 19.8% from pre-pandemic levels.
It isn't hard to guess why fraud keeps rising — new technologies and forms of payment improve the customer experience but create opportunities that fraudsters love to exploit. So, is fraud just part of doing business? Perhaps. Risk tolerance is part of our world, but what isn't always salvageable is a brand tarnished by fraud because they have passed negative experiences on to the consumer.
Many organizations are stuck in a siloed approach to anti-fraud using point solutions without the added benefit of end to end monitoring and visibility. Current fraud detection technologies often lack:
The ability to process mass amounts of transactional data
"Real-time" Advanced Analytics
The ability to correlate multiple sources of data to find causation
Link analysis
The ability to measure human behavior
Ok, so this all feels pretty bleak, but there is good news here. At Splunk, we are pretty big on the importance of data, and data is the foundation of the fully supported Splunk App for Fraud Analytics (SFA). SFA is a sophisticated anti-fraud solution that uses the detection and investigation power of Splunk Enterprise Security (ES) to remove silos between point solutions and increase the speed of fraud detections and investigations.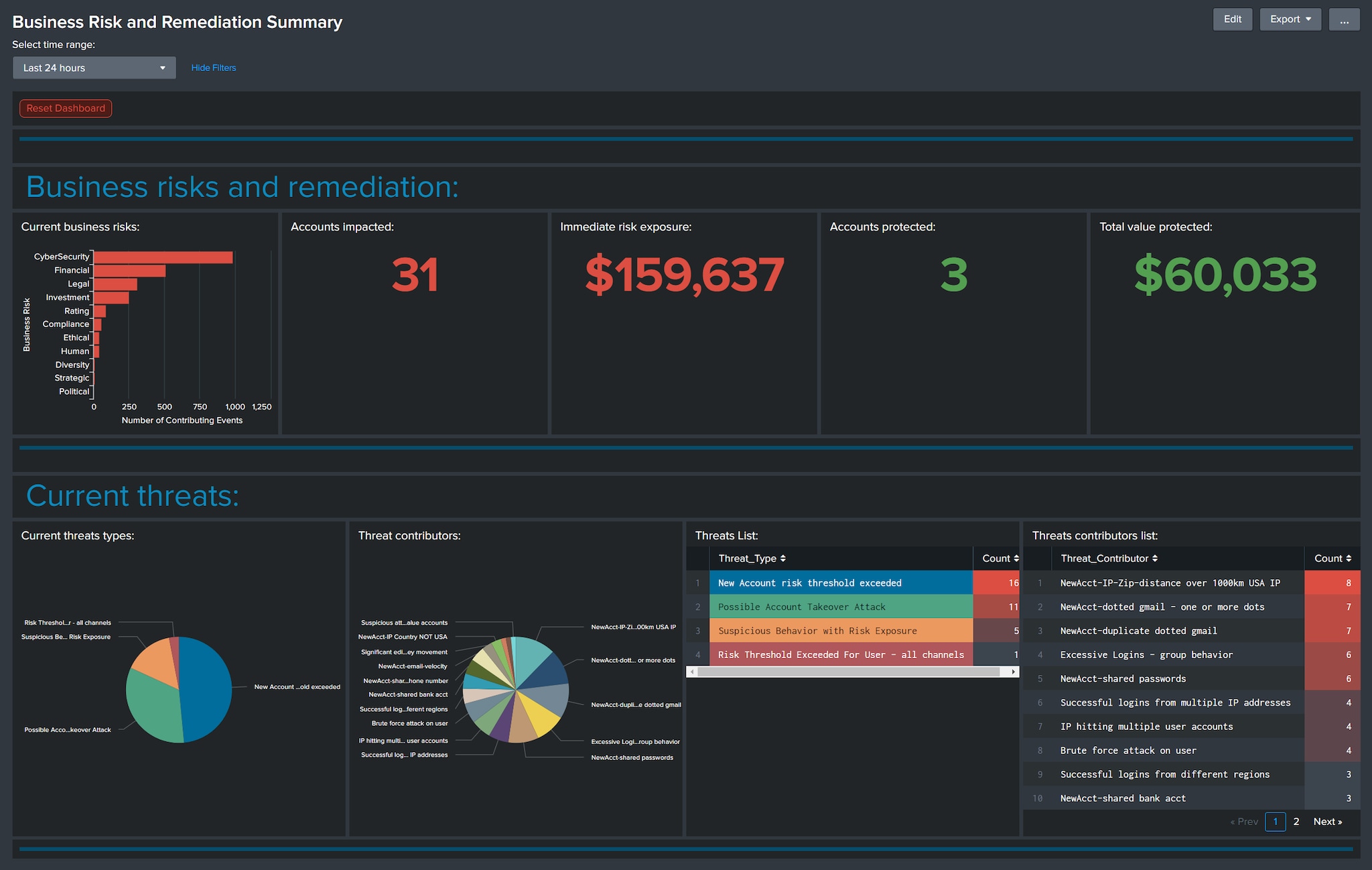 With SFA, fraud analysts can utilize the Risk Based Alerting framework within ES to improve alert fidelity and quickly gain insights into their current fraud risk exposure down to the dollar amount! SFA also helps organizations gather insights and conduct meaningful fraud investigations based on their level of risk. And with the data visibility capabilities of Splunk, fraud teams can ensure that all of their data is captured, including that of existing point based fraud solutions.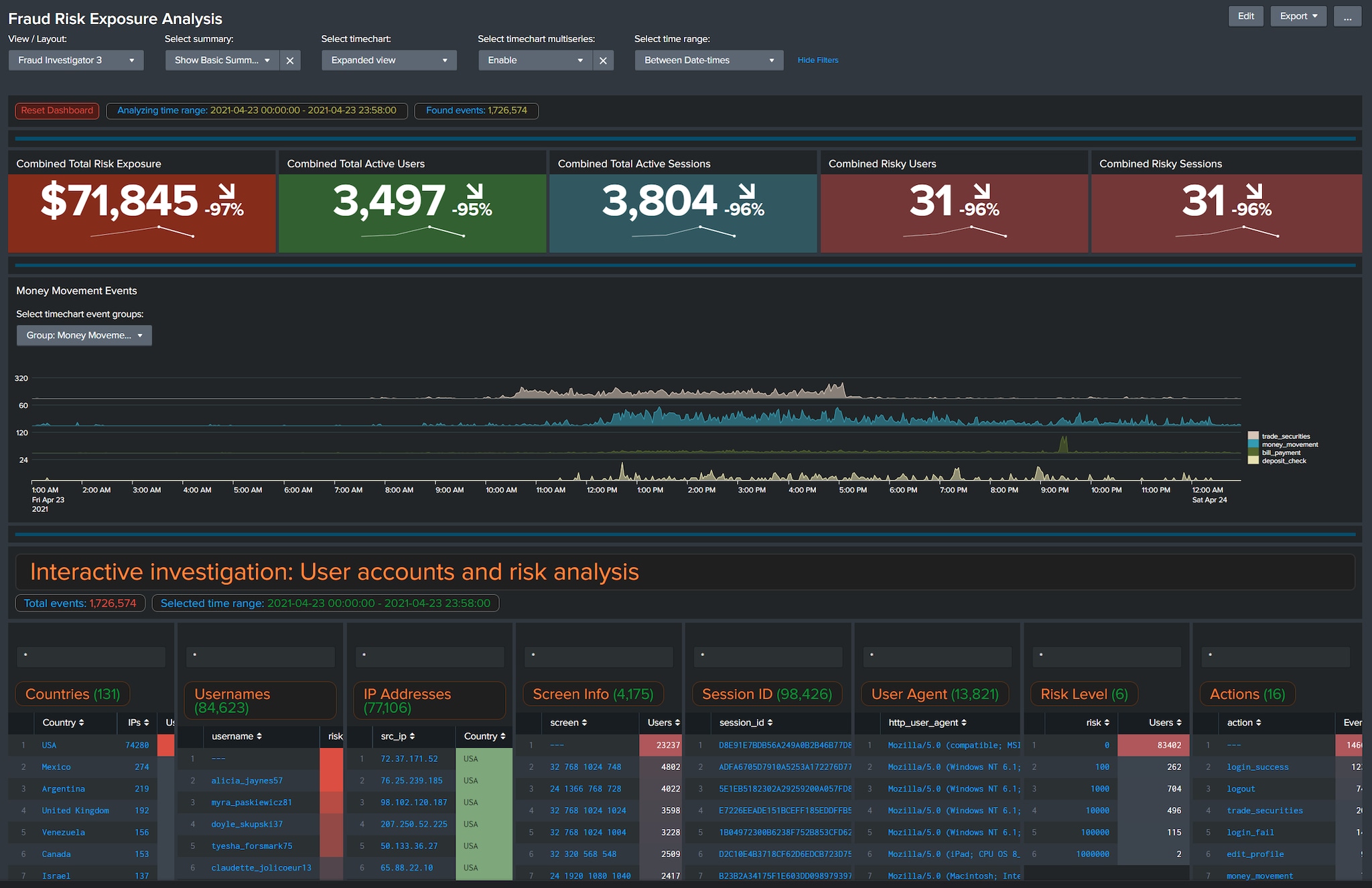 Not all fraudulent activity is known, or inherently overt and easy to spot. Now more than ever, fraud analysts and other users need the ability to quickly detect fraud and understand their risks without having to pivot between tools and spreadsheets. With the Splunk App for Fraud Analytics you can bridge the gap between the needs of the business user and the complex analyst requirements with a truly open and customizable platform.
According to Frost and Sullivan, Cyberfraud was expected to contribute most to overall fraud between April 2021 and April 2022. But it's not too late to take action- let your data be the fuel for your anti-fraud strategy with the Splunk App for Fraud Analytics and take the necessary steps to reduce the financial and reputational damage caused by fraud.
Get Started Today!
The Splunk App for Fraud Analytics is available today for both Cloud and On-Prem Enterprise Security (ES) users. So no matter how you use Splunk ES, you now have access to The Splunk App for Fraud Analytics!
To learn more about SFA, check out the latest User Guide Documentation and Solution Brief. Also, be on the lookout for more blogs diving into specific use cases and technical aspects of SFA. We also invite you to take a look at previous .conf sessions showcasing how Splunk helps customers solve their trickiest fraud challenges.
Thank you, and happy Splunking!