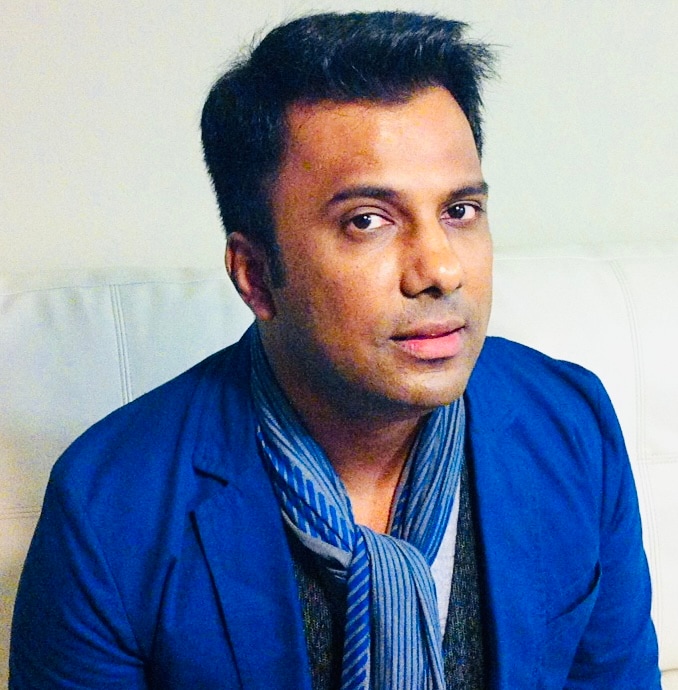 By Prakash Srinivasan April 26, 2023
Your Splunk Platform UI Home Page had a makeover!
You wondered if your Splunk Platform home page (app: Launcher) could be more approachable to users of all levels and needs - novices, experienced, and also those with accessibility challenges.
You needed it to be more engaging than the Getting Started and Home Dashboard, with an easy-to-use App Order customization.
You wanted to avoid too many clicks to get to specific pages and insights relevant to your data outcome (e.g., VPN traffic monitoring dashboards).
You wished you had an index of your data insights for better context when created in collaboration with your colleagues.
As always, we heard you!
So, What's New?
We recently launched a redesigned home page in Splunk Cloud Platform 9.0.2303 (will also be available in the next version of Splunk Enterprise — stay tuned!) where you can:
Enable all users in your organization to use it with improved accessibility
Get to your task pages and insights faster in a few clicks
Browse a comprehensive list of Knowledge Objects you've created and have access to
Start right where you left off with the recently viewed Knowledge Objects
Easily customize the app order, or search by name for better app browsing
View your home page in dark mode
Old Home Page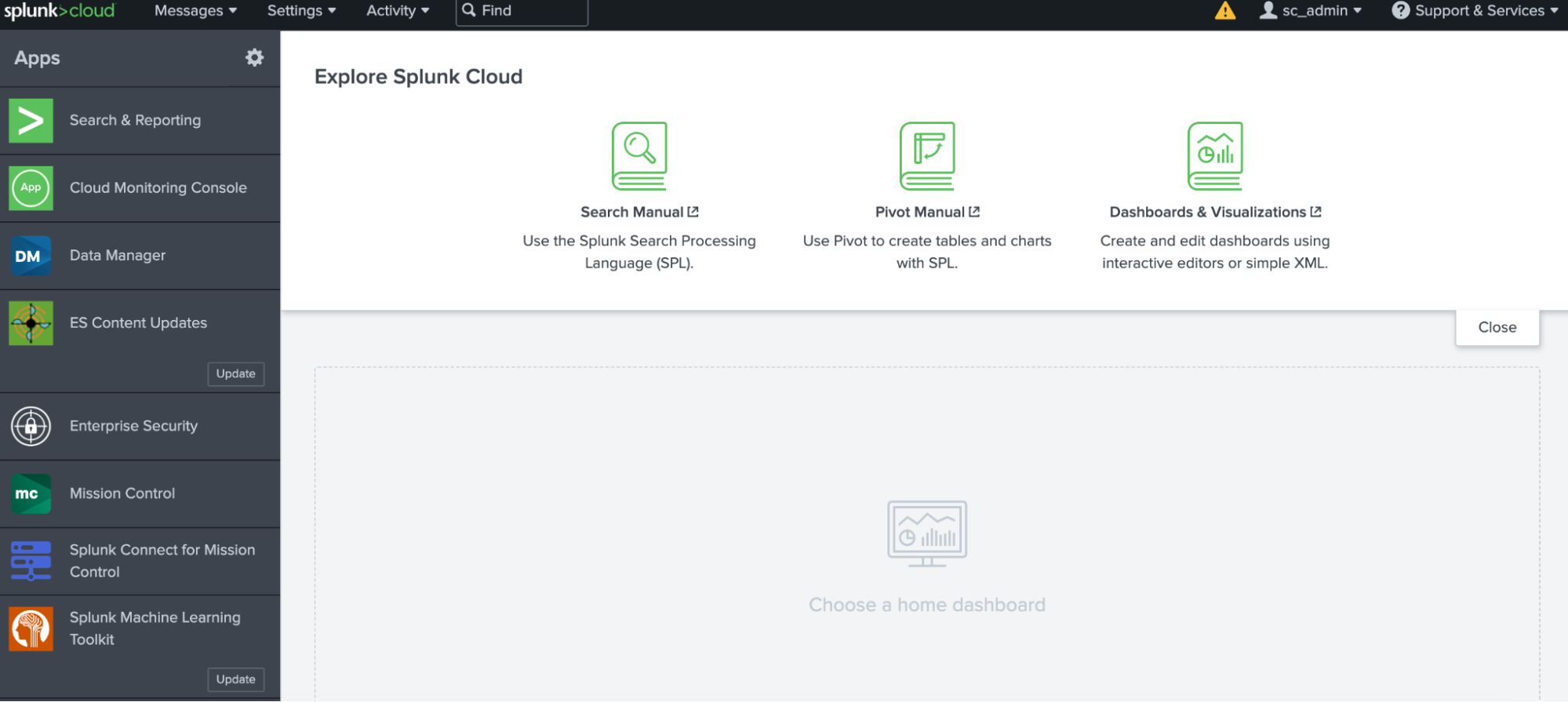 Updated Home Page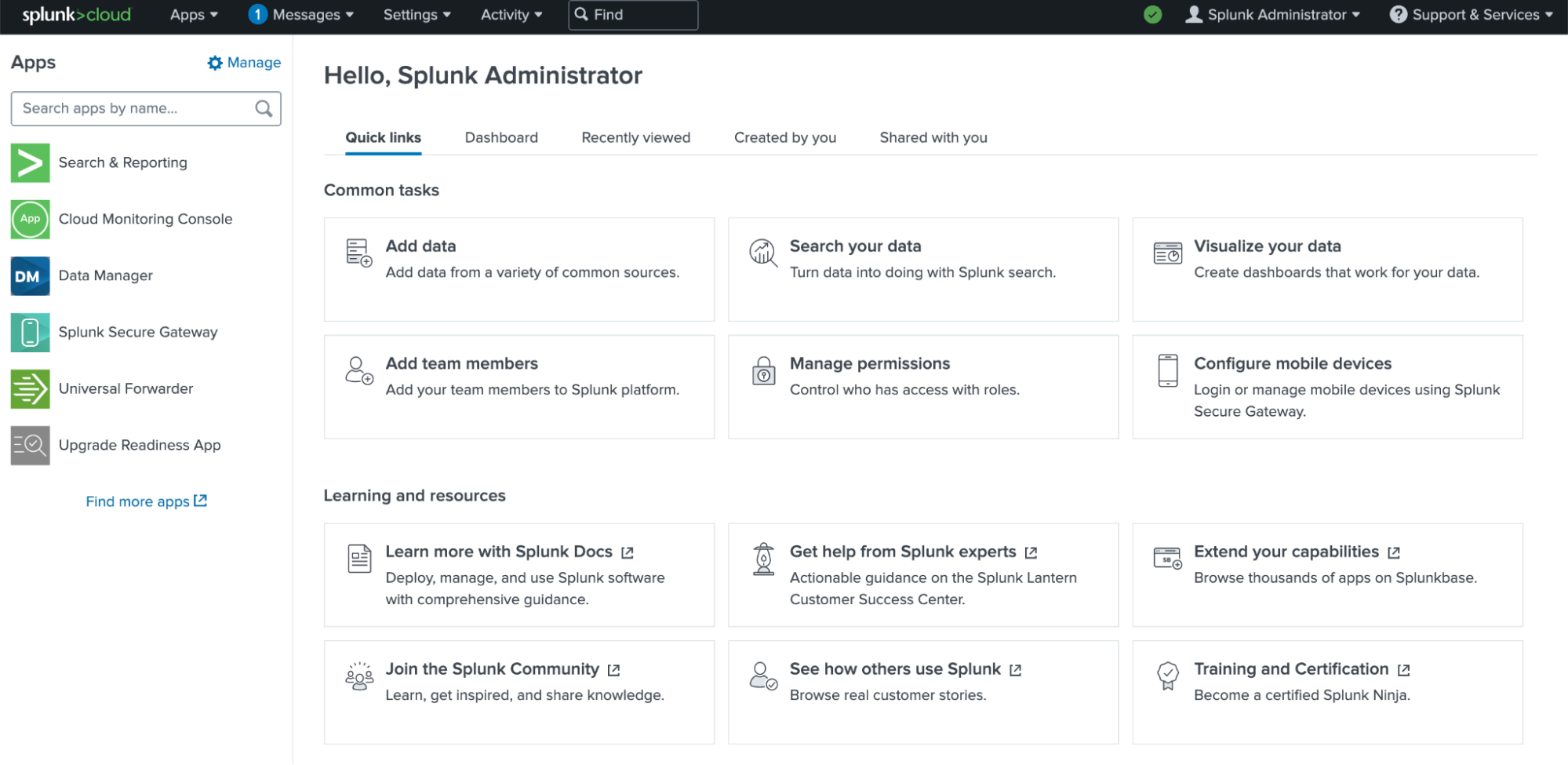 Now, let's have a run-through of the experiences in this new home page.
Dark Theme Support
We recently introduced dark theme support for the Search & Reporting app pages in the Splunk Cloud Platform 9.0.2208. Your theme settings will default to match your system settings, or you can turn on the dark mode by going to "User Profile > Preferences > Theme". The new home page also honors your theme settings in the user preferences.

Quick Links
This tab lets you have the most common tasks and Splunk Self-Help Resources at your fingertips - less menu navigation and clicks, and no more searching for those browser bookmarks! These links come in handy within the product when you need them!
Home Dashboard
You can still pin your favorite dashboard to get to it faster. Your home dashboard from the previous home page is available under the "Dashboard" tab. As a reminder, you can add Classic(Simple XML) or Studio dashboards as your home dashboard.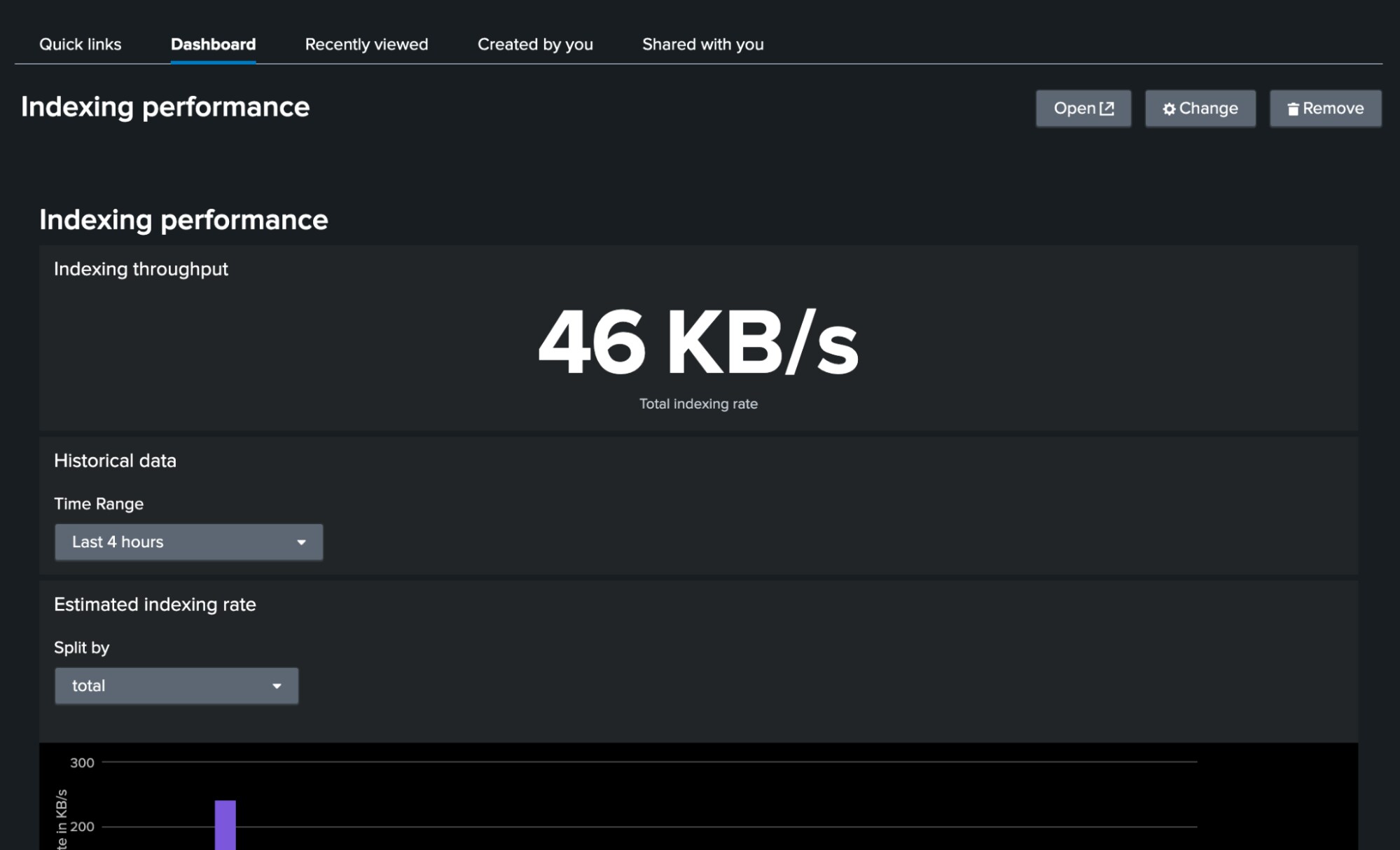 Recently Viewed
Looking for that VPN Activity dashboard you were last looking at? Log in, go to the relevant app (e.g., Search & Reporting), click on Dashboards, and filter by name/owner to locate it. More clicks to get to what you usually/frequently start with. No more of that.
This tab shows what knowledge objects (Alerts, Dashboards, Datasets, Reports) you accessed recently in the last 30 days to fast-track your reach to those crucial insights.

Created by You
Get to this tab to have a consolidated view of the knowledge objects (Alerts, Dashboards, Datasets, Reports) created and updated by you.

Shared With You
Do you want to be aware and access the company's network traffic dashboard your Splunk Admin or Analyst recently created or updated that is relevant to your job?
Here, you can find all the knowledge objects (Alerts, Dashboards, Datasets, Reports) you've access to i.e., created and updated by you and your colleagues.

Easier App Ordering
Regardless of the magnitude, Splunk deployments can have a multitude of applications, and it gets trickier and time-consuming to locate and access those apps of interest by scrolling through a long list. You are currently used to ordering apps by drag-and-drop so your favorites appear at the beginning of the Apps dropdown.
With the new app order management experience, you can just move apps of interest to the top of the list by clicking on "Pin". You don't want that app to be in the top group? Just "Unpin" it.
Your existing app order from the previous home page is retained in the new version.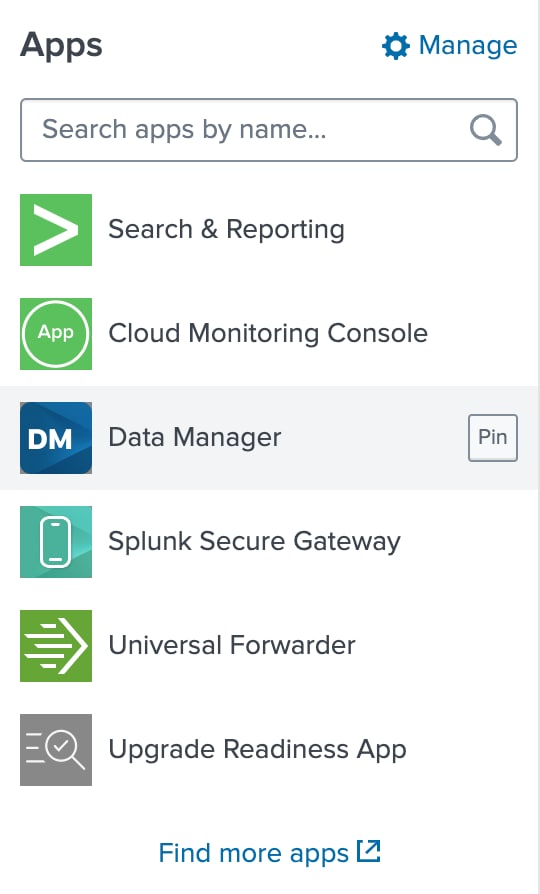 How Do I Get This New Experience?
As you can see, the new home page has tons to offer to accelerate your day-to-day tasks with the Splunk Platform. To take advantage of the new experience, your default app must be "Home". If it isn't currently, you can always change your default app settings by going to "User Profile > Preferences > Global > Default Application" and selecting Home from the list.
Check out what other cool stuff we rolled out in the latest Splunk Cloud Platform release, 9.0.2303!
Splunk is committed to the continued enhancement of products and experiences for our customers. We want to know your thoughts and ideas about this new feature via the Splunk Community and Splunk Ideas.
As always, keep on rockin' and Splunkin'!