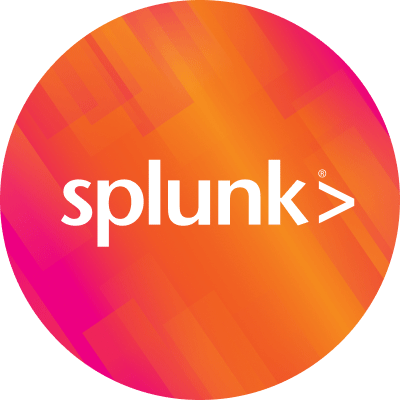 By Splunk September 08, 2022
Hot summer days mean beautiful weather for picnics, pool days, and trips with the family. While you're out this summer enjoying the sun, leave your laptop and backpack behind, because with Splunk Mobile, you'll always be ready to access dashboards or receive alerts no matter where you are.
The new features announced this year at .conf22 let you do even more from the comfort of your pool chaise! So lay back, relax, and keep on reading to learn how your phone can connect you to even more data powered by Splunk.
View Scheduled and Unscheduled Reports
Splunk Mobile now supports Splunk reports. Save Splunk searches so that you can run them again, or schedule a saved search to run at regular intervals.
You can view Reports by tapping on Reports in the bottom navigation bar. Then swipe between filters for all, scheduled, or favorited reports. If frequently access some reports, favorite them to quickly find them in the app.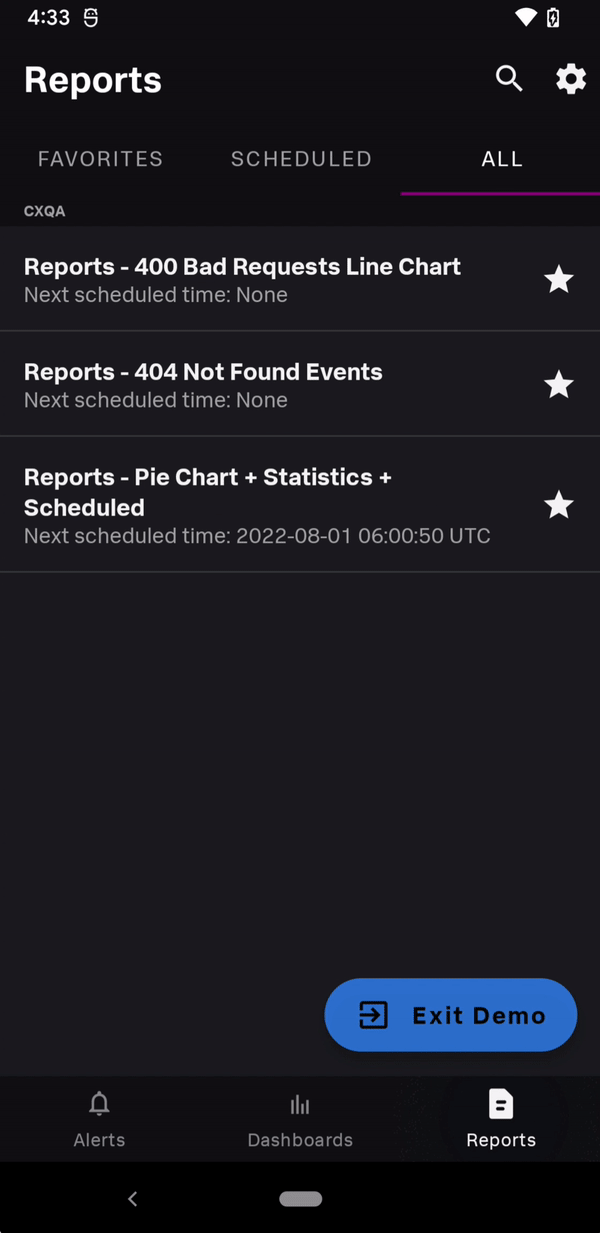 For any scheduled report in the Reports list, you can view the time of the next scheduled run or tap into report details to know when the report last ran.
Can't wait to try it out? Reports are available in demo mode in Splunk Mobile for Android version 2022.8.18 or higher. Access it by opening the instance manager, scrolling to the bottom, selecting any demo instance, and tapping Reports.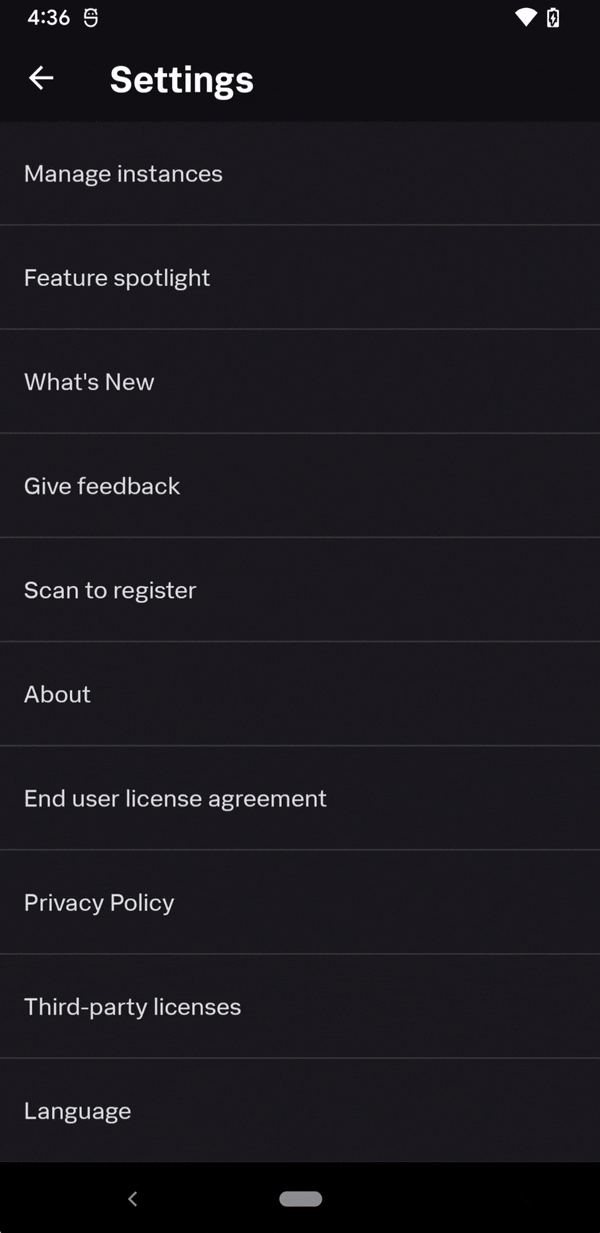 To get started with viewing reports from your Splunk deployment, you'll need Splunk Cloud Platform 9.0.2205 or higher, which contains Splunk Secure Gateway 3.1 or higher.
Coming Soon
Web-to-Mobile Dashboard Sharing
Get excited for our new feature coming soon that makes it easier to access and share dashboards between Splunk Web and Mobile.
On any Classic or Studio dashboard, select the new "Mobile" button to display a QR code.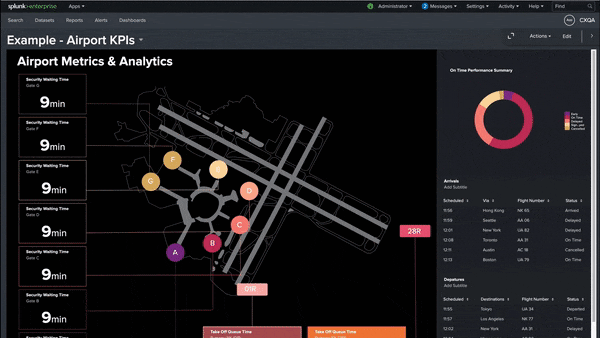 Scan this QR code with either the Splunk Mobile app or your regular camera app to automatically log in to the instance and get the dashboard on your phone.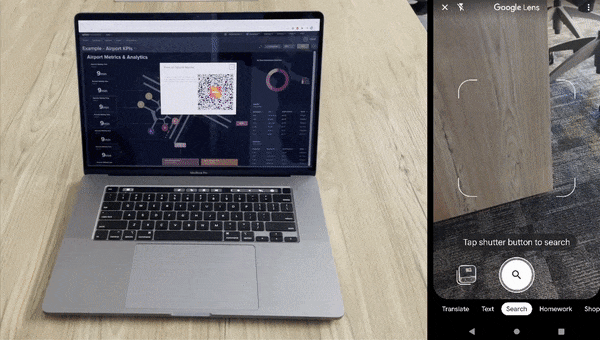 Once the dashboard is on your phone, share it with your team so they can find data-driven answers wherever they are.
Web-to-Mobile Dashboard sharing will be available soon for Dashboard Studio and Classic Dashboards in Splunk Cloud Platform.
Classic (Simple XML) Dashboards in Grid View
In the past, we optimized Classic dashboard navigation by organizing all the panels in a list view to minimize pinching and zooming to see your data. However, we've heard feedback that this wasn't the best navigation experience for everyone.
Soon, we'll be introducing grid view for Classic dashboards. You'll be able to switch between list view or grid view for dashboards, just like how grid layout dashboards from Dashboard Studio work today on Mobile.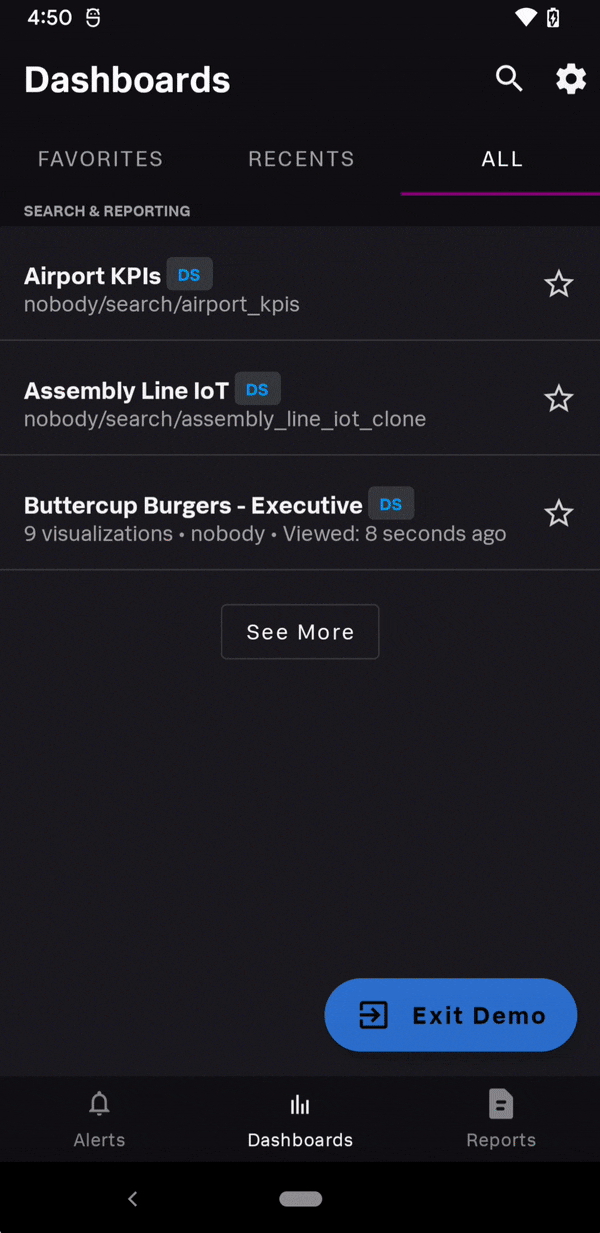 Keep an eye out for an update that'll contain this feature!
Scheduled Report Notifications
Do you currently have emails setup for your scheduled reports so that when they're finished running, the results are emailed to a group of people? Soon you'll be able to use the Splunk Mobile app to send them a mobile notification instead!
Users will receive a push notification letting them know that the results from the report are ready for viewing. Tapping the notification opens the report in Splunk Mobile and allows users to review the results as native visualizations and tables.
You'll also be able to turn notifications for each scheduled report on and off – so you can choose which ones to enable notifications for.
Morning coffees with a review of business metrics just got a whole lot easier.
Next Steps
Interested in trying out some of the features you just read about? Check out our documentation to see how to get started, and download the Splunk Mobile app via the following links:
Get connected to the Splunk Mobile team by joining us in the Splunk Community Slack! We hang out in the #mobile and #splunksecuregateway channels and are always happy to help.
If you have a feature you'd like to see in the future for Splunk Mobile, submit your ideas in Splunk Ideas to help us prioritize it on our roadmap.
Last but not least, don't forget to keep an eye out for more Connected Experiences blogs and review the past ones here.
---
This article was co-authored by Kelly Kong, Product Manager for Splunk Mobile and Jesse Chor, VP of Engineering.
----------------------------------------------------
Thanks!
Jesse Chor