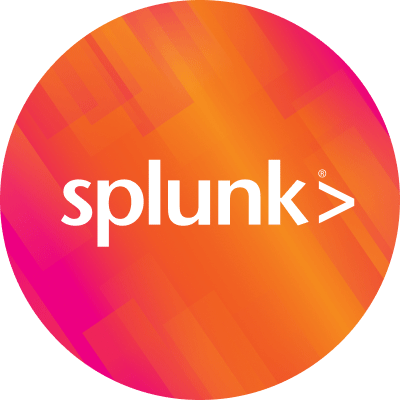 By Splunk December 08, 2021
Are you busy and on the go but still need to dig into your data and view your dashboards? We've got you covered — introducing… Splunk for iPad!
Splunk for iPad is designed for and dedicated to what's unique and great about the iPad, taking full advantage of its portable and interactive nature with unique dashboard annotation and note-taking features. Whether you're a C-suite executive looking for a synthesized overview, a team collaborating to view dashboards of your operations, or simply a user wanting to view your data on a larger screen without having to pull out your laptop, turning data into doing has never been easier.
Three-Column Navigation
Get ready to investigate anywhere. With our flat three-column navigation, accessing your dashboards and alerts is now just a tap away. No more flipping through multiple screens to find your data. With the iPad's large screen size, you can stay in context as you view your dashboards in all their detail.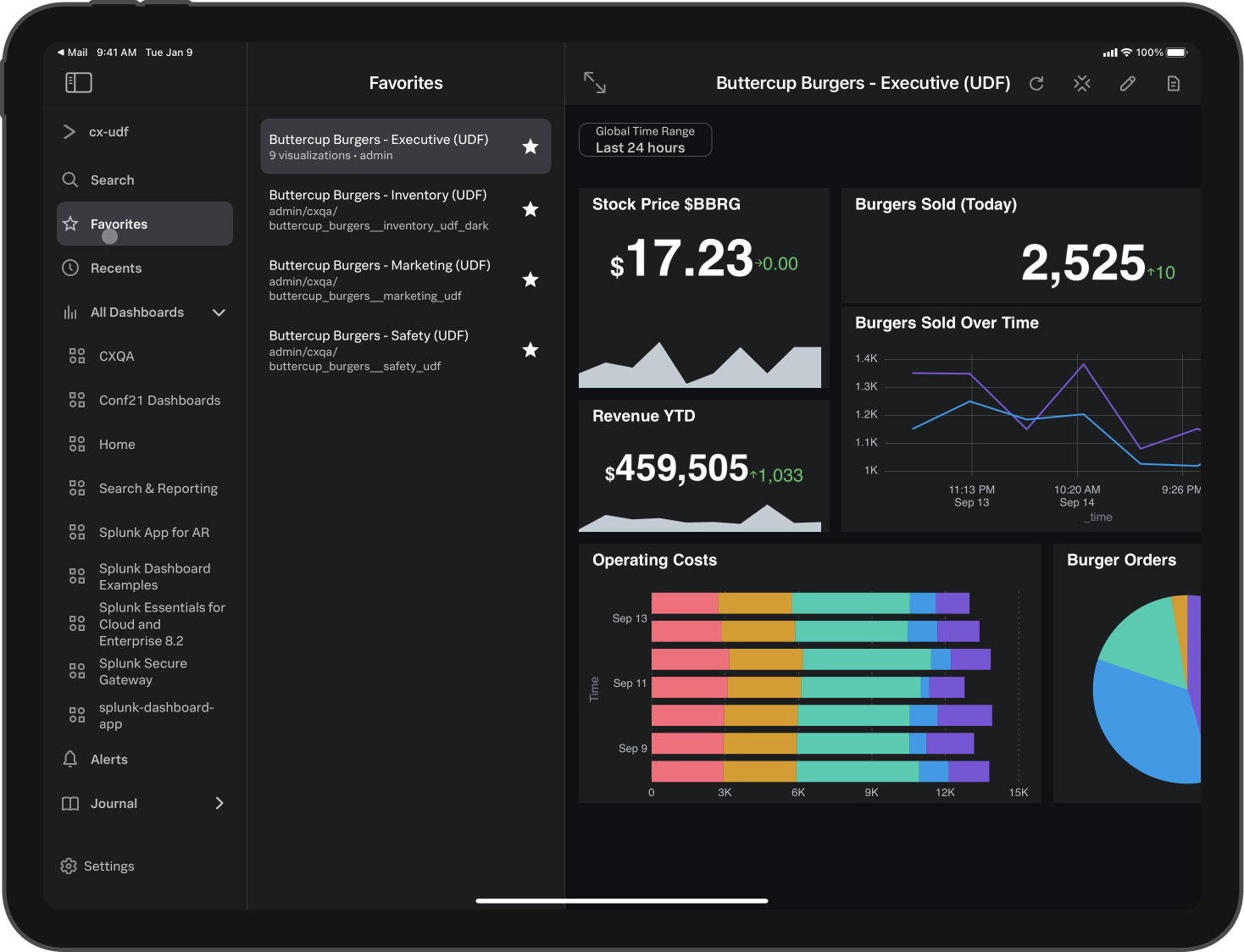 Annotate and Mark Up Your Charts
While the iPad is a touch-first device, Splunk for iPad has first-class support for multiple kinds of inputs, such as a keyboard and trackpad, and even the Apple Pencil for annotations! Splunk for iPad is an awesome collaborative tool for teams, empowering you to mark up your charts and easily share your findings. From the dashboard view, simply tap on the pencil icon and you can start jotting away.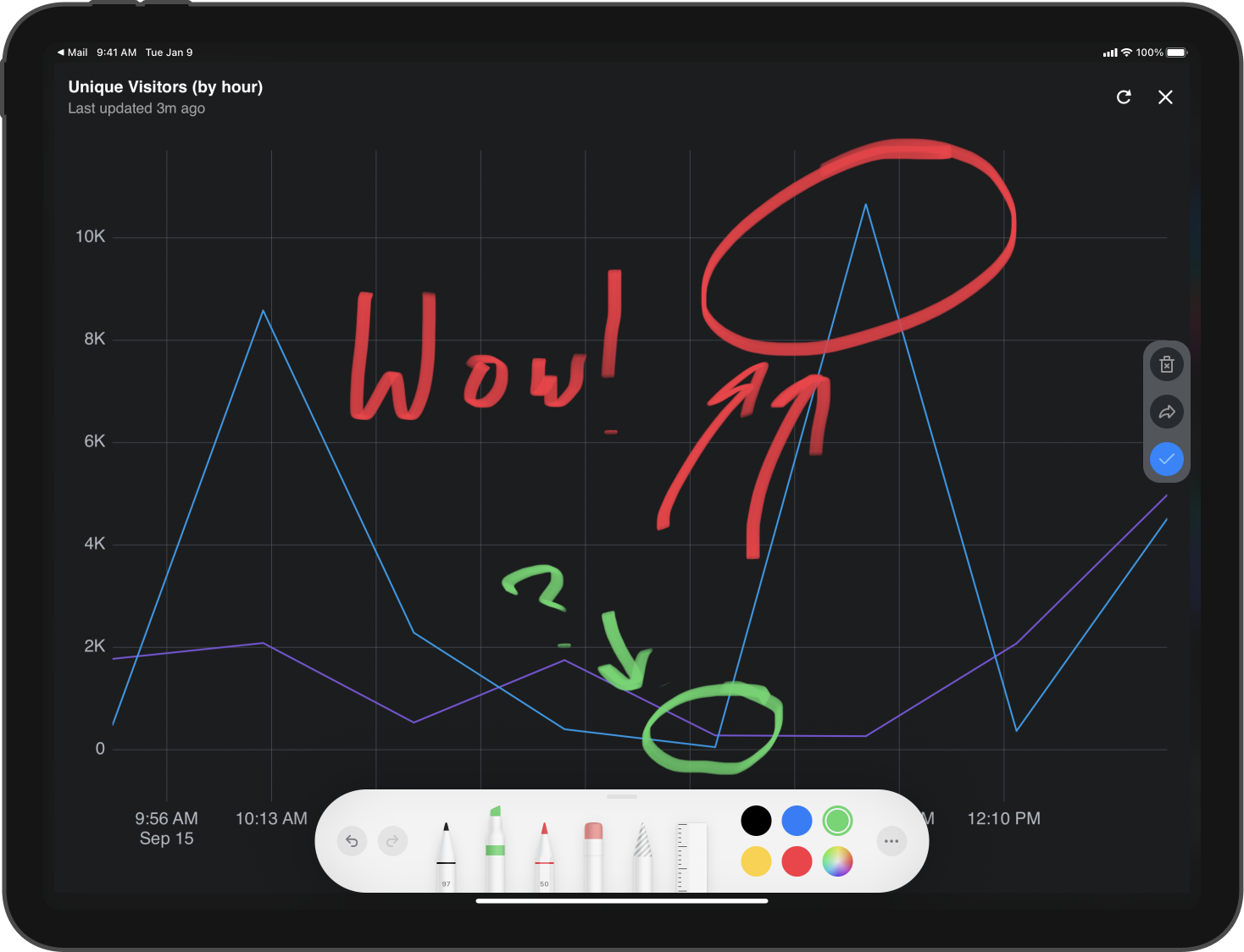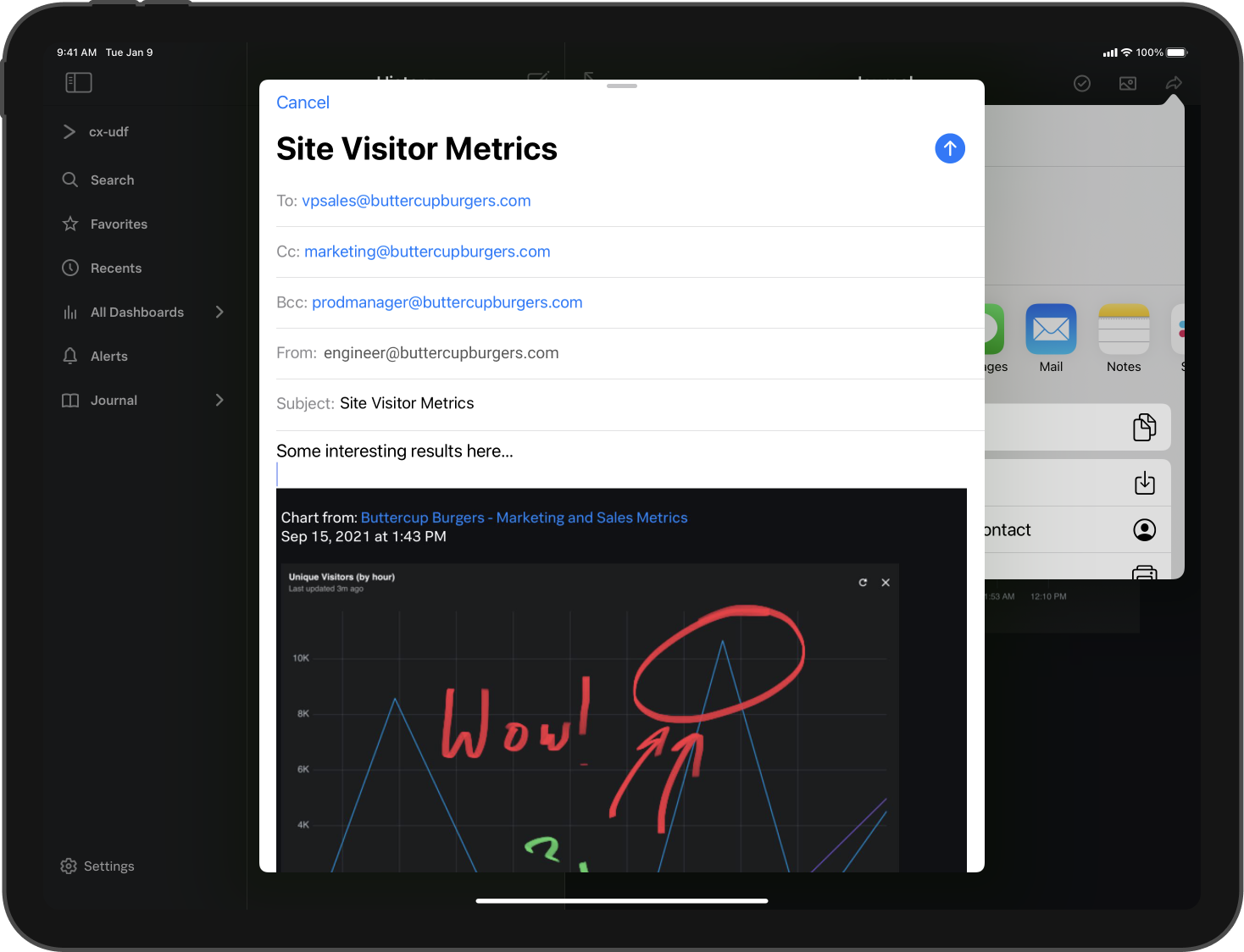 Keep a Data Journal
With Splunk for iPad, we introduced the Data Journal which enables you to take notes and record relevant historical context to understand your data better. You can drag and drop relevant charts and continue to add text and other images to contextualize your notes. Then, leverage the awesome collaboration tool that is Splunk for iPad by sharing entire notes with your team. Email, Slack or Messages... we've got you covered!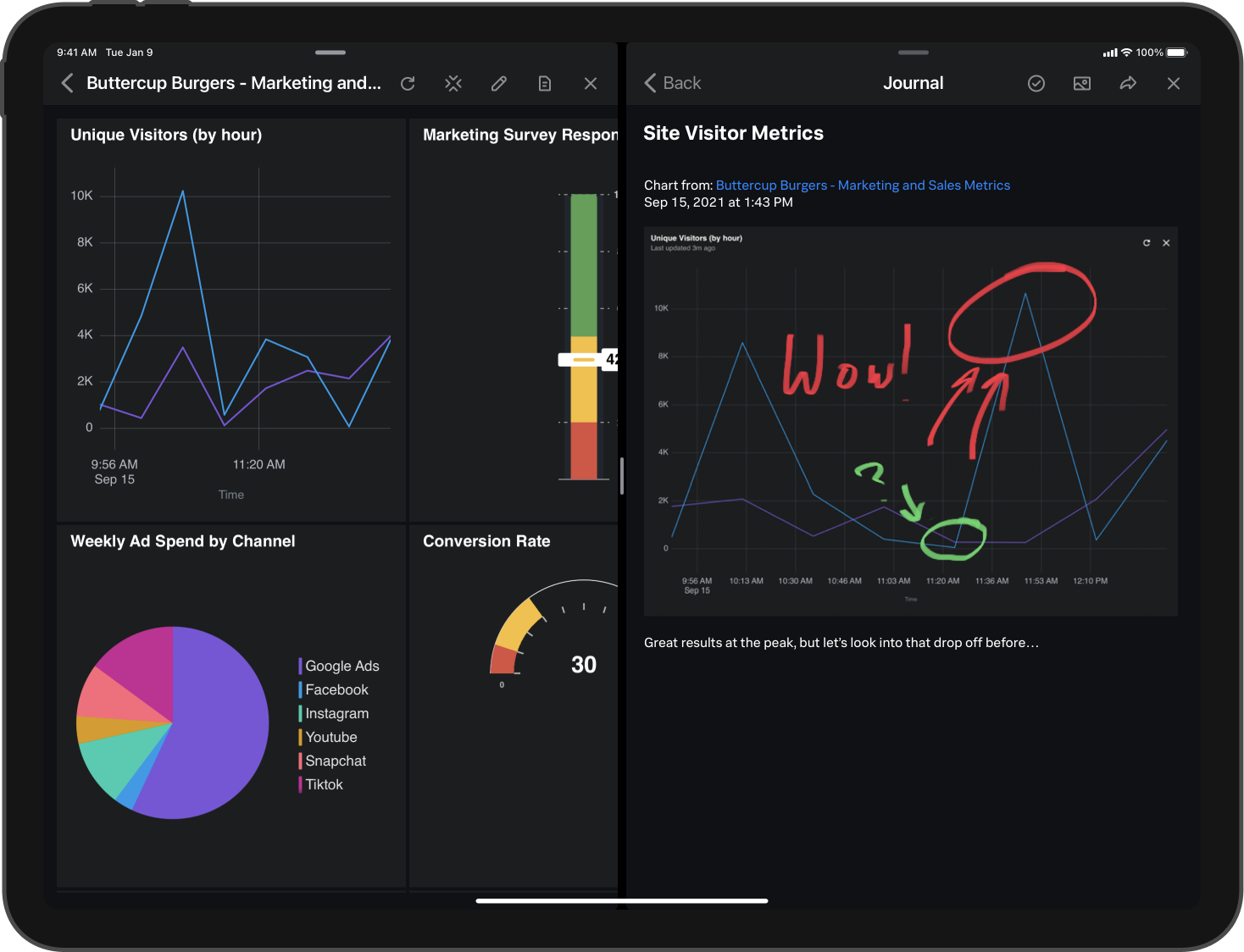 Multitasking
It doesn't end here! For those extra productive users, we also support iPad OS' enhanced multitasking capabilities so that you can have multiple windows open at once. You can compare data by opening 2 dashboards side by side, or even pair Splunk for iPad with other apps such as Slack, Mail or Safari, taking your productivity to the next level!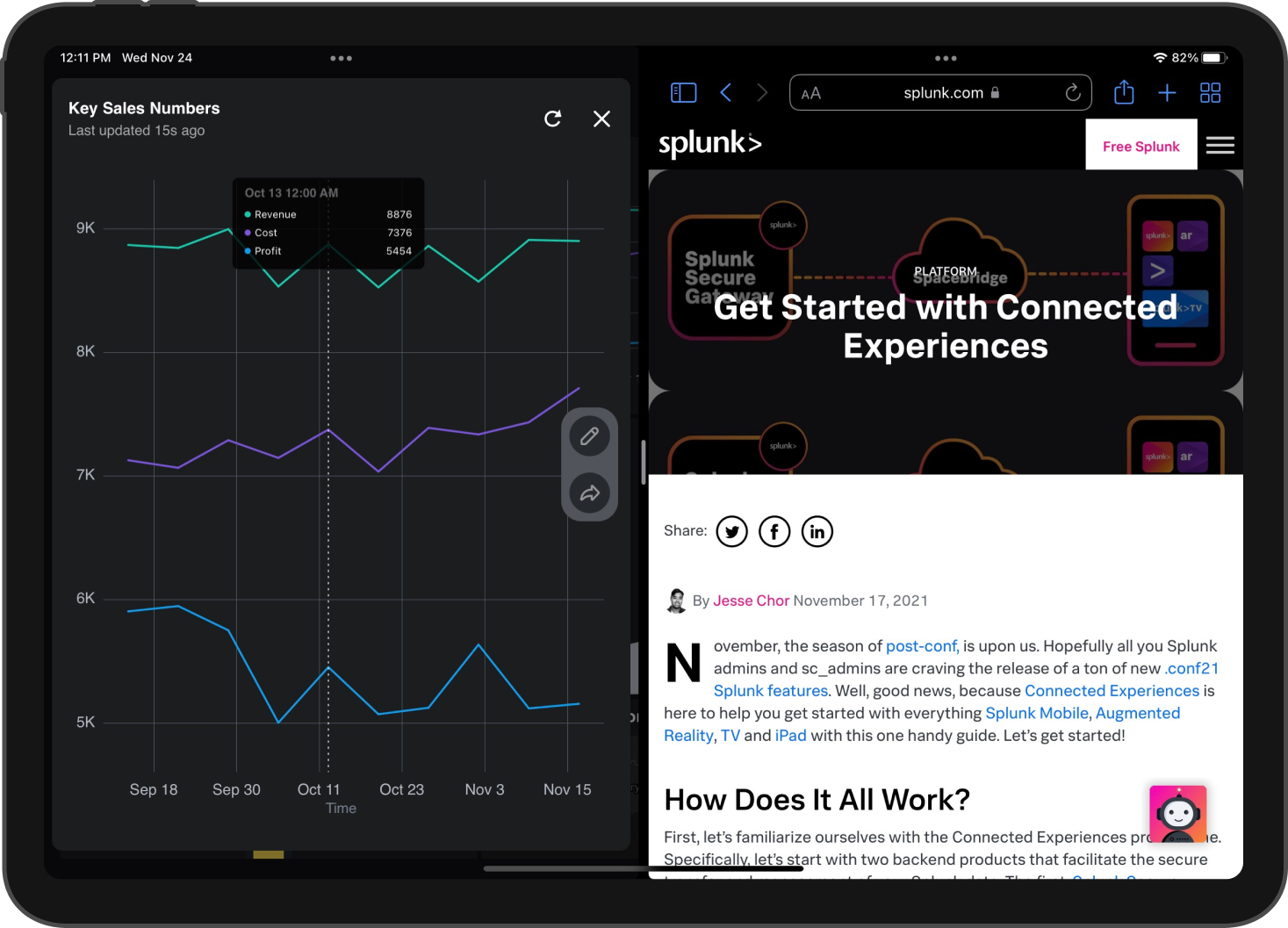 Dashboard Studio & ITSI Glass Tables
If you're already taking advantage of Splunk's new Dashboard Studio to build beautiful, next-generation dashboards, we have good news! Splunk for iPad supports these dashboards out of the box as well as ITSI Glass Tables. And if you're still using standard Splunk Classic (Simple XML) dashboards, no worries! We support those as well.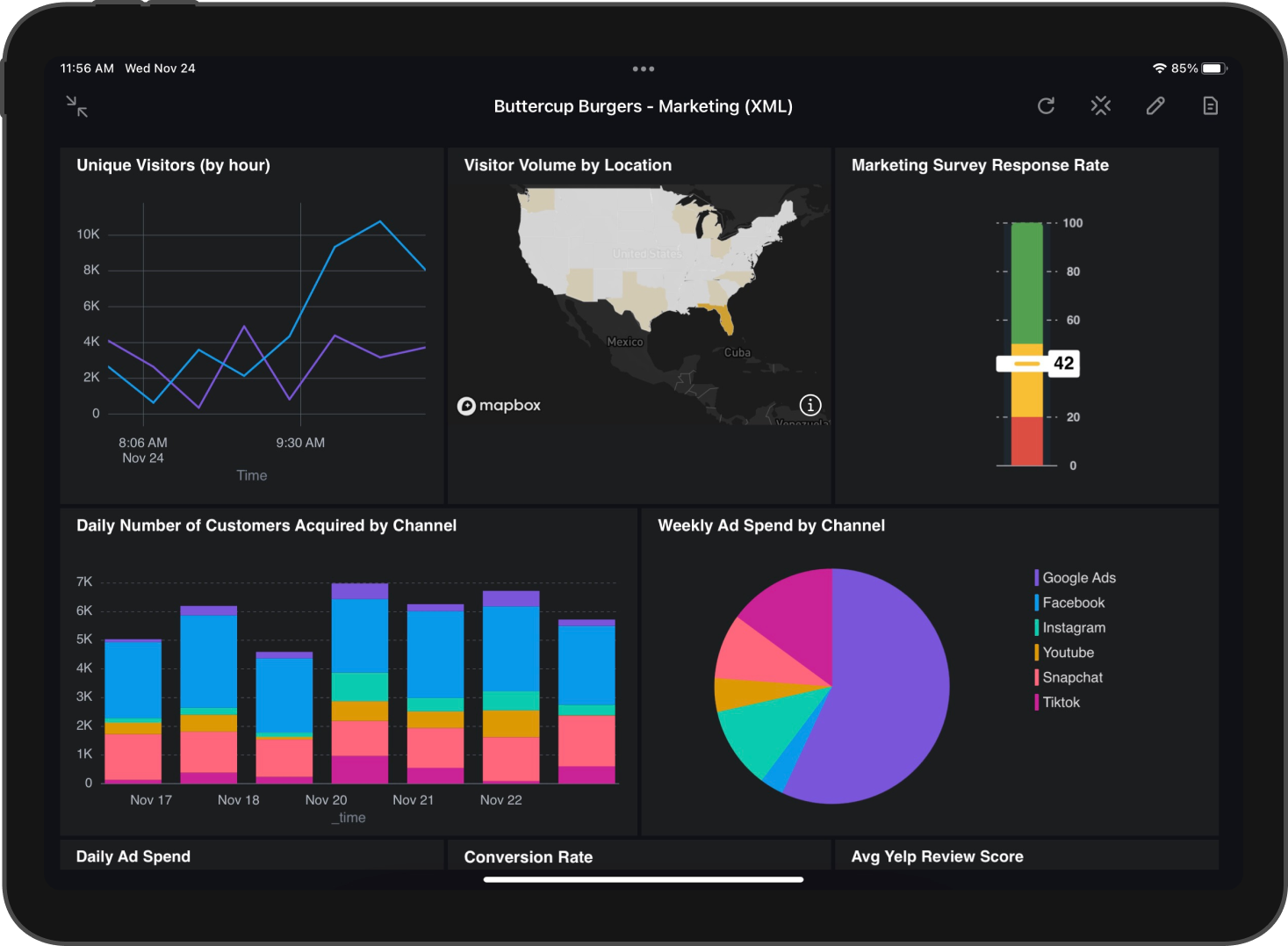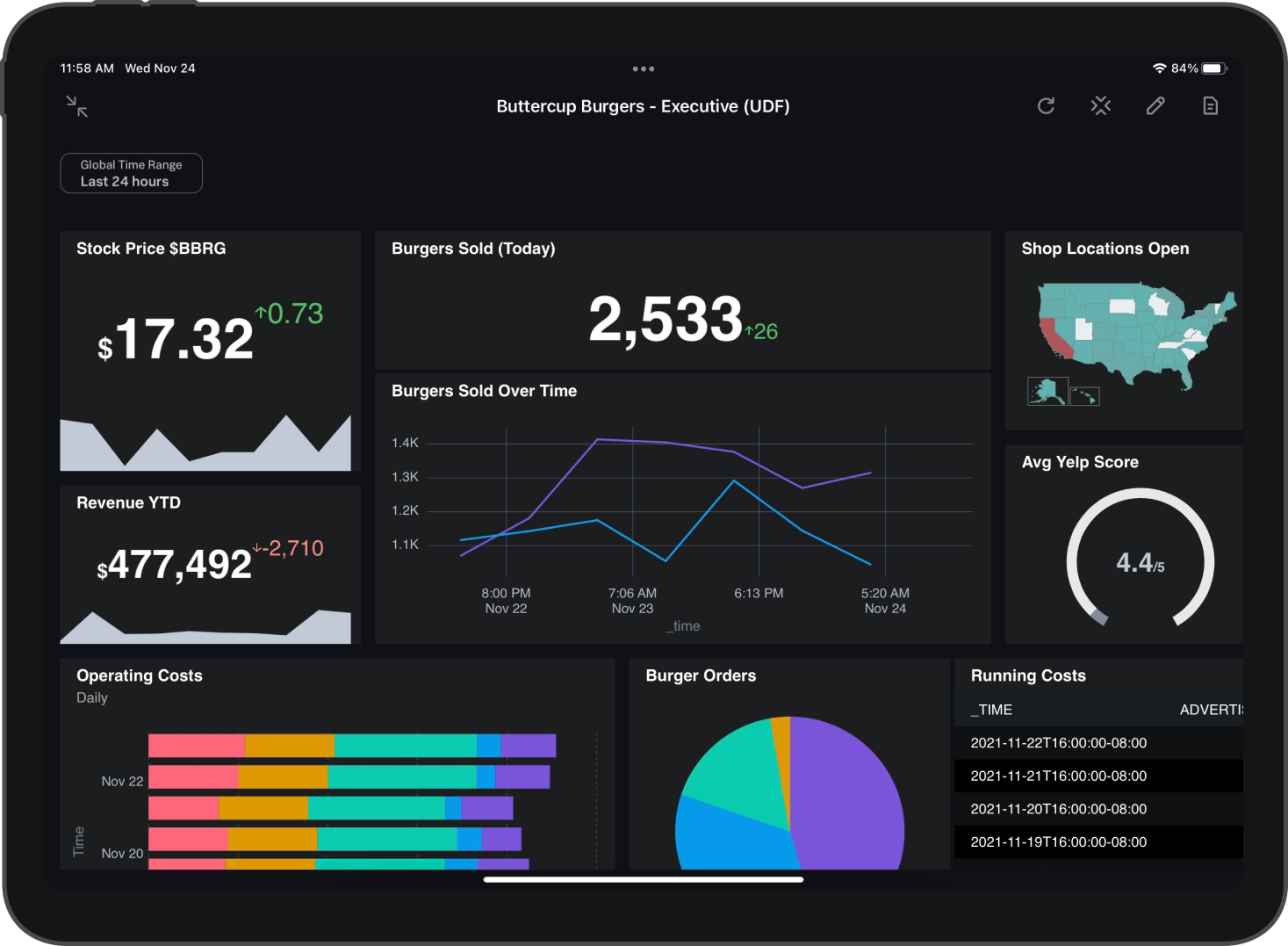 That's a Wrap!
Ready to get started? Splunk for iPad supports SAML authentication and is compatible with popular mobile device management (MDM) providers so you can deploy at scale with ease. Check out our .conf21 session Get Started with Connected Experiences which goes into more details about the security and architecture of Connected Experiences, and our blog for a handy guide with more information on how to unleash your Splunk data for your organization.
If there are any additional features you would like to see on Splunk for iPad, let us know by reaching out to us at splunk-ipad@splunk.com. Be on the lookout for more Connected Experiences blogs dropping every week and review the past ones here.
Get Splunk for iPad Now
Check it out yourself and share Splunk for iPad with your team — available TODAY in the iOS app store: splk.it/ipad
---
This article was co-authored by Rui Lim, Product Manager for Splunk for iPad, and Jesse Chor, VP of Engineering.
----------------------------------------------------
Thanks!
Jesse Chor