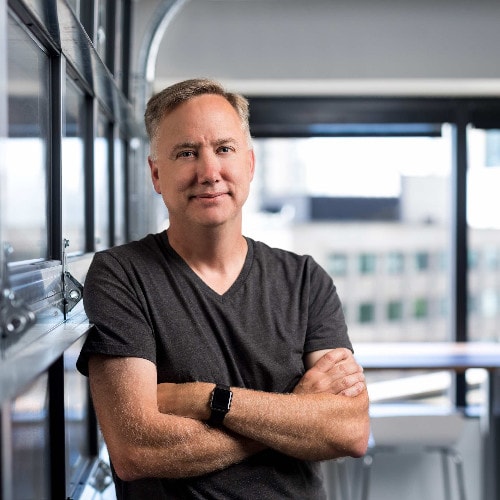 By Tom Casey March 20, 2023
B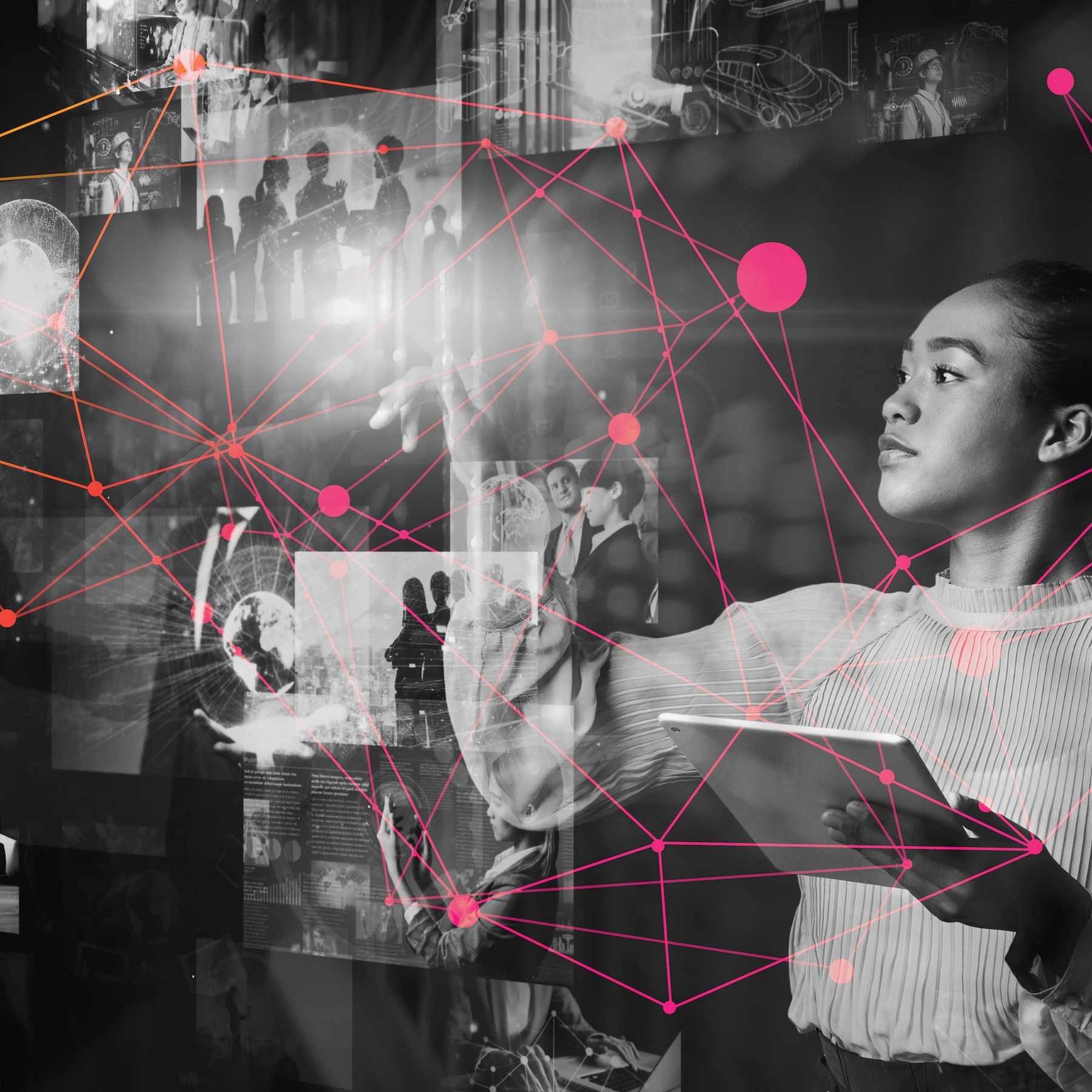 ad things are bound to happen — cybersecurity threats, IT system stressors, and adverse events. In the face of these incidents, organizations must keep their systems secure and reliable. They need the ability to quickly and comprehensively detect, investigate and respond; pivot quickly when the macro-environment demands it; and ultimately learn from the experience to better and more efficiently respond to similar events in the future. These qualities define a digitally resilient organization.
Unfortunately, many challenges often inhibit SecOps, ITOps and DevOps teams from helping their organizations build digital resilience.
Teams often struggle to quickly and effectively detect, investigate and respond to security and IT incidents due to a lack of contextual visibility and siloed tool sets (and teams) that don't share information or interoperate.
Security and IT insights are diffused across interfaces and tools, making it difficult to achieve rapid situational awareness.
Security, IT, and development processes are often slow and complex, inhibiting the organization's ability to close cases faster.
And because many teams must manually troubleshoot and respond to the daily deluge of threat events or IT incidents, SecOps, ITOps and DevOps teams are often perpetually overwhelmed — trapped in a cycle of reactivity, always playing defense, and unable to take more proactive measures to protect the business.
Today, Splunk announces innovations and enhancements to the unified security and observability platform to help customers mitigate these challenges and build digital resilience. With Splunk, SecOps, ITOps and DevOps teams can:
Unify threat detection, investigation and response workflows across SIEM, SOAR, and threat intelligence management within one common work surface, Splunk Mission Control, to resolve security incidents faster.
Simplify security and IT workflows, streamline data processing, and troubleshoot incidents faster through increased visibility provided by Splunk Mission Control, Splunk Observability Cloud and Edge Processor in Splunk Cloud Platform.
Modernize SecOps, ITOps and DevOps with automation capabilities built into Splunk Mission Control and Splunk Application Performance Monitoring to respond effectively at scale, unburden teams from manual tasks, and empower teams to proactively protect the business.
Strengthen Digital Resilience with Unified Security Operations
The world of security operations is rife with challenges that inhibit organizations from achieving digital resilience. Threat detection, investigation and response capabilities are spread across different systems and siloed security tools, making it difficult for teams to achieve situational awareness of a security event, mount a coordinated response, and resolve incidents efficiently and rapidly. Neverending security alerts — and keeping up with a constant influx of new and complex attacks — have overwhelmed the SOC, creating large event backlogs that increase risk. Because teams must manually investigate and respond to these events, investigations take hours, not minutes. Analysts cannot close cases fast enough to stay one step ahead of threats, forcing the SOC into a state of perpetual defense and reactivity.
It's time to bring order to the chaos of security operations. Splunk's unified security operations solution brings together security analytics (Splunk Enterprise Security), automation and orchestration (Splunk SOAR), and threat intelligence capabilities under one common work surface, Splunk Mission Control, to provide a unified, simplified and modern security operations experience for your SOC. Detect, investigate and respond faster; automate manual tasks to force multiply the effectiveness of your team; and embed digital and cyber resilience into the operational fabric of your SOC.
With Splunk Security, you can:
Unify detection, investigation and response capabilities to act faster on prioritized insights. By integrating workflows across detection, investigation and response, security teams can see the entire picture of security insights and trends, determine risk faster, and not need to pivot between SIEM, SOAR, threat intelligence, and other security management consoles. This decreases the mean time to detect, investigate and respond to security incidents, and enables teams to close cases faster.
Simplify your security workflows by codifying your processes into response templates. Splunk Mission Control allows teams to improve SOC process adherence by codifying security operating procedures into pre-defined templates. This allows your team to build repeatable processes to initiate investigations faster in the face of a security incident, and ultimately, create a more robust security posture.
Modernize and empower your security operations with the speed of security automation. Investigate and respond in seconds and minutes (not hours or days) by automating manual, repetitive security processes across your integrated security stack. Deploy playbooks within Mission Control to automate investigative and response tasks aligned to industry-standard response templates. No need to pivot between management consoles to shift from detection workflows to investigation and response workflows. Free up your time to focus on mission-critical objectives, and adopt more proactive, nimble security operations.
To learn more, visit our Splunk Mission Control page.
Accelerate Troubleshooting and Bring Order to On-Call Chaos with Splunk Observability Cloud
ITOps and DevOps teams deliver value with new features and products to delight their customers. However, as organizations modernize their infrastructure, applications, and end user experience to move faster, they face increased complexity and larger surface areas when troubleshooting. These problems compound with siloed, disconnected tools across teams and functions. Context switching between too many IT incident management tools has become the norm. Teams need more visibility across their complete environment and require manual correlation to determine the root cause of incidents. This results in reactive, ad-hoc issue resolution, late night fire drills, and slow response times.
Meanwhile, DevOps engineers and SREs face similar issues. Multiple siloed tools with manual correlation and manual processes for incident response, combined with frequent alerts with too little context during on-call rotations, lead to slow response times and poor MTTA/MTTR.
That's why Splunk is announcing several new enhancements to the Observability Cloud to help teams troubleshoot faster with increased visibility across their environments and a more unified approach to incident response. Now, teams receive deeper context from the end-user experience through the cloud network and across every transaction, with improved alert accuracy to respond to issues more efficiently and bring order to on-call chaos in a single UI.
Splunk Observability enables you to:
Modernize IT Ops with automated alerting and unify incident response to bring order to on-call chaos. Teams can now resolve incidents faster with more accurate alerting and a unified approach to incident response. Splunk Incident Intelligence empowers DevOps teams handling on-call responsibilities with the data they need to diagnose, remediate, and restore services before their customers are impacted allowing them to dramatically increase on-call team efficiency and coordination. New Autodetect capabilities from Splunk APM uses machine learning to significantly improve accuracy for service alerts so teams get super accurate alerting while reducing the manual effort required for configuration. With these new innovations, IT and DevOps teams get improved alert accuracy and streamlined workflows to quickly get from alert to resolution and reduce their MTTA and MTTR.
Simplify troubleshooting workflows with deeper visibility across your complete environment. Splunk Observability Cloud provides visibility across every user session and transaction for monolithic to microservices architectures. From every problematic user session to any tag experiencing an issue — across the network and throughout Kubernetes clusters — users now receive deeper visibility and context to troubleshoot faster and identify how any issue impacts end users. With IM Network Explorer, DevOps teams can easily monitor and assess their cloud network health and get a clear picture of their cloud environment and network topology so they can resolve issues faster. APM Trace Analyzer detects patterns across billions of transactions to help IT and DevOps teams find specific issues for any tag, user, or service so they can confidently troubleshoot the source of an issue.
To learn more, visit our Splunk Observability page.
Simplify Data Processing at the Edge with Edge Processor in Splunk Cloud Platform
To help IT Ops practitioners achieve digital resilience, Splunk Edge Processor is a dynamic offering that provides customers new insight into, and control over, the volume and content of data before it leaves their network. Delivered as a cloud-controlled offering with available metrics on its performance, Splunk Cloud Platform customers will enjoy increased visibility into data in motion, improved efficiency of data transformations, and flexibility to scale cost-effectively.
Get real-time visibility into streaming data. Splunk Edge Processor maintains a management and configuration console in the cloud. This is where processing rules are written, which are distributed to Edge Processor clusters that execute the processing within the customer premises. As a result, customers can have data flowing within minutes and will experience improved visibility into all inbound and outbound data streams, supported by metrics and telemetry. This not only facilitates ease of use but enables IT to react to issues faster, thereby strengthening digital resilience.
Improve the efficiency of your data transformation. Edge Processor uses SPL2, the Splunk portfolio's next-generation search and data preparation language, that allows customers to easily author rich transforms on individual fields in an event to filter, mask and route data. As a result, customers can control the cost and overhead of data transfer and storage, ensure that sensitive data does not leave their defined boundaries, be confident that they are collecting all the data they need, and ensure that data ends up at the right destination in the right format.
Achieve the flexibility to scale cost-effectively. Edge Processor is designed such that management and configuration is done via an interface built in Splunk Cloud Platform, but the actual data processing takes place on customer-managed nodes. Edge Processors deployed in customer premises are highly performant and can be deployed as a cluster with multiple instances and managed as a group. A single cluster can scale to support edge traffic for an entire enterprise or deploy dedicated clusters to regional data centers or business units for data sovereignty.
To learn more, visit our Splunk Cloud Platform page.