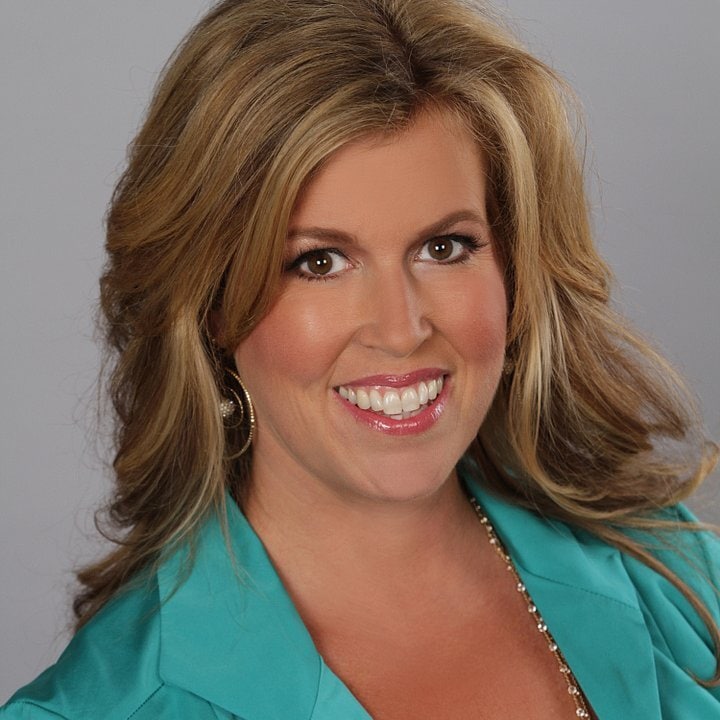 By Gretchen O'Hara November 29, 2022
Happy re:Invent week to those attending and tuning in around the world. This week, I am attending my first re:Invent as a Splunker, and am excited to meet with partners, customers and other Splunk employees at this marquee event for the cloud community.
Splunk and Amazon Web Services (AWS) are celebrating 10 years of strategic collaboration this year — and what a decade it's been. Splunk joined the AWS Partner Network (APN) in the year of its inception, 2012, and the next year announced general availability of Splunk Cloud on AWS. We've obtained 8 AWS competencies, expanded to global availability of Splunk Cloud on AWS, helped AWS launch key AWS Marketplace features, and piloted and launched the Workload Migration Program — helping our joint customers migrate faster to the AWS Cloud, and so much more.
Today, I'm also pleased to announce that Splunk has been awarded the AWS ISV Partner of the Year – NAMER. This global award recognizes Splunk's dedication and commitment to customer obsession, and is recognition of our collaboration and relentless pursuit of excellence for our joint customers. I'm proud of all that we've accomplished over the last 10 years — and know there's so much more to accomplish over the next 10!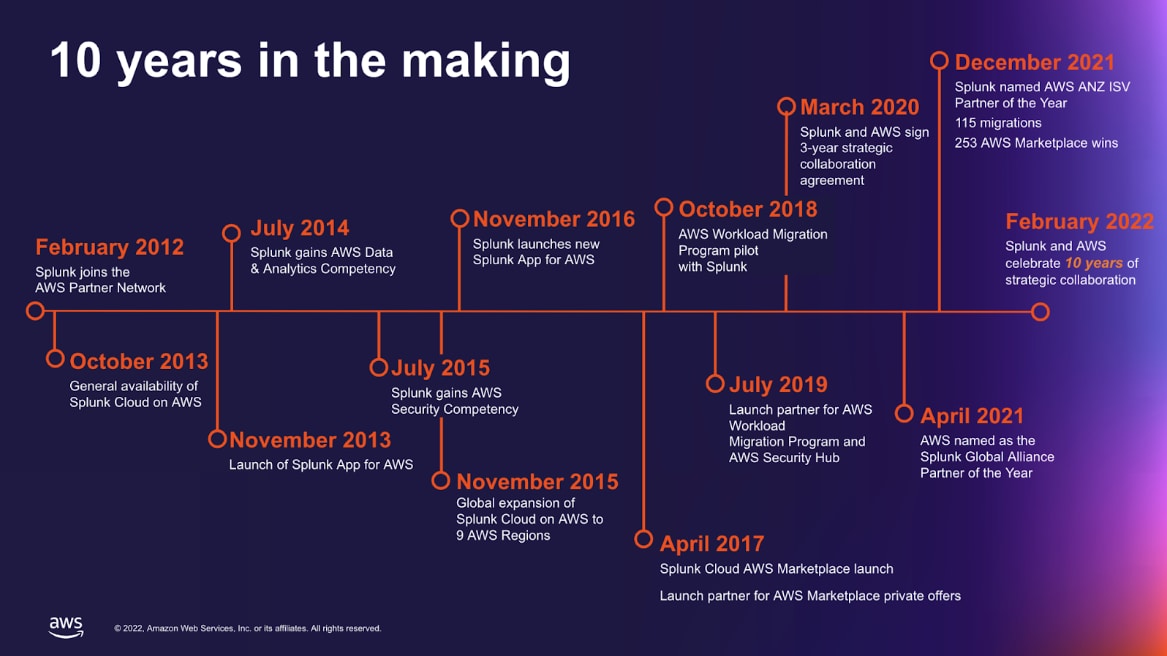 This year, Splunk and AWS celebrated continued teamwork, co-innovation and data-driven outcomes for joint customers through our strategic collaboration. During the Global Partner Summit at .conf22, we announced the launch of the Splunk Immersive Experience Center powered by AWS ("SIE", formerly known as the "Customer Immersion Experience Center"). The SIE is a customer-focused, immersive space that will take customers and partners through a tactile and digital experience to demonstrate the full potential and power of Splunk and AWS. The first SIE will launch in Splunk's EMEA HQ (London, Paddington office) with plans to expand the program globally, and I'll be sure to share progress as we launch this strategic initiative and invite customers and partners to join us on site.
Our collaboration also expanded to emphasize the need to support sustainability leadership by leveraging technology to overcome sustainability challenges and drive change for the future. Together, Splunk and AWS are highlighting data as a green accelerator, and working together on industry specific initiatives to support our customers sustainability goals. Learn more about our efforts here.
This week at re:Invent there will be no shortage of announcements for the cloud community, and endless opportunities for learning and networking. If you are attending AWS re:Invent in person, I encourage you to stop by the Splunk booth (#3516) and join us for our speaking sessions on security and observability. As a Diamond sponsor, you'll also catch Splunk on theCUBE, in the public sector area, and with some in-cloud branding around the event. We're also hosting a GameDay and Jam Lounge session, and customer appreciation party to celebrate 10 Years of AWS & Splunk. Learn more about Splunk at AWS re:Invent here.
We hope to see your customers and partners at our re:Invent booth, #3516, and cheers to the next 10 years of Splunk and AWS!