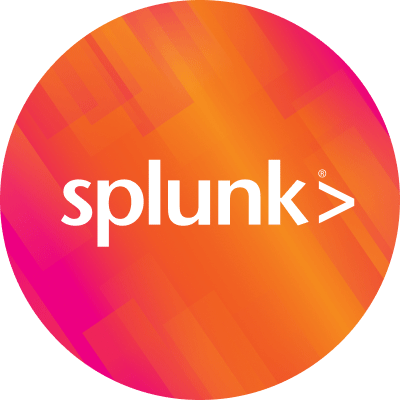 By Guest March 02, 2021
This is a guest blog post from Helge Klein, founder and managing director at vast limits, the uberAgent company.
Like many other industries, contact centers are increasingly relying on employees working from home. The WFH trend poses new challenges, but it also surfaces issues that were largely ignored before. This article explains how holistic monitoring with Splunk Contact Center Analytics and uberAgent help drive exceptional customer service.
Splunk Contact Center Analytics
Providing seamless and efficient customer service is mission-critical and requires the integration of a vast array of data sources. Managing contact centers has become a board-level challenge. CIOs want immediate insights on contact center operations and the impact on customer experience. These insights are vital to maintaining service levels and preventing customer churn.
Splunk Contact Center Analytics provides an integrated view of your contact center operations. It helps you to understand in real-time what your customers are experiencing and how applications and agents are performing. When issues do arise, Splunk lets you quickly get to the root cause by correlating data across all sources.
Splunk Contact Center Analytics relies on data from all components that make up a contact center. One such component is the agent's endpoint, typically a Windows or macOS desktop or laptop computer. Let's take a look at why endpoint monitoring is critical, especially in today's world of decentralized contact centers.
uberAgent Endpoint Monitoring
Contact center agents work in real-time. Customers cannot be left waiting, or they will hang up. This has significant consequences for the reliability and responsiveness of IT systems. Downtimes are unacceptable, as are fluctuations in the quality of service.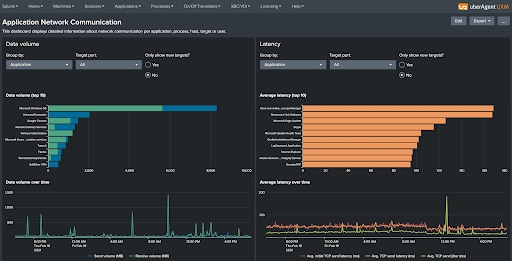 Even before the pandemic, this required careful monitoring of all IT systems involved in call center operations: the backend, the network, and the endpoints. Out of these three, the endpoints were most often overlooked. Both server and network monitoring systems were established decades ago. But endpoint monitoring was often left to the user calling the helpdesk when something was amiss.
This is all the more astonishing as it is the endpoint that is the user-facing system. Users don't know if backend servers are performing well, nor do they care. But they'll immediately notice a frozen app on their desktop that is waiting for a server to respond. The endpoint is the hub where data from the backend systems converges. This position makes it the perfect place for a monitoring agent.
Enter Work From Home
Where previously network reliability was a given, it is now an uncertainty. Enterprise IT has no control over a user's home Wi-Fi, nor does it have any insights into the quality of the user's home internet connection. The available bandwidth may change at any time as family members hop on and off video calls, play games or watch streaming movies. Interference with neighboring networks is a constant threat. The list goes on.
Before we can even think about how to deal with these issues, before we can start implementing countermeasures, we need to add a key element to the solution: visibility.
We need visibility into all aspects affecting an endpoint's operations: hardware model, network connectivity, application responsiveness, system performance. In other words, we need high-quality data that allows us to reliably gauge an endpoint's fitness.
Enter uberAgent
uberAgent is an endpoint monitoring tool designed from the ground up to be different, helpful. It does not drown you in numbers but provides the KPIs that matter. uberAgent was built for a mobile world where employees work from anywhere with any device available. It fits into modern workplace strategies perfectly.
uberAgent is deeply integrated with Splunk; no additional servers or services are required. By leveraging Splunk's near-unlimited scalability, uberAgent has been successfully deployed in the most demanding environments with hundreds of thousands of endpoints per customer.
uberAgent consists of two main components: a lightweight endpoint agent and a Splunk app to visualize the collected data. With 60+ dashboards included out of the box, uberAgent is the one-stop solution for all your endpoint monitoring requirements. It easily answers questions such as the following:
What is an endpoint's overall user experience score?
What is the current network availability, and how does that deviate from historical data?
What is the machine's resource utilization? Where is the high load coming from?
Which applications are showing signs of instability?

KPIs and Dashboards
As an example, let me present two dashboards that are particularly relevant to contact center operations. Many additional views and reports are available, of course.
uberAgent's experience score dashboard gives a real-time overview of the status of the entire fleet of endpoints. It covers the three pillars user experience depends on: machine performance, user session health, application responsiveness.
Another dashboard that warrants highlighting here tracks network issues. It is available in three variants, showing per-user, per application, or per-machine views, respectively. To quickly gauge the situation, the dashboard calculates the network availability in percent, taking into account typical issues like connection failures or packet loss. Each of those metrics is displayed as a time series, too, along with detailed connection statistics.
Conclusion
End-to-end visibility is a puzzle that requires multiple pieces to be solved. uberAgent plays an integral part in that game. By combining uberAgent's KPIs with data from the other components that make up a contact center, operational intelligence can be achieved.
Next Steps
Take a look at uberAgent's capabilities and contact the uberAgent team for a demo or an evaluation license. For more information on what Splunk can do for your contact center, check out Splunk's Contact Center Analytics solution guide.