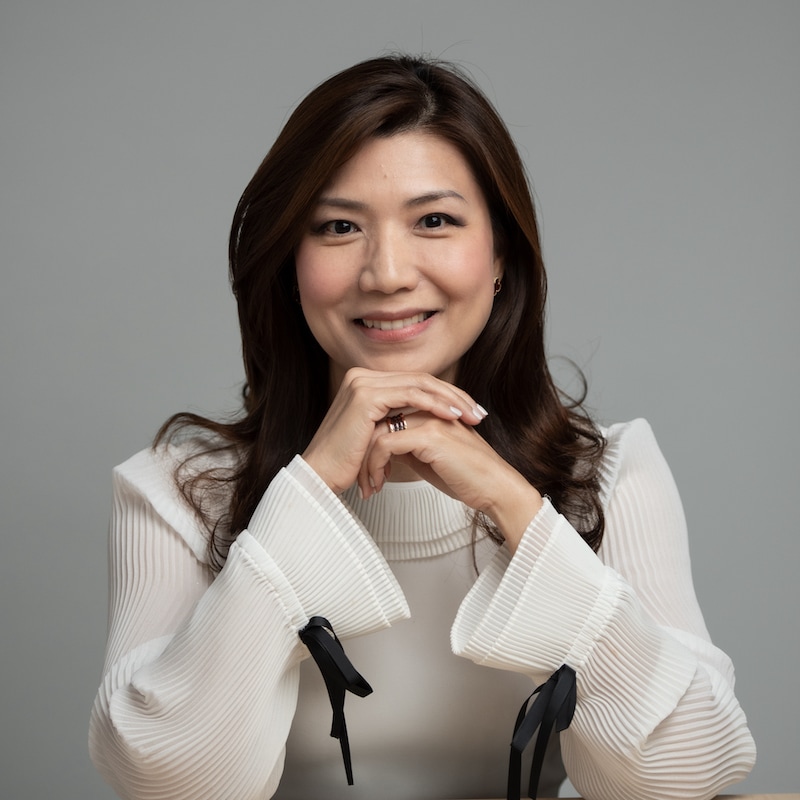 By Raen Lim February 04, 2021

Helping our 20,000+ customers 'Turn Data Into Doing' has been the ethos that dictates everything we do.
For years, we've had the opportunity to be part of our customers' digitization journey where we helped organizations harness the full power and potential of their data to achieve operational excellence and improve customer experience through our suite of solutions.
We've also had the opportunity to transform the connective power of data into a strategic asset for non-profit organizations, universities and people working to bring positive social impact in the world through Splunk for Good. The success stories from this initiative often put a smile on our faces as we bring our expertise, tools and support to drive actions that do good.
Through Splunk for Good and the Splunk Pledge, which is our commitment to research, education and community service via technology, partnerships and people; we are donating a minimum of $100 million over a 10-year period in software licenses, training, support and education to nonprofit organizations and educational institutions around the world.
I particularly have a soft spot for this area of impact under the Splunk for Good initiative – Workforce and Education. I believe it is our responsibility to cultivate and prepare the next generation of talents and leaders to continue to do the great work we do, if not, better, through education and training. I also see this as of utmost importance in view of current business and industry trends.
Tech Talents the Backbone of Current and Future Digitization Efforts
Digitization is happening at a rapid pace in various sectors across the world, and there is no sign of slowing down. In the latest report by Google, Temasek and Bain Company, Southeast Asia's digital economy is set to hit US$100 billion by the end of 2020 and will continue to grow to over US$300 billion by 2025.
The report also highlighted the growing adoption of HealthTech and EdTech in Singapore, in addition to the burgeoning e-commerce sector that grew exponentially during the pandemic. Though these two sectors are still deemed nascent, these sectors are expected to propel innovation due to the fast growing funding in these sectors.
Organizations are also deploying emerging technologies in the likes of AI, IoT, 5G, VR and machine learning (ML) as tools to improve operational efficiency and drive innovation in product offerings. This is echoed by the Deputy Prime Minister of Singapore Heng Swee Keat as he recently said the city state is committed to developing cutting-edge capabilities in advanced manufacturing as a way to create new jobs and training opportunities amidst the pandemic.
As Singapore and other regions in Southeast Asia continue on this digitization trajectory, it is crucial to have a steady pool of trained technology talents to support and steer these initiatives forward. With more applications deployed that lead to a proliferation of data, it takes a skilled tech personnel who can manage and analyze these data so that businesses can reap full benefits from it.
At Splunk Singapore, we put great emphasis on community contribution, such as investing in STEM initiatives, upskilling local and young talents, as well as exploring partnerships with government agencies and tertiary education institutions to train current and future tech talents with the right knowledge and skills. We believe it is essential for graduates to enter the workforce prepared and ready to add value to their employers from the get-go.
Equipping Future Tech Talents with the Right Skills for the Industry
In 2012, Splunk Singapore started to work with Nanyang Polytechnic (NYP) with the aim to equip future tech talents with the required skills and knowledge to meet demands of the current workforce.
Through this collaboration, we helped set up the Operational Intelligence Lab that comes equipped with Splunk's suite of solutions. Students were able to familiarize themselves with our Data-to-Everything platform even before they step into the workforce. We also trained NYP lecturers to be well-versed with Splunk's solutions so that they could teach and equip students.
In 2020, Splunk supported two NYP-led activities. The NYP Diploma Plus Programme equipped 24 NYP students with Splunk technology mastery, over 10 days of virtual training. Separately, 38 NYP students participated in the Splunk Challenge, co-organized by NYP and Splunk, which saw them pitting their wits against each other over a one day competition, after having gone through a three week guided training at their spare time.

In addition, we also had Splunk employees spending time with students at NYP, giving career and motivational talks so that they have a better understanding on what they can expect when they enter the workforce, and the various paths to success when they opt for a career in technology.
| | |
| --- | --- |
| Winners of Splunk Challenge | Splunk and NYP Teams |

We are stoked that this initiative has borne fruit — Splunk and NYP managed to train 160 students every year and over 120 professionals to date.
Daniel Wee, Director of NYP's School of IT, said:


"With digital transformation rapidly taking place in almost every sector, the role of IT in companies has evolved significantly – rather than a simple support function, IT today is like a strategic partner, helping enhance business outcomes. We are delighted to be collaborating with top industry partners, like Splunk, to equip our graduates with the knowledge and skills to meet current and future workplace demands."
This is just a start on Splunk's journey to equip future tech talents in this region. We are open to working with universities and tertiary institutions across the region to prepare future tech talents with the right knowledge and skills to meet the changing market demands.
As Daniel Wee aptly put, the role of IT personnel has evolved to become a strategic partner for organizations in this Data Age, and we are thrilled to be on this exciting journey to train the next generation of tech talents!