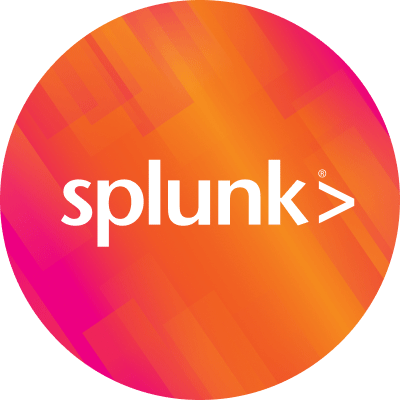 By Splunk January 31, 2022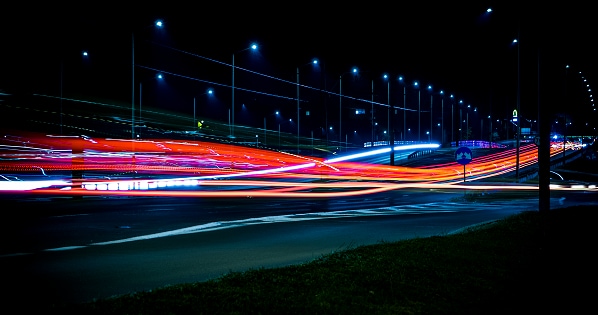 Over 85% of global organizations will be running containerized applications in production by 2025 say Gartner, with 4 in 5 enterprises expected to move their workloads from on-premises infrastructure to the cloud. Migration to the cloud has IT admins and/or SREs managing an increasingly complex, hybrid IT environment, with an uphill battle of trying to monitor and troubleshoot their infrastructure components and services in real time. In addition to complexity, fragmented visibility that stems from accumulated tool sprawl and siloed data sources with incoherent workflows forces IT teams to perform time-consuming manual processes in a mostly reactive manner. We think there is a better way.
Now available with Splunk Infrastructure Monitoring at no additional charge, AutoDetect provides you with customizable out-of-the-box alerting for quick time to value. AutoDetect lets you get started in minutes, without tedious manual configuration. Automatically discover anomalies in your infrastructure components and services within seconds. With intuitive alert integrations and workflows that integrate with the rest of Splunk Observability Cloud, you now enjoy an immediate, comprehensive understanding of your infrastructure state all from a single, consolidated view — for faster time to resolution that helps you release quality applications faster.
No Setup Experience Required
With Splunk AutoDetect, we have simplified the getting started experience and reduced the work needed to monitor your standard infrastructure components. Important detectors are deployed out-of-the-box within minutes the moment you begin sending in data.

Detect and Alert in Seconds
AutoDetect detectors are identified in the detectors and alerts pages with an _AUTO_ label, showing you that they have been deployed automatically for you. Unlike other detectors and alert rules, no configuration is required to create these detectors. Simply select the detector and filter notifications by your choice of infrastructure or service. AutoDetect detectors will cover standard things you may want to monitor in your infrastructure and leverage Splunk Observability's real time alerting platform to fire the alerts. By default, notifications will not be sent but you can configure your desired notification channel in the AutoDetect detector.

Note: AutoDetect detectors will not count towards your detector limit in Splunk Infrastructure Monitoring.

Intuitive, Integrated Alert Workflows
In addition to viewing alerts from AutoDetect detectors on the alerts page, all alerts related to your selected integration can be viewed in the Navigator sidebar for contextual insights. To view the alerts that are relevant in your current context, from the Navigator, click on the Alerts in the upper right-hand corner. AutoDetect alerts will show up with the _AUTO_ label. Adjust your thresholds and conditions for more accurate alerting and notify by severity to reduce alert noise. Within Splunk Observability, seamlessly jump between components and quickly view related content for directed troubleshooting and root cause analysis.

Subscribe to the Notifications You Need
By default, AutoDetect detectors will not send any notifications. If you want to receive notifications for one of them, simply click on it from the detectors page, add your preferred notification channel as a recipient, and click save. Now you will receive notifications from this detector. The AutoDetect detector can be cloned and customized so that you can tailor it to meet your needs.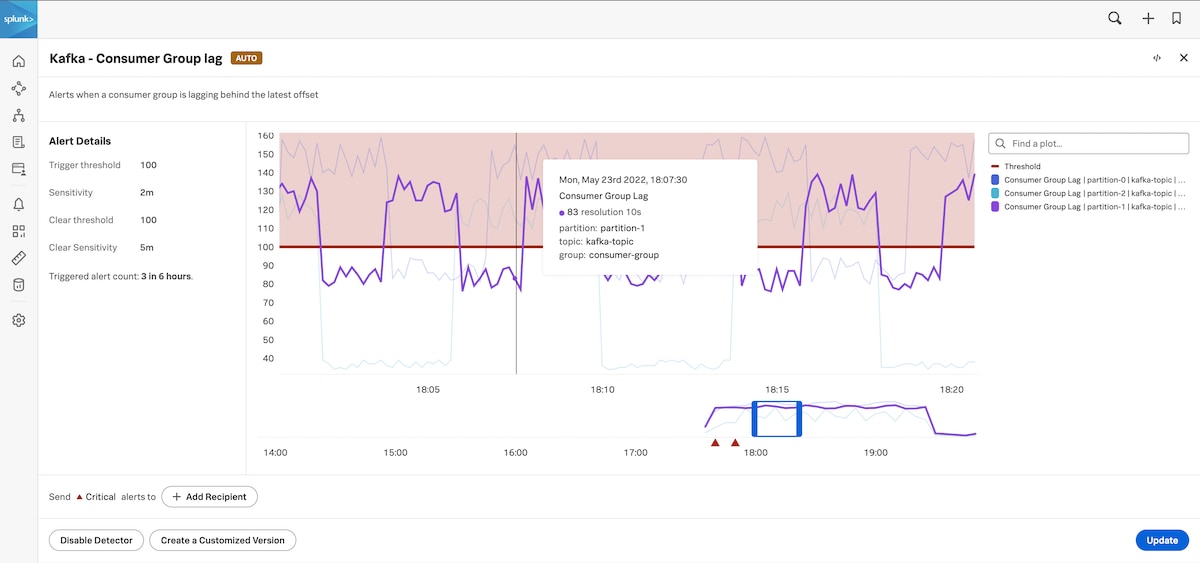 Today, AutoDetect will deploy detectors for Kubernetes, AWS RDS, Kafka, and some Splunk Observability System Limits. AutoDetect automatically covers anomaly detection of common infrastructure components for critical patterns and sends notifications on throttling once system limits are being hit. (Note that AutoDetect detectors will not count towards your detector limit). As we continue to grow this list, share your thoughts on what AutoDetect detectors we should prioritize at ideas.splunk.com.
Take Your Next Steps
Join us in this short tech talk session and see first hand how simplified, out-of-the-box actionable alerts can solve problems with your containers and microservices faster today. Then try it out for yourself and sign up for a free trial of Splunk Infrastructure Monitoring for a real-time view of your infrastructure state across on-premises and in the cloud.

---
This article was co-authored by Collin Chau, Product Marketing and Aaron Kirk, Product Management for Splunk Observability.
----------------------------------------------------
Thanks!
Collin Chau