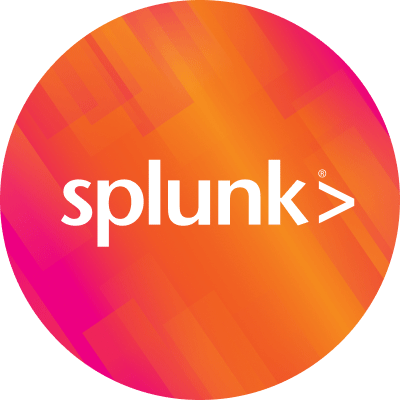 By Splunk November 04, 2021
This year at .conf21, we announced exciting new features in Splunk Infrastructure Monitoring, our real-time streaming metrics-based monitoring platform. Our innovations help SRE and cloud operations teams detect and resolve performance issues even more quickly and efficiently while maintaining enterprise-grade security and compliance posture. In this roundup blog, we cover, in detail, all the product features we unveiled at .conf21.
AutoDetect: Automatic Alerts on Signals That Matter Most
Splunk Infrastructure Monitoring automatically discovers and collects telemetry data for over 200 integrations to provide out-of-the-box visibility into the health and performance of the entire cloud stack. Alerts are a crucial part of the monitoring and troubleshooting workflow as they detect performance anomalies before they can impact the end-user experience. However, as you modernize to adopt cloud-native technologies into your stack, it's not immediately clear which metrics matter the most to alert on or what thresholds should be set. SRE teams usually go through a period of experimentation during which it is possible to miss important alerts or get false positives leading to higher MTTR.
AutoDetect automatically identifies the most important metrics, creates appropriate alerting conditions with accurate thresholds and ensures you will get precise alerting as soon as you start ingesting the telemetry data. It removes the guesswork and unnecessary alert noise.
AutoDetect provides immediate value to our customers in the following ways:
Automatic: metrics are selected, alert conditions and thresholds are set automatically to precisely alert on anomalies within minutes of setting up integrations.
Visible: Anomalies are identified and displayed on dashboards so the DevOps teams can see the full context when an alert triggers.
Customizable: Features like Alert Preview enables users to learn within seconds how an alert would have behaved over a historical time period and can quickly tweak different alert configurations if necessary. Teams can set up notifications to any alert rules using our built-in integrations with notification and incident response tools such as Splunk On-call, Email, Slack and many others, so the team can respond quickly.


AutoDetect is available in preview.

Enterprise Security Capabilities
Observability is an enterprise-wide initiative. Different team members with different roles need to access the Splunk Infrastructure Monitoring platform. As your teams grow in size and their responsibilities differ, it becomes ever more important to have granular access controls for each team member so she has only the access needed to do her job. No one should have access privileges that are beyond their role.
We are excited to introduce the new role-based access control feature in Splunk Infrastructure Monitoring. DevOps teams can now configure granular read and write privileges for Dashboard Groups and Dashboards. This implementation does not create a burden on asset creators as the default privileges will be carried over for example from Dashboard Groups to Dashboards. Additionally, it gives an easy way to control who can have read or write privileges for specific monitoring assets.


Access Control for Splunk Infrastructure Monitoring is now generally available.
Encryption-At-Rest
Customers expect enterprise-grade security from Splunk. All the data transmitted between customers – whether on-premises data centers or public clouds – is encrypted using Transport Layer Security (TLS). Now, customer data at rest is encrypted as well. Encrypting data at rest is vital for regulatory compliance to ensure that sensitive data saved on persistent storage volumes (Amazon EBS, Amazon S3, etc.) is not readable by any user or application without a valid encryption key. Some compliance regulations such as HIPAA require that the data at rest be encrypted throughout the data lifecycle. To this end, Splunk Observability Cloud supports data encryption at rest using Advanced Encryption Standard (AES) 256-bit encryption. All the new and existing data that is saved into persistent storage is encrypted by default at no additional cost for all the products within Splunk Observability Cloud.
Get Started with Splunk Infrastructure Monitoring
Future-proof your observability investment with an enterprise-grade solution trusted by enterprises for advanced use cases at a massive scale. Get started with a free trial of Splunk Infrastructure Monitoring.
If you missed .conf21, watch all the action on-demand, and be sure to check out the following sessions:
DVO1603B - The Challenges and Solutions for Modern Infrastructure Monitoring and Troubleshooting
DVO1778C - Deep Dive Into How Splunk Observability Can Help You Reduce Infrastructure Downtime
DevOps DVO1726C - Kubernetes Observability for Beginners: How Splunk Helps You on Your Journey
DVO1565B - Observability As Code at DiligentDVO1565B - Observability As Code at Diligent
DVO1584B - Observing the Observers: How Splunk Cloud Platform Uses Splunk Observability
DVO1766C - Data Science for Observability
ITO1564B - Scaling Kubernetes With Splunk and AWS

----------------------------------------------------
Thanks!
Amit Sharma