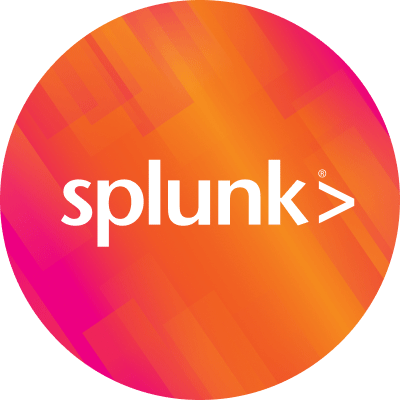 By Splunk April 08, 2022
The Splunk Community track is here! And who says it better than members of our Splunk Community? This track features the best content from our community leaders & programs alongside content that shines a light on your and on Splunk's broader impact in communities worldwide. And this year, the Splunk Community track is going big at .conf22, with some can't-miss breakout sessions focused on three key areas: our Splunk Community's success and achievements, our shared commitments to and success with Diversity, Equity & Inclusion and our opportunity to bridge the data divide with an evolving focus on Global Impact. Customers, partners and Splunkers have prepared almost twenty sessions to engage, educate and inspire you, no matter your role, experience or expertise with Splunk. The Splunk Community track truly has something for everyone at .conf22 this year and you can view all of this track's breakout sessions in our newly released Session Catalog.
Our Splunk Community sessions will represent some of the best and brightest among our most passionate and engaged members sharing their best tips, tricks, successes and innovative approaches to making Splunk + every customer a win-win.
Our Diversity, Equity & Inclusion sessions will educate and inspire all of us with how each of us can play a part in ensuring we, and the companies with which we work, can raise awareness, bolster advocacy and advance practices at every level.
And finally, our Global Impact sessions will champion our collective vision for how Splunk and our worldwide community of practitioners and customers can address the data divide, advance important social and environmental issues and ensure the world we co-create is one of the best and utmost mutual flourishing.
Looking for Splunk on Splunk sessions? Don't worry! Plenty of passionate Splunkers are still sharing what they've accomplished with Splunk for Splunk. This year, you'll find these sessions throughout ALL of our .conf22 breakout tracks. So… we've still got our own champagne on tap, and keep an eye out for these compelling instances of how Splunkers make the best use of Splunk!
This year, we've moved .conf to June, and we issued our Call for Speakers far and wide, and my gosh, y'all answered in droves and with so much excitement and enthusiasm! We had hundreds of compelling and incredible submissions this year, plus a wonderful panel of Splunker and Community volunteers providing feedback and scoring, all to help us select the very best sessions to put forward for the Splunk Community track this year. So please know that every bit of that passion, enthusiasm and feedback has been invaluable to me and other Track Chairs as we made the very tough acceptance decisions this year. Truly, every single session in this track will leave you having learned something new, having been inspired and encouraged, and having found a renewed zest for making your careers and your companies their absolute best.
That being said, here are just a few sessions to tease and excite your appetite for all the Splunk Community track has to offer this year:
COM1149B - India's Leading Ladies of Splunk: How an A-team of Splunk Accredited Consultants Broke Invisible Ceilings at India's Largest Banks, featuring Juthika Nagpal (Inspira Enterprise India Limited)
It's a little-known story that India's Splunk journey started with a team of three women in 2013. We inadvertently went on to build a diverse, progressive and inclusive team that creates India's Next-Gen Cybersecurity Analytics Platforms at the largest banks today. We realized on this journey that the proverbial glass ceiling didn't hold us back as much as it bound us in a common mission. Today, an army of men-in-tech in India work alongside the technical authority of the best Splunkers in the business, primarily women. In this session, we will share not only a story but also a toolkit. We will go down to the brass tacks of what it took to build and retain this power team.
COM1267B - Learn and Succeed Faster with Splunk Community, featuring Patrick Pablo and Bryan Jennewein (Splunk)
Do you love the inspiring, incredible and innovative Splunk success you see all around .conf®? Do you yearn to grow your skills, connect with amazing Splunk users, and help your company rock out their Splunk use? You're not alone, and we'd love to show you how! This community session features some hidden gems that help users of any level advance their Splunk skills and careers. From the plethora of free resources to deep dives into community programs, this session guarantees something for everyone by shining a light on the journeys of some of our outstanding community members and how community helped them and can help you, too. You'll leave this session empowered, inspired, and with a personal action plan.
COM1531B - Women in Cyber: Getting on THE LIST, featuring Roselle Safran (KeyCaliber), Sherri Ramsay (former Director of NTOC of NSA), Amy Parde (Lockheed Martin), and Michelle Valdez (Northern Trust)
24% of cybersecurity professionals are women. We still have a lot of work to do to make up the disparity but aren't you curious about how these successful women got here? How do they achieve what once seemed impossible? Join us on this incredibly informative discussion with a panel of cybersecurity experts, including CEO, CISO, heads of business to explore and learn how to get on THE LIST.
COM1468 - All in on climate: Using data to drive climate solutions and reduce emissions in the race to net-zero, featuring Edward Green (McLaren Racing), Matteo Quattrocchi (BSA | The Software Alliance), and Gordon Morrison, Mark Woods, and Carrie Christopher (Splunk)
While the world's carbon emissions are increasing at an alarming rate, so is the data generated by devices, buildings, transport and other carbon-emitting systems. This data is key to finding actionable solutions to the global climate crisis. Chaired by Carrie Christopher, Splunk's Director, ESG and Climate, this panel session will feature contributions from McLaren Racing to talk about the net-zero challenge in F1, BSA | The Software Alliance on global principles for sustainability, and Mark Woods Chief Technical Advisor, EMEA with a demonstration of the art of the possible.
Are you stoked for the Splunk Community track yet? I know I am! Together, we can reach beyond great products and solutions and take up the charge to drive even greater innovation, extend help and support through communities, promote diversity and inclusion at all levels, and be the best at and do the best with Splunk and its growing collection of products and solutions.
Visit our Session Catalog to learn more about our .conf22 breakouts, and register now!
---
Follow all the conversations coming out of #splunkconf22!
----------------------------------------------------
Thanks!
Bryan Jennewein