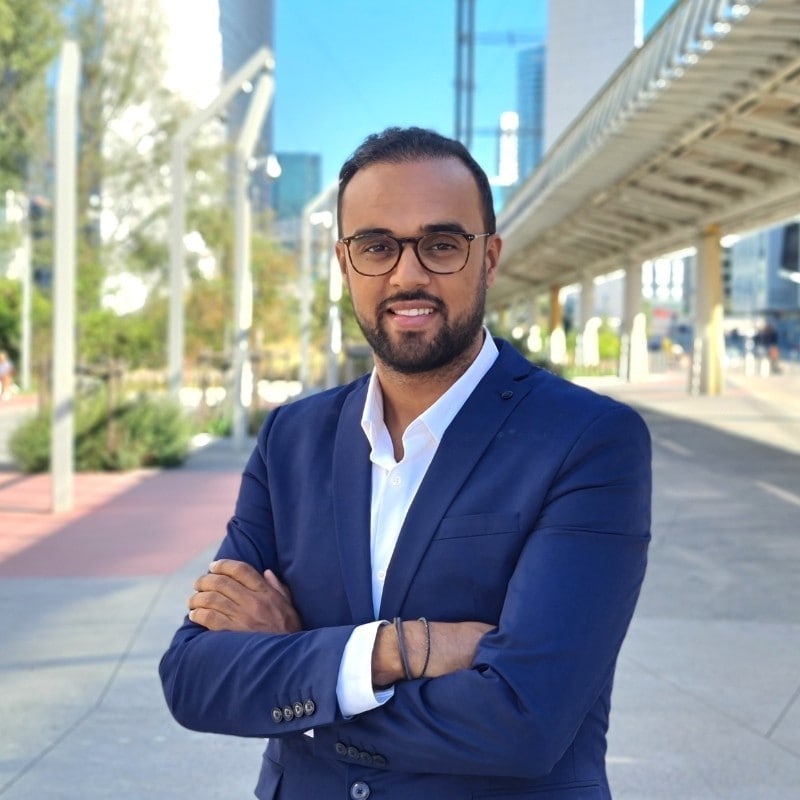 By Atef Kouki June 07, 2023
Splunk is such an open, extensible and multi-use product that the craziest technical addon ideas are feasible. In this blog, I will tell you why and how I had the idea to transform Splunk into a slide presentation tool.
The Power of Data Visualization and Business Dashboards to Understand Data and Influence Decisions
Data visualizations play a crucial role in representing big data and influencing decision-making processes within organizations. As the volume and complexity of data continue to grow exponentially, it becomes increasingly challenging to derive meaningful insights from raw data alone. Data visualization techniques enable the transformation of complex datasets into intuitive and visually appealing representations, such as charts, graphs, and interactive dashboards.

By presenting data in a visually digestible format, data visualization simplifies the understanding of large datasets, revealing patterns, trends, and relationships that might have otherwise remained hidden. This allows decision-makers to grasp information quickly, make informed decisions, and identify actionable insights. Business dashboards further enhance this process by consolidating relevant data from multiple sources into a centralized display, providing a comprehensive overview of key performance indicators and metrics.
Transforming and presenting data is Splunk's speciality and that's why Splunk announced almost 2 years ago the first release of Dashboard Studio, a new and intuitive dashboard-building experience that makes creating and designing visually advanced dashboards easy, even for less technical users.
Being able to easily create such advanced graphical dashboards motivates Splunk users to share and present them to colleagues and executives.
Splunk as a Slide Presentation Tool … Why Not?
When I was working for the "village" (South EMEA sales engineering team), I saw first-hand my manager discover how easy and fun it is to create visually rich dashboards using Dashboard Studio, which he used to present weekly business data.
However, before our meetings every Monday, he faced the tedious task of opening multiple dashboards, capturing screenshots, and manually updating his Google Slides presentation with the latest data values. While the process was relatively straightforward, it became a source of frustration due to its repetitive nature.
That's when the idea struck me: why not enable the creation of effortless presentations directly from Splunk? Imagine the convenience and utility of sharing data that updates automatically, seamlessly transforming multiple Splunk dashboards into presentation slides. This innovation would revolutionize the way information is shared, making it incredibly useful and hassle-free. With this solution, staying up-to-date and effortlessly presenting insights from Splunk would become a reality.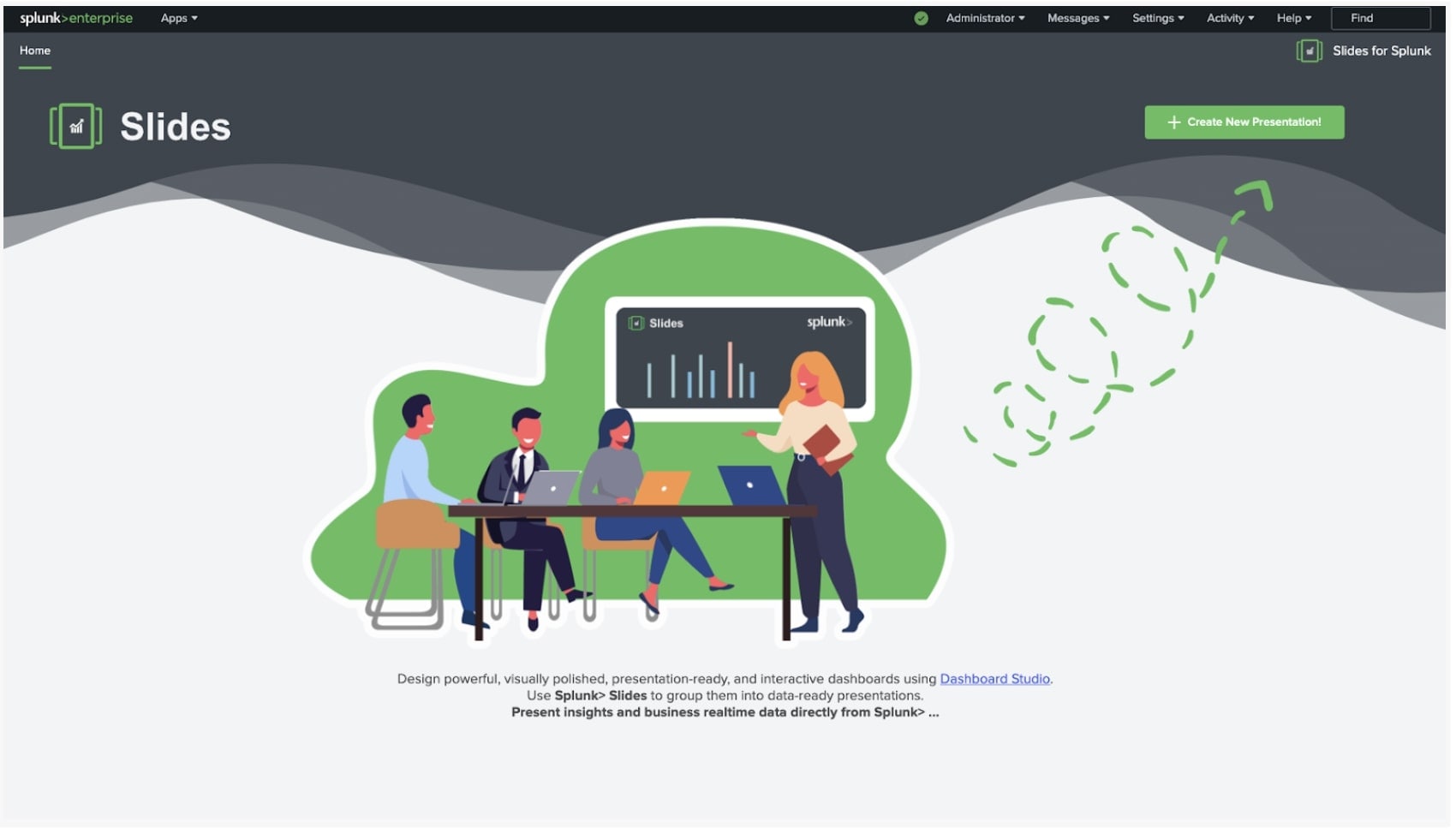 Slides for Splunk: Create Data-ready Presentations!
Slides for Splunk is now available on Splunkbase for both Splunk Enterprise and Splunk Cloud Platform.
I strived to create a visually appealing and user-friendly interface, tailored specifically for Splunk's ecosystem. Thanks to the powerful Splunk UI libraries, this vision became a reality.
With the introduction of Slides for Splunk, users now have the ability to effortlessly create engaging slides from Dashboard Studio and seamlessly group them for reuse across multiple presentations. The flexibility doesn't stop there - you can save your presentations and easily manage sharing settings, ensuring privacy or collaboration with other users on the Splunk platform.
And as a presentations builder and manager, Slides for Splunk will let you add your notes below each slide, the same as PowerPoint or Google Slides, and use the presenter mode to keep track of your upcoming slides and view notes on a second screen.
Let's now dive into the steps to create your first presentations in Splunk with ease.
How it works:
1- Utilize Dashboard Studio to design streamlined and effective dashboards.
Ensure your dashboards/slides maintain simplicity and directness while leveraging Dashboard Studio features like text, icons, images, maps and compelling data visualizations for enrichment and illustration according to your audience.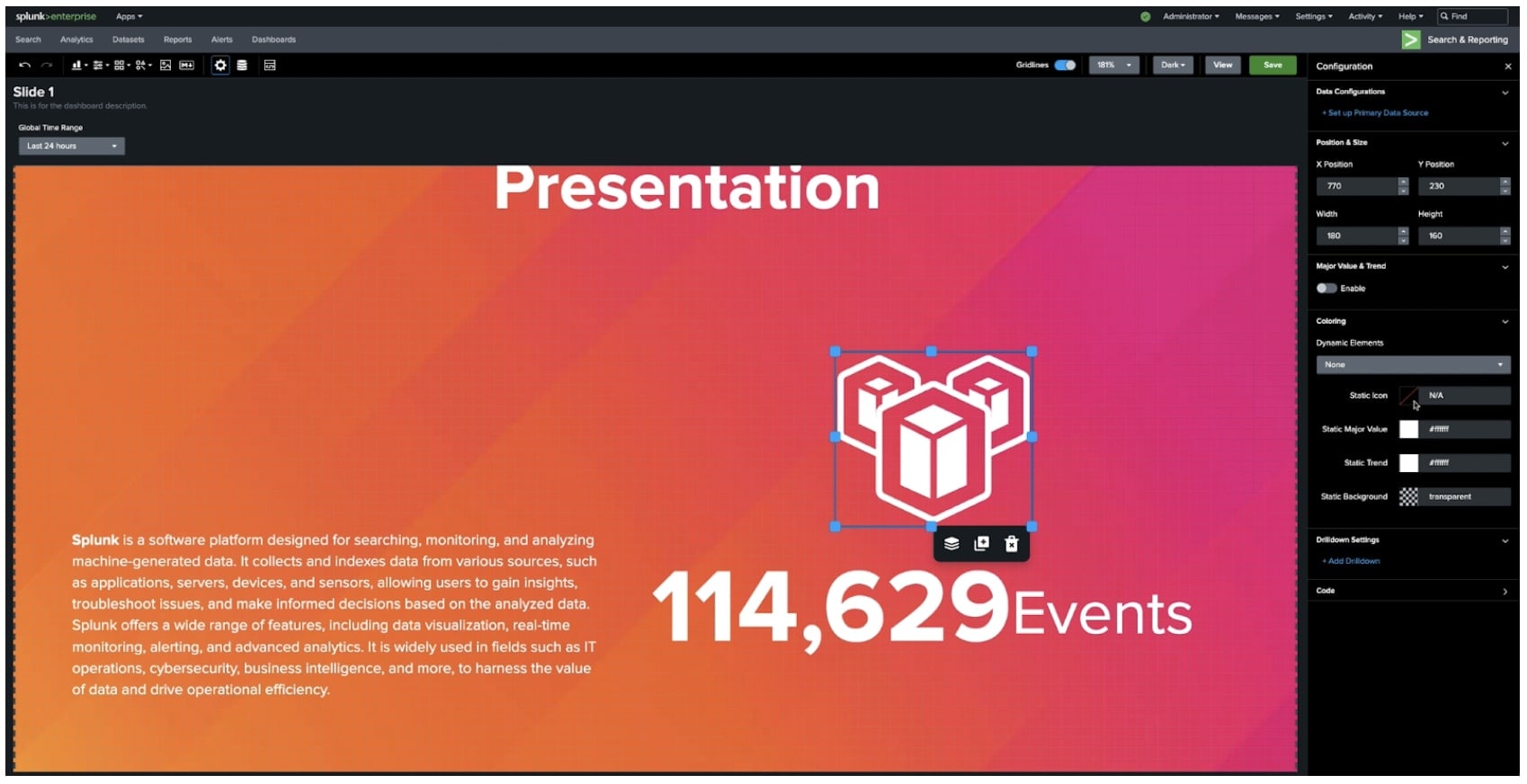 2 - Open the Slides for Splunk> application and click on the "create new presentation" button, then select the dashboards that will compose your presentation.
3- Click on the "Next" button, and use the wizard to "Configure the Presentation":
Adjust slides order
Change dashboard theme (light or dark)
Add notes below each dashboard
Open Dashboard Studio to edit the current slide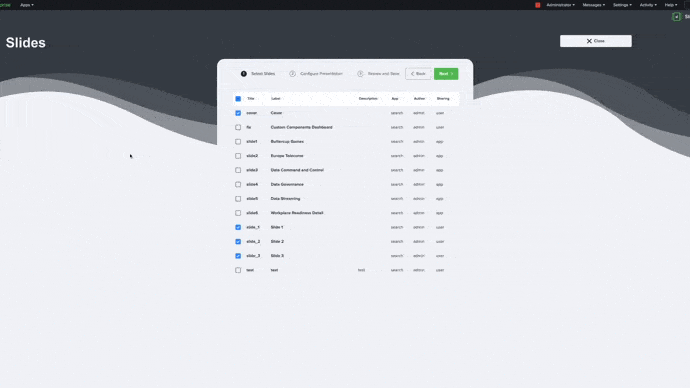 4- Once done, click on the next button to proceed to the final step "Review and Save".
You can either set a name, description, and a sharing level for your presentation or simply preview the presentation to test it.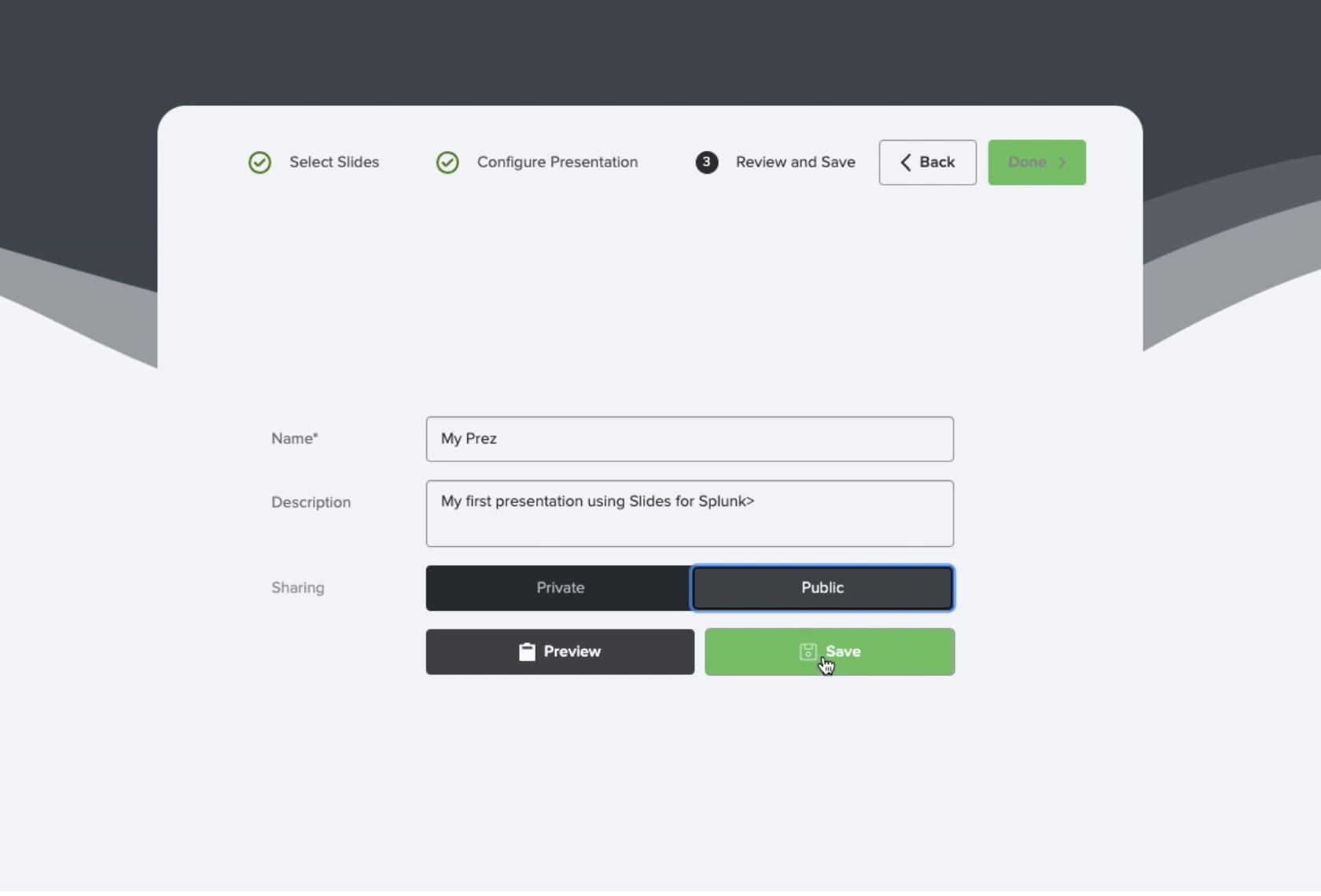 5- Finally click on the "Close" button to go back to the home screen.
All your created presentations are listed, along with other presentations shared with you.
Click on the "open presenter mode" button to begin presenting!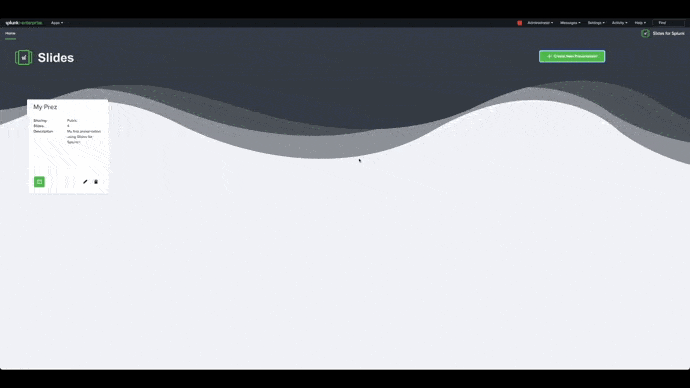 Some Tips:
Keep a 16/9 ratio for your dashboard canvas sizes to avoid scrolling while presenting.
Keep your dashboards simple with optimized searches to optimize slide loading time.
Add inputs and time range selectors to your dashboards to make your presentations even more dynamic.
Consider your dashboards as slides and don't hesitate to visually enrich them with images, icons, and texts.
When sharing a presentation as public, be sure that all dashboards and data sources composing the presentation have the same sharing level.
Get started by downloading Slides for Splunk on Splunkbase today! Plus. check out more resources below.
Resources
Coming Soon:
This application will be regularly maintained and continuously evolving to keep pace with the advancements of Dashboard Studio. Furthermore, we are actively exploring and developing new features to enhance its functionality and provide an even more comprehensive user experience:
Export presentations to PDF
Export Presentations to PPTX
Optimize loading time
Happy Splunking,
Atef