By Nimish Doshi May 10, 2022
What follows is a story about the making of a free eBook and its content, which I'm hoping you find time to download and enjoy.
Making of an eBook
In the early days of the pandemic, humanity was confined in its place in aninitial shock that changed the world. After a few weeks, some people were considered essential workers as they had to heroically face the outside world, while many of us worked from home and remote learning became the norm for students endowed with good internet access. For those of us working from home, the ability to convey meaningful ideas in a manner that would be receptive to video conference participants became a mundane task after the 8th call of the day. However, we were the lucky ones considering the alternatives that may have existed in different eras.
During this time, I thought that there may be a better approach to convey the thoughts of forward-thinking individuals beyond the daily functions of life by creating an eBook that encompasses new ideas. The first problem with that was that most technically-focused books quickly become outdated or need yearly updates, which then becomes an unwanted task for the authors. So I thought, "What if I ask a bunch of Splunkers from the field to write about use cases of tomorrow?" This means we wanted to discuss forward-thinking use cases that have at least one implementation, but they are not widely adopted. Moreover, the use cases should be interesting enough to think outside the box of traditional IT and security uses with time series data.
I quickly formed a committee and received proposals from around the internal Splunk world. In keeping with the theme of avoiding more meetings, the committee never met, as we simply used email for introductions and a spreadsheet of abstracts to vote on proposals. The committee's job was to accept any proposal that fit into the topic of use cases of tomorrow. After the proposals were accepted, we formed an online correspondence channel with the authors so they got to know one another and to convey common messaging for creating the eBook, formally known as Bringing the Future Forward.
We came up with a simple plan for each chapter that covered one use case per chapter. That plan was that each chapter would start with an interesting quote, have an abstract, introduce itself in non-technical paragraphs to hold anyone's attention and finally introduce the use case such that any reasonable technical person could grasp how to implement it. Again, to continue the same theme for minimal video calls, the authors and I did not have any meetings and used the message channel along with comments in their chapters docs to trade ideas and editing. The eBook was released in early 2021 and it is still relevant today as it is about the future. Because of the hard work of the visionary chapter authors and a great team to back them up behind the scenes, we created what we planned to do.
What's in the eBook
By interacting with the authors as the managing editor for the project, I learned about some of the amazing things that can be done with technology that goes beyond the normal use of Splunk products. Rather than muse over each one, allow me to list the chapters in the book and what immediately comes to mind when reading them.
Certifying Election Results with Greater Confidence
I learned from this author that election machines have the same issues that data centers experience, namely downtime and error conditions. Winning the war on error with Splunk by reducing the mean time to detect and repair still applies.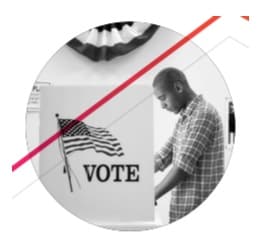 Accelerating Enterprise SOC Incent Triage and Collaboration in VR

The author told me he had experience in Virtual Reality used in his past company to collaborate for incident responses in the Security Operations Center. This unique use of technology goes beyond what most of us thought possible for the SOC. A Minority Report future may still be glimpsed here.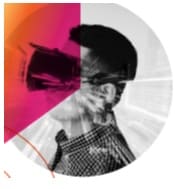 Detecting and Preventing Financial Crime with Graph Algorithms
This is pure data science by one of Splunk's best data science practitioners. The usual rules based way of detecting fraud rings and money laundering can get circumvented, but by applying some intelligence to linking transfers from account to account, a graphical representation can quickly show us anomalous behavior.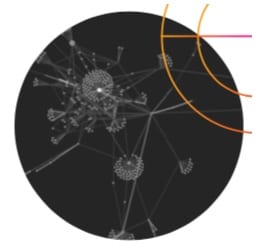 Real-Time Social Media Bot Moderation Solutions
Monitoring social media for keywords and sentiment is an old use case. What makes this one a use case of tomorrow is that there is a way to provide confidence that the social media post is indeed by a human and not by a bot. In a world of increasing fake news, this approach gives companies the proper context to interpret social media posts as responding to a bot is not the same as responding to a human.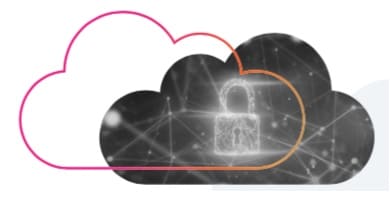 How Data Keeps Hospitals Healthy

We have come to realize that hospitals constantly take measurements of many medical related items in a time series manner. Efficient use of analytics can improve their practices. Needless to say, this applies to all industries that collect time series data.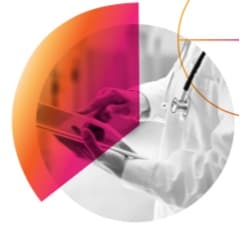 How Data Can Help Score Your Cloud and Organization's Security

Lots of Splunk customers deploy Splunk Enterprise Security (ES) as their primary SIEM for their SOC. What this author does is explain that Splunk ES comes with a set of metadata about its usage that can be used to score the usefulness of a security practice. An example is that just because you have a security procedure or rule does not make you more secure without further evidence in its effectiveness.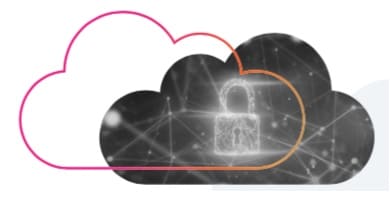 Straight Outta Syslog: A New Way at an Age-Old IT Data Collection Problem
Syslog is an old logging framework for servers, particularly popular in the Linux world. What does this have to do with future-thinking use cases? By adding semantic knowledge about the data being collected and collecting it with new techniques at scale, it moderdizes the effort to meet the demands of the future. Also, syslog is one the highest collected time series data that is in use today, so anything to make this process better is needed and welcomed.
A Future We Can Trust
This chapter is about blockchain. The introduction to this chapter got me hooked as it mentioned several technologies in the past that were summarily dismissed until critical mass was achieved in making them mainstream. Blockchain follows the same pattern. It opens up a new world where distributed ledger technology can be used for trust making the authenticity of transactions more genuine.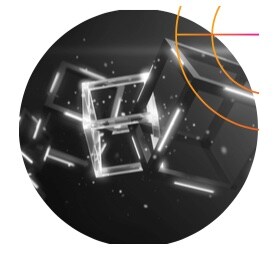 As you can tell, each chapter includes ideas on how a Splunk product can be used to implement the use case. I hope my quick synopsis encourages you to download the ebook and find some value in it. Even if you only download it to read one chapter, it will be worth it. Thanks for taking the time to read this and we are hopeful that more ebooks like this come out in the future.
---
Acknowledgments
Thanks to all the chapter authors for their great contributions for this ebook. Without them, there is no ebook about the use cases of tomorrow. I would also like to thank the reviewing committee, the Splunk Graphics Design team, and a special note of thanks to the Splunk Content Marketing team for making this ebook possible.